The Powerful Boss She Craves by Joss Wood is an incredibly exciting second instalment of The Le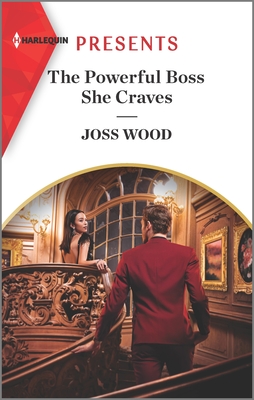 Roux Wedding.
Shocked to learn one of his clients has been sexually harassing one of his employees Ella, Micah Le Roux pounces into action. There is absolutely no way this will happen under his watch! Needing a wedding planner stat Micah offers Ella a top secret assignment of finding his sister a wedding venue. Struck by their instant attraction Ella and Micah tread lightly given the circumstances of their involvement but their passion is bubbling over. The three week deadline is ticking down fast.
To complicate matters Micah is in an emotional coma with himself (thanks for that line Ella) for a heart-breaking reason so opportunity for growth between the two is unlikely. Across country adventure provides the beautiful backdrop for Ella and Micah growing closer. All together the recipe is delightful. Micah is HELLO! Ella is really lovely, super strong and a perfect match for Micah. Together the two are dynamite. The emotion is captured perfectly when Micah is starting to think maybe he can be happy and enjoy a future with Ella.
And holey moly, reading up on book 3 – I was NOT expecting that although there were some clues looking back! Very much looking forward to the final instalment of the Le Roux Wedding books.
Joss Wood has penned another winner. A fast paced, sexy and heart felt story due to the strong characters, heart tugging plot and emotion with sensational escapism magically crafted to describe a beautiful country.
Book Info:

Publication: September 2022 | Harlequin Presents |
South African event planner Ella Yeung is done with men who call the shots. So when commanding Micah Le Roux requests her assistance in finding a last-minute venue for his sister's society wedding, she can't believe she's even considering it…
Only there's something about her steel-edged new boss that intrigues and attracts Ella beyond reason. Yielding temporarily to the passion between them may help them both move on from the past. But the intensity of their connection tells a different—more permanent—story!
Book 1: The Billionaire's One-Night Baby
Book 2: The Powerful Boss She Craves
Book 3: The Twin Secret She Must Reveal