Today it is my pleasure to Welcome author
Tara Sue Me
to HJ!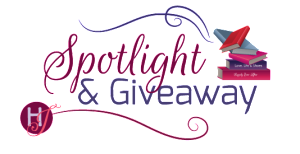 Hi Tara and welcome to HJ! We're so excited to chat with you about your new release, Madame President!

Thank you for having me, it's great to be back!

Please summarize the book for the readers here: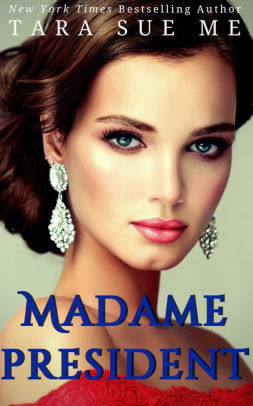 MADAME PRESIDENT is the story of Anna Fitzpatrick, Independent and first female POTUS, and Navin Hazar, one of the country's leading news journalist, who finds himself on her Press Pool. Unknown to everyone, Anna and Navin share a past, and when their paths cross after her election, they realize twelve years apart wasn't long enough to either erase the pain, or forget the bliss of their short time together.

Please share your favorite line(s) or quote from this book:
"Contrary to the rumor mill, I'm actually only an ass eighty-five percent of the time." – Navin Hazar
Please share a few Fun facts about this book…
I learned so many things about the White House while researching. Some of them I was able to add in, like the Solarium. But some I was not (Did you know the floor of the Oval Office is pressure sensitive, allowing the Secret Service to know at all times where the POTUS is standing or sitting?)
My husband came up with the name Navin.
I really want to write a sequel called FIRST GENTLEMAN.
What first attracts your Hero to the Heroine and vice versa?
They're each attracted to the other physically, at first sight, but at that point they don't even talk. Navin introduces himself to Ann after seeing her volunteer as a Spanish translator . He steals her heart with his passion and desire to be a judge.
Did any scene have you blushing, crying or laughing while writing it? And Why?
I loved writing all the scenes where Navin and Anna argue (which is funny because I hate conflict in real life). There's one scene I was afraid Anna went too far, and I almost tamed it down. I ended up leaving it alone because it felt real, and I didn't want Anna to come across as perfect. I wanted her to mess up, mess up big, and to watch her deal with the fallout.
"You think you're so smart, that you've managed to pull the wool over the President's eyes? Guess what, Mr. Hazar? You haven't. Take that as a lesson, because when you get rid of everything else, I'm the one who graduated and passed the bar, you're just a law school dropout."
Readers should read this book….
Because it's the most nonpolitical, political romance ever. Totally safe no matter your party affiliation, or lack thereof. And really isn't it time for a female POTUS?
What are you currently working on? What other releases do you have in the works?
I'm working on the final edits for NATHANIEL'S GIFT, a holiday novella in my Submissive Series with Nathaniel and Abby taking center stage. It's light, fluffy, and sexy. It'll be out November 17!
Thanks for blogging at HJ!
Giveaway:

$25 Amazon Gift Card
To enter Giveaway: Please complete the Rafflecopter form and Post a comment to this Q:

What year will the US have its first female president?
Excerpt from Madame President:
As one would expect, each president has their own way of interacting with the Press Pool. While in flight, some visit the press cabin and talk, while others act as if we don't exist. It's yet to be seen what Anna will do, but she's not who opens the door. 
It's David, and his eyes travel around the cabin until they fall on me.

Shit.

"Mr. Hazar," he says. "Come with me, please."

With an inward sigh, I unbuckle my seatbelt and stand. Every eye in the cabin watches as I walk down the aisle to where David is waiting. My guess is the cabin will be anything but quiet once I leave.

"The President would like to speak with you," David says once we step out of the cabin and the door closes.

I nod, because there is no other reason why he'd pull me out. It's curious, though, why she'd wait until we were over ten thousand feet in the air to summon me when it's been weeks since we last spoke.

David and I walk through a maze of rooms and doorways until we reach a closed door he doesn't open, but knocks on instead.

"Madame President," David says and opens the door when she bids him to enter.

We step inside and find Anna standing in front of her desk. The first thing to pop into my head is that I was right, her legs do look ridiculously long in her fitted pants. I push back the inappropriate images suddenly flooding my brain and lift my eyes to meet hers. It's like someone poured ice water over my head. Though her stance is relaxed and her frame holds no tension, the look in her eyes belies them both. She's not calm at all, I realize in shock. She's mad as hell.

"Madame President," I say.

Her gaze settles on David. "Thank you, Mr. Herdsman," she says. "Please close the door behind you and see to it that we aren't disturbed."

He dips his head. "Yes, Madame President."

The door clicks closed behind me, and I wait for Anna to tell me to have a seat, but she doesn't. She stands for a long minute, assessing me. Slowly, she takes three steps to stand in front of me. It's hard to take a breath and I can't look away from the ire in her eyes. She invades my personal space, standing so close I feel the heat coming off of her in hot, sensual waves. Surely she feels it, too, but you'd never guess based on the cool way she looks me up and down.

I will myself not to flinch as she continues her frank assessment of me. Unsure of what she's looking for, I'm not sure what to say. Probably best to stay silent, I decide as her gaze comes back to meet mine. Anger burns in her eyes, but that's the only place it's evident. I have an almost unstoppable urge to see if I can get her to show the emotion she hides so easily under that impenetrable mask. I wonder what exactly it would take?

"Why are you part of my Press Pool?" she asks, her gaze unwavering.
Excerpt. © Reprinted by permission. All rights reserved.


Book Info:
For Independent Anna Fitzpatrick, being President of the United States means she's finally in a place to make a difference. Known for her intellect and charm, she never appears anything other than calm. After getting dumped by the man she'd been living with once he learned of her presidential bid, Anna vows to remain single throughout her term. It's an easy task, after all, no man has ever made her feel the way her law school classmate did years ago. Or at least the way he made her feel until he walked away without so much as a goodbye.
Navin Hazar is content being one of the nation's top news anchors. It may not be the plan he had for his life, but plans don't always go as anticipated. Like his plan for no one to find out he knows Anna personally or did know her, once upon a time.
For over ten years, they've been able to ignore each other, but her election to the highest office changes everything. And when Navin inadvertently lands on Anna's Press Pool, they realize the only thing more aggravating than politics is love.
Book Links: Amazon | B&N | iTunes | kobo |


Meet the Author:
Even though she graduated with a degree in science, Tara knew she'd never be happy doing anything other than writing. Specifically, writing love stories.
She started with a racy BDSM story and found she was not quite prepared for the unforeseen impact it would have. Nonetheless, she continued and The Submissive Series novels would go on to be both New York Times and USA Today Bestsellers. One of those, THE MASTER, was a 2017 RITA finalist for Best Erotic Romance. Well over one million copies of her books have been sold worldwide.
Website | Facebook | GoodReads |