Today it is my pleasure to Welcome author
Heather Webber
to HJ!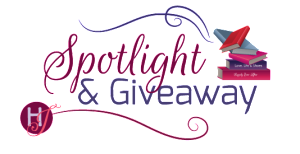 Hi Heather and welcome to HJ! We're so excited to chat with you about your new release, Midnight at the Blackbird Cafe!
Please summarize the book for the readers here: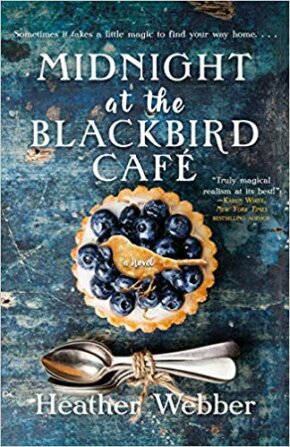 Midnight at the Blackbird is the story of two young women, who in the midst of grief, are struggling to figure out who they are, and how they can fix a family broken by long-ago—and current—tragedy. Throw in magical "blackbird" pies, birders who help reinvigorate a struggling small-town community, a couple of mischief-makers, a dash of mystery and romance, and these women realize that there might be more to life—and death—than either of them dreamed possible.

Please share the opening lines of this book:
Why don't you start at the beginning?"

"The beginning? Well, I reckon that was the funeral."
Please share a few Fun facts about this book…
I first came up with the idea of this book in 2014 after hearing the Beatles' song "Blackbird" for the first time.
My daughter is a Bird Nerd and helped me with bird and birder research.
-I didn't realize I had mulberry trees in my own yard until after I started writing the book. Discovering them felt a little like the universe's stamp of approval.
Please tell us a little about the characters in your book. As you wrote your protagonist was there anything about them that surprised you?
I have two main characters in this book, Anna Kate and Natalie. 24-year-old Anna Kate is planning to start medical school soon when her grandmother dies suddenly. To settle the estate, Anna Kate travels for the first time in her life to Wicklow, Alabama—the town her pregnant mother ran away from twenty-five years ago, vowing never to return to after Anna Kate's father died in a mysterious car crash. Anna Kate intended to stay only a few days, but her grandmother made other plans for her…
Twenty-eight-year-old Natalie was born and raised in Wicklow, but moved away when she married. After her husband's tragic death, she returns home with her young daughter to try to make peace with her family. But she finds that some things never change—namely her mother's suffocating demands. You see, her mama hasn't been the same since Natalie's brother died twenty-five years ago in a mysterious car crash…
If your book was optioned for a movie, what scene would you use for the audition of the main characters and why?
One of my favorites scenes happens early on in the book when Anna Kate meets Natalie for the first time. The sense that their worlds just changed forever—and that wasn't necessarily a bad thing—tells so much about the both of them. And, of course, it includes Ollie. I adore Ollie.
From the book, in Anna Kate's point of view:
It was obvious she had been kept out of the loop as well. She had no idea I was her niece. Natalie and Ollie Walker might be the only two people within a ten-mile radius who hadn't been clued in that I was AJ's daughter, and I wondered what rock they'd been hiding under this past week.

I could see a dozen questions written on Natalie's face, but it was clear she thought better of asking any of them. I should've said it was nice to meet her and then been on my way, but I was sick to death of secrets, and she deserved to know the truth. "What do you know about me?"

"I don't know anything, really, other than your name and that you're a relative of Zee's who's taken over the café. Why?"

"I'm Zee's granddaughter."
Excerpt. © Reprinted by permission. All rights reserved.

What do you want people to take away from reading this book?
Here are a couple of feelings I'd like readers to take away when they finish Midnight at the Blackbird Café:
Everyone grieves—and heals—in their own way. There's no right or wrong.
There's a little bit of magic everywhere if you look hard enough for it.
A little kindness goes a long way.
Most of all, I hope that when readers close this book, they feel comfort from the belief that when someone dies they're not really gone, whether that feeling comes from a treasured memory…or from a dream that seems very real.
What are you currently working on? What other releases do you have planned?
I'm currently finishing up another southern women's fiction / magical realism novel, tentatively titled Just South of the Buttonwood Tree. It should be released next year.

Thanks for blogging at HJ!
Giveaway:

1 finished copy of Midnight at the Blackbird Cafe by Heather Webber.
To enter Giveaway: Please complete the Rafflecopter form and Post a comment to this Q:

In Midnight at the Blackbird Café, eating a piece of the magical blackbird pie means you might receive a message in a dream from a loved one who has passed away. Knowing this, would you eat a piece of the pie?
Book Info:
Heather Webber's Midnight at the Blackbird Cafe is a captivating blend of magical realism, heartwarming romance, and small-town Southern charm.
Nestled in the mountain shadows of Alabama lies the little town of Wicklow. It is here that Anna Kate has returned to bury her beloved Granny Zee, owner of the Blackbird Café.
It was supposed to be a quick trip to close the café and settle her grandmother's estate, but despite her best intentions to avoid forming ties or even getting to know her father's side of the family, Anna Kate finds herself inexplicably drawn to the quirky Southern town her mother ran away from so many years ago, and the mysterious blackbird pie everybody can't stop talking about.
As the truth about her past slowly becomes clear, Anna Kate will need to decide if this lone blackbird will finally be able to take her broken wings and fly.
Meet the Author: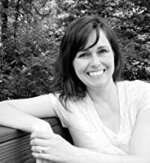 Heather Webber is the author of more than twenty mystery novels, including the Nina Quinn series, and has been twice nominated for an Agatha Award. She's a homebody who loves to be close to her family, read, watch reality TV (especially cooking competition shows), drink too much coffee, crochet, and bake (mostly cookies). Heather grew up in a suburb of Boston, but currently she lives in the Cincinnati area with her family and is hard at work on her next book.
Website | Facebook | Twitter | Instagram | GoodReads |