Today it is my pleasure to Welcome author
Kaylie Newell
to HJ!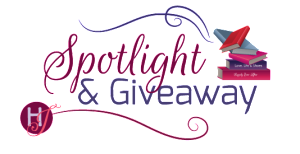 Hi Kaylie and welcome to HJ! We're so excited to chat with you about your new release, Montana Christmas Magic!
To start off, can you please tell us a little bit about this book?: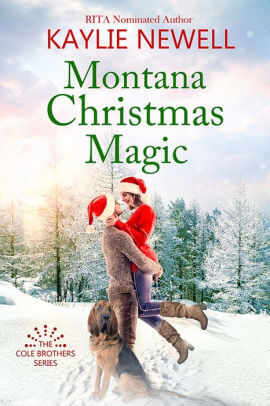 Montana Christmas Magic is about learning to open your heart and rediscover the magic of the holiday season. Griffin Cole, our hero, is the son of an aging rock star who had a huge Christmas hit in the nineties. He moves to Montana to get away from the spotlight, and to have as normal a life as possible. Trusting doesn't come easily for him, as he spent his entire childhood watching people take advantage of his famous dad.
Our heroine, Raelyssa Woods, is Griffin's polar opposite. She loves people. And she loves Christmas, something that Griffin could do without. But when Rae takes in a homeless dog named Noel, and her grumpy landlord threatens to toss her out, she asks Griffin for a favor- keep Noel long enough to find her a new family. As Rae and Griffin spend more time together, their love for Noel will eventually turn to love for each other. But trusting the magic between them won't be easy.

Please share your favorite lines or quote(s) from this book:
One of my readers liked this line: (Griffin and Rae are having a cup of hot chocolate on their way to the dog park.) "It smelled heavenly- like a candy cane and a chocolate bar had fallen for each other, and had a love child."
What inspired this book?
We have a grilled cheese food truck here in Southern Oregon called The Melt. Rae has her own grilled cheese food truck in the book with the same name. Before I started writing, I contacted The Melt and asked for permission to use their truck in my book. They happily obliged, and that sealed the deal. So, you could say my inspiration was cheese. 😉
How did you 'get to know' your main characters? Did they ever surprise you?
At its heart, this is an opposites attract romance. Rae and Griffin are so different, and for me, that's always fun. Writing their story was only part of the creative process, though. I usually spend most of my time with my characters throughout the day- walking the dog, or taking a shower, etc. They talk to me (I promise this is normal for writers!) and that's how I get to know them best. Griffin turned out to be much more of a softie than I was expecting. I liked that.
What was your favorite scene to write?
I'd say my favorite scene was where Griffin and Rae kissed for the first time underneath some mistletoe at Copper Mountain Chocolate Shop. Here's a peek…
"Nice to see you, Carol," he said over his shoulder.
"Wait, kids!" she called. "Wait just a second!"
Griffin had opened the door, and Rae was just getting ready to step through. They looked at each other, and then slowly turned to Carol again.
The other woman was smiling wide, her eyes sparkling. She pointed above their heads. "Mistletoe!"
Rae looked up, her mouth hanging open.
Carol Bingly! The woman was insufferable.
Griffin shifted on his feet. "Uh…"
"Well, go on," Carol said. "You can kiss him, Raelyssa. It's just like that song…" She snapped her fingers. "'Mistletoe Magic'?"
Rae put her hands on her hips and pulled in a breath. "I…"
"Oh, come on," Carol said. "It's tradition."
Griffin watched her, his face a blank canvas. "It is just like the damn song," he said under his breath. "And you said you wanted to reintroduce me to the magic. So to speak…"
She stared up at him. He was supposed to be on her side.
"Besides," he whispered. "I don't think she's going to give up anytime soon."
Rae looked over at Carol who was waiting patiently, her arms crossed over her bosom.
"Oh, good grief." She stomped her foot. Then sighed and stood on her tiptoes to give him a peck on the mouth.
Her knit cap slid to the side, and she jammed it down on her head again. She shot Carol a look, but the other woman seemed oblivious. And absolutely delighted.
"Now, was that so hard?" Carol asked. "I just love mistletoe, don't you?"
Rae's lips were still tingling. Griffin was staring down at her, his mouth tilted slightly. She felt like she'd opened Pandora's Box. How in the world was she going to unkiss him, now? The answer to that, of course, was that she couldn't. It was too late. Now she knew what he smelled like up close. How his lips felt against hers.
This was going to make it extra hard, if not impossible, not to get her heart broken. They weren't a good fit. They weren't even a decent fit; he'd just said it himself. Fundamentally different, that's exactly what he'd said. And then she'd be getting a big, fat I told you so from Ellie and Gus. It was a given.
Griffin reached out and pulled the door open again. The little bell above it tinkled merrily. Carol waved from across the shop. Noel wiggled when she saw them, her tail slapping the light pole. But the only thing Rae was truly paying attention to was the warning that kept running across her brain.
You've really done it this time…
What was the most difficult scene to write?
It's always hard to write the dark moment. Griffin tries so hard not to fall for Rae. This scene is where he's pushing her away the most…
"I care about you, Griffin. I'd never want to hurt you."
Too late. He thought of his mother then, and how she'd cared too. She'd been conflicted too. And she'd ended up leaving. It was a free damn country. People could leave if they wanted to. But he sure as hell didn't have to be the one being left. And wouldn't be, if he could help it.
"Look, Rae. We've been having fun. It wasn't anything serious. It's okay, really."
He'd deliberately used past tense. And she noticed.
She looked down at her hands. There was a part of him that wanted to get up and go to her. To pull her into his arms and brush her hair back to kiss her temple. But it was the other part that wouldn't allow it. Somewhere along the way he'd grown so callous, he didn't recognize himself anymore.
"I just thought…" She looked up again and her eyes were bright. "I just thought it was a little more than having fun."
He didn't trust himself to say anything. Because what he wanted to say was that he wished he could go back and ask her to a movie. Or to dinner, so she'd known for a fact how he felt about her. He wished he'd done it in the beginning, so that he would've given himself time to warm to this. To grow with it. But instead, it had knocked him to his knees.
Would you say this book showcases your writing style or is it a departure for you?
I'm leaning into sweet romances more and more. They're definitely a departure from my earlier books, which are steamy. I'm really enjoying digging into the emotional part of the story and trying to make the setting come alive, which I feel is one of the things I do best. I want my readers to feel like they're inside a Hallmark movie when they read one of my stories!
What do you want people to take away from reading this book?
I'd love it if people read this book and got excited for the holidays. Day made.
What are you currently working on? What other releases do you have planned?
Montana Christmas Magic is the first book in my Cole Brothers series. I just turned in the second book today — Montana Rancher's Kiss. That will be out early next year!
Thanks for blogging at HJ!
Giveaway:

An ebook copy of Montana Christmas Magic & 3 Tule ebooks of your choice
To enter Giveaway: Please complete the Rafflecopter form and Post a comment to this Q:

If you could spend your holidays anywhere, where would you go?
Excerpt from Montana Christmas Magic:
Rae Woods made her way down the sidewalk, careful not to turn an ankle on any sneaky patches of ice. It was biting cold for late November—even for Montana, which was notorious for all kinds of cold. Especially the biting kind.
She dug her hands deeper into the pockets of her wool pea coat and turned to see Carol Bingly in her robe across the street. The older woman was bending to pick up her paper with a fluffy dog dancing at her feet. When she saw Rae, she straightened and waved.
"No car this morning, Raelyssa?"
Rae waved back. Carol never missed a beat. She was a nice lady but had a mouth the size of the Grand Canyon and would probably have a rumor going that Rae had gotten her license suspended by suppertime.
"Nope!" Rae called. "Just felt like walking!"
Carol smiled and nodded as if satisfied. She snapped her fingers to the little dog who was doing its business on a naked maple and headed back inside with her paper tucked underneath her arm.
Dipping her chin into her scarf, Rae plowed forward. It really was a gorgeous day. There were fat, steely clouds overhead, promising snow later. Probably the first heavy storm of the season. The air was crisp and clean, and the mountains in the distance were the color of grape soda against the sky. Rae breathed deeply. Marietta was pretty all year round, but it was prettiest in the winter. Only her opinion, but it was a hill she was willing to die on, nonetheless. She loved winter. Because winter meant Christmas.
She sidestepped a frozen puddle, and then another. And then what looked like a miniature river snaking its way from the yard to her right. Frowning, she turned at the sound of water running. Only running wasn't the right word. Rushing was more like it.
She gasped. A burst pipe was spewing next to the cute little 1920s bungalow on the corner. Or maybe even from it. She couldn't tell if the water was coming from inside or outside, there was so much of it.
Stepping carefully, she headed up the walkway and knocked on the front door. She rubbed her hands together in the cold, waiting for an answer. Nothing. She knocked again, this time louder, and leaned over to look through a crack in the blinds. It didn't look like anyone was home. Which meant they were in for a heap of trouble.
"What's going on over there?"
Rae turned. This from Carol, who'd made a reappearance in her bathrobe, and was craning her neck for a better look.
"Burst pipe!" Rae called back. "Do you have their phone number by any chance? I'm going to try and find the shutoff on the street."
"That's Griffin Cole's place," Carol said. "He's out of town!"
"Crap," Rae muttered, making her way down the porch steps and over the water again. It splashed underneath her boots. Not the happiest thing to come home to—a broken pipe. She and her mom had been through this once; it had been right before Christmas her senior year. Flooded the living room and soaked all the presents under the tree. They'd spent Christmas with industrial-sized fans squatting all through the house, while her mom wrung her hands about how they were going to pay for it.
Frowning, Rae chewed the inside of her cheek and scanned the sidewalk for the trademark metal panel. If she couldn't find it, she'd have to call public works, but who knew how long that'd take? In the meantime, this poor guy might be racking up thousands of dollars in damage.
Carol crossed the street, her pink robe swishing at her feet. "I have his number for emergencies," she said, stepping up on the sidewalk next to Rae. "But no answer. Shoot! Look at all that water."
"I know. And I can't tell where it's coming from."
"It's just a shame he's not home. Out in California visiting his father. You know. The famous one."
Rae wasn't going to bite, which was exactly what Carol wanted. The poor guy's house was flooding like something out of the Bible. Although, she had heard about the dad. The famous one. Everyone in Marietta knew about Eddie Cole. He was kind of a big deal.
"Carol, can you call public works? Hopefully I can find the shutoff before they get here, but just in case."
"Sure thing, hon."
Carol reached into her pocket and retrieved her cell, which she promptly stuck to her ear. Rae got the feeling Carol was in her happy place. On the phone, in a bit of a dramatic role. Which maybe wasn't fair. But still.
Rae scanned the sidewalk again, then narrowed her eyes at a metal panel a few feet away. With all the frost and ice, it had blended.
"Bingo!"
Carol looked over. "Oh, oh, wait just a second," she said into the phone. "We might not need you. Hold on…"
Rae bent down and pried the panel off with frozen fingers. Inside, was a dark hole, probably full of too many creepy crawlies to count. But right there, covered in cobwebs, was the water valve.
She looked up at Carol and beamed. "Found it."
"Oh, good on you, honey." Carol turned her attention back to her phone. "Found the shutoff, but thanks. You don't need to come."
Refusing to think about whatever lurked inside, Rae stuck her hand in the hole and turned the rusty valve, which squeaked in protest. She looked back up and saw the spouting water die down to a trickle.
Carol put her phone back in her pocket. "It got so cold last night, it's no wonder."
Rae slid the metal cover back over the hole, slapped the grime off her hands, and stood back up to survey the damage. Overall, it didn't look too bad. Lots of water in the yard, but from what she could tell, the house itself seemed to have been spared. Hopefully.
"Carol, thanks so much for helping. I appreciate it."
"Thank you for finding that shutoff. I'll be sure to let Griffin know what happened. He should be back in a few days." Carol crossed her arms over her considerable bosom and frowned. "These trips out west are few and far between. I don't think he has the best relationship with his dad…from what I can tell."
Rae nodded, mentally translating from what I can tell, to what it really meant, which was from what I could get out of him.
"Well, I'm just glad it wasn't worse."
"Oh, yes. Glad it wasn't worse. Do you know Griffin?"
"Uh…no, I don't." That wasn't entirely true. She knew of Griffin, just like she knew of his famous rocker dad. But the man seemed to be a Cole in name only. Tall, rangy, super clean-cut, possibly even a little nerdy, Griffin Cole was a quiet accountant who had an office over by the library. He and his two brothers had been sent to Marietta as kids, so the story went, to live with an aunt while their father toured the country singing his Christmas hit from the nineties that had made him a household name. So, no. She didn't know Griffin. But she knew enough to get by.
"Nice boy," Carol said. "Handsome. Reminds me of Clark Kent."
Rae smiled and raised her brows. If she didn't know better, she'd think Carol Bingly might have herself a little crush.
Carol laughed. "Stop. I could be his mother."
"Older sister, Carol. Older sister."
Rae looked at her watch. At this rate, she'd be late for work. "Ohh. I'd better get going." She headed down the sidewalk, waving over her shoulder. "Thanks again!"
"Bye, hon. Merry Christmas."
It wasn't even December yet, but as far as Rae was concerned, it was never too early to get excited.
She grinned. "Merry Christmas!"
Excerpt. © Reprinted by permission. All rights reserved.


Book Info:
Can a rescue dog help two lost souls find love at Christmas?
All accountant Griffin Cole wants for Christmas is stability. After spending his childhood traveling the world with his one-hit wonder rocker dad, he loves his quiet and unremarkable life in Marietta. Then the beautiful Raelyssa Woods knocks on his door. Her bold spirit immediately turns his predictable life upside down, and suddenly Griffin wants to ask Santa for so much more.
Rae Woods loves running her café in the small Montana town she calls home. She specializes in comfort food because she loves spreading joy to everyone she meets—two-footed or four. But after she impulsively takes in a homeless dog she names Noel, her big heart lands her in bigger trouble when her landlord threatens to toss her out. Grasping at holiday straws, she remembers a cute accountant who owes her a favor—and she happens to know he's got a fenced yard and hidden soft spot.
When Griffin reluctantly agrees to foster Noel, he inadvertently sets in motion several Christmas miracles that neither he nor Rae could have ever seen coming.
Book Links: Amazon | B&N | iTunes | Kobo | Google |


Meet the Author:
For Kaylie Newell, storytelling is in the blood. Growing up the daughter of two writers, she knew eventually she'd want to follow in their footsteps. She's now the proud author of over a dozen books, including the RITA® finalists, Christmas at The Graff and Tanner's Promise.
Kaylie lives in Southern Oregon with her husband, two daughters, a blind Doberman, and two indifferent cats.
Website | Facebook | Twitter | Instagram | GoodReads |