Today it is my pleasure to Welcome author
Abigail Sharpe
to HJ!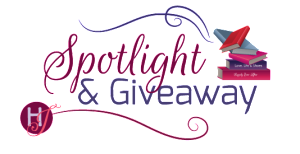 Hi Abigail and welcome to HJ! We're so excited to chat with you about your new release, Moonshine and Magnolias!

Thank you for having me! Your web page is always full of fun, and I'm honored to be a part of it.

Tell us about the book with this fun little challenge using the title of the book: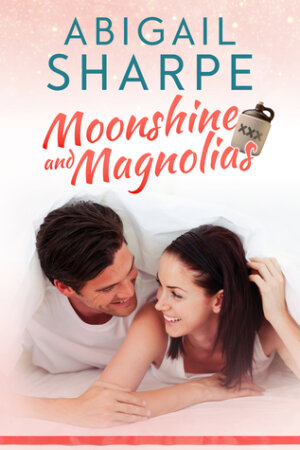 Oh, dear. Can I change its name to something much shorter?
Okay. How about…
Many of our non-sleeping hours include n-haling emotions (through reading romance)
and
most all great novels offer love in a statement.
Man, I feel like I deserve a medal for that one!
Please share the opening lines of this book:
Oh, this is much easier than the previous question!

Rob Upshaw's list of life goals had never included larceny. Recovering the Romanov jewels, sure. Finding Excalibur and meeting King Arthur, definitely.
Please tell us a little about the characters in your book.
Wendy is a super-organizer, which is a foreign concept to me. Lists and notes and everything is in her calendar. She very much lives in the present, though her present has been shaped by her past. She's ambitious and knows what she wants and how to plan to get it.
As a history professor, Rob lives in the past. He's not quite go-with-the-flow, but he knows how to improvise. And he has to, since he's trying to keep secret why he's at Wendy's family's Inn.
Please share a few Fun facts about this book…
A lot of research went into this book. My favorite was learning about alcohol. And taste-testing whiskey at a local distillery. And bringing friends along for the ride.
I originally had Wendy, the heroine, as a soccer player, but changed it to softball. Kicking peaches around didn't seem nearly as effective as hitting them with a bat.
The original title was Gone with the Wendy, and I included a ton of Gone with the Wind references. Margaret Mitchell's last name was Marsh (as is Wendy's). The hero's name, Rob Upshaw, is a combination of her husbands' (yes, more than one) names. There's a historical reenactment at the end of the book, and one of the characters is Pansy Hamilton, which was Scarlett O'Hara's original name. And that's just a few references that come to mind.
What first attracts your Hero to the Heroine and vice versa?
Rob first sees Wendy as a challenge. She may have information he needs for his secret research, so he works to charm the knowledge out of her. To his amazement, she charms him instead.
For Wendy, she's surprised by how easily Rob can make her laugh. And his abs don't hurt his case at all.
The First Kiss…
She ran her finger down his jawline, eliciting a shudder at her touch. His will power was running on sheer fumes. She slid her very female form up his body and kissed him.

Her lips landed next to his, gently tugging and caressing his skin. He gripped the banister. It was the only way to keep from raising her up and settling her on his lap.
If your book was optioned for a movie, what scene would you use for the audition of the main characters and why?
Oh, there are so many good ones to choose from!
I think the one that would work best is when Wendy allows Rob to do some work for the Inn. As efficient as she is, she's having him sign employment papers.
"Did you and my cousin discuss compensation?" Wendy asked
He leaned back in his chair and away from her. "Payment? For doing something I want to do?"
"Payment for work done in the name of Fountenoy Hall."
He shook his head. "I don't need anything."
She raised an eyebrow at him in a look that had her Steward employees scrambling to tell her the truth. "Nothing?"
"Are you kidding? Getting an inside look at a former plantation that's been able to change with the times? Discovering which of the windows are still the original glass and what walls are the original stone? Seeking out the remnants of your ancestors' still?" He stood up and ran his hands down the thighs of his jeans, and she stared at the movement a fraction too long. "In fact, I'm eager to get started. If it weren't pitch black out there, maybe I would."
What more could he possibly learn from her former plantation? "Surely you've already studied this time frame."
He stepped through the path of cardboard boxes as he walked to the window. "Spoken like a true believer in keeping the past in the past. So often I'm forced to study pictures of what places used to look like, before they were torn down or destroyed by wars or natural disasters, when the family scattered and no one knows who they were or where they are now." He pulled back the cloth curtain.
Just as she was starting to regain control of herself, she got sucked in by the passion in his voice. She left the safety of the desk and joined him at the window. Even though it was darker than midnight, her mind knew the scenery. Like the peach trees that had given Fountenoy Hall something to hold onto in the tough times. Like the five-hundred year-old live oak bordering the orchard that had called to Fenwick Clayton and told him this was the place to lay down his roots. Like the heartbeat of her ancestors building a life, a home.
He brought it to the present. "Fountenoy Hall is still alive, with its direct descendants telling its stories. It's fascinating."
Especially when seen anew through his eyes. It was beautiful, and she'd forgotten what it had meant to her. She wasn't sure if she valued or despised the revelation. "How about we give you your room at no cost while you're preparing? If you stick around after the tours are done, I can go back to charging you. I can't let you do all that work and not have any benefit." She'd have to redo the anticipated revenue report for the month, but that was a small price to pay for him taking time away from his own work.
He let out an exaggerated sigh. "Back to business, right?"
She stiffened. "It's always about business."
Don't worry – there are sexytimes ahead!
What are you currently working on? What are your up-coming releases?*
I'm so glad you asked!
Cupcake of the Month (Just Add Peaches book 2) releases in just a couple of weeks on July 25. I'm working on the final edits now. Blind Date with a Prince (book 3) will be out in 2020.
Cupcake of the Month follows Wendy's friend and softball teammate Jordan, who reconnects with a college one-night stand.


Thanks for blogging at HJ!
Giveaway:

$5 Amazon or Barnes and Noble gift card.
To enter Giveaway: Please complete the Rafflecopter form and Post a comment to this Q: Thanks for taking this journey with me, HJ readers!
I really enjoyed the question with the challenge and the title, so I want you all to do the same. Tell me, challenge-style, what you're reading now, or what's your favorite romance novel?
Excerpt from Moonshine and Magnolias:
She wanted to touch him all over, to stand with the hard planes of his body against her, to feed her hunger. But it was too soon. Too soon to take a chance on feeling instead of being. She ached, the conflicts of her heart and mind paralyzing her into doing nothing.
"It's right," he said softly, echoing what he had said that morning. Heated pleasure swept through her blood at the husky tenor of his voice. That was for her. Only for her. His fingers interlaced with hers. "Now it's right."
But he didn't move. She was frozen in place, but she forced herself to lean in, closer to his strong mouth, even as the fortress she built to shield herself from any sentimentality wrapped its ugly tendrils around her waist and tried to force her back to her seat.
He met her halfway, not stopping until his hand was threaded in her hair and the other around her waist, and yanked her against him in the confines of the booth. His full lips lingered on hers, torturously slow, before forcefully demanding more. His kiss sent jolts of pleasure through her that settled low in her belly, fanning embers of heat that spread to her limbs and her blood. The firmness in his jeans indicated he was feeling much the same way.
"Wendy." Rob's voice was half groan, half plea. "Before anything else happens, I have to tell—" He broke off as her phone played a sweeping orchestral song. He huffed out a quick breath. "Saved by the bell."
"You don't need saving." The protest felt foreign on her lips but right with the rest of her body, and she pressed closer. "Just kiss me."
He stroked the smooth skin on her jawbone and brushed a light kiss on her mouth. Then another one. Then one that wasn't so light.
Her lips parted. She wanted the taste of him on her tongue.
The ringing started again a few seconds later. Wendy sighed against his mouth. "It must be important if my aunt's calling back. One second."
Eulalee started chattering as soon as Wendy answered the phone. "Honey, I just got a call from a nice young woman looking to book a wedding on Tuesday. Something happened with their original location and schedule, and their Rabbi is available, and our calendar was clear, so I've set it all up."
"Tuesday? As in, after Monday?" She sat straight up. "Aunt Eulalee, there's more that goes into a wedding other than setting a date!"
"They know it's short notice, so they're not expecting much."
"That's all fine, but we have Fountenoy Hall's reputation to think of as well. I just don't think we can execute a wedding with such little time."
"You can do this," Rob murmured in her ear. "I'll help."
She lowered her eyebrows and pursed her lips. "I'm sure the Rabbi can reschedule to another time."
"He's going out of town. The family is all gathering and the date is very special to the brides." Her aunt continued to wheedle a yes from her as Rob raised her hand to his mouth and kissed her knuckles. A flush warmed her cheeks.
"Tell her yes," he said.
She shook her head.
He grinned. "I dare you."
She narrowed her eyes at his teasing, but secretly, she enjoyed the challenge. "Okay, fine," she told her aunt.
"Oh, Wendy. You'll make them so happy. We'll figure out the details tonight."
Wendy hung up the phone and glared. "What did you just do to me?"
"Nothing?"
"With all the prep I have to do for Pansy Hamilton and the retirement party, you have me considering more? You're making me crazy," she muttered. "That's what you're doing. That's the only explanation."
"I would like very much to make you crazy." He nuzzled her neck. "I can help with the preparations. I'm very good at hanging tall things." He trailed kisses to her mouth. "I can also spout off historical facts that no one cares about but me."
She chuckled, the tension leaving her shoulders as she entered notes into her phone. "We'll have to hire the assistant chef much sooner than planned and get vendors and the like on board, but …" She pointed a finger. "I will need your help. Beyond telling me when Georgia seceded from the Union and what the early settlers did for entertainment."
"Eighteen sixty-one and dancing." He grasped her extended finger and nibbled the tip. "Whatever you need."
She paused for a moment, staring at him with the intensity of a soul searching for truth. "I think I need you to kiss me again." Her voice came out much rougher than normal.
He grasped the silken hair under her ponytail, tilting her head up for better access and devoured her lips. Acting upon this wanting was so unlike her. Rob slid his tongue in her mouth and she moaned, imagining being with him with no barriers, physical or emotional. She was freer with him. Her self-imposed restrictions didn't matter.
He wrapped his arms around her shoulders and buried his nose in her hair. A growl built in the back of his throat, the vibrations sending tingles over her skin. Her fingers climbed up his back and dug into his shoulders, pressing the two of them even closer together.
Suddenly there was air between them. Rob's hands were on her shoulders. His hazel eyes searched hers and he tucked some of her loose hair behind an ear.
Excerpts. © Reprinted by permission. All rights reserved.


Book Info:
Hotel executive Wendy Marsh puts her career on hold when she inherits half of her family's inn. Her to-do list? It's simple: teach her spoiled cousin how to manage Fountenoy Hall, then hightail it back to her structured, careful life in Atlanta. Romance has never been part of Wendy's plan – so what is it about the sexy history professor researching the inn that she finds so tempting?
Rob Upshaw would be enjoying his time at the Inn at Fountenoy Hall if he wasn't secretly hunting for a family treasure lost during Prohibition. Only a few minor inconveniences stand in his way. His uncle's old journals are cryptic, he has only a vague description of the loot, and the beautiful, uptight innkeeper with a subtle sense of humor might hold the key to his quest. Even though Rob's career is built on facts, he accepts he might have to lie to Wendy. But falling for her? That's out of the question.
Moonshine and Magnolias is a Just Add Peaches novel. Each book in the series is a stand-alone, passionate and playful contemporary romance, but you'll want more than one juicy bite.
Book Links: Website | Website | Website | Website |


Meet the Author: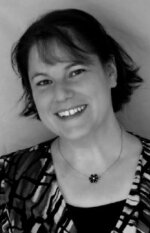 Abigail is a Boston-bred Yankee now eating grits and saying "y'all" in North Central Florida while writing passionate and playful contemporary romance.
When she's not writing, she can be found wearing a corset and singing bawdy songs with Just Desserts, an a cappella musical comedy act, at places that won't throw them out.
Abigail lives with her husband, two kids, and one crazy princess puppy. You can keep up with her on Goodreads or at www.Facebook.com/AbigailSharpeBooks.
Website | Facebook | Twitter | Website | Website |