Today it is my pleasure to Welcome author
Shannyn Schroeder
to HJ!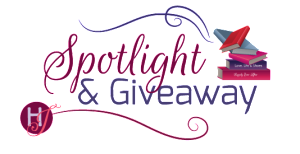 Hi Shannyn Schroeder and welcome to HJ! We're so excited to chat with you about your new release, My Forever Plus-One!

Hi – Thank you so much for having me again. I lover the HJ audience.

Please summarize the book for the readers here:
Owen Hanson and Evelyn Rhodes met years ago in a divorce support group. After one night of giving in to their attraction, they stepped back because they weren't in a place to be in a relationship. Instead, a fabulous friendship was formed. They are best friends. And now that they are looking to enter the next phase in their lives, they consider the ramifications of changing their relationship.

Please share your favorite line(s) or quote from this book:
They stared at each other, and an entire wordless conversation passed between them.
I'm here for you.
I know.
I love you.
You mean everything to me.
Please share a few Fun facts about this book…
I LOVE best friends-to-lovers as a trope, so I had a blast writing Evelyn and Owen.
Although I create a playlist for every book I write, there is a perfect song for this book that isn't on the playlist. "Friends Don't" by Maddie & Tae wasn't out when I was writing the book, but as soon as I heard it, I was like, "That's Owen and Evelyn."
Part of why I love the trope is that my own personal story is friends-to-lovers. I met my husband when I was 17. We were friends for 5 years before we became anything more. We were always each other's plus-one wherever we went.
What first attracts your Hero to the Heroine and vice versa?
When they first meet, they are both fresh from a divorce, so they're not in a good place. They find support together and pull each other out of those dark places. As their friendship grew, the attraction between them became the least important thing – they know each other in a way no one else does. Owen loves how competent Evelyn is – she's really good at her job. Evelyn loves how much Owen cares about other people, how he brings people into her life to give her a sense of family.
Did any scene have you blushing, crying or laughing while writing it? And Why?
I love this scene early on in the book because it really showcases Owen and Evelyn's relationship. They tease and joke, but there is a deep love underlying everything:
He pulled into the hotel's circular drive to the valet stand.
"Ooo…I feel special. You're using the valet instead of making me hike from a parking garage."
He pointed at the heels she wore. "I doubt you could hike anywhere in those."
The valet opened her door, and she stepped out. After he accepted the ticket and joined her, she turned a leg out, flashing more skin than he wanted anyone to see.
"Don't you like them?"
"They look phenomenal, and they do amazing things for your legs, but they're not made for hiking. And I'm not about to carry you." He made the joke to prevent himself from thinking about exactly how good her legs looked and what the heels did for her ass. He checked the urge to reach out and grab a handful. Over the years he'd learned restraint.
She took his arm again. "Whatever happened to chivalry?"
"It died with the invention of the internet and Tinder."
"And dick pics," she added with a laugh. She patted his biceps. "There are a few chivalrous guys left, though."
Readers should read this book….
This is a friends-to-lovers book with grown-ups. Owen and Evelyn have been around the block a few times. They're in their forties; they know who they are and what they want. I think Owen and Evelyn are very relatable, normal people dealing with everyday, normal lives and it's good to see those kind of people get their HEA.
What are you currently working on? What other releases do you have in the works?
I am currently out on submission with three different projects/series. One of them I am excited about is a Leverage-esque (like the TV show) romcom about a team of people who steal art for revenge.

Thanks for blogging at HJ!
Giveaway:

One winner will receive a digital copy of either of the first 2 Daring Divorcees books – One Night with a Millionaire or My Best Friend's Ex – winner's choice.
To enter Giveaway: Please complete the Rafflecopter form and Post a comment to this Q:

What is your all-time favorite, one-click no matter what trope?
Excerpt from My Forever Plus-One:
Evelyn told Owen she would meet him at the barbecue at Mike and Abby's house because she was running late. He despised being late. Rather than try to convince him that arriving at any time other than when the party started was no big deal, she took a ride-share. She tipped the driver and scooped up the two trays of desserts (store-bought) she was bringing as her contribution to the potluck meal.

A bright yellow sign hung on the front door telling guests to come around back. She loved coming to parties like this with Owen. His circle of friends accepted her without thought of what she could do for them. Throughout her marriage to Donald, every event had been a networking opportunity. People wanted to get close to her because she could take them to Donald, and her husband never entered into a relationship unless he could get something from it. But with Owen, she never had to perform. She was free to be herself.

Around here, she was simply Owen's friend. She reached over the gate to flip the lever. As soon as the gate swung open, the full force of party noises hit her. Music blared from speakers near the patio door. A small kiddie pool in the corner of the yard held a few young children who were squealing and splashing.

She rounded the corner of the house to look for Owen. She was comforted by all of the familiar faces she saw. Some people offered a smile and nod of acknowledgment, others a wave. Then there was Abby, who rushed at her and squeezed her in a tight hug.
"It's about time you got here."

"I'm not that late."

"No, but Owen has been staring at the gate waiting for you, like a puppy waiting for someone to come home."

Evelyn rolled her eyes. Owen was not dying to see her. Abby had a flair for the dramatic. "Here." She thrust the desserts at the woman.

Abby took the trays and threaded her other arm through Evelyn's. "You're not getting away that easily. I haven't seen you in forever. Why don't you come around more often?"

"I show up whenever Owen tells me there's a party."

"You don't need Owen's invitation. You can join us whenever you want. We have book club once a month."

"I don't have that much spare time for reading."

Abby laughed. "We call it book club. We buy the book and sometimes we might read part of it. Mostly, we sit around, drink wine, and gossip."

The drinking wine part sounded good. And really, she should put in the effort to make more friends. She had Tess and Nina, but other than that, she didn't have many female friends. Most of the people she worked with were men, except for some of the interns. Her world was lacking connections with women.

"Who's in the book club?"

Abby led her to a long table already weighed down with food. "Other firefighter wives."

And there was the rub. "I'm not a firefighter wife."

Abby set the desserts down and turned to face her. "First, there are no requirements for joining. Second, you're the closest thing Owen has ever had to a wife. I mean, since his divorce, anyway. Does the man even date? He's never brought anyone around except you."

"Well, we do tend to be each other's plus-one wherever we go." We're safe for each other. No worries about friends forming attachments with people who might not stick around.
"Think about it. I'll get your email from Owen and send you info."

"Sounds good." But Evelyn doubted she would join. Too many assumptions would be made if she showed up. As much as she loved Owen, she wasn't part of his work family.

Abby yelled across the yard at one of the kids, so Evelyn took that as her cue to grab something to eat while she was standing there. Considering Abby had told her Owen had been waiting for her, it was odd that she still didn't see him. She picked up a brownie that looked deliciously homemade and took a bite.

Oh, yeah, homemade.

She glanced around the yard again and her eyes landed on Owen. He was with a couple of guys she didn't know well. He smiled at her and lifted his arm as if to look at an imaginary watch. She winked and took another bite of brownie.

She turned to grab a napkin and came face-to-face with Jamal.

"Hey, Evelyn. Long time no see." He leaned in and gave her a hug.

"How are you, Jamal?"

"Good. I told Owen he should invite you out more often."

What was with these people? It seemed like with every event, more of them made similar comments. "I see Owen all the time."

"But he doesn't bring you around us."

"Well, if it's a firefighter thing, I don't really belong."

"Come on, now. You're one of us." He put an arm around her shoulder and turned her back to face the yard. "Look around. Everyone knows you."

For the first time, she really paid attention. She did know these people. And they knew her. Was it enough for them to know her? Did that make her fit in? Belong?

"Hey, didn't I tell you Evelyn was off-limits?" Owen said from her other side.

"We're all innocent here," Jamal said with a smirk. "Unless Evelyn doesn't want to stay innocent."

She barked out a laugh. "My innocence left the building a long time ago."

Jamal dropped his arm. "Who's up for a game of cornhole?"

"Maybe a little later," she said. As Jamal walked away, she nudged Owen. "That wasn't nice. He wasn't hitting on me."

Owen raised an eyebrow.

"Okay, at the end there, he was. But that was just for your benefit. Before that, he was being friendly."

"Uh-huh."

"What do you care, anyway?"

"It would complicate my life, and I prefer things simple."

She didn't have a comeback for that. It would complicate his life. But she wasn't attracted to Jamal. She was over young guys.

"What were you guys looking at, anyway?"

"Jamal was pointing out that I belong here, I guess. And for the first time, I realized that coming here is kind of like hanging out with family. Without the stress."

One of the many things that drew her to Owen was his sense of family. He had his own family and his work family, and he had quickly brought her into all of it. It had been him who suggested coffee after the divorce support group. He made friends with Trevor and then Tess and so on. The group had grown because of him. She'd simply enjoyed the result.

"You are family." He said it matter-of-factly. As if there were no question.

"The other guys bring wives and girlfriends. I'm neither."

"You're better. You're my best friend. Now let's go show Jamal how the game is played." He took her hand and led her across the yard.
Excerpt. © Reprinted by permission. All rights reserved.


Book Info:
Evelyn is a woman who has everything–a successful career as a TV producer, and her best friend– sexy firefighter Owen Hanson–who looks mighty fine as her plus-one to awards dinners and backyard picnics. But something is missing and it's not just the sex.
Owen Hanson is living the dream–a Chicago firefighter who volunteers at a youth center on the Southside and he's got his best friend Evelyn–who knows him better than anyone. When Evelyn starts hinting about wanting something more, Owen panics.
Sex changes everything but taking their relationship to the next level surpasses even their wildest dreams. Until Evelyn's ex-husband shows up and could make even the most perfect couple crash and burn…
Book Links: Book Links: Amazon | B&N | iTunes | kobo | Google |


Meet the Author:
Shannyn Schroeder is the author of the O'Leary series and the For Your Love series, contemporary romances centered around large Irish-American families in Chicago and the Hot & Nerdy series about nerdy friends finding love. Look for her new series – Daring Divorcees in 2019. When she's not wrangling her three kids or writing, she watches a ton of TV and loves to bake cookies.
Website | Facebook | Twitter | Instagram | GoodReads |