Today it is my pleasure to Welcome author
JoAnn Sky
to HJ!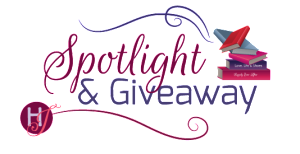 Hi JoAnn and welcome to HJ! We're so excited to chat with you about your new release, No Player Required!

Hi everyone! I'm thrilled to be here.

Please summarize the book a la Twitter style for the readers here: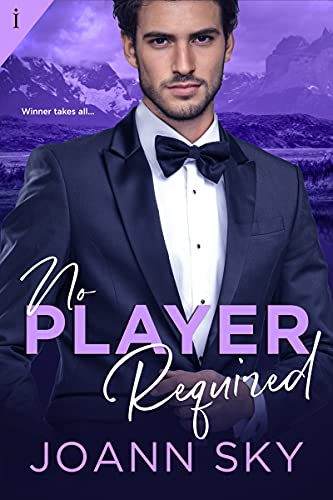 Billionaire casino magnate Rafa Salord is determined to remain a playboy, but all bets are off when he crosses paths with Destiny.

Please share the opening lines of this book:
Rafael "Rafa" Salord strode through the run-down Lucky Lane Casino and Hotel in a designer suit and thousand dollar cufflinks like he owned the place. Because he did. Or, at least, his father did.
"The cafe is open twenty-four seven," General Manager Dean Bullen said to Rafa, pointing to the restaurant in front of them. "The buffet serves lunch and dinner—brunch on Sundays. Upstairs, our steak house opens at five every night."
The dim lighting reflected like spotlights off the old guy's smooth bald head as he pulled at the lapels of his polyester pinstriped suit. "And Lucille's is open every day for lunch and dinner. It's the best BBQ downtown."
Pues bueno. Rafa had gone from jamón serrano to ketchup-smothered pork. How the mighty had fallen.
Please share a few Fun facts about this book…
I have one very juicy fun fact (it takes 5 sentences to explain): This is the third book in the Biggest Little Love Story series (the stories take place in Reno, the "biggest little city in the world"). The first 2 books in the series were part of the Bliss sweet romance line of my publisher. This book was deemed a bit TOO SEXY for Bliss! So I was bumped up to the Indulgence line. I then was able to ramp up the first 2 books, as well, so that the entire series could move to Indulgence together!
What first attracts your Hero to the Heroine and vice versa?
My heroine is strong, spunky — and very outspoken. Rafa's money and influence doesn't impress Destiny. He's not used to that, and he's intrigued.
Destiny is surprised to find a sweet, caring side to a guy she thought was just another spoiled player.

Using just 5 words, how would you describe Hero and Heroine's love affair?
Hot, intense yet unexpectedly tender.

The First Kiss…
He covered her hand, leaned in, and touched his forehead to hers. "I'm nice," he breathed.
"No, you're—"
Rafa's lips pressed against hers. Light. Tentative. Finally. He sighed, covering her mouth with his, drinking her in. Softly. Slowly…
Without revealing too much, what is your favorite scene in the book?
Have you ever thrown axes? It's dangerous and fun… and very sexy.

If your book was optioned for a movie, what scene would be absolutely crucial to include?
Rafa stepped closer and leaned in, his breath hot on her cheek. "I have a bet for you. Win, I walk away. Lose, you come with me."
Heat lingered on her cheeks, reminding the rest of her body what it felt like to have the heat of Rafa's body pressed against hers.
The dealer pushed the dice to her. It was her turn to roll. The patrons at the table egged her on, cheering one of their own, the energy at the table revving up like a well-tuned race car.
She looked up at Rafa. "On one condition." She picked up the dice and held them out like her hand was a platter. "Shut up and blow."
Readers should read this book …
…wrapped up in a blanket while enjoying a glass of wine!
What are you currently working on? What other releases do you have planned?
I'm working on several things: (1) I'm plotting out a new romance series–details TBD! (2) I've started offering editing services on my website finally (something I've wanted to do for a long time) — and I'm loving it. (3) I'm gearing up my marketing for my Santa's Dog children's book series–Christmas is not that far away! Check them out on my website: https://www.joannsky.com/
Thanks for blogging at HJ!
Giveaway: I'd like to offer a choice eBook of one of my romances from the Biggest Little Love Story series + a choice hardcover of one of my children's books (you can see them all at https://www.joannsky.com/).
One caveat: since the children's book is hardcover, the winner must be US-based (or at least provide a US-based address where I can send the book)!
To enter Giveaway: Please complete the Rafflecopter form and Post a comment to this Q:

What is the craziest activity you have done on a first date?
Excerpt from No Player Required:
She stepped out of the shower and wrapped herself with a towel. Hopefully, the tea would be brewed and Rafa would be on his way out. Though knowing Rafa, he'd still want to talk about tonight. Thank goodness he'd recognized Aunt Mabel and stepped in. It felt like every time she turned around, Rafa was there, helping…supporting…being—Rafa. She hugged herself in the towel and imagined his strong arms holding her. His soft lips kissing her. She shook her head. Not now. Maybe later. Maybe.
She tiptoed down the hall to her room.
Rafa sat on her bed, leaning against the headboard.
She raised a brow. "Did you get lost? Teapot's in the kitchen."
His hands were stacked on his flat belly, and his legs were stretched out, crossed at the ankles. He'd even removed his shoes, leaving them side by side beneath the bed skirt. He looked comfortable, like he belonged.
His gaze moved down the towel to her bare feet and then back up again. A slow, sexy smile curled up the corners of his mouth.
She felt her cheeks heat. Stop it. He'd seen her naked before.
He swung his legs off the bed and toward her. Instinctively, she moved to the other side, keeping the bed between them. Except now both he and the bed were between her and the door. He also blocked the way to the closet, where her clothes were. "What are you doing?"
"Your tea is on the nightstand." He nodded to the wooden stand a couple feet from her. Interesting how close it was—like he'd planned her moves.
"Thanks." She lifted the mug and sipped. The hot liquid ran down her throat and pooled in her stomach, kindling a fire. This was too surreal—her in a towel; him, here, being so…casual. She cleared her throat and took another sip.
"We should talk." His tone was flat.
"Fine." They'd talk. Just not in the bedroom. "As soon as I change."
He shifted another step closer to the dresser. Closer to her. "I was thinking I'd get some answers first. Seeing how gambling runs in your blood, we can make a game of it."
She snorted a laugh, though he wasn't funny. "You're joking."
"No."
"I want my clothes." Arrogant asshole.
"You'll get them," he said in an arrogant-asshole tone. "After I get my answers."
She crossed her arms over her chest, taking a perverse pleasure in the way the movement made his gaze dip to her cleavage.
Excerpts. © Reprinted by permission. All rights reserved.


Book Info:
Billionaire casino magnate Rafael "Rafa" Salord is forced to exchange caviar for cowboy boots when he's sent to "grow up" and run his father's newly acquired casino in the middle of nowhere downtown Reno. When he crosses paths with feisty Destiny Morson, he starts to wonder if that nonsense about love-at-first-sight might actually be true. Maybe it's time to trade in his playboy status and bet on something more.
Social worker Destiny Morson has always had good reason for keeping romance at arm's length. After finding out that her business partner ran off with the community-raised funds from their non-profit, she's ready to swear off people completely. So when the sexy casino executive seems interested in helping her with her woes, she can't help but mistrust his motives, no matter how he makes her burn…
From a night out throwing axes to supporting Destiny's charity, Rafa stops at nothing to win over the gunshy woman he can't get out of his head. He's determined to break through her tough exterior, and Destiny slowly lets her guard down. But after a night of passion in his penthouse suite, things at the casino go sideways for both of them, forcing them to decide if the past is enough to prevent them from a future together.
Book Links: Amazon | B&N | iTunes | Goodreads |


Meet the Author:
JoAnn Sky has written for years as part of her job (business and marketing plans and the like). One day she tried her hand at writing for fun—and liked it. Now she authors adult contemporary romance and young adult romance with a magical twist as well as children's books. Originally from the Midwest, JoAnn currently lives in northern Nevada with her husband a.k.a. love of her life, three children, and three crazy rescue dogs.
Visit her at www.joannsky.com where you can sign up for her newsletter and learn about all of her books. You can also connect with JoAnn on Facebook (https://www.facebook.com/JoAnnSky2) and Goodreads (https://www.goodreads.com/joannsky).
Website | Facebook | Twitter | | Instagram |