Today it is my pleasure to Welcome author
Annabel Monaghan
to HJ!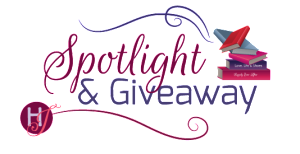 Hi Annabel and welcome to HJ! We're so excited to chat with you about your new release, Nora Goes Off Script!

Hi!

Please summarize the book for the readers here: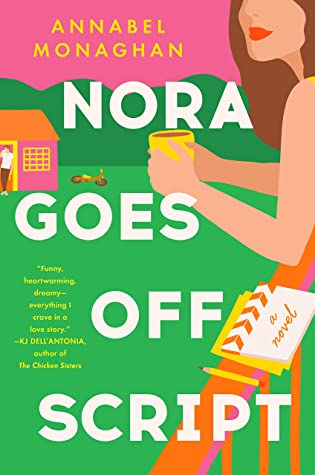 Nora Goes Off Script is about Nora Hamilton, a made for TV romance writer who writes a more serious screenplay about her divorce. It's picked up as a feature film, and former Sexiest Man Alive Leo Vance is cast as her husband. Romance ensues…

Please share your favorite line(s) or quote from this book:
The first thing Leo ever says to Nora is, "You're missing a dimple." And he just walks past her and lets himself into her house. It's borderline rude the way he doesn't bother to say hello, but he definitely saw her. Later in the book we see that Leo is a person who notices things about people. Nora likes this about him, the way he's not as self-involved as you'd expect.

Please share a few Fun facts about this book…
I was recovering from surgery when I got hooked on The Hallmark Channel. In two-hour increments, I dwelled in the hardware stores and bakeries of adorable small towns, watching romances unfold with subtly different storylines. Periodically, in my Tylenol-addled consciousness, I'd wonder, didn't I just see this one? But maybe last time she was a fashion designer living outside Chicago rather than a ballet teacher from Akron? After the first few, I could predict within a 30 second margin of error, the exact minute that the handsome guy would be suddenly called back to the city, only to have a change of heart and return immediately after the commercial break. It's usually minute 108 out of 120, if you're wondering.
After about a week, I became preoccupied by the people who wrote these movies, and I had a few questions. I wondered if they were wild romantics, with their offices decorated with dried prom corsages and posters of Peaches and Herb. Or if they were bots just plotting out the same recycled love story, reverse engineered to climax at minute 108. This is where Nora Hamilton came from, my imagined writer for my imagined Romance Channel, who has spent a decade supporting her horrible husband by writing these movies. She writes with a degree of detachment and a bit of eyerolling, because she's never really been in love. I wanted to run Nora through a real lightning bolt romance to see how she'd react.
What first attracts your Hero to the Heroine and vice versa?
Nora is attracted to Leo because he's very handsome, but also because he's interested in her life and is a great listener. Leo is attracted to the fact that Nora is a real person who is grounded in things like the sunrise and a roasted chicken. She's what's missing from his Hollywood life.
Did any scene have you blushing, crying or laughing while writing it? And Why?
This question has taken me a long time to answer, because most of the scenes that gave me all the feels are real spoilers. But there's this one moment when Leo's been at Nora's house for a week and plans to leave the next day, that made me yearn for him to stay. It made me feel like they both really need one another. Nora speaks first:
"Come on. You must have had some kind of normal relationship. Like with a woman who liked you and laughed at your lame jokes."

"Sure, tons. But the thing is they all liked me before they met me, like they fell in love with something they saw in People magazine. When my mom died, I thought: I just lost the last woman in the world who knew me. Of course, I don't bother getting to know them either."

"I met Ben so young that I never got to have that kind of quick meaningless relationship. Though I guess I had a long meaningless relationship instead." We both laugh at this, like Ben's an inside joke.

"This morning I woke up worried about Arthur. It was the strangest feeling to want something so much for someone else. You're really lucky."

I want to tell him he's welcome to stay, that maybe another week or two of this is just what he needs. But I know I'm on a slippery slope, because he's brought something with him, and he's going to take it when he leaves.
Readers should read this book….
…because they want to dive into a wonderful fantasy with a lot of heart. This story is about more than Leo and Nora. It's about motherhood, family and resilience.
What are you currently working on? What other releases do you have in the works?
I am finishing another novel that i hope will be out next summer. It's a love story, of course.

Thanks for blogging at HJ!
Giveaway:  

 A print copy of Nora Goes Off Script by Annabel Monaghan
To enter Giveaway: Please complete the Rafflecopter form and Post a comment to this Q:

If you wrote a script about an important moment or experience in your life, what would it be about? What would the title of the movie be? What actors would you want to play the main characters?
Book Info:
Evvie Drake Starts Over meets Beach Read in this heartwarming and hilarious novel about a divorced romance channel screenwriter whose script about her marriage's collapse just might help her reclaim her life and find love.
Nora's life is about to get a rewrite…
Nora Hamilton knows the formula for love better than anyone. As a romance channel screenwriter, it's her job. But when her too-good-to work husband leaves her and their two kids, Nora turns her marriage's collapse into cash and writes the best script of her life. No one is more surprised than her when it's picked up for the big screen and set to film on location at her 100-year-old-home. When former Sexiest Man Alive, Leo Vance, is cast as her ne'er do well husband Nora's life will never be the same.
The morning after shooting wraps and the crew leaves, Nora finds Leo on her porch with a half-empty bottle of tequila and a proposition. He'll pay a thousand dollars a day to stay for a week. The extra seven grand would give Nora breathing room, but it's the need in his eyes that makes her say yes. Seven days: it's the blink of an eye or an eternity depending on how you look at it. Enough time to fall in love. Enough time to break your heart.
Filled with warmth, wit, and wisdom, Nora Goes Off Script is the best kind of love story—the real kind where love is complicated by work, kids, and the emotional baggage that comes with life. For Nora and Leo, this kind of love is bigger than the big screen.
Book Links:  Amazon | B&N | iTunes | kobo | Google |


Meet the Author:
Annabel Monaghan is the author of two Young Adult novels and Does This Volvo Make My Butt Look Big?, a selection of laugh-out-loud columns that appeared in the Huffington Post, The Week, and The Rye Record. Nora Goes Off Script is her adult debut novel. She lives in Rye, New York, with her family.
Website | Facebook | Twitter | Instagram | GoodReads |