Today it is my pleasure to Welcome author
Jane Porter
to HJ!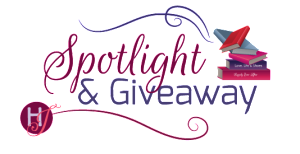 Hi Jane and welcome to HJ! We're so excited to chat with you about your new release, Not Christmas Without You!

So glad to be back here! I love HJ and all the amazing readers.

Please summarize the book for the readers here: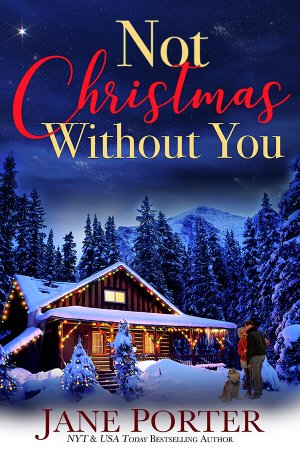 It's the story of two people who could be perfect for each other…if life would just cooperate! Charity Wright is the middle Wright sister and she's been making a lot of bad decisions lately and has lost confidence in her judgment, which is why she's sworn off men until the new year, but Seattle Mariner baseball player, Quinn Douglas, is home for the holidays and he has just three weeks to convince Charity that she's meant to be his.

Please share your favorite line(s) or quote from this book:
"I need you to know something," she said after a moment. "That no matter what happens with us—"
"Don't say that."
She turned in his arms to look up into his face. "No matter what happens, you should know that I love you." Her lips quivered and she nodded, holding in emotion that threatened to burst free. "You are one of the best people I've ever known, and I'm just lucky to have met you."
"It's not luck, sweetheart," he answered. "It's fate."
"Fate?"
"Yep." He kissed the tip of her nose and then her lips. "You were meant to be with me."
Please share a few Fun facts about this book…
I love Christmas romances with snow and fireplaces and big Christmas trees, and writing Christmas stories set in Marietta, Montana are the perfect small town setting for romance and happy-ever-afters. This story, too, has been influenced by the fact that both the hero and heroine have made numerous appearances in other Marietta stories I've written and Quinn was not supposed to be Charity's hero. I had a different hero for her, but the orginal hero refused to step onto the page and one of the readers in my FB group asked me about Quinn, and when did I plan to give him a story, and it all cemented….Quinn was meant to Charity's man. He was just waiting for his opportunity to sweep her off her feet!
What first attracts your Hero to the Heroine and vice versa?
The hero, Quinn, loves Charity's smile and how natural she is. It helps that she doesn't know who he is–a major league baseball player who is a star in their hometown. And Charity thinks he's gorgeous–she hates being shallow–but Quinn Douglas is tall and built and rugged and really good looking. And best of all, he is nice and he treats he like she's someone special…which goes a long way to helping heal her bruised heart.
If your book was optioned for a movie, what scene would you use for the audition of the main characters and why?
I think this scene would be great because it shows the chemistry and connection between the hero and heroine–necessary in a romance book and movie!
"I haven't been honest with you," she said quietly.
"No?" he said, giving her a quizzical look before stretching out his long legs, and crossing his skates at the ankle.
"No, and I'm sorry about that and I didn't mean to be dishonest with you. I think it happened because I haven't been honest with myself." She looked up into his face, and her eyes met his. Her head felt a bit fuzzy as his gaze locked with hers. "Quinn, I don't think of you as a friend. I'm not even sure what it means to be on your team because if being teammates means being buddies, I don't want that. I won't ever be your drinking buddy or your wingman because it would kill me to go out on a date with you, and not be your date."
He lifted a brow, his expression amused, but he said nothing. Silence stretched, and Charity stirred on the bench, feeling the frantic flutter of butterflies in her middle.
"Are you ready for another confession?" she asked after a moment.
"I think I can handle the shock."
She glanced at him swiftly and he was grinning, and she smiled crookedly, unable to resist him when he smiled at her.
"Go on," he said. "I've braced myself."
"I'm wildly attracted to you."
"Wildly?" he repeated.
She nodded. "Like… yes." She drew another swift, sharp breath, determined to get through this and just lay all her cards on the table. "My feelings aren't easy to manage anymore, either. I thought if we kept things… platonic… I'd be okay around you. But my feelings just keep getting stronger, and I'm beginning to realize they're not going to go away."
"I'm just glad you're figuring out what I already know."
"And what is that?"
"That you're meant to be mine."
"How can you know that when we've had so little actual romance?"
"Every minute I spend with you is romantic."
Heat rushed through her, and her pulse drummed. "And yet we only had that one little kiss in Wyoming."
His broad shoulders shifted. "But it was a good one."
She felt a funny little flutter in her middle and just talking about kissing made her lips tingle. "It was a good kiss. So good that sometimes all I can think about is kissing you again—"
The rest of her words were cut off by his mouth covering hers. His hand cupped her nape, and his thumb stroked her cheek and his lips felt even more amazing than she remembered.
Readers should read this book….
because it's sweet and hopeful and captures the spirit of Christmas, where all things are possible with faith.
What are you currently working on? What other releases do you have in the works?
I am working on a women's fiction proposal for my agent to shop, and then come January, I will be diving back into my brand new cowboy series for Tule, THE WYATT BROTHERS, with the first story in the series, MONTANA COWBOY ROMANCE, available June 1st. I have two Harlequin Presents coming out in the next six months as well, The Prince's Scandalous Wedding Vow, releasing in print on January 15th, and His Shock Marriage in Greece, out June 18th, with next year's Christmas story out in November, MONTANA COWBOY CHRISTMAS.

Thanks for blogging at HJ!
Giveaway:

A beautiful glass Christmas ornament and a signed set of the four LOVE ON CHANCE AVENUE books, including the newly released NOT CHRISTMAS WITHOUT YOU.
To enter Giveaway: Please complete the Rafflecopter form and Post a comment to this Q:

Do you like linked stories, or do you prefer a standalone story? I love families and writing and reading about families but I'm always curious if readers do, too!
Excerpt from Not Christmas Without You:
Seconds went by. A minute. And still he said nothing. The silence was maddening.
"What are you thinking?" she finally blurted.
"I'm trying to figure out what has you so scared."
"I just feel… naked."
"You're not."
"I'm worried about all the things I told you, things that are deeply personal and I thought in that moment I shared it was okay, because the information was contained. No one would know, and when you returned to Seattle, you'd forget all about me, but here we are, in my favorite coffee place in Marietta, and I'm pretty sure you remember everything I told you."
"Of course."
"So you can see why I feel as if my 'sharing' was a mistake?"
"I was open, too. I shared about Alice and my relationship, because that's what people do."
"Alice didn't treat you badly, though. Greg was pretty awful. I didn't realize you'd actually meet him one day."
"I'd love five minutes in a boxing ring with him—"
"No!"
"He doesn't belong in this town. We don't treat women badly in this town."
"But that's what I mean. I've had really different experiences here in Marietta than you have. People do love you, Quinn. People don't love the Wrights. We have really different backgrounds, and we come from different families."
"I knew your dad in high school. He wasn't a bad man, Charity."
She hated that Quinn knew about her father's drinking. It had been out of control for years. "We struggled a lot financially. There was a time where we wouldn't have survived if not for the kindness of strangers, as well as the support of local churches and charities." She swallowed around the lump in her throat. "I've always hated my name because it's how we existed. On charity."
"Our ranch in Paradise Valley got by on a wing and a prayer," he answered. "It was badly managed. My dad wasn't cut out to be a rancher. He didn't know the first thing about taking care of the land."
"You're just saying that to make me feel better."
"Talk to Rory. He'll tell you. The ranch was a disaster. My folks were deeply in debt when they died." His brow creased and his jaw hardened. He waited a moment before adding, "There's a reason I own a big house in Paradise Valley with just a couple acres of land. I want the privacy, without the property. I don't want to graze cattle. I don't want to breed horses. I don't want to wear chaps or play cowboy. I love the valley with the views of the mountains and the river, but I'm not cut out to be a rancher. It's a hard life, especially come winter, and I've known since I was eleven years old that it's not for me."
"So even before the—tragedy—on your place?"
"Yes." His gaze met hers and held. "I've only ever wanted to play ball. I was that kid that slept with his glove. My mom used to throw the ball to me when I was still in diapers. My dad and Rory would be out working somewhere and she'd be at the stove, making dinner, and I'd bring her a ball and beg her to play with me."
Charity's chest felt so terribly tender. "She'd be so proud of what you've done."
He shrugged. "The point is, I don't talk about my mom with just anyone. I rarely mentioned my family to Alice. There was no reason to. But it's different with you. I feel comfortable talking to you, and I think it's because you don't have any expectations of who I'm supposed to be. You just accept me for me."
"So you don't care that my mom took us to the thrift store behind the gun shop to do our back-to-school shopping?"
"No."
"And you don't care that we never bought our own Thanksgiving turkeys until Jenny had her first job and was able to buy it for us herself?"
"No."
She glanced down at her cup and noted the pale pink smudge from her lipstick on the rim. She rubbed at the mark. It faded but couldn't be completely erased. "Okay," she said softly.
"Okay?"
She lifted her head and looked at him, her chest still overly tight. He'd impressed her as the handsome, charming sportswriter Douglas Quincy, but as tough, uncompromising Quinn Douglas, he absolutely touched her heart.
"Well?" he prompted quietly. "What do you think?"
She wanted to reach out to him, to slip her hand into his. She wanted contact and connection and closeness, but those things created risk. She wanted him in her world, without the risk. "We can do this," she said. "I'd like to still be friends."
"I'm glad to hear it."
"But I worry about something."
He leaned forward, closing the distance between them. "I'm listening."
And he was. His blue gaze focused intently on her mouth, and his expression was attentive. He was so close she could see flecks of silver in his blue eyes and the fine lines at the corner of his eyes. His skin was still lightly tan, revealing all the hours he spent out in the sun. Her finger itched to trace the light creases and his dense black lashes.
"I could use a friend like you," she said carefully. "But Quinn, this is such a small world."
"I know."
"People will get involved. They'll say things. They'll judge."
"You mean Carol Bingley and her crew might gossip, but Sadie won't ever gossip or judge, and your sister won't, and my sister won't, either. They all love you, and they respect you, and conveniently, they all respect me."
She couldn't look away from his lovely face. It astonished her that in just days he'd become familiar and dear. "You have friends. You have fans—thousands and thousands of them. Let's be honest, you don't need me in your life—"
"Are you for real?" he demanded, jaw flexing.
Her face burned, and she dropped her gaze. "I'm trying to be honest, and practical. I think being honest is essential, which is why I want you to agree that the moment this… friendship… is a burden or a hassle, in any way, we let it go."
"Friends don't drop friends because one is a burden or a hassle. Furthermore, I can't imagine you would ever be a burden or a hassle. That's Greg the Schmuck filling your head with nonsense. I want you on my team. I picked you for my team. I'm not letting you go."
"I've never really been on a team, other than with my sister."
"I have. I've spent my life on teams, and the best teams, the most successful teams work together, stick together, and look out for each other."
"Got it," she said.
"Good. Now join us for dinner tonight. McKenna has booked a big table at Rocco's. McKenna and Trey, Sadie and Rory, with their four hundred kids—"
She laughed at that, her snort not muffled enough.
His hands lifted. "Okay, there aren't four hundred. There are only three I know of, but it can feel like four hundred when they all start crying at the same time." His smile warmed. "Come on. Join us. McKenna and Sadie would love to have you there. They're your friends. We're all your friends."
She was tempted by the invitation, so tempted, but she'd already made plans with her sister for tonight and maybe it was for the best, as her feelings for Quinn were far stronger than she'd first imagined, and strong feelings were dangerous, because they weren't in a romantic relationship.
"I wish I could," she said, "but Mandy and I have planned a girls' night in for tonight. After work, we're meeting for pizza and a glass of wine."
"I'm glad. I know you've missed her."
And yet she already regretted turning him down for tonight. She would have enjoyed dinner with him and his family. "Maybe another time before you leave? When do you leave?"
"I have a flight out of Bozeman tomorrow."
"Oh." Her heart sank. "I see. When do you think you'll return?"
"I'm hoping to be back for Christmas."
That was only a couple weeks away. "Stay for a few days when you come back. We can see a movie or go skating at Miracle Lake."
"Perfect." He pulled out his phone. "Give me your number."
"My number?"
"Friends keep in touch through calls and texts."
She blushed. "Right." She rattled off her number and watched him save it. "I better get back to work." Charity returned his coat to him and then leaned over to give a quick, awkward hug. "Stay in touch."
"You, too."
"I don't have your number."
"I've already texted it to you."
Excerpt. © Reprinted by permission. All rights reserved.


Book Info:
She's swearing off men, but the rules don't apply to him…
Charity Wright has a history of picking the wrong guys and has decided to swear off men for the month of December—no dates, no kisses, no holiday romance—a decision made all that much harder when she meets the man who could be her Mr. Right, Marietta native and professional baseball player, Quinn Douglas.
Just out of a long term relationship, Quinn Douglas isn't looking for love at the Little Teton Resort, and he certainly isn't interested in a girl from home, but now that he's met Charity, he can't get her out of his mind. Charity even has him rethinking his career and life on the road. Is Charity the missing piece he's been looking for?
Book Links:  https://tulepublishing.com/books/not-christmas-without-you/


Meet the Author: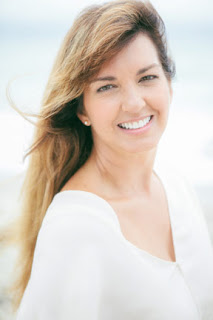 New York Times and USA Today bestselling author of forty-nine romances and women's fiction titles, Jane Porter has been a finalist for the prestigious RITA award five times and won in 2014 for Best Novella with her story, Take Me, Cowboy, from Tule Publishing. Today, Jane has over 12 million copies in print, including her wildly successful, Flirting With Forty, picked by Redbook as its Red Hot Summer Read, and reprinted six times in seven weeks before being made into a Lifetime movie starring Heather Locklear. A mother of three sons, Jane holds an MA in Writing from the University of San Francisco and makes her home in sunny San Clemente, CA with her surfer husband and two dogs.
Website | Facebook | Twitter | Instagram | GoodReads |