Today it is my pleasure to Welcome author
Tara Laskowski
to HJ!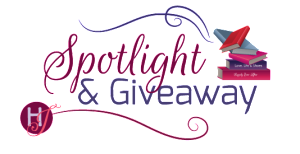 Hi Tara and welcome to HJ! We're so excited to chat with you about your new release, One Night Gone!

Thank you so much for having me!

To start off, can you please tell us a little bit about this book?:
Absolutely! In One Night Gone, Allison is a recently divorced woman who's lost her husband and her high-profile job as a television meteorologist. With all her life dreams and goals falling apart around her, she latches on to an opportunity to housesit in a gorgeous beach town in a lavish ocean-front home—after all, it seems like the perfect place to regroup and start fresh. As she gets to know the locals in Opal Beach, she also starts to hear about a young woman, Maureen, who disappeared from the town 30 years before and hasn't been heard of since. Allison teams up with her new friend Tammy to see if she can find out more about what happened to the missing woman—and the further she digs, the more she begins to realize that there are people in the town who don't want her to figure it out.

Please share your favorite lines or quote(s) from this book:
"One year around Christmastime, our parents took Annie and me to Ocean City. The off-season at the beach was magical. The ocean waves whipped in the breathtaking air, delivering slush to our booted feet as we shivered on the sand. Fall, bright moon. Salty snowflakes. And the quiet. My mother had thought that all the closed beach shops and outdoor crab shacks had looked sad and abandoned without suntanned, laughing people sitting at the wooden bars sipping sodas and tugging at bathing suit straps. The big red clearance signs and the sagging beach towels in the windows of the surf shops had depressed her.
"But the rest of us had been enthralled. It was like stumbling upon an amusement park that you had all to yourself. It had felt powerful—like the speckled, worn boardwalk, the birds diving and fighting and pecking, the dark alleyways between the lofty hotels were hiding secrets, waiting for us to peek under or inside and discover them."
What inspired this book?
Several things! The paragraphs above, for example, really capture my main inspiration for the book. I spent Thanksgiving at my husband's family beach house a few years ago, and there was something about being in a beach town during the off-season that really sparked ideas for me. I also believe that houses have energy that grows and changes depending on the people and the things that have happened within its walls, and I wanted to explore that idea in the book.
How did you 'get to know' your main characters? Did they ever surprise you?
They lived in my head for a year and a half. They would talk to me while I was driving, or in the shower, or taking a walk. I had to carry a notebook around with me everywhere so I could capture my ideas. This, as you can imagine, can get really annoying to the people around me. My husband, who is also a writer, and I have a code for when we are immersed in thought about our works-in-progress. If one of us realizes we aren't really listening to the other, we say, "Sorry! Novel-head." Novel-head is our term for that weird rabbit hole we go down when imagining other people's lives that don't actually exist. There was a lot of novel-heading going on while I was writing One Night Gone.
What was your favorite scene to write?
Maureen's point of view was a blast to write. I loved getting in the head of a teenager from the 1980s. Plus, she attracts trouble, so that's always fun to explore. Her voice just popped into my head and wouldn't stop. She's jaded a bit, for one thing: "One thing I've learned from working these towns is that rich boys love the carnival girls. We are the elusive, exotic prize on the top shelf, the one that it seems urgent to win in the moment, even if it will be forgotten and tossed away later." But she's also so impossibly, heart-breakingly hopeful, too: "These mermaids are not the mermaids of fairy tales. They don't cut out their tongues or hack off their hair. They are smarter. They make the right choices. They swim back to the cities, the shores, when they are ready, and they claim their daughters. Their daughter are always, always waiting for them."
What was the most difficult scene to write?
There were definitely scenes that I had to rewrite over and over and over and over and over (you get the idea) again. The hardest part, though, honestly? Writing a really lovely scene and then realizing that it doesn't fit in the book—and having to cut it. (Still hurts. Still hurts.)
Would you say this book showcases your writing style or is it a departure for you?
I would say this book is definitely on-brand for me. It's got a little bit nostalgia (hello, 1980s New Jersey beach summer with legwarmers and Madonna and big bangs!), it's got a little bit creepy (are those paintings moving?), and it's got a lot about women's relationships and friendships and what happens when those are tested.
What do you want people to take away from reading this book?
That everyone's stories are important. That's the core message in the book—everyone's life matters—and I purposefully told the book from two points of view because I wanted to make sure my readers knew Maureen's story. I didn't want her to just be "the missing girl," if that makes sense. I wanted her motives and hopes and flaws to be understood, so that readers really feel something for her when they find out what happened to her.
What are you currently working on? What other releases do you have planned?
I'm currently plotting and scheming a second stand-alone suspense set in the suburbs. Because the suburbs are CREEPY! But that's all I want to say about it right now because I'm superstitious about works-in-progress!
Thanks for blogging at HJ!
Giveaway:

1 finished print copy of ONE NIGHT GONE by Tara Laskowski (entrants limited to North American mailing addresses)
To enter Giveaway: Please complete the Rafflecopter form and Post a comment to this Q:

Do you love the beach more during a steamy summer or a chilly winter? Why?
Excerpt from One Night Gone:
Dolores chattered away while we drove. I let her talk. I felt thrown off guard and was trying to figure out why. Then it hit me: I wasn't used to people treating me like a normal person. For the past ten months, everyone seemed to act as though I was going to snap angrily at any moment or burst into tears and never stop, tiptoeing around any subjects that might remind me of my marriage or the wreck of it. But Dolores—she didn't know. Any of it. She didn't know about Duke, about the fallout from everything. It was a glorious feeling, to be freed of baggage. To not feel that I was being judged.
I felt myself calming as we approached downtown. Opal Beach seemed mellow, I took that much in. It was smaller in scale and tackiness than Ocean City. The central downtown area was cross-sectioned by a pier that stretched out into the ocean with the famed Bishop restaurant at the end and a giant Ferris wheel and all kinds of French fry joints, arcades, bars and gift shops that I'm sure were packed full of tourists during the height of the season. The main drag—Atlantic Avenue—had a post office, a movie theater ("They show the classics on the last Thursday of every month," Dolores noted, and seemed pleased when I expressed my appreciation for that), a couple of coffee shops and restaurants, and a library that looked more like a shack. Since it was the middle of the week, there weren't many people milling about, but enough to get the general idea of what the place was like. Low-key, friendly, casual.
"Always plenty of parking in the off-season," Dolores said. "You'll have no trouble skipping down here for a nip or whatever." Despite her quirks, Dolores had a cool factor about her. A style and a confidence that went beyond the tattoos and the nose ring. I realized I wanted her to like me.
"So you're from here?" I asked.
"Oh yes. My mom moved to Delaware years ago after the divorce, and Sharon, of course, moved to the big ole city to be a fancy nurse, but Dad and I have stayed. Probably always will. It has its flaws, don't get me wrong, but it's a great place to be, especially in the off-season." She glanced sideways at me, and each time she did, she also turned the steering wheel, causing the old car to veer sideways. I clutched the door handle a bit tighter.
"So you don't get lonely after everyone packs up and leaves for the summer?" I said, only half-joking.
Dolores laughed. "It's not for everyone, that's for sure. But we locals, we like it when it's quiet. When you don't have to worry about idiot frat boys shimmying up the light poles or pissing in your flowerpots."
"Yeah. I can see that."
"But you know, when that wind howls in the winter…it can freak you out, that's for sure." Once again, the car swerved. "Sharon and I used to scare the pants off one another when we were kids, reading all those terrible ghost story books you find in the local bookstores."
"Ghosts, huh?" I asked. "I suppose every beach town has to have some."
Excerpt. © Reprinted by permission. All rights reserved.


Book Info:
"A subtly but relentlessly unsettling novel." —TANA FRENCH, author of The Witch Elm
It was the perfect place to disappear…
One sultry summer, Maureen Haddaway arrives in the wealthy town of Opal Beach to start her life anew—to achieve her destiny. There, she finds herself lured by the promise of friendship, love, starry skies, and wild parties. But Maureen's new life just might be too good to be true, and before the summer is up, she vanishes.
Decades later, when Allison Simpson is offered the opportunity to house-sit in Opal Beach during the off-season, it seems like the perfect chance to begin fresh after a messy divorce. But when she becomes drawn into the mysterious disappearance of a girl thirty years before, Allison realizes the gorgeous homes of Opal Beach hide dark secrets. And the truth of that long-ago summer is not even the most shocking part of all…
"A heart-wrenching and suspenseful novel of betrayal and revenge. Stunning!"—Carol Goodman, award-winning author of The Night Visitors
"Featuring a brilliantly executed dual timeline with two unforgettable narrators, One Night Gone is a timely and timeless mystery that will keep you obsessively reading well past your bedtime."—Paul Tremblay, author of The Cabin at the End of the World
Book Links: Amazon | B&N | iTunes | Kobo | Google |


Meet the Author:
TARA LASKOWSKI is the award-winning author of two short story collections, Modern Manners for Your Inner Demons and Bystanders, which was named a best book of 2017 by Jennifer Egan in The Guardian. She has had stories published in Alfred Hitchcock's Mystery Magazine, Mid-American Review, and the Norton anthology New Micro: Exceptionally Short Fiction, among others. Her Ellery Queen's Mystery Magazine story, "States of Matter," was selected by Amy Hempel for the 2017 Best Small Fictions anthology, and her short story "The Case of the Vanishing Professor" is a finalist for the 2019 Agatha Award. Tara was the winner of the 2010 Santa Fe Writers Project's Literary Awards Prize, has been the editor of the popular online flash fiction journal SmokeLong Quarterly since 2010, and is a member of Sisters in Crime. She earned a BA in English with a minor in writing from Susquehanna University and an MFA in creative writing from George Mason University. Tara grew up in Pennsylvania and lives in Virginia. One Night Gone is her first novel. Visit her website at TaraLaskowski.com or on Twitter, @TaraLWrites.
Website | Facebook | Twitter | Instagram | GoodReads |