Today it is my pleasure to Welcome romance author
Sarah Morgan
to HJ!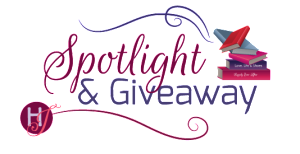 Hi Sarah and welcome to HJ! We're so excited to chat with you about your new release, One Summer in Paris!

HI!

Please summarize the book a la Twitter style for the readers here: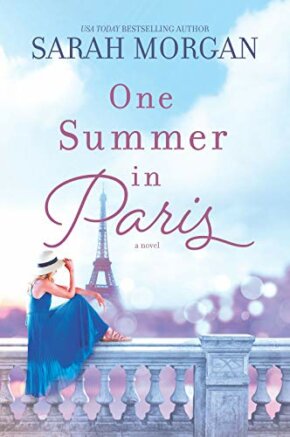 For her 25 th wedding anniversary, Grace has planned a surprise of a lifetime – asummer in Paris. Her husband has a surprise of his own. He wants a divorce. Gracegoes to Paris alone and forms an unlikely friendship with Audrey, a teenagerescaping her difficult past. With the help of one charming Left Bank Bookstore, ablue dress, and a couple of sexy French men, can they each help the other find anew future?

Please share a few Fun facts about this book…
This book is set in Paris, and to get myself in the mood my playlist included lots of
French music (artists like Edith Piaf and Coralie Clement)
I tried making macarons, like the ones my heroine makes in the book. Mine were a
total disaster. I won't be sharing the recipe.
When I first saw the US cover I was so blown away by the gorgeous blue dress the
heroine was wearing, I wrote it into the story.
Without revealing too much, what is your favorite scene in the book?
I love the scene where Grace is trying to teach 18-year old Audrey to speak French
Audrey followed Grace out of the restaurant. "Where are we going?"
"To the market. We're going to learn vocabulary for fruit and vegetables."
"Why? I hate fruit and vegetables," Audrey grumbled. "Why can't we learn the French for junk food? Hamburger, fries, extra deep-fried crap."
"Don't say crap."
"Well extra deep-fried darn doesn't make any sense at all." She was encouraged to see Grace smile. "Why won't you teach me to ask for junk food? I thought you were my friend."
"I am your friend, which is why I'm not going to give you the words that will help you abuse your body."
"Does that mean you won't teach me the word for condom?"
"No. I'm going to teach you that one. In fact we're going one better—we're going to a pharmacy and you're going to ask for them yourself."
Audrey shrank. "Over my dead body."
"If you carry on eating all that salt and junk food and no fruit and veg, it will be over your dead body."
If your book was optioned for a movie, what scene would be absolutely crucial to include?
It would be the opening scene where Grace is about to celebrate their 25th wedding anniversary.
David put his knife down. "A milestone like this really makes you take a good look at your life. I've been thinking about us, Grace."
She nodded, pleased. "I've been thinking about us, too. We should celebrate our fresh start. And our summer won't be empty, because I have the perfect way to fill it. Happy anniversary, David."
She handed over the parcel she'd kept hidden under her chair. The paper was covered in tiny pictures of Paris landmarks. The Eiffel Tower. The Arc du Triomphe. The Louvre. It had taken two hours of searching to find it on the internet.
He frowned. "What's this?"
"It's my anniversary surprise. We always take a trip and make a new memory. This is a special one. And maybe you'll feel inspired to work on your novel." He'd been working on a book for as long as she'd known him, but had never finished it.
"A trip?" He removed the paper slowly, as if he wasn't sure he wanted to know what was underneath. He pulled out the street map of Paris she'd also ordered on the internet. "We're going to Paris?"
"Yes!" She was ridiculously pleased with herself. "It's all booked. We're going for a month, right through July. You're going to love it, David."
"A month? You should have talked to me about this, Grace."
"I wanted it to be a surprise."
He looked sick. She started to feel sick, too. The evening wasn't going the way she'd imagined it.
He closed the box. "We have to talk, Grace." He pushed his plate to one side, his meal only half-eaten. "I wasn't going to say this tonight, but—"
"But what? What do you want to talk about?" Unease mushroomed inside her. He didn't sound like himself. David was always sure, confident and dependable. "What do you want to talk about?"
He looked at her. "I want a divorce, Grace."
Excerpts. © Reprinted by permission. All rights reserved.

Readers should read this book …
For a heart-warming, uplifting read about friendship, family, romance and rediscovering life after heartbreak.

What are you currently working on? What other releases do you have planned?
I'm finishing A Wedding in December, which will be out October 2019. It's a fun festive story about a wedding that doesn't go entirely according to plan. Expect lots of romance and family drama, along with a liberal sprinkling of snow and sparkle
Thanks for blogging at HJ!
Giveaway:

One copy of One Summer in Paris North America only
To enter Giveaway: Please complete the Rafflecopter form and Post a comment to this Q:

If you could visit any city in the world, where would you go?
Book Info:
One charming Left Bank bookshop, two unlikely friends, and a summer in Paris that will change their lives forever…
Grace can't believe it when her husband of twenty-five years announces he doesn't want to join her on their anniversary trip to Paris – instead, he wants a divorce. Reeling from the shock, Grace makes the bold decision to go on this holiday of a lifetime alone.
Audrey leaves behind heartache of her own when she arrives in Paris. A job in a bookshop is her ticket to freedom, but with no money, and no knowledge of the French language, her summer adventure seems doomed to fail. Until she meets Grace, and everything changes…
Living in neighboring apartments above the bookshop, Grace and Audrey form an unlikely friendship. They came to Paris to find themselves, but finding each other might be the best thing that's ever happened to them.
Book Links: Amazon | B&N | iTunes | Goodreads |


Meet the Author: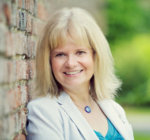 USA TODAY bestselling author Sarah Morgan writes hot, happy, contemporary romance and women's fiction, and her trademark humor and sensuality have gained her fans across the globe. Described as "a magician with words" by RT Book Reviews, she has sold more than eleven million copies of her books. She was nominated three years in succession for the prestigious RITA® Award from the Romance Writers of America and won the award three times: once in 2012 for Doukakis's Apprentice, in 2013 for A Night of No Return and in 2017 for Miracle on 5th Avenue. She also won the RT Reviewers' Choice Award in 2012 and has made numerous appearances in their Top Pick slot. As a child, Sarah dreamed of being a writer, and although she took a few interesting detours along the way, she is now living that dream. Sarah lives near London, England, with her husband and children, and when she isn't reading or writing, she loves being outdoors, preferably on vacation so she can forget the house needs tidying.
Website | Facebook | Twitter | | Instagram |