Today it is my pleasure to Welcome author
Susan Carlisle
to HJ!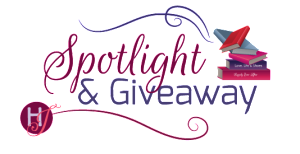 Hi Susan and welcome to HJ! We're so excited to chat with you about your new release, The Sheikh Doc's Marriage Bargain!

Hey everyone. Good to have you stop in.

To start off, can you please tell us a little bit about this book?: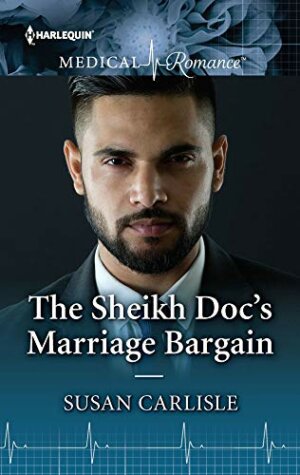 Laurel is a lab doctor whose interest is in finding a cure for diabetes. When Tariq, a sheikh and a member of a royal family and also the head of his country's health department needs someone to head his new clinic he comes looking for Laurel. She doesn't want to move to another country or leave the job she has. Tariq conveniences her to at least come see the state of the art center. She reluctantly agrees but she much agree to marry him because otherwise his country's people will not respect her.The marriage will be in name only.
She is shocked when she arrives to learn that she will be living in the palace. Laurel soon learns to love the country, the people and fears she has fallen for Tariq as well.

Please share your favorite lines or quote(s) from this book:
 "What do you mean I have to marry you?"
What inspired this book?
All the sheikh hero's I've ever read.
The mule ride I did into the Grand Canyon.
One of the ambassadors from a middle eastern country to the United Nations. I don't agree with his politics at all but he sure is good looking!
All the unsung heroes who do medical lab work and make discoveries that save peoples lives.
How did you 'get to know' your main characters? Did they ever surprise you?
My characters always surprise me. I think they will speak and act one way and then they do the opposite. It makes it exciting to write their stories. In this one I found that Laurel wasn't as meek and mild as I first thought she was. She was more closed off by choice than by nature. When she came out of hiding she turned out to be strong and could handle what life sent her way.
As for Tariq, I wanted him to be all tough and sure of himself. Instead he was soft and loving. All his decisions were made to help someone else, never about himself.
I ended up liking both of them very much.
What was your favorite scene to write?
I think I enjoyed writing the scene where they were traveling into the mountains by horse the best. Tariq is such a natural horseman and Laurel is out of her element but remains confident. I liked describing the beauty of the area and how they saw each other in the scene. When they arrived at the remote village and looked down on the tents beside the steam was special. Also when they were greeted by the tribe. Both were real powerful moments.
What was the most difficult scene to write?
It is the one where the old woman is sick and they don't know what is wrong with her. I had to think through each one of laurel and Tariq's moves carefully so that I didn't make any mistakes. Opening a wound and caring for it in primitive conditions takes special skill and a lot of detail for my to describe.
Would you say this book showcases your writing style or is it a departure for you?
I think this book really showcases my writing. I enjoyed writing this one. I am very happy with the end product. I happen to think it's my best to date. I do love a good sheikh story.

What are you currently working on? What other releases do you have planned?
I have just started my 25th book for Harlequin. It is about a paramedic and a firefighter. They are both hurting and looking for that certain someone who makes them feel whole. I really like the characters. This book takes place in Austin, Texas so I have plenty of material and atmosphere to work with.

Thanks for blogging at HJ!
Giveaway:

I'm giving away a print copy of The Sheikh Doc's Marriage Bargain to one lucky person who comments.
To enter Giveaway: Please complete the Rafflecopter form and Post a comment to this Q:

Have you ever thought you'd like to be swept away by a sheikh?
Excerpt from The Sheikh Doc's Marriage Bargain:
Soon the plane was rolling slowly and smoothly to a stop. She was safe on the ground. Tariq removed his hand. She watched him nonchalantly release his seat belt and stand. Without a word he walked toward the back of the plane.
Through the window Laurel observed the sheets of heat floating off the tarmac and between those the low tan building that was the airport terminal. It looked simple, yet modern. A flag flew above it that held the same coat of arms adorning the seats of the plane. Beyond the airport were buildings after buildings. None were over two stories high. In the distance stood the sprawling gleaming pearl – the palace. The place she would call home, at least temporarily.
The scooch of air when the steward opened the door brought her back to the present. She hurriedly unlocked her seatbelt.
Tariq reappeared. He'd placed a white turban with gold braid upon his head that flowed around his shoulders.
Laurel stared. As striking as he was in western wear, this desert prince attire made him more appealing.
"I am expected to look the part of the royal family when I arrive home after official trips. It is the king's way of reminding the people that we honor our traditions. As Minister of Health I have a position to uphold."
Why did he feel he must explain his choice of clothing to her? In the last few days he hadn't seemed to give any notice to her feelings or concerns. When did what she thought of him start to matter?
"I understand. I just didn't expect…" She shut her mouth and waved at him in frustration. Laurel wasn't about to tell Tariq she hadn't planned on him taking her breath with his Arabian Knights good looks, charm and impressive life style.
"Expect?" He watched her too keenly for comfort.
"I uh…don't know. I guess I just assumed you always wear western clothes."
"Most of the time I do, but the reporters will be here. I must look my position."
"I get that." For him this costume was like when she'd pulled on her lab coat to meet him. It was the uniform that specified a status.
He stepped near and took her elbow. "It is time to go. We have a full schedule."
She was too aware of that. Getting married to him was at the top of the list. The whole idea made her middle fluttered like a flock of birds taking off. Laurel suddenly hated she'd eaten so much breakfast.
Tariq's hand remained on her elbow as they walked down the stairs that have been precisely stationed at the open cabin door. The prince greeted the group of people waiting at the bottom with a wave.
Laurel had never dream the press would be interested in her. She was so out of her element. A couple of cameras flashed and she turned her head.
Tariq raised a hand and everyone quieted. "This is Dr. Laurel Martin. She will soon be my wife and will head our new research lab."
The crowd gasped and camera's flashed.
He didn't let that deter him. "Please be kind enough to give her a warm Zentar welcome. Please hold all questions for now. We've had a long flight and much to do today."
Laruel had never identified more with Dorothy arriving in Oz than she did right now. What had she gotten herself into?

Tariq escorted Laurel to the limousine waiting nearby. He'd had to nudge Laurel's arm twice before she moved. Her body trembled. She was terrified. In hindsight he should have told her about the press. When he had seen how much she hated flying he had worried she would not get off once they landed if she knew the media would be there to greet them.
Had he made a mistake by bringing her so far from home? Insisting that she marry him? One was stressful enough but both might be too much for Laurel. Never in his wildest imaginings had he believed a woman of her intelligence and reputation would be such a novice where the world was concerned. Yet, it was refreshing to see each new experience replace her fear with excited amazement. It made him see life in a different light.
Pride swelled his chest at her reaction to her first sight of Zentar. Her appreciation of its beauty was the same as his each time he returned home. Sharing it with someone was nice. He never had before.
With Laurel settled in the backseat of the car he instructed Nasser to take them to the cathedral. Normally he would be busy on his phone but Laurel enthralled him. He turned to her. Seeing her fascination with the city he loved had become more important than some email about an issue he needed to resolve.
She was busy looking out the windows of the car from one side to the other as if trying to take it all in on one drive. He had no idea if she was aware of his presence until she said in reproach, "You should've told me that the press would be waiting instead of ambushing me."
"I was afraid you wouldn't get off the plane."
Laurel looked over her shoulder at him. "And that statement about us marrying."
He shrugged. "It had to be announced sometime. Sooner rather than later was better." He leaned back into the cushions of the seat enjoying the snap in her eyes. At least they were not panic filled as they had been earlier.
She turned to him. "I guess that is true. Are you still sure that is necessary."
"Marrying? Yes."
Laurel resumed watching the scenery but the air around them now held tension. They said little the rest of the way. He anticipated her reaction to the onion-topped cathedral. The car pulled up in front of the arched doors.
"I'll get the door," he said to Nasser as he stepped out and offered his hand to Laurel. She hesitated a moment, then placed her soft small shaking fingers in his. The inescapable comparison to their hand sizes had a peculiar effect on him. It was made all the more noteworthy by the lightness of her skin against his darker one. They were so different.
Laurel quickly pulled her hand away and raising her chin looked up at the massive ornamental exterior of the cathedral. "We are getting married here?"
"We are."
She gave him a worried look. "In a chapel or office?"
"No. At the high alter."
"We can't do that. It wouldn't be right," she hissed looking around as if she feared someone was listening.
"I am a member of the royal family. It is the way it must be done."
Her lips pursed before she burst for with, "You know I've just about had it with you pushing me around about everything. We have no business getting married," she pointed to the cathedral, "much less doing it here."
"Laurel," Tariq lowered his voice to the one he used when trying to reassure a skittish filly. "I think you are right."
She stared at him as if confused. "You do?"
"Yes, but plans have been set in motion that cannot be changed. Come it will be over soon and then we will go to your lab." He took and rubbed his thumb over the top of it.
"I thought you had a meeting."
"I do but it can wait a few minutes." If he was in her position he would like feeling so out of control either.
"Really?"
He smiled. "Certainly."
"I still think this is a bad idea but I will go along for a little while."
"I am glad to hear it." His hand moved to her waist and directed her toward the entrance.
As they approached a priest opened the door and they entered the dim and refreshingly cold nave.
"Oh, wow." Laurel's whisper carried across the worn marble floor. "It's so beautiful."
Zara with Roji in hand came toward them and drew Laurel's attention. Her body stiffened beneath his palm. "This is Zara. She is my sister-in-law and is here to help you dress."
"Dress?" Laurel looked down at herself.
"I hadn't even thought about that."
Tariq was not surprised. Her mind remained on one track, her work. As important as he believed it was, she still needed to step outside her glass box. It also pricked his ego some that she thought so little of their marriage she had no concern for what she wore. Did not all women wanted to look nice at their wedding? Even if it was make believe.
Excerpt. © Reprinted by permission. All rights reserved.


Book Info:
From shy Cinderella…
To convenient princess!
For sensible Dr. Laurel Martin, heading up a new lab for royal doc Sheikh Tariq Al Marktum is the chance to conduct the study of a lifetime. But to protect Laurel from the scandal her presence in his palace will cause, Tariq has his own condition—a paper marriage! Swept into his desert kingdom, passion overtakes the convenient couple, but can Laurel find her place in Tariq's world—and his heart?
Meet the Author: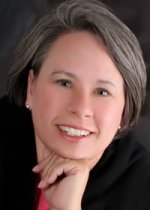 Susan Carlisle's love affair with books began when she made a bad grade in math in the sixth grade. Not allowed to watch TV until she brought the grade up, Susan filled her time with books. She turned her love of reading into a love of writing romance. Susan has currently authored more than twenty-five books for the HarperCollins Harlequin medical imprint. Her heroes are strong, vibrant man and the woman that challenge them.
In her past life Susan has been a full time mother to four children, a high school substitute teacher and now when she isn't writing she is busy being a fun grandmother. She lives near Atlanta, Georgia, with her husband of over thirty-five years. Susan loves castles, traveling, sewing and reads voraciously. Visit her at www.SusanCarlisle.com
Website | Facebook | Twitter | GoodReads |