Today it is my pleasure to Welcome author
Toni J Strawn
to HJ!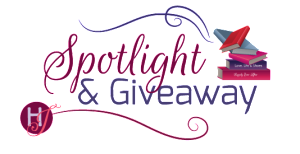 Hi Toni and welcome to HJ! We're so excited to chat with you about your new release, Out of Control!

Hi back! I'm excited to be here.

Please summarize the book for the readers here:
Out of Control is really Lila's story. She is a free spirit who acts impulsively, and seldom thinks of where her actions might land her. Until it's too late. When Lila meets Blake, she has just shifted halfway across the country on a whim and is ready for her next adventure. A challenge that control-freak Blake is only to ready to take up.

Please share your favorite line(s) or quote from this book:
My favorite line is when an exasperated Blake tells Lila… "Naughty girls have to leave their panties on." It sparks an on-going power-struggle between the two, which becomes a lot of fun.
Please share a few Fun facts about this book…
The city of Wellsford is based on my home city of Christchurch, New Zealand. The street names and places are similar to here.
What first attracts your Hero to the Heroine and vice versa?
Blake first sees Lila in the bar while he's waiting for his friend's sister to show up. What stands out for Blake is that she is wearing a floral skirt, while everyone else is wearing black. She isn't wearing revealing clothes like the other college students in the bar, but shows just enough that he knows he wants to find out more. Lila sees Blake and thinks he's hot. That's good enough for her!
Did any scene have you blushing, crying or laughing while writing it? And Why?
Blake and Lila share a 'breakfast' scene, where Lila is spread out on the table and Blake opens a jar of peaches to 'share' with her. It was a lot of fun writing the scene, seeing Blake get creative and exploring his own wild side. I told a friend about it and the next day she delivered homemade jars of peaches to my door!
Readers should read this book….
becuase it has a little bit of everything in it. Lila is no-hold-barred fun and comes out with the most unlikely of things. Blake is used to being in control and can't quite get a grasp on Lila, so tries harder to make the round peg fit. The main way he control her is in the bedroom, where she will do anything he asks. Mostly!
What are you currently working on? What other releases do you have in the works?
Remember the friends sister that Blake was waiting for in the bar? Mia is currently winging her way to my home country, New Zealand, as she works on an extreme sports TV production. Things are about to get wild for her and one of the shows main attractions… Chase.

Thanks for blogging at HJ!
Giveaway:

E-book copy of Out of Control by Toni J Strawn
To enter Giveaway: Please complete the Rafflecopter form and Post a comment to this Q:

Are you a control-freak, or do you like spinning a little out of control? What is the zaniest thing you've ever done to grab the attention of a guy?
Excerpt from Out of Control:
"What are you doing?" She pushed up on her elbows, trying to peer over the kitchen counter at me.
"Lie back down. Food doesn't speak."
She chuckled softly and did as she was told. Just as well. I had no idea what I would've done if she hadn't. I hid a smile. She was a firecracker who lit an incendiary fuse inside me. What she didn't understand was that I was a closer. I took pride in attaining perfection, cleaning up the mess that others left behind. And she had started something this morning which I fully intended to finish. She'd gotten the jump on me with the element of surprise and a fucking amazing blow job, but I wasn't without my own ideas on how to turn up the heat.
I ripped the lid off the peaches, then watched her across the counter as I rolled a plum in my hand to warm it. She twisted her head to the side, her lips twitching as she tried to work out what I was up to. I was having fun, something I'd forgotten how to do. Until now.
I took a bite out of an apple. "You ready?" I asked.
Her eyes widened. "For what?"
I walked around the counter, brandishing my weapons.
She jerked back up onto her elbows. "Holy crap, are you going to stuff me like a pig?"
"Shh." I inserted a sliver of peach into her mouth. Sticky juices ran down my arm and onto her chest. I waited until she had swallowed before prodding a finger at her shoulder to make her lie down again. I went around the table, jerking chairs out of the way. She jumped each time one clattered to the floor, but I didn't bother righting them. I wanted full access to the table and the woman lying on it.
"Finished being He-Man?" she quipped, although I could tell I'd rattled her cage a little. Her chest rose high and fell, her breath catching.
"Oh, I've only just begun," I promised darkly.
Excerpt. © Reprinted by permission. All rights reserved.


Book Info:
The first week in my new city starts out about the way I expected. Lots of unpacking. Learning to navigate life with a new roommate. The buzz of excitement that I can be an entirely new person…and throw my restrictive past right out the window.
Who knew everything would change in one night?
Mr. Sexy Businessman and I start chatting at the local bar. Soon chatting turns in to flirting. Flirting turns into kissing…. And ends with the best sex of my life. He is so not my type, he's far too in charge, but I can't deny the explosive chemistry. The affair starts out normal enough, but then we're both feeling totally out of control. Part of me wants to run for the hills… but another, secret part, wants to stay and ride the blissful insanity into the scary unknown.
Book Links: Amazon | B&N | iTunes | kobo | Google |


Meet the Author:
Toni J. Strawn loves everything romance, the messier the better. There are no hand-picked red roses or boxes of chocolates featured in her stories, just hot, bad, crazy, out-of-control romance. She takes the broken…the battle-scarred lovers who think they've seen the worst, then throws them together to create sizzling-hot happily ever afters.
Toni lives in New Zealand and grew up with a rural background, so there was always plenty of time for reading. She spent her nights pilfering romance books out of the forbidden bookcase in her mother's room, and developed a love for strong, alpha characters. Toni writes out of her Romansion, a tiny writing shed at the bottom of the garden, although she can more often be found sitting in the sun, feeding her addiction to romance. Toni has three amazing kids who she adores.
Website | Facebook | Twitter | Instagram | GoodReads |