Today it is my pleasure to Welcome author
Jen Gilroy
to HJ!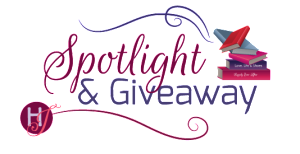 Hi Jen and welcome to HJ! We're so excited to chat with you about your new release, The Wishing Tree in Irish Falls!

Thank you, Sara. I'm happy to be here to chat with readers.

To start off, can you please tell us a little bit about this book?:
Set in a small and picturesque New York state town with a wishing tree, in The Wishing Tree in Irish Falls, two people who have given up on wishes discover that sometimes happily ever after is only a wish away.

Please share your favorite lines or quote(s) from this book:
"Peace, roots, and brimming with beauty everywhere she looked, Irish Falls was what [Annie] needed when she'd come back home all those years ago."

"In Seth's way-too-complicated life, the radio station, the dog, and even the woman standing in front of him, with a haunted expression in her eyes that hit him like a punch in the gut, were all complications he didn't need."

"She had nothing to worry about. And if she said it often enough, she'd make herself believe it."

"Unlike women, dogs didn't hold grudges."

©Jen Gilroy, The Wishing Tree in Irish Falls, Soul Mate Publishing 2019.
What inspired this book?
I first learned about wishing trees in Asia on business for my then day job. Intrigued, I subsequently did some research and discovered that in many different cultures and parts of the world, including Ireland, people tie wishes to special trees with the belief that their wish will then come true.
From there, this story grew and I wondered what it would be like for two people who'd given up on wishes to live in a town with a tree that supposedly grants cherished hopes and dreams.
I have Irish family ancestry and live in a part of Canada settled by Irish immigrants, my family included, in the nineteenth century. The fictional Irish Falls was inspired in part by my own small-town life and experience of growing up in an Irish-North American family.
I set the story in the beautiful Adirondack region of northern New York state because I've had several happy vacations there and it seemed like the perfect place for an Irish-American community and a wishing tree inspired by Irish legend.
Not least, this book is about two people who love music and since music is an important part of my life (and like the heroine, I sing in a choir), that inspired this book too.
How did you 'get to know' your main characters? Did they ever surprise you?
When I start to write a book, I have a general understanding of the main characters. I know what they look like, and also their life goals, biggest fears, key values and what they want to achieve through the course of the story.
However, for me, truly getting to know the characters happens as I write the first and second drafts. One of the most exciting and rewarding parts of my writing process is digging deeper into each character's back story and motivations and, in the process, they do often surprise me.
Although such 'surprises' sometimes take the story in a different direction than I first expected, they also help me boost emotion and enrich plot. In The Wishing Tree in Irish Falls, the heroine's sister and mother became more important than I'd first envisaged. Exploring those relationships helped me better understand 'why' and 'how' the heroine became the woman she is.
What was your favorite scene to write?
My favorite scene to write also turned out to be one of the most emotional and comes at the end of the book when, after being apart, the hero and heroine, Seth and Annie, reconcile.
I love writing happily ever after scenes and this one is particularly special to me because it incorporates Annie and Seth's shared love of music and features a song Seth wrote and sings for her on the local radio station. It's sweet and romantic and since that would never happen for me in real life (my husband is sweet and romantic but not musical, I wanted to have that experience in fiction.
Scene snippet
"If she still wants it, this woman has my heart too." Seth's voice got quiet, and Annie held her breath…Since most folks have heard how I did wrong by you, it's only right they also hear how I really feel about you. This song is called 'Key to My Heart and Soul,' and I wrote it for you, Annie.

Annie sucked in a breath, and her pulse raced as the first haunting chords…echoed in the silent kitchen. Then Seth's voice reached into her heart and soul…and all the love she had for him rolled over her in a wave."
©Jen Gilroy, The Wishing Tree in Irish Falls, Soul Mate Publishing 2019.
What was the most difficult scene to write?
The scene I found most difficult to write, but also the most rewarding, was when the heroine, Annie, decides she can't trust Seth, the hero, any longer and resolves to live her life without him.
Trust is a big issue for Annie, and it took a long time for her to trust Seth enough to consider having anything more than friendship with him. Although it breaks Annie's heart, she gives Seth up but, in the process, becomes the strong, independent woman she's always wanted to be—and one who is finally able to fully believe in herself and, in the end, Seth too.
Scene snippet
"Before [Seth] rolled into town, she hadn't let herself think much about the past. She'd convinced herself she was happy the way she was. But by letting him into her life, he'd changed both it and her and, in forcing her to look back, she'd also looked forward and thought about the possibility of a different future.

…Even though that future no longer included him, she still wasn't going to be held hostage by her past…. She knew her own mind. She didn't like what Seth had done, but she still had a choice. And she wouldn't let herself down…"
©Jen Gilroy, The Wishing Tree in Irish Falls, Soul Mate Publishing 2019.
Would you say this book showcases your writing style or is it a departure for you?
This book very much showcases my writing style. It's a warm-hearted small-town contemporary romance with elements of women's fiction. Both the hero and heroine find second chances in life, as well as love and family, and the story also features a secondary, more 'seasoned' romance between a married couple in their sixties.
What do you want people to take away from reading this book?
I'd like readers to finish The Wishing Tree in Irish Falls with a sense of comfort, hope, and optimism. No matter how difficult a situation, it's important to always look forward because life and circumstances can change—something I personally try to live by and which also shaped this book.
And just maybe, and even if not because of a wishing tree, there are unseen forces for good at work in our lives and we need to be open to magical possibilities.
What are you currently working on? What other releases do you have planned?
The Wishing Tree in Irish Falls is the first book in a series and I'm currently revising the sequel, still untitled. It will hopefully be out sometime next year.
I'm also working on two mainstream women's fiction stories, both of which include romantic elements.
Thanks for blogging at HJ!
Giveaway:

Three Kindle copies of The Wishing Tree in Irish Falls with three signed bookmarks. US only please.
To enter Giveaway: Please complete the Rafflecopter form and Post a comment to this Q:

The heroine, Annie, works in her family's bakery but is also a talented songwriter. What song has a special meaning for you?
Excerpt from The Wishing Tree in Irish Falls:
"Seth understood [Annie] in a way not even her sisters did.

'By the way…' His smile turned teasing. 'Just to clear things up, any woman who can kiss like you sure isn't dull and boring. You rocked it on stage, but when you were kissing me, you hit it out of the park.'

'I…' Annie's face heated.

'What happened between us on Saturday night was important.'

So important she couldn't let herself think about it. 'People get carried away after gigs all the time.' She tried to make her tone casual.

'I don't, and I don't think you do either.' Seth's breath feathered the hair at her nape. 'In fact, I don't think I ever got carried away like that before.'

But she had, and that was why, until now, she'd made sure it never happened again. 'I'm a mom.'

His soft and seductive laugh curled around her heart. 'So, I'm a dad. What does parenthood have to do with anything?'

'Nothing. But…' She bit her bottom lip. What would it be like to live from her heart? And to explore whatever was between them?

He stood and picked up his toolbox. 'I'll swing by and install that new part for your door later this week.'

'Wait.' She scrambled to her feet. There was no reason for her not to take a chance in music—as well as life. Except, she didn't know what scared her more. Facing her fears or not taking that step and always wondering. Then, before she lost her nerve, she moved in close, stood on tiptoe in front of him, and covered his mouth with hers."

©Jen Gilroy, The Wishing Tree in Irish Falls, Soul Mate Publishing 2019.
Excerpt. © Reprinted by permission. All rights reserved.


Book Info:
Sometimes happily ever after is only a wish away . . .
There's a wishing tree in Irish Falls. The bits of paper tied to its gnarled branches hold the hopes and dreams of everyone in town . . . except Annie Quinn.
Single mom Annie has spent years rebuilding her life and trying not to have regrets. After giving up her dream of music stardom, she returned to her Adirondack hometown—and convinced herself she's content with a simpler life.
The last thing she needs is a man to remind her of the heartbreak she left behind.
A divorced dad, Seth Taggart used to be a successful LA songwriter. But now his reputation is in tatters, he's burnt-out, and estranged from his adult son. Inheriting a small-town radio station just might be the do-over he needs.
Although he always planned to go back to LA, when working with Annie turns into sharing music and more, Seth realizes second chances—and home—are where he least expects.
Book Links: Amazon |


Meet the Author:
Jen Gilroy worked in higher education and international marketing and business development before trading the corporate 9-5 to write contemporary romance and women's fiction with heart, home, and hope.
After many years living and working in England, she returned to where her roots run deep and lives in a small town in Eastern Ontario, Canada with her husband, teen daughter and a floppy-eared hound. When she's not writing, Jen enjoys reading, travel, singing, and ballet. She's also known for her love of ice cream, shoes, and vintage finds.
Jen's first book, The Cottage at Firefly Lake (and first book in her Firefly Lake series), was a finalist for Romance Writers of America's (RWA) Golden Heart® award in 2015. It was also shortlisted for the Romantic Novelists' Association (RNA) Joan Hessayon Award 2017.
She's a member of RWA, RNA, and the Women's Fiction Writers Association (WFWA).
Website | Facebook | Twitter | Instagram | GoodReads |