Today it is my pleasure to Welcome author
Nana Malone
to HJ!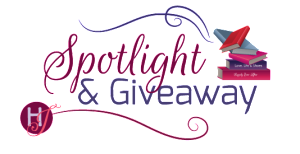 Hi Nana and welcome to HJ! We're so excited to chat with you about your new release, Playboy's Heart!
Please summarize the book for the readers here: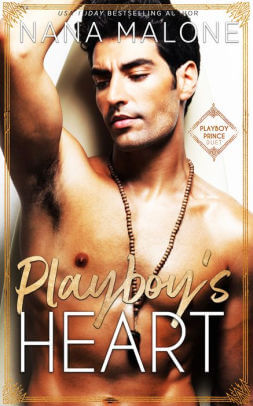 The Playboy Prince Duet is a sexy emotional twist on the fake fiancé trope. Both Imani and Xander have known immense heartbreak who realize they really need each other in the end.

Please share your favorite line(s) or quote from this book:
"She was a means to an end. Unfortunately for me, that end wasn't pleasure. It was more like revenge."
Please share a few Fun facts about this book…
This duet and the previous one loosely contain places I lived and people I knew when I lived in London.
What first attracts your Hero to the Heroine and vice versa?
Imani pulls at Xander because she's the first person he's been able to connect to in years. And for someone that is emotionally bereft, that connection is quite intoxicating. For Imani, Xander screams broken and she honestly runs far away from him. But she can't deny the pull of him even if she knows better.
Did any scene have you blushing, crying or laughing while writing it? And Why?
Whew, that love scene during their big black moment. It's a hell of a fight and they dig deep with love, and sex and emotion. Their emotions were just so raw.
Snippet:
Closing my eyes tight, I pictured her smiling face as she danced around the living room. And the way she chewed on her bottom lip when she was working out a problem. Or the way she voraciously attacked food. The problem was that thinking about all the reasons I loved her only made me harder. Throb more. Made my skin, tighter.
Readers should read this book….
Because it's a tight, edge of your seat thrill ride that will also tug at your heartstrings.
What are you currently working on? What other releases do you have in the works?
I have a brand new Series coming in April, book one of the See No Evil trilogy. I'm so excited about it because it really leans into the suspense.

Thanks for blogging at HJ!
Giveaway:

Signed Paperback copy of Playboy's Heart by Nana Malone
To enter Giveaway: Please complete the Rafflecopter form and Post a comment to this Q:

What do you need from your hero in a book?
Excerpt from Playboy's Heart:
I stared down at her. Her strong back was bare now, and I could see the strength in her muscles. She'd straightened her hair today for rehearsal, and it hung thick and free. Her leggings-clad arse was upturned toward me. I wanted to bite it.
And spank it.
And Christ, I wanted to fuck it. Would she let me?
No. Not tonight. I needed her too much. Control wasn't even in my vocabulary right now. The fury was too close to the surface. Hell, I shouldn't touch her at all. I should have gone to Notting Hill, called Miriam or someone else from the service and worked out my frustration.
The problem was that I only wanted her. But I was on a precipice between sanity and oblivion. I wanted to mark her in ways no one else had. Christ, I was losing it. She wasn't a whore. I couldn't treat her like one. I wasn't going back to that place. Not with her. She mattered. Tonight, I'd thought I was protecting her. When I thought Easton wanted to take her from me, I'd considered killing him. And I could have done it easily.
That was how much she owned me now. And she had no bloody idea.
I'd come straight home after leaving Lex's and tried to calm myself down. But everything I'd tried had just made me more keyed up. It alarmed me to realize that what I needed was her.
I needed her too damn much. And now here she was, offering herself up to me. My cock twitched painfully in my jeans, and I tried to rationalize with my inner demons. Telling them that they didn't want out. That this was a result of my fight with Easton. That what I wanted was to take care of Imani. That I didn't want to scare her off.
But the demons weren't listening. Shaking with anticipation, I looped my hands in the waistband of her leggings and yanked them down her legs.
Her gasp was sharp, but she didn't protest.
In the darkness, I could just make out the sweet lips of her pussy, and I wanted to bury myself inside her deep and never come up for air. Her scent surrounded me even as I fought for some measure of control. But it was no use around her.
With her knees apart, I helped her tug the leggings and her thong all the way off her legs.
When her legs were bare, I repositioned her so that her legs were parted, bracing her on the couch properly in the perfect position for me to slide home.
But as her scent wrapped around me, driving the need that took over my body, I knelt behind her. "So fucking pretty."
Excerpt. © Reprinted by permission. All rights reserved.


Book Info:
The Playboy Prince has lost his princess…
The hell I have.
It took me this long to find her, so I'm not letting her go without a fight.
Everyone will know just how far I'm willing to go for love.
Just how far I'm willing to go for…her.
As it turns out, love is a stronger motivator than vengeance.
Book Links:  Amazon | B&N | iTunes | kobo | Google |


Meet the Author:
USA Today bestseller, Nana Malone's love of all things romance and adventure started with a tattered romantic suspense she "borrowed" from her cousin.
It was a sultry summer afternoon in Ghana, and Nana was a precocious thirteen. She's been in love with kick butt heroines ever since. With her overactive imagination, and channeling her inner Buffy, it was only a matter a time before she started creating her own characters.
While she waits for her chance at a job as a ninja assassin, in the meantime Nana works out her drama, passion and sass with fictional characters every bit as sassy and kick butt as she thinks she is.
Website | Facebook | Twitter | Instagram | GoodReads |