Today it is my pleasure to Welcome author
Kelly Elliott
to HJ!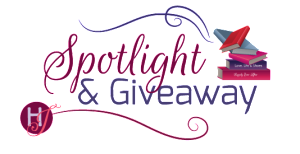 Hi Kelly and welcome to HJ! We're so excited to chat with you about your new release, Playing with Words!

Thank you for having me!

Please summarize the book for the readers here: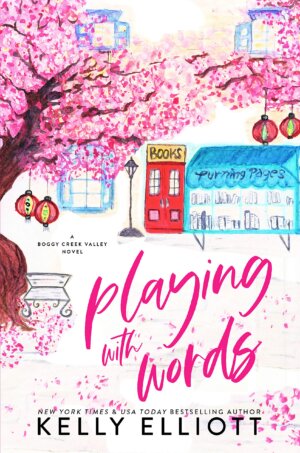 Playing with Words is a friends to lovers romance set in the fictional town of Boggy Creek, in New Hampshire. Hudson, who is a suspense writer, comes to Boggy Creek in search of a peaceful and quiet place to finish his book. He makes his way to Turning Pages bookstore and meets Greer. Needless to say, both of their lives change after that first meeting and for the better!!

Please share your favorite line(s) or quote from this book:
Oh, I have so many! I love this quote from Hudson to Greer. "All work and no play isn't any way to live, Greer." I loved how Hudson brought out a whole other side to Greer.
Please share a few Fun facts about this book…
I've been wanting to write a book about a writer and a bookstore owner so I had a blast writing this book!

What first attracts your Hero to the Heroine and vice versa?
Hudson is attracted to Greer simply from her fumbling around on her words when she first meets him.
Greer is attracted to Hudson because he is handsome and charming, but he also has a bit of mystery to him that she wants to solve.

Did any scene have you blushing, crying or laughing while writing it? And Why?
Oh goodness. This whole book had me giggling. A few blushes here and there! I think some of my favorite parts are when Greer first meets Hudson! Here is a little peek!
"Thank you for the use of the study room, Ms.—?" He lifted his brow as he waited for me to say something.

What was I supposed to say? You're pretty. I like your smile. Your eyes look like the color of cognac, and I want to take a long drink of you. Do you have some sort of magical spell you put women under? What do your lips feel like? Are they as soft as they appear?

Candace elbowed me once again and pulled me out of my wandering…weird…thoughts. It wasn't like me to daydream about a guy. I never daydreamed about men.

Okay, that was clearly a lie. I often daydreamed about the characters in the books I read. Sometimes. Not always, but a girl needs some fantasy in her life, after all.

Another elbow, this time in the ribs.

"Um, I'm sorry. What were you saying? Asking?" Ugh. I internally kicked myself.

"Do you have a name?"

His voice was so freaking sexy, how was anyone supposed to think clearly around this guy?

"Greer. Greer Larson. I own Turning Pages. The bookstore. That's the name…of the bookstore. That we're in. That you're in. Well, we're all in it. Ha!"

Oh my God. I am the biggest dork who ever walked the face of the planet. Could I get any more awkward?

He tilted his head and smiled at me. "It's a pleasure to meet you, Ms. Larson, owner of Turning Pages, the bookstore. My name is Hudson Higgins. I'll be staying in Boggy Creek for a few weeks."
Readers should read this book….
It's a fun escape, or at least I hope it is for readers! I have just fallen in love with Boggy Creek and all the characters. They are a fun group of friends who make me laugh, cry, and swoon!
What are you currently working on? What other releases do you have in the works?
I'm currently writing book five in the Boggy Creek Valley series. Up next for me after Playing with Words is the last book in my Southern Bride series, Fated Hearts. It releases on September 28!

Thanks for blogging at HJ!
Giveaway:

Signed paperback of Playing with Words.
To enter Giveaway: Please complete the Rafflecopter form and Post a comment to this Q:

If you owned your own bookstore, what would the name of it be?
Excerpt from Playing with Words:
The corner of her mouth rose in a wicked smile. "I met Jonathon outside and we found a small corner to…catch up, since I was back in Boston."

I gasped and covered my mouth with my hands, then quickly dropped them and followed her farther into the store. "You had sex with your ex? On church property grounds? Your parents were there, Candace!"

She glanced over her shoulder at me and purred, "Not only on church grounds, but up against the actual church. Perfect place to be brought to heaven. Twice."

I closed my eyes and tried not to laugh. Encouraging my best friend's crazy antics was something I was working on cutting out in the future. "And an even better place to confess your sins, you harlot."

"Don't be a prude, Greer."

My eyes snapped open and I placed my hands on my hips. "Excuse me, but I am not a prude."

A wide smile moved over Candace's face. When she dared to raise a questioning eyebrow, I went on. "I'm not! I'd have sex against the church if a hot guy asked me to. Hell, I'd have sex here in the bookstore!"

She started to say something, but I held up my hand and went on. "But it would have to be in the romance section, of course. I can't imagine doing it in suspense or nonfiction." I shuddered. "And no way I am defiling the kids' section."

"Greer."

"I would even do it in my office on my desk," I nearly shouted, before adding, "Actually…I'd do it on the study office desk."

Candace closed her eyes for a moment, slowly shook her head, and then exhaled loudly as she focused back on me. "For someone who's been so focused on that bell above the door, I cannot believe you chose now not to hear it."

I pulled my head back in confusion. "What?"

She glanced past me—and Jesus, take me home…I instantly felt his presence.

It was crazy how I knew it was Hudson standing behind me. Like he and I shared some weird bond or something. Or maybe it was just my stupid-ass luck that he would be standing there as I went on and on about where I'd like to have sex in my store.

I felt my mouth drop open as my eyes went wide.

Candace nodded. "Yep. It could only happen to you, Greer."

I closed my eyes and counted to ten, trying to work up the courage to turn and face him. But before I could, I felt Hudson walk up behind me. His warm breath tickled my neck as he whispered, "I think sex in the suspense section would be sort of hot."

Oh. My. God.

My entire body heated, and a pool of desire gathered deep in my stomach as I quickly stepped away and turned to face him.

Jesus. Tap. Dancing. Christ. He was even more handsome today than he was yesterday. His light brown hair was barely seen from under the baseball cap he had on. What was it about a man wearing a baseball cap that was such a turn on? And those dark eyes of his. They hinted at a playfulness I would love to get to know more about.

I let out a laugh that was so fake, I could see Candace cringe from the corner of my eye. "McDream…um…Hudson. You're back!" I tried for a cool, happy tone, but failed big time. What came out sounded more like the voice of a preteen girl who'd just had her high school crush smile at her for the very first time.

A crooked grin appeared on Hudson's face, and I nearly moaned when his dimples appeared. He winked. "I'm sorry, I shouldn't have said that."

I frantically shook my head. "No. It's okay. Considering you write suspense, it makes sense you'd want to have sex there. And I own a bookstore, so it would make sense I'd want to have sex there too."

His smile grew bigger, and my stomach did a weird jump. Holy shit, I cannot believe I just freaking said that.

"No. I didn't mean that you want to have sex there now…or here. With me or anything. I just meant that it's no surprise that the genre would turn you on."

I frowned and shook my head. Did I really just say that? I seriously need an intervention.

"Oh dear Lord," Candace whispered.

Hudson stared at me as I wondered how long it would take for a hole in the floor to open up and put me out of my misery.
Excerpt. © Reprinted by permission. All rights reserved.


Book Info:
Hudson Higgins had fond memories of Boggy Creek from his childhood. So what better place to escape New York City for a few weeks to finish up a book that was nearing deadline than the small town in New Hampshire his parents visited nearly every summer.
What he couldn't have known was how his life would be turned upside down when he walked into Greer Larson's bookstore his first day in town.
Greer Larson lived a quiet life in her hometown of Boggy Creek. She had worked nearly her whole adult life to make her dreams of owning her bookstore come true—and now, Turning Pages was her everything. She lived, eat, and breathed the success of owning her own business.
That is, until a stranger came to town and showed Greer that there was more to life than simply working. A friendship between Greer and Hudson quickly formed over their love of books and the outdoors.
When Greer's bookstore is threatened, Hudson soon realizes he hasn't simply fallen for the charm of Boggy Creek and Greer, he'd fallen in love…with both the town, and the woman who stole his heart from the moment she first smiled at him.
Playing with Words is book two in the Boggy Creek Valley series and is a stand alone novel.
Book Links: Book Links: Amazon | B&N | iTunes | kobo | Google |


Meet the Author:
Kelly Elliott is a New York Times and USA Today bestselling contemporary romance author. Her bestselling works include, Wanted, Broken, Lost Love, and Never Enough, to name a few.
Kelly lives in central Texas with her husband, Gus, her chocolate lab, four cats, and endless wildlife creatures. When she's not writing, Kelly enjoys reading and spending time with her family.
To find out more about Kelly and her books, you can find her through her website.
www.kellyelliottauthor.com
Website | Facebook | Twitter | Instagram | GoodReads |