Today it is my pleasure to Welcome author
Timarie
to HJ!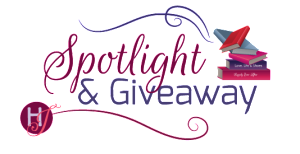 Hi Timarie and welcome to HJ! We're so excited to chat with you about your new release, Pledge of Allegiance!

Hello, Thank you for taking the time to get to know about me and my book, Pledge of Allegiance. I am so grateful and honored to have this opportunity to speak with Harlequin Junkie and introduce you all to book and series.

To start off, can you please tell us a little bit about this book?: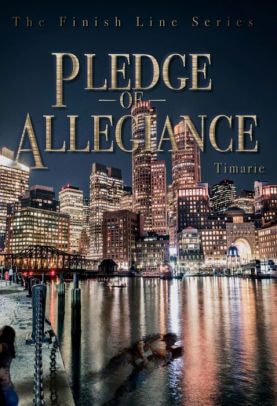 Pledge of Allegiance is a romantic thriller, where reality and fiction meet. It starts with our leading man, Michael Farino, saving the life of our female protagonist, Ireland "Ilee" Murphy at the Boston Marathon finish line the day of the 2013 terrorist attacks. After saving Ilee's life, they share this bond that evolves quickly, only to be strained when the two discover they are the children of the Boston Italian mafia Don and the South Boston Irish mob boss, respectively. With their families engaged in a decades old war for city control, Michael and Ilee will be forced to pledge their allegiances to either their families or each other. It isn't that simple, however. An intense connection, white hot sexual chemistry, deep respect for one another and a shared secret from their past make their situation all the more complicated. Massive twists and turns, passion and betrayal, will leave you realizing what you thought was a predictable story is absolutely anything but.

Please share your favorite lines or quote(s) from this book:
There are so many favorite lines and quotes I love in this book, but a few stand out to me…
"It can't work between us, Michael." I whisper in her ear, "Like hell it can't. We can do anything together. I'm not letting you go that easily, Ilee. – This is part of a conversation when they realize who their families are.

"Ilee, I'm the one not worthy of you. You have carried the weight of the world on your shoulders for so long and built up these walls to keep everyone out. Slowly, you're starting to let me in and I understand how significant that is. I want to be the one you trust, the one you confide in and the one you want by your side." – This is Michael trying to get through to Ilee about what he wants from her.

"I as start my ride home, tears stream from my eyes. I've betrayed someone I'm supposed to love. I never expected it to hurt this much. I pride myself on being able to numb my emotions, but for the first time in seven years, I am unable to do that. " This is Ilee's internal struggle

"Is there room for me in that future, Ilee?" I smile at him, "Michael, you are my future."
What inspired this book?
As a born and raised Bostonian, I was greatly inspired by the events of the Boston Marathon bombings. I was in Boston that day, although a quarter of a mile from the explosions. The tragedy of that day will forever be burned into my memory, but the resilience and strength of that day and the four days after showed the world why Boston is so special. One the one year anniversary of the terrorist attacks, the local news followed up with some of the victims. One woman who was a victim of the attack was actually engaged to the first responder that saved her life. That story stuck with me. I coupled that with the notorious Italian, Irish organized crime wars that so many movies have been based off of, like The Departed and Black Mass. I also wanted to create an experience for the reader. I cannot stand reading a book and a couple chapters in I already have it figured out. I made sure that every time the reader things they have it figured out, their theory is flipped. It keeps the story exciting.
How did you 'get to know' your main characters? Did they ever surprise you?
Since this book is written from both Michael and Ilee's perspectives, it was so much fun to watch these two characters maintain their individuality, while exploring the risks and rewards of becoming a couple. Michael goes on a journey of self discovery because he had his whole life mapped out for him, and meeting Ilee made him re-evaluate and question everything. Ilee constantly surprised me because she is such a mystery in so many ways. She is complex and strong and represents the badass in all of us. We watch her struggle to soften and be more vulnerable. Whether or not she ever achieved it was a thrilling journey for me to write.
What was your favorite scene to write?
I loved writing the entire book, but the last 8 chapters were by far and away my favorite to write. They were also the most challenging. I cried tears of sadness, I cried tears of joy, I laughed and even gasped. I think its funny that I have those reactions even though I am the one creating those moments. I cannot give too much away, but in these last 8 chapters everything comes to a crescendo between the two crime families. Michael and Ilee's relationship isn't the only thing in the balance, but also their lives. These chapters are full of life altering decisions, passion driven love, hatred and so many secrets are exposed that effect everyone, none more so than Michael and Ilee. I absolutely love these chapters.
What was the most difficult scene to write?
The most difficult scene for me personally was the first scene, at the bombing. Since this is a real life event, where people lost their lives and over 260 people were gravely injured, I wanted to treat it with as much respect and authenticity as I could. My story is fiction, but for hundreds of people that day was nightmarish reality. At the same time I needed to set the tone for Michael and Ilee's relationship. That even under the most horrific circumstances these two could only rely on each other. In Ilee's case physically and in Michael's case emotionally. Achieving that or reverence and intensity was challenging.
Would you say this book showcases your writing style or is it a departure for you?
This is the first book I ever wrote and since this book I have written five others, two of which are part of The Finish Line Series, which Pledge of Allegiance is book 1. My writing style in this book has been my signature writing style. Even down to the shared character perspective writing prose.
What do you want people to take away from reading this book?
I want people to fall in love with these extremely relatable characters, who are in very extraordinary circumstances. This story is meant to be a journey and it is my hope that the readers feel they are part of this story right along side the characters. With all the twists and turns and reveals I never want my reader to feel bored. It's an exciting, sexy, complicated romantic thriller and I'd love for readers to feel like they can't put it down. It would be great if the readers also fell in love with the city of Boston as well, since it is a supporting character in every book I write.
What are you currently working on? What other releases do you have planned?
Book 2 of The Finish Line Series, For Which It Stands, is completed and will hopefully be release in summer 2021. Book three is nearly completed, but I really want my readers to have a voice in this book, so I have held off completing it so that I can take their feedback into account. I am also going to have some contests where readers can earn a chance to be a supporting character in book 3. I want my readers to feel they are a part of this series, not just spectators. I also have three separate books completed, one of which I plan on releasing in late 2021. All of my books are romance books, but some are rom-com, others are romantic thrillers and then just some straight romance.
Thanks for blogging at HJ!
Giveaway:

I would like to give away 5 copies of the ebook Pledge of Allegiance by Timarie
To enter Giveaway: Please complete the Rafflecopter form and Post a comment to this Q:

My question for my fellow avid readers is when reading a romantic thriller what are the most important things you look for? Do you like the character development, storyline intrigue, all of the above or something else?
Excerpt from Pledge of Allegiance:
After what feels like an eternity, the mystery man looks up at me. His deep blue eyes pin me to the bed. He freezes when he sees me staring back. This is really awkward, partly because I have no clue who this person is and also because I find him unbelievably attractive.
I guess I'll make the first move here. "Hi" is all I can manage in a shy voice.
He leans over and starts talking quietly. "Hi, how are you feeling? Do you remember me?" I swallow and with an ounce of embarrassment I say, "I'm sorry, I don't."
He smiles and runs his thumb gently down my cheek. His touch, wow! It feels like he is leaving a trail of tingles that follow his thumb. Who the hell is this person? That is a rather intimate gesture. Should I be worried?
"I'm Michael. I'm the one who helped you get to the hospital. I waited for you to get out of surgery yesterday and came up to see you when you left recovery, but you were still out of it."
That's right: I vaguely remember a man helping me.
"I can never thank you enough for what you did for me. Without you I probably would have died on the sidewalk. Thank you isn't enough, but it's all I can say right now."
He gives me a shy smile and is quiet for a moment. Then he speaks.
"You really don't need to thank me. I'm just so relieved that you're going to be OK. The doctors said you are going to need a lot of follow-up, but you'll be able to walk and make a full recovery."
I suddenly feel a little annoyed that this guy knows more about my condition than I do.
"You spoke to the doctor?" I try to keep the edge out of my tone.
"Yeah, I was waiting here after the EMTs brought you in and they mistook me for your boyfriend. After you came out of surgery, Dr. Wong came out and told me you had to have a blood transfusion and they repaired muscle damage in your leg. He said you were lucky the damage was in one spot so he didn't need to amputate."
Amputate? What the fuck! No one mentioned amputation! Tears start streaming down my face. God, what is with me? I haven't cried this much since I was 17. Now those memories make me cry more.
"Hey, it's alright. I'm sorry. I didn't mean to upset you. Everything is going to be fine." He stands and leans down to cradle my head against his hard chest and kisses the top of my head. In a moment of weakness, I grab hold of his strong arms and bury my head in his chest. I take in his incredible scent and just cry as he comforts me. For the first time since I woke up last night, I feel safe. Too safe. I feel him kiss the top of my head again and hold me tighter and I am scared to realize I really like being in this stranger's arms.
I pull away and he releases me. "I'm sorry. Thank you. I'm usually not an overly emotional person. I just can't make sense of any of this." I don't tell him the "this" I am referring to isn't the accident, but rather my feelings toward this virtual stranger who saved my life.
Excerpt. © Reprinted by permission. All rights reserved.


Book Info:
April 15, 2013, Patriots Day. The city of Boston, and all of the nation, was rocked by a terrorist attack at the historical Boston Marathon finish line. Countless people are affected by this tragedy, including Michael Farino and Ireland "Ilee" Murphy. Neither one of them could have predicted that the act of saving Ilee's life would lead Michael on a journey of personal discovery, while a decades old war between their rival Boston crime families threatens their happiness and their lives. Michael and Ilee will have to pledge their allegiances to either their families or each other, but it is not that simple. Passion, secrets, betrayal and a very complicated past are working against Michael and Ilee. Nothing is ever as it seems… Nothing!
Meet the Author:
Timarie was born in raised in East Boston, Massachusetts. To this very day, Timarie still only live a few miles outside of downtown Boston. Since her early teens, Timarie has been a singer/song writer. After university, she continued to work in music, while simultaneously developing her business acumen in the private sector. It wasn't until shortly after the terrorist attacks at the Boston Marathon finish line, that Timarie's creative vision for this literary series came into focus.
Timarie continues to work in music, as well as being an active writer. In addition to the books in The Finish Line Series, Timarie has also authored three other books awaiting publication at the time of this printing. It is her hope to show the world that Boston is not just the birthplace of America, but also one of the most diverse, intriguing and culturally rich places in the country. As she always says, "Boston is always a supporting character in all of my books."
Nothing is more important to Timarie than her family and friends, which includes her beloved Maine Coon, Princess. Timarie is also a fierce advocate for racial, gender and LGBTQ+ equality. She promotes independent thinking and social positivity.
Website | Facebook | Twitter | Instagram | GoodReads |