Today it is my pleasure to Welcome author
Annie West
to HJ!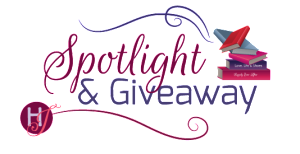 Hi Annie and welcome to HJ! We're so excited to chat with you about your new release, Pregnant with His Majesty's Heir!

Hellooo! It's brilliant to be here again, and talking about a new book. What would be more fun?
To start off, can you please tell us a little bit about this book?:
Here's the summary I sent to my editor as I was writing: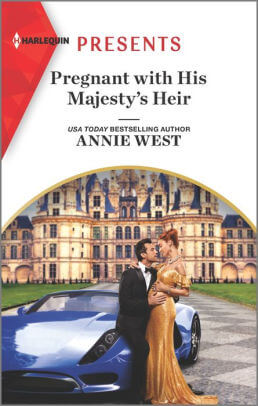 His Majesty's Pregnant Cinderella! Two lost souls find solace together but their passionate night has consequences. Now newly crowned King Lucien, on the verge of a royal marriage, discovers the stranger he can't forget carries his heir. They've sparked a worldwide scandal. Can they find love in the spotlight's glare?
Think passion, high-stakes emotion and two people who face down their doubts and fears to do the best for their unborn child, in the face of public speculation and considerable pressure. I loved this pair. The attraction between them was instant and all-consuming but their paths lay in different directions. By the time they meet again, with a pregnancy between them, it seems the odds of them finding a happy ever after is slim. But they don't give up. I loved that!

What inspired this book?
So many things!
Especially some trips to the Alps. So when you read about the lovely, picturesque kingdom where Lucien lives, know that it's inspired by a number of real places.
The castle where he lives is based on Burg Eltz – seriously, look it up, it's wonderful – https://burg-eltz.de/en/ and his palace in the city was inspired by a number of stunning places. The one they've used on the North American cover is Chateau Chambord and it works for me!
I was also inspired by the idea of a hero who reluctantly stepped into someone else's shoes, and how tough that would be. Marry that with a Cinderella theme and, well, magic began to spark!
How did you 'get to know' your main characters? Did they ever surprise you?
I had a fair idea who they were before I began writing, but, as ever, I only really got to know them fully as they appeared on the pages, reacting to each other and the circumstances they found themselves in. I discovered Aurélie was an intriguing mix of vulnerability and feistiness while Lucien battled the to combine duty and his own desires. I liked that each had their own weaknesses and strengths and gradually learned how to deal with them.
What was your favorite scene to write?
One that made me grin was when Aurélie discovers the wild stories the press is printing about her and Lucien and decides that, instead of hiding out of sight, she'll brave the paparazzi and go out by herself. Lucien finds out and comes to meet her, then takes her to meet his formidable great aunt, the sort who can quell anyone with an icy stare. Aurélie needs all her courage and faces a few surprises, but I think it's a really heartwarming scene. I won't share it here as I don't want to give too many spoilers, but I hope if you read the story you'll enjoy it as much as I did.
What was the most difficult scene to write?
Surprisingly it was probably the opening, which was also one of my favourites. I had to show an instant, consuming attraction between a couple who usually don't act on the spur of the moment and who are both battling their own demons. I feared I might not get the balance right but feedback from readers seems to be that it works for them. Whew! I'm relieved. I loved it, but I want others to as well.
Here's a snippet:
'What are you doing?' Aurélie was on her feet.
He didn't look at her. He wore that closed expression she'd seen in the restaurant and out on the street.
'Thanks for your hospitality, Aurélie. I appreciate it. Now it's time I left.'
'You can't go.' Her voice rose. 'It's not safe to drive and you haven't got a place to stay.' Why hadn't she made that a priority?
He shrugged and reached for his pullover. 'I'll sleep in the car. I have to leave now.'
Aurélie stood in front of him, forcing him to look at her. When he did, the impact of that glittering stare almost rocked her back on her feet. Yet it was nothing to the urgent emotions within.
'Why?'
He paused, hands fisting in the dark wool, his bare chest rising sharply on a ragged breath.
'Because I want you, Aurélie.'
He dragged in another breath that sawed loud in the silence while his words demolished something inside her.
'I've wanted you from the first moment you smiled and led me to my table. I watched you walk in front of me, your scent fresh as spring, the sway of your hips, the perfect curves of your backside…even the damned swing of your ponytail beckoned me.' His voice ground low, hitting a husky note that dragged through her like fingers raking velvet.
Would you say this book showcases your writing style or is it a departure for you?
This book is smack, bang in the middle of Annie West territory. It features strong yet vulnerable characters. Star-crossed lovers who seemingly have the fates against them getting together. There's a Cinderella element in the book and my poor heroine battles as a fish out of water, trying to cope in a world very different to her own. But she doesn't let that deter her. She rises to the occasion, as does her hero, who, after letting duty rule his life, decides he'll do whatever it takes for the woman he loves. It's passionate, very, very emotional and sexy, all things I think characterise my books. The setting is rich too, perfect escape territory to a wonderful kingdom nestled in the European Alps.
What do you want people to take away from reading this book?
As ever, a big, satisfied smile. I'd love to think readers will remember this story, this couple, and the world of their story and that they bring joy even after after the book is finished.
What are you currently working on? What other releases do you have planned?
My next release (Aug/Sept) is 'A Consequence Made in Greece' which has a definite touch of enemies to lovers and includes a scandalous proposal. My heroine is determined to take the arrogant (but adorable) hero down a peg or two and she succeeds, but with unexpected consequences.
After that is a bodyguard story set in Australia that I've been having lots of fun with.
To keep up to date with my books, feel free to sign up to my newsletter via my website at annie-west.com so you don't miss a story, or a giveaway. I don't spam and I don't share email addresses.
Thanks for blogging at HJ!
Giveaway:

A lucky winner will receive TWO SIGNED Annie West paperbacks. Open internationally.
To enter Giveaway: Please complete the Rafflecopter form and Post a comment to this Q:

I have several places where I love to relax and read, and it depends on the time of day and the weather. What's your favourite place for reading?
Excerpt from Pregnant with His Majesty's Heir:
Poor Lucien doesn't seem friendly in this snippet, but he's in the middle of rehearsing his wedding (to a woman he doesn't love but is expected to marry), when the woman he's been pining for arrives out of the blue! To say he's thrown is an understatment:
Aurélie felt sick.
A different sort of sickness to the nausea she'd felt in the gilded palace. The royal secretary had offered her coffee and her stomach had rebelled at the smell. She'd only just made it to the bathroom in time, chalking the experience up to her first ever bout of morning sickness.
What a time to begin!
The. Worst. Possible. Time.
She'd felt shuddery and weak, and worried that he'd guessed the reason for her illness.
She gnawed her lip and paced the small room.
What she felt now wasn't morning sickness, this was distress.
Because she'd seen Lucien with his bride-to-be. Rehearsing their wedding.
The first time she'd peeped out the door she'd seen the pair of them hand in hand before the altar. Lucien handsome in a dark suit and his fiancée stunningly beautiful with her poise, her gold hair and couture clothes.
Aurélie's palm slipped across her flat abdomen as if in reassurance that everything was okay.
But nothing was okay. Everything was topsy turvy.
It had taken such courage to come here, seeking out Lucien. She hadn't expected to barge in on his wedding rehearsal!
Gingerly she sank onto a hard-backed chair as her knees began to wobble.
The last weeks had been one shock after another. She'd told herself everything would be okay. Billions of women faced pregnancy at some point.
But many of those had a supportive partner or family.
Aurélie had neither.
More, she was finally on the verge of achieving her dream of attending university. A goal fostered all those years ago by her mother who'd encouraged her to dream big. Now that looked like being put on hold, again. How could she move to the city, support herself and study full-time? Once the baby arrived…
The door swung open and there he was.
Lucien. Her one-night lover.
He looked different. Had he lost weight? Maybe it was seeing him in the impeccably tailored suit, complete with mirror gloss shoes and a perfectly knotted crimson tie. His hair, which had been just a little over-long before — tempting her to run her fingers through it — was impeccably styled.
He looked like what he was. No longer her sexy stranger but the King of Vallort.
That had been another shock. She'd set about searching online for him, expecting it would be like looking for a needle in a haystack. Instead she'd had immediate success.
If you called it a success to discover the man you'd slept with was a king.
And that he was about to marry another woman.
Aurélie got to her feet. 'Your Majesty.'
Something passed across his face. A ripple of emotion gone so quickly she couldn't identify it.
'It is you.' He didn't approach, but stood inside the door.
That was the instant Aurélie realised part of her, the tiny part that had once listened to fairy tales at her mother's knee, had imagined him striding across the small room and sweeping her into his arms.
Not that she expected a happy ever after. She was no Cinderella.
But they'd shared so much that night. Comfort freely given and joyfully received. The experience had been a shining beacon in a drab world of disappointment and dull, grey mundanity.
Now she realised the glow she felt whenever she recalled that night was one-sided. Judging by his grim mouth and furrowed brow, Lucien didn't share her fond memories. His jawline was sharply defined and his eyes…she couldn't remember his eyes looking so cold. Even when she'd found him half-frozen on the street. Then he'd looked blank and bewildered. Now he simply looked hard.
'Why are you here, Aurélie? What do you want?'
And hello to you too!
Okay, so a warm welcome wasn't on the cards. But did he need to sound so brusque?
Disappointment merged with outrage. Clearly her memories of their night together were rose-tinted. This was the real Lucien. The one she remembered was a mirage.
'I came to see you.' She found her hands twisting together in front of her and put them behind her back so he couldn't see them. 'We need to talk.'
'Are you all right? Felix thought you weren't well.'
Did that mean Lucien cared after all? Yet she didn't feel that warmth of connection that had made that night so amazing.
Her breath eased out in a disappointed sigh.
'I'm fine.' Except that her life wasn't her own any more. Nor was her body. As for her long-delayed plans, they were dying before her eyes.
I'm scared.
I'm totally out of my depth.
But looking up into that stern face, Aurélie would never admit that. Not to this man who was more a stranger than the Lucien she'd known in Annecy.
'Then why are you here? And now of all times?' That's when she heard it, a trace of anger.
She lifted her chin, refusing to let his temper daunt her. Her father and step-mother had treated her like a slave, hurling abuse if she didn't anticipate their needs. She would not be bullied by this man too.
'I didn't plan to arrive when you were…' Her throat constricted and she waved a hand in the direction of the aisle where he'd walked with his oh-so-suitable fiancée. 'Rehearsing for your wedding.'
One dark eyebrow arched and she was treated to a stare as supercilious as any she'd ever seen.
It was on the tip of her tongue to tell him she wasn't awed by royalty. France was a staunch republic and had guillotined one king.
'No?' The single syllable carried a weight of distrust.
'No!' She took a slow breath and sought calm. 'Can we sit?' She looked around at the couple of hard wooden chairs.
'I prefer to stand. I don't have much time. I'm needed elsewhere.'
It was probably true. Yet it sounded like a personal insult. As if she were some footnote in his personal history that he'd rather forget.
Which meant she probably had her answer already. It had been pointless coming here. But she needed to be certain.
Aurélie drew a deep breath. Telling herself it didn't matter that this man was royal. That she wasn't daunted by his fancy clothes or the fact she looked washed out and travel weary in old jeans.
'I came all this way because something's happened.'
She faltered to a stop, horrified at how emotional she felt, sharing her news with an uncaring stranger. She swiped her tongue around her dry lips and forced herself to continue. 'I'm pregnant, Lucien. You're going to be a father.'
Excerpt. © Reprinted by permission. All rights reserved.


Book Info:
The father of her baby…
Is none other than the king!
After the death of his beloved uncle and cousin, reluctant royal Lucien is seeking escape. Which he finds with an irresistible waitress who stokes an uncontrollable fire within him…
Her one reckless night with an unforgettable stranger leaves Aurelie a mother-to-be. She's scandalized to discover her baby's father is the brand-new king of Vallort! And as much as ordinary Aurelie can barely imagine her place in this opulent kingdom, she has no choice. She must confess all to Lucien and await His Majesty's reaction…
Book Links: Amazon | B&N | iTunes | Kobo | Google |


Meet the Author:
USA Today Bestselling author Annie West loves writing passionate, intense love stories. She has devoted her life to an in depth study of tall, dark, charismatic heroes who cause the best kind of trouble in the lives of their heroines. Creating heroines who are a perfect match for those strong, stubborn men is one of her all time favorite things. As a sideline she's also researched dreamy locations for romance, from vibrant cities to desert encampments and fairytale castles. She lives on the east coast of Australia and her favorite things are books, good company, good food and travel.
Website | Facebook | Twitter | Instagram | GoodReads |