Today it is my pleasure to Welcome authors 
Robin Bielman & Samanthe Beck
to HJ!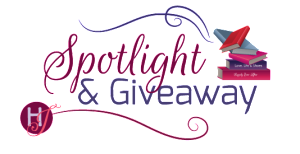 Hi Robin & Samanthe and welcome to HJ! We're so excited to chat with you about your new release, Promise Me!

Hi Sara, thanks for having us!

Please summarize the book for the readers here: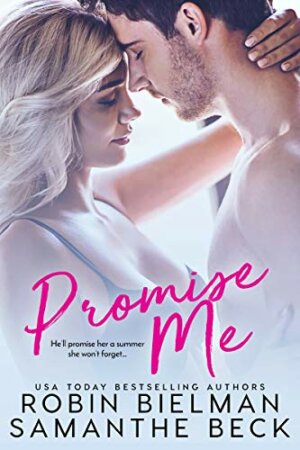 It's about two people NOT looking for love…who find it next door!

Please share your favorite line(s) or quote from this book:
We're awfully proud of this quote from Kendall: "Love's not a finite thing. I don't have to retrieve what I've given, or give back what I've taken, in order to move on. I just have to be ready to give again."
Please share a few Fun facts about this book…
We took a field trip to Hollywood to scope out locations for our characters to live, play, dine. It really brought them to life!
We based Vaughn on model Andrea Denver. Google him, ladies. You won't be sorry!
What first attracts your Hero to the Heroine and vice versa?
For Vaughn, Kendall is a mystery and a challenge. He's a guy accustomed to girls falling at his feet and when she doesn't, he's intrigued. For Kendall, he triggered her Captain Marvel instincts. She came to his rescue the night they met!
Did any scene have you blushing, crying or laughing while writing it? And Why?
We both got a laugh out of Kendall's tendency to be her own worst enemy at times, like this one…
Aaand…I'm alone with Vaughn. I reach under the chair for my cover-up and slip it over my head. "What did you want to talk about?"

His lips part slightly as his gaze rakes over my body. My cover up is completely see-through, and his blatant appreciation raises the temperature a thousand degrees. "Are you busy tomorrow night?"

"No."
"Great. Let's go to the club together."
Like a date? The suggestion/invitation—whatever it is—sends quivers up my arm and puts fireflies in my stomach. I discreetly suck in a breath.

I haven't felt this kind of thing since high school. My friends and I used to say the boys we crushed on in our small town didn't put butterflies in our stomachs; they put fireflies because our faces would glow when we thought about them. I look down at my lap before I embarrass myself by glowing. I can't seem to stop this attraction to him, and if I'm reading his body language right, he's attracted to me, too. I close my eyes for a second to focus on my pounding heart. My head can talk all it wants about accepting things that can't be changed, and moving forward, but the heart is a different organ. My heart doesn't care about logic. It's caged in a prison of its own making, stubbornly locked up. I can't figure out how to set it free. And until I do, I shouldn't be thinking about a date or a kiss with someone else.
This awareness between us may feel good, and deep down I may want to explore it more, but I can't. I'm not ready. I'm out of my depth.

"Or not," he says when I fail to give him an answer. "I just thought I'd be neighborly."

Oh. Disappointment floods me. My own fault for taking too long to answer him.
Readers should read this book….
YES! Because it's fun, sexy, emotional and a perfect beach read.
What are you currently working on? What other releases do you have in the works?
Robin has a full slate. She's kicking off a new contemporary romance series in May with HEARTTHROB!
Sam's working (slowly) on a new Brazen.

Thanks for blogging at HJ!
Giveaway:

$5.00 Amazon gift card.
To enter Giveaway: Please complete the Rafflecopter form and Post a comment to this Q:

If you could spend a summer in Los Angeles, what would you do?
Excerpt from Promise Me:
Thanks again for having us! Here's a PG-13 peek at Kendall and Vaughn:

"I planned to fuck you slowly," he whispers, his voice huskier than I've ever heard it. "I don't want to be too rough with you." His deep inhale tells me he's struggling to get a hold of himself. He smiles against my throat, and adds, "Not the first time."

I'm on board with multiples. He can captain me all night. I tighten my hold on him. His thrusts turn more rhythmic, no less enthusiastic, but measured…strategic. And, yep, it's an excellent strategy. I love having him inside me. Before I can question the verb I just chose, he moves his hands to my ass next, so I'm seated in his palms, and tips my hips a little. I moan out loud. His cock feels even longer, and thicker, and strokes an entirely new spot. A rush of warm tingles descends on me, and I realize everything I felt before was just a ghost of what's coming. And I want it. Desperately. I grind against him and pant-gasp-sob through a second orgasm I swear he wrings right out of my soul.

"Fuck," Vaughn mutters. His body goes rigid, he pumps into me one more time, and then my name falls from his lips—breaking a little between the syllables—like he's completely lost in me.

I've never liked my name so much as in that moment.

He stays seated deep inside as we slide down from our high. I press my lips to his collarbone, luxuriating in the salty taste of his skin. I may have just given him a piece of me, but he's given me something in return: freedom.
Plus, two amazing orgasms I'll never forget.

He lifts his head and touches his nose to mine. "You okay?"

"Mmm-hmm. You?"

"More than okay." His grin is positively deadly. It should be illegal for someone to have a smile like his.
Fireflies do a break dance in my stomach; a warm flush spreads over my skin even though I try not to read too much into those words. He can't possibly mean I rocked his world like he just rocked mine.

He tucks a strand of hair behind my ear. "I have to warn you, I could get addicted to your pussy. Touching it. Kissing it. Fucking it." His lips find a vulnerable spot by the corner of my mouth. "How much touching, kissing, and fucking do you think it can take?"

Oh my God, his words alone are going to make me come. I open my mouth to say something equally sexy, like, I can take as much touching, kissing, and fucking as he can dole out, and then…
His stomach growls. "Ignore that," he says between kisses to my neck. "I have more important appetites to satisfy."

"Hey now." I tip my head to give his lips free range. "Did you or did you not invite me over for dinner and sex?"

"You're right. I did. Can you eat while I touch, kiss, and fuck you?"

"I don't know…" I trail off when his mouth roams into a ticklish zone. "It might present a choking hazard."

"Fair point." He straightens and gives me a raised eyebrow and a smile made for temptation. "Sure you want dinner now?" As he asks, he moves inside me once—as if he really is addicted and hates to abandon his new favorite thing—but before he can do anything more, his stomach rumbles again. Loud.

We both laugh, then I say firmly, "Dinner. Afterward we'll see about more touching, kissing, and fucking."

"Promise?"
Excerpt. © Reprinted by permission. All rights reserved.


Book Info:
Instead of soaking up the SoCal sunshine while house-sitting for my aunt, I'm dealing with a Pomeranian who thinks she's a pit bull, two half sisters who would happily prune me off the family tree, and him. Vaughn Shaughnessy. Hot model about to go nuclear, dangerously sexy flirt whose perceptive green eyes promise he's more than just a pretty face. He's the kind of walking, talking temptation I should avoid, but that's impossible because he also happens to be my extremely lickable—I mean likable—neighbor.
He's turning me into a hot mess.
Thing is, I can't handle more messes in my life. I'm still trying to come to terms with the monumental ones in my past, and getting involved with Vaughn—even for temporary summer fun—is guaranteed to get messy. I don't dare risk it, but I'm not sure I can resist…
Book Links: Amazon | B&N | iTunes | kobo |


Meet the Author:
Robin Bielman is the USA Today bestselling author of over fifteen novels. When not attached to her laptop, she loves to read, go to the beach, frequent coffee shops (and by frequent she means daily but she's trying to break the habit), and spend time with her high school sweetheart husband and two sons.
Her fondness for swoon-worthy heroes who flirt and stumble upon the girl they can't live without jumpstarts most of her story ideas. She writes with a steady stream of caffeine nearby (see above) and the best dog on the planet, Harry, by her side. She also dreams of traveling to faraway places and loves to connect with readers. Keep in touch on social! xoxo
Wine lover, sleep fanatic, and USA Today Bestselling Author of sexy contemporary romance novels, Samanthe Beck lives in Malibu, California, with her long-suffering but extremely adorable husband and their turbo-son. Throw in a furry ninja named Kitty and Bebe the trash talking Chihuahua and you get the whole, chaotic picture.
When not dreaming up fun, fan-your-cheeks sexy ways to get her characters to happily-ever-after, she searches for the perfect cabernet to pair with Ambien.
Website | Facebook | Twitter | Instagram | GoodReads |