Today it is my pleasure to Welcome author
Kennedy Fox
to HJ!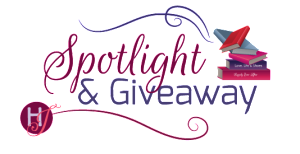 Hi Kennedy and welcome to HJ! We're so excited to chat with you about your new release, Baby Mine!
To start off, can you please tell us a little bit about this book?: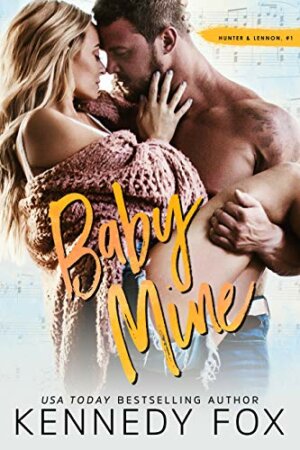 BABY MINE is an angsty, emotional, slow-burn romance wrapped up in a heartbreakingly delicious love story. Hunter is secretly in love with Lennon and has been since the moment they met. Unfortunately for him, his best friend fell for her too, the same night. Now she's moved in and they're roommates. Hunter's unable to forget about her and is forced to see her every day. He tries to get under her skin and p use her away with hopes to torture her as much as she does him. After his best friend dies in a motorcycle accident, they are forced to heal together. It's an enemies-to-friends-to-lovers forbidden roommate romance!

Please share your favorite lines or quote(s) from this book:
• I know she could never be mine, never more than a friend, only friends. It's all we can ever be.
• Lennon is the epitome of the girl who got away.
• Something's obviously broken inside me because no matter what I do, those feelings for her don't go away.
• I don't want to have these feelings for her. Hell, I'd do anything not to have them.
• Call it instinct or maybe fate—I don't know what it was—but I felt it right down to my bones that Lennon Corrigan was meant to come into my life.
What inspired this book?
Music is a huge underlying theme in each duet in the series. But with this book, we knew that we wanted to write something that could be considered a "slow burn". We wanted to bring the reader on an emotional roller coaster.
How did you 'get to know' your main characters? Did they ever surprise you?
I think just writing them. This book, we finished ahead of deadline and ended up going back and doing major rewrites on the first 9 chapters, because at that point, we knew our characters better. I think with new worlds, it just takes writing to really understand the characters struggles and strengths. I think they surprised us at every page and continue to do so in Baby Yours.
What was your favorite scene to write?
The prologue of Baby Mine is one of my favorites, but actually Brooke wrote it. I feel as if it really sets the entire storyline and gives people a deeper delve into what Hunter felt the night he met Lennon. It's a memory he recalls throughout everything, a moment he couldn't forget, and it's powerful. Love it so much!
What was the most difficult scene to write?
*If you like to go into a book blind, do not continue reading!*
Two of the most difficult scenes to write were the accident and funeral scene. It was really emotional for us both and hit pretty close to home. There are only two scenes that have ever made me cry when writing, the funeral scene was the second one. Once you read it, you'll completely understand!
Excerpt. © Reprinted by permission. All rights reserved.

Would you say this book showcases your writing style or is it a departure for you?
We spent a lot of time writing and rewriting scenes to make sure they portrayed what we wanted to come across. This book was read through from beginning to end more times than any other book we've written. I think it's the best one we have written as Kennedy Fox.
What are you currently working on? What other releases do you have planned?
We're currently working on Baby Yours, the final of Hunter and Lennon's story. This year, we have several duets releasing and can't wait for everyone to read them. We've got Baby Mine & Baby Yours, Truly Mine & Truly Yours, and Always Mine & Always Yours which will all be released in 2019!
Thanks for blogging at HJ!
Giveaway:

Signed Paperback copy of BABY MINE (Hunter & Lennon duet #1) by Kennedy Fox
To enter Giveaway: Please complete the Rafflecopter form and  

Leave a comment with your thoughts on the book…
Book Info:
I saw her first.
Blonde. Gorgeous. Feisty.
I was smitten.
But it didn't matter because she chose him and he was my best friend and roommate. I'd never be able to compete with that, so I pushed her away instead. It was easy when she lived hours away, and I didn't have to see her every day, but then she moved in with us.
Now, I'm screwed.
To her singing in the shower every morning, dancing in the kitchen while she makes coffee, and doing yoga in our living room, I can't stop thinking about her in all the wrong ways. She's not mine and never will be, but that doesn't stop me from wanting to push her against a wall and claim her mouth.
She's constantly on me for making messes, bringing chicks home every weekend, and being a smartass when their PDA gets on my nerves. Considering neither of them know how I feel, it's not fair for the way I act toward them. I should move out so I can get over her for good; however, the selfish part of me can't let go.
But then the unthinkable happens…
When my best friend dies in a motorcycle accident, the two of us are left to grieve our loss together. Instead of pushing her away, I pull her closer.
Just as we come to terms with our new reality, she finds out she's pregnant with his baby.
And I'm left to make the hardest decision of my life…
Amazon US | Amazon International | Apple Books  | Kobo | B&N

Meet the Author: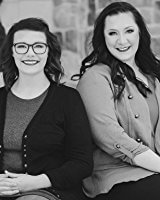 Brooke Cumberland & Lyra Parish are a duo of romance authors who teamed up to write under the USA Today Bestselling pseudonym, Kennedy Fox. They share a love of You've Got Mail and The Holiday. When they aren't bonding over romantic comedies, they like to brainstorm new book ideas. One day, they decided to collaborate and have some fun creating new characters that'll make you blush and your heart melt. If you enjoy romance stories with sexy alpha males and smart, independent women, then a Kennedy Fox book is for you!
Keep up with all their social media platforms for updates & info!
kennedyfoxbooks.com
Instagram.com/kennedyfoxbooks
Twitter @kennedyfoxbooks
Facebook.com/kennedyfoxbooks
Newsletter: kennedyfoxbooks.com/newsletter