Today it is my pleasure to Welcome author
Joanne Rock
to HJ!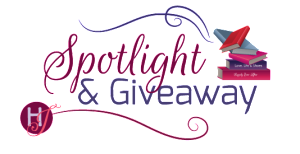 Hi Joanne and welcome to HJ! We're so excited to chat with you about your new release, Rancher in Her Bed!

Thank you! I'm so glad to be back with a June release. It's always fun to have a book out for beach reading!

Please summarize the book for the readers here: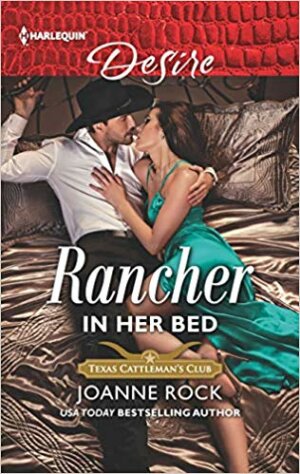 A fiery cowgirl tangles with her rancher boss, and sparks fly! This one is a Texas Cattleman's Club story, and the character of a Cinderella cowgirl really appealed to me.

Please share the opening lines of this book:
Frankie Walsh understood that her generation had killed romance.
Sure, some people said that dating apps were responsible. And it was true the swipe-left mentality definitely smothered every last hope of spontaneity and excitement. But whether the blame rested with millennials or apps or the parenting that had let a crop of kids grow up thinking they were the center of the universe, Frankie agreed with the consensus among her girlfriends that romance was a thing of the past.
Please share a few Fun facts about this book…
The heroine enters a small town rodeo for the sake of the prize money she desperately needs
The hero's sister, Anabel, owns a fairy godmother business
I loved working with the other Desire authors in this continuity, including Reese Ryan and Catherine Mann
Please tell us a little about the characters in your book. As you wrote your protagonist was there anything about them that surprised you?
The hero, Xander, has a dark past that haunts him. Unwrapping the layers of those hurts is always interesting from a writerly standpoint. The heroine's past is darker than she realizes, and she gets a big surprise about her past that I can't share without spoilers! But that was fun to develop. She is also trying to raise funds for veterinary school, which was a different goal for a character, but worked well with her love of animals and involvement on the ranch.
If your book was optioned for a movie, what scene would you use for the audition of the main characters and why?
"Frankie."
A man's voice cut clean through her tumultuous thoughts. Her head snapped up to see her Xander Currin striding toward her.
Purposefully.
A thrill shot through her at the sight of him in his in dark jeans and a fitted black button down. His Stetson was the same one he usually wore, but his boots were an upgrade from the ones he wore for work. His blue eyes zeroed in on her face, stirring more butterflies.
"Yes?" Puzzled that he would seek her out, she listened hard to hear over her galloping heartbeat.
He didn't look pleased. He couldn't possibly still be mad about taking Carmen out the other day?
"I just saw Reggie." Her boss stopped a few feet away from her, closer than he'd ever stood to her before. "He told me you're entering the saddle bronc event."
"That's right." Relief seeped through the awareness of him. He wasn't here to give her a hard time about riding Carmen. "There's a ladies' competition tonight."
"Do you have any idea how dangerous rough stock events can be?" His voice was all sharp edges and accusation, just like the last time they'd spoken.
Defensiveness flared. How was it she could irritate this man just by existing?
"I work with horses and cattle every day, the same as you do. I suppose I know a thing or two about them." She folded her arms, refusing to let him intimidate her here. Off the Currin Ranch grounds.
She'd worked too hard in life to be steamrolled by people who thought they knew what was best for her.
"That doesn't mean you're ready to ride a surly, pissed off beast trained to buck." His jaw clenched. "Do you know how hard riders prepare for this event?"
A burst of applause broke out at a nearby midway game while she reeled from Xander's sexist audacity.
"Did you give Reggie the same speech you're giving me?" She felt a flash of impatience that bordered on anger. "Or Wyatt, the greenest of your employees entering a competition tonight?"
Xander's lips flattened into a thin line. "No. But–."
"Then don't you think you're being chauvinist to call me out for doing an event that I have spent time preparing for and that I'm actually good at?"
His expression shifted slightly, some of the tension around his eyes easing a fraction. He seemed to force in a deep breath before responding.
"You have a reputation as a very hard worker around the ranch, but if you've been training for this, it's the first I've heard," he acknowledged, dialing back the confrontational tone.
Taking a bit of the wind from her sails along with it.
"Well, I don't have much spare time to train given my schedule." Some days she ached so much from the physical grind of the labor she did, she could barely force her arms to shovel food in her mouth before showering and heading to bed. "I take as many hours as I can to make ends meet."
She lifted her chin, daring him to find fault in that. There was no shame in hard work.
The country band playing nearby launched into a crowd-pleasing favorite, eliciting whistles and shouts from the dancers on the other side of the Ferris Wheel. Neon lights blinked in varying shades as the spokes of the ride spun past them.
"I don't want you in that arena tonight," Xander informed her, blue eyes utterly serious.
She reminded herself she worked for him. That she didn't want to land on the wrong side of the powerful Currin family. But damn it, who did he think he was to call the shots for her tonight?
"That's too bad," she found herself saying anyhow, "because I'm not on the clock now, which means you can't order me around."
Xander glanced away from her and then back again. More gently, he asked, "Can you tell me why it's so important to you to enter an event so fundamentally dangerous?"
Something in his voice compelled her. So she decided to be honest.
"I'm working hard all the time trying to earn enough money to put myself through veterinarian school, and I don't get many breaks." She forced herself to unclasp her folded arms. To stand up straighter and own her thoughts and feelings. "And when I heard about the Texas Cattleman's Club Flood Relief Gala, I thought that was the kind of break I'd love—something fun and different that would let me have a glimpse of the life I'm working toward. A chance to see the reward with my own eyes to keep me on the path. You know?"
Xander cocked his head like he didn't quite understand.
"You want to go to the Flood Relief Gala," he said slowly.
"I do. It's healthy to give yourself some tangible rewards in the process of working toward a big goal," she explained, sharing an insight gleaned from a college counselor who'd helped her figure out how to start on a path toward achieving her big dreams. "And the prize money tonight will give me enough to afford a ticket to the gala."
The loudspeaker blared a call for the competitors in her event. Nerves fluttered in her stomach.
Because of the upcoming ride or the man?
"I've got to go." She took a step forward, but he stepped in front of her.
"You can't enter, Frankie. I mean it."
How had she missed all the signs that her boss was this bull-headed? "You can't fire me for being in the rodeo when you've got five other employees entering."
Eyes on the arena, she didn't want to lose her spot. She started forward again.
"Then, I'll make you a deal," Xander offered, his voice deep. "If you don't set foot in that arena tonight, I'll take you to the gala as my guest."
What do you want people to take away from reading this book?
Eagerness to read the next Texas Cattleman's Club: Houston story! There is a lot going on in this continuity. But I'm always glad for readers to simply enjoy the time they've spent in a world I've worked hard to build. Ideally, reading Rancher in Her Bed gives you the feeling of taking a fun (and sexy!) trip to Houston.
What are you currently working on? What other releases do you have planned?
I'm currently writing the fourth book in my upcoming Mesa Falls Ranch series for Harlequin Desire. Next up for me is GAME ON, the second of my Texas Playmakers baseball stories for Tule Publishing in August 2019. Then my Mesa Falls series begins with:
The Rebel, 11/19
The Rival 12/19
The Rule Breaker 2/20
The Heartbreaker 3/20

Thanks for blogging at HJ!
Giveaway:

I'm giving away two prizes! For US readers only, I have a prize pack with The Perfect Catch, cute socks, notecards, lip gloss and book swag. For all readers, including INTL readers, there is a digital download of my May 2019 release, The Perfect Catch.
To enter Giveaway: Please complete the Rafflecopter form and Post a comment to this Q:

Rancher In Her Bed has a pivotal scene under a small town Ferris Wheel! Which ride would you brave at your local county fair or rodeo?
Excerpt from Rancher in Her Bed:
…Soothing the spooked mare with a reassuring hold on the reins and a squeeze against her flanks, Frankie was about to turn tail and ride for the barn when she noticed Xander charging her way. Tall and muscular, he wore his jeans and fitted tee with the ease of any other ranch foreman, but as the heir to the Currin family fortune, there was something commanding about his presence. Right now, with his blue eyes fixed on the horse and his stubble-shadowed dark jaw flexing, he had an air of restrained danger. The allure of a man who could hold his own with a surly beast without breaking a sweat.
"Whoa. Easy, Carmen," he called to the anxious palomino, his stance the same one the ranch trainer used when breaking a new mount, positioned just outside the reach of her dancing forefeet. "Easy."
"She's okay," Frankie assured him, leaning back slightly in the saddle to cue the mare. "I've got her."
Her heart sped faster, more from her boss's sudden appearance at her side than the mild scare with Carmen. Frankie wouldn't have taken her if she'd felt the least bit uneasy with the spirited youngster. Besides, keeping her seat on Carmen was a cake walk compared to bronc riding, the rodeo event Frankie had recently taken up. She'd tried it on a dare from one of the other ranch hands and discovered she wasn't too bad at it. And considering how badly she could use the extra money, she couldn't deny the appeal of the cash prizes.
Xander peered up at her with narrowed eyes.
"I didn't think the trainer had cleared this one for work." Shifting closer, his gaze darted from the horse to her and back again. "Carmen hasn't been with us long."
Her boss reached to stroke the palomino's muzzle, his dark hair a stark contrast to the horse's golden coat and white mane. She was used to seeing him in his black Stetson around the ranch in his work as the foreman.
Much to his father's frustration.
Everyone involved with Currin Ranch knew that Ryder Currin wanted his only son in the family's oil business and not overseeing the ranching operation. But for the eleven months that Frankie had been on staff, Xander had been personally involved with everything from the herd to the haying, making sure the collective efforts ran smoothly. He was good at his job, but even she knew the foreman's role wasn't where the heir apparent belonged.
"I'm not using her for work today," she explained, forcing herself to relax, if only for Carmen's sake. She hadn't meant to rile the boss. "I rode her over to pick up the barn key because she seemed restless. I thought she could use an outing."
Why couldn't Xander's blue eyes be focused on her for positive reasons and not because he thought she'd screwed up? So many times, she'd hoped to snag his attention, and now, when she'd finally accomplished it, he seemed on edge. Irritated, even.
"Not cleared for work means no riding." His jaw flexed as he moved closer, stroking down Carmen's neck to her shoulder, quieting the animal. By now, his shoulder neared Frankie's calf, his body in tantalizing proximity. "A good ranch horse doesn't spook at engine noises. No sense putting her in a position to fail when she isn't ready yet."
Frankie bit down on the inside of her lip to keep from pointing out that an overrevved Italian luxury car wasn't the kind of "engine noise" horses heard in the normal course of ranch work. Neither was screechy bubble gum pop dialed up to full blast on a convertible stereo as his guest peeled out of the driveway.
Then again, she didn't think she could muster an impartial "yes sir" when he was dead wrong about Carmen. Carefully, she quit gnawing on the inside of her lip so she could speak.
"Then I guess I'd better get her back to the barn." Frankie managed a tight smile. "I'll let the trainer know Carmen needs to broaden her musical tolerance."
Xander's head snapped up to look at her, his dark brows angling down with his frown.
Had that slipped out?
Her fake smile froze in place.
In the silent moment that followed, she became aware of the soft buzz of electric hedge trimmers as a gardener worked nearby. The scent of cut grass hung in the Texas air growing more sweltering with each breath.
"What's your name again?" he asked, a warning note in his voice.
Was he going to write her up? He couldn't fire her for being a smart ass, could he? She really needed this job and the hundred hours of animal care hours that would help her get an interview for vet school. She might have been on staff for almost a year, but she'd only just started working more directly with the horses.
For the first six months she'd done only the worst of the grunt work, no doubt why the boss hadn't recalled her name.
"Frankie Walsh," she said quickly, kicking herself for spouting off and tugging her hat just a little lower on her forehead. Wishing she could hide. "Thanks for the key."
He gave her a nod but didn't step back, a barrier of impressive muscle and denim. "The rules are in place for a reason. Not just to keep Carmen safe, but the ranch staff as well."
That caught her off guard.
"Meaning me?" She shook her head, her ponytail swiping across her back as she thought about all the times she'd landed on her butt in local rodeo competitions. Bronc riding wasn't for the faint of heart. "No need to worry about my safety. I'm tougher than I look."
Turning to go, she hoped Xander would forget about the embarrassing encounter.
Her ego was the only thing bruised, after all. His safety concerns were misplaced. Clearly, he favored a softer kind of woman than Frankie would ever be, which was just as well since she should be concentrating on earning enough money to live her dreams instead of mooning over her off-limits boss. There was an open rodeo at a local county fair next weekend and she needed to be focused if she was going to enter the saddle bronc competition, a sport attracting more women in recent years. She could ride better than most of the other hands at Currin Ranch, and it wasn't like the small rodeo would attract many female competitors.
She hoped.
She had an outside chance of walking away with the prize—enough money to buy herself a coveted ticket to the Texas Cattleman's Club Flood Relief Gala. The swanky event would be a great place to see the other side of ranching world, and meet the wealthy ranch owners she hoped to one day serve with her veterinary practice.
Better to scuttle back to the barns and forget about Xander. Romance was dead anyhow, right?
Even so, she could almost feel the foreman's gaze following her as she rode away. And she'd be lying if she said it didn't give her a Texas-sized thrill.
Excerpt. © Reprinted by permission. All rights reserved.


Book Info:
"Just because we leave the party doesn't mean the night has to end."
Rancher Xander Currin won't commit to anyone after tragedy broke his heart. But when his feisty ranch hand Frankie Walsh puts herself at risk to secure her future, his protective instincts kick in. He offers her a ticket to the rich and connected at the Texas Cattleman's Club gala. But soon combustible desires consume them both…and someone's going to get burned.
Book Links: Amazon | B&N | iTunes | Kobo | Google |


Meet the Author: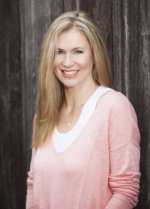 Joanne Rock is a USA Today bestselling author and four-time RITA finalist. She's written over eighty books in a wide range of romance subgenres, most recently focusing on sexy contemporaries and small-town family sagas. An optimist by nature and perpetual seeker of silver linings, Joanne finds romance fits her life outlook perfectly–love is worth fighting for. A frequent speaker at regional and national writing conferences she enjoys giving back to the writing community that nurtured and inspired her early career. She has a Masters degree in Literature from the University of Louisville but credits her fiction writing skills to her intensive study with friend and fellow author Catherine Mann. When she's not writing, Joanne enjoys travel to gather new ideas.
Website | Facebook | Twitter | Instagram | GoodReads |