Today it is my pleasure to Welcome author
Kelly Elliott
to HJ!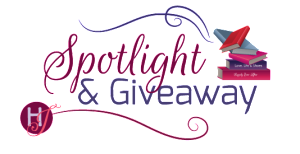 Hi Kelly and welcome to HJ! We're so excited to chat with you about your new release, Reckless Love!
Please summarize the book for the readers here: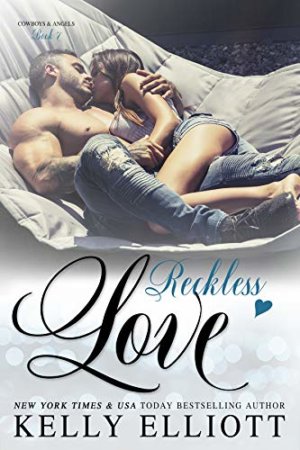 Reckless Love is a book about second chances. Not only with love, but trust and forgiveness. The journey that Trevor and Scarlett go on will have readers on an emotional roller-coaster with all the feels.

Please share the opening lines of this book:
"That is someone I'd like to tap."
I gazed past my best friend, James Larson, to Scarlett Littlefield.
"Scarlett?" Jim Montigo asked.
Please share a few Fun facts about this book…
It is the last book in the series.
The cover photo was almost used for another book.
It is my favorite book in the series.
Please tell us a little about the characters in your book. As you wrote your protagonist was there anything about them that surprised you?
I've had this story in my head for months. After writing book two in the Cowboys and Angels series I knew where Trevor and Scarlett's story was going to go. I knew readers were going to want to junk punch Trevor, and I purposely did that because I wanted him to win not only Scarlett back, but the reader as well.
If your book was optioned for a movie, what scene would you use for the audition of the main characters and why?
The scene where Scarlett is talking to Trevor for the first time about the baby. I think it would be an amazing scene to evoke their emotions. Here is just a small sneak peek.
"I'm not looking for anything from you, Trevor. I want you to be a part of this baby's life, but I'm not going to force you into anything."
A sharp pain hit me square in the chest, and for a moment it felt like I couldn't breathe.
"You honestly think I'd walk away from my own child?"
Her sad eyes lifted to meet mine. "You don't have a problem walking away from me."
A bout of nausea hit me. "I guess I deserved that."
Her brow lifted, something like resignation showing on her face.
What do you want people to take away from reading this book?
Trust and forgiveness our two of our greatest gifts we can give to someone. That when things go wrong, family and those you love will always be there to lift you up.
What are you currently working on? What other releases do you have planned?
I'm currently writing Adore Me, which is the third and final book in the Austin Singles series. It is due out at the end of May. Entice Me is my next release and is book two in the Austin Singles series. It releases on March 8, 2019.

Thanks for blogging at HJ!
Giveaway:

One Signed paperback copy of a Kelly Elliott book of the winner's choice!
To enter Giveaway: Please complete the Rafflecopter form and Post a comment to this Q:

If your old high school ex showed up on your doorstep and you were single, what would you do?
Excerpt from Reckless Love:
Scarlett wrapped her arms around her body and stared at me. My eyes scanned her, and I caught sight of a spot of yellow paint still in her hair. Walking up to her, I picked up the piece and smiled.
"You have paint in your hair."
The way she looked up warmly gave me hope that maybe she hadn't given up on me, but she surprised the hell out of me with her next set of words.
Scarlett shook her head. "I can't do this with you anymore. One minute you're hot, the next you're cold. I have to think about my baby."
"Our baby," I corrected.
Her eyes closed, and she whispered, "Our baby." Opening them, her eyes filled were full of sadness. "Since that first moment you asked me to dance with you when we were just kids, I've had feelings for you. I thought maybe you did too."
"I did. I do," I quickly added.
"You don't know what you want, Trevor. I can't do this with you. I refuse to be the type of woman who sits at home and wonders how many women you're flirting with, or how many more are on your mind."
I took a step back. "I'd never cheat on you. I mean, we were together Scarlett, but I never said we were exclusive. Still, I haven't been with anyone else in months."
"Have you tried? To be with another woman?"
Guilt ripped at me, my silence her answer.
"Right now, I need to focus on me and the baby."
"Where does that leave us?" I asked.
With a half shrug, she replied, "Two people who are going to have a baby."
Closing my eyes, I balled my fists and counted to ten before I looked at her.
"That's it? What are we, Scarlett? Friends? Lovers? Two people trying to figure this out and start over?"
"You've hurt me more than once, Trevor. I know you didn't promise me anything, but I felt something between us and I let myself fall in…"
Her voice trailed off.
"You let yourself fall in what?"
Tears pooled in her eyes. "It doesn't matter."
"The hell it doesn't. I fucked up, I get that. I was confused. Hell, I'm still confused. You're the only woman in my life who has ever made me want more and that scares me, Scarlett. I left the bar the other night to find you, to tell you I'm sorry I messed things up with us. To beg you to give me one more chance. I was scared of my feelings, and I finally admitted it to myself. That night I realized how much I cared for you, I was scared."
"Why?" she asked, her voice almost a plea.
"Why what?"
"Why does that scare you?"
"I don't know! Because if I give you my heart and you leave me, I honestly don't think I'll be able to survive. It would destroy me, Scarlett."
Excerpt. © Reprinted by permission. All rights reserved.


Book Info:
The first time I kissed Scarlet, I knew I was in trouble.
The night I slept with her, my life changed forever.
The day I found out I was going to be a father, I ran from her.
Now that I've been given a second chance I won't be so reckless.
Will my love be enough to prove to her that even in the darkest times I won't repeat the past?
Reckless Love is the final book in the Cowboys and Angels series
Book Links: Amazon | B&N | iTunes | Kobo |


Meet the Author: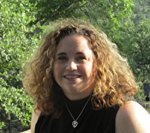 Kelly Elliott is a New York Times and USA Today bestselling contemporary romance author. Since finishing her bestselling Wanted series, Kelly continues to spread her wings while remaining true to her roots and giving readers stories rich with hot protective men, strong women and beautiful surroundings.
Her bestselling works include, Wanted, Broken, The Playbook, and Lost Love, to name a few.
Kelly has been passionate about writing since she was fifteen. After years of filling journals with stories, she finally followed her dream and published her first novel, Wanted, in November of 2012.
Kelly lives in central Texas with her husband, daughter, two pups, four cats, and endless wildlife creatures. When she's not writing, Kelly enjoys reading and spending time with her family.
To find out more about Kelly and her books, you can find her at any of the links below.
Website | Facebook | Twitter | Instagram | GoodReads |