Today it is my pleasure to Welcome author
Kelly Elliott
to HJ!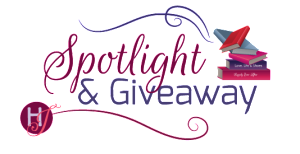 Hi Kelly and welcome to HJ! We're so excited to chat with you about your new release, Returning Home!

Hey Y'all!

Please summarize the book for the readers here: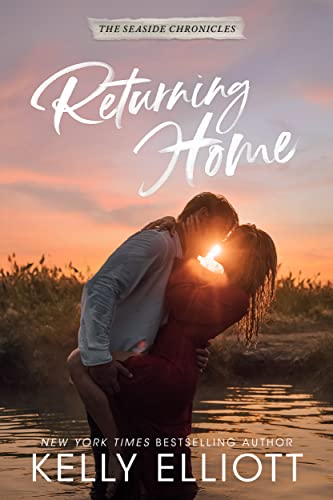 Returning Home is book one in my new series called The Seaside Chronicles. It is a second chance romance based in the small fictional town of Seaside. Throw in a bit of family saga, a gossip column and a few laughs here and there and you have, what I hope, is the making of a great new series!

Please share your favorite line(s) or quote from this book:
"I know I'm the man I am today because of you. It doesn't matter that we spent so much time apart, because you need left my heart."
Please share a few Fun facts about this book…
I changed the name of the series three times before I settled on The Seaside Chronicles.
It's based on a small port town in Maine.
My editors don't even know who the writer is of the gossip column!
What first attracts your Hero to the Heroine and vice versa?
The beginning of the books finds them as high school sweetheart who are about to go their separate ways.
Did any scene have you blushing, crying or laughing while writing it? And Why?
Goodness, I giggled a lot writing this book!
I had to bite the inside of my cheek to keep from laughing. "Sorry you heard that, Dad."

He finally moved his death-ray stare away from Gannon. "He's only alive because I like him."

"I didn't even say it—she did!" Gannon proclaimed.

Dad slowly shook his head. "Someday, son, when you have a daughter, you'll get it."

Patting my father on the arm, I said, "Leave the list on Mom's desk, and I'll take care of it before I leave."

Before he left, my father pointed at Gannon and spoke in Gaelic. "Gortaich I agus gheibh thu bás."

Gannon's eyes went wide, even though I knew he had no idea what my father had said. When Dad finally walked back toward the kitchen, Gannon asked, "What did he say to me?"

"My Gaelic's a little rusty, but I'm pretty sure it was something like, if you hurt me, he'll kill you."
Readers should read this book….
If you want a fun, second chance romance with a bit of laughter and some swoon worthy moments.

What are you currently working on? What other releases do you have in the works?
I'm currently writing the last book in The Seaside Chronicles series. After this release is Part of Me, which is book two in the series.

Thanks for blogging at HJ!
Giveaway:

Signed paperback of Returning Home
To enter Giveaway: Please complete the Rafflecopter form and Post a comment to this Q:

Which would you rather live at…the beach or in the city?
Excerpt from Returning Home:
"When we broke up, we said we'd leave the future open."

Her eyes met mine. "Well, anyone can easily see that the two of you are still very much in love."

"I never stopped loving him, if I'm being honest. Seeing him again, having him here when I wasn't feeling good, it all felt so right."

Standing, she said dryly, "Yes, I read about that."

"Nothing happened. I was too sick to even think about it."

She gave me a warm smile. "Like you said, you're thirty-one. And it's not as if I think you're a virgin."

"Mom!" I said, letting out a bubble of laughter.

"What?" She winked as she headed toward my bedroom door. "I will say, I'm starting to think you're my only hope for grandkids."

My stomach dropped even as my heart fluttered at the idea of having Gannon's children. I used to dream of it when we dated before. I hadn't had those thoughts in a number of years, and I had to admit, the idea both thrilled and scared me.

"That's not true," I called out as she headed out of my room.

Truth be told, it probably was true. Braxton had already declared himself a lifelong bachelor with no desire to settle down. Sutton was most likely not getting involved with anyone anytime soon, and Palmer had sworn off men…and had already sent me a picture of the kitten from the local animal rescue that she'd adopted in the hour since I'd last seen her. All the text said was, Look at our new roommate!

The doorbell rang downstairs, and I gave myself one last look in the mirror. I'd decided on jeans and a sleeveless black blouse that I'd tucked in at the front and left out in the back. A simple black belt and black flats completed the look. I'd pulled my hair into a low ponytail and applied light makeup. Mascara, blush, and a soft shade of pink lipstick.

I heard muffled voices, and I grabbed my purse before heading downstairs. As soon as I reached the last step, I could hear my mother talking to Gannon.

"I've missed seeing you at our front door, coming to pick up Adelaide."

He laughed softly. "I've missed it too."

I cleared my throat, and they both turned to look at me. My heart fluttered when Gannon's face lit up as he took me in. Our eyes met, and we both smiled.

"There she is." Mom flashed me a wide smile. I could see it written all over her face—she was more than thrilled that Gannon and I were going out on a date. She'd always adored him, and at times even seemed more upset that we'd broken up than I was. Of course, it wasn't true; I'd been devastated when we'd decided to go our separate ways. In fact, it took a bit of time to do that. If we'd both been in town at the same time, we always seemed to end up together…and usually it was under the sheets in his bed.

My face heated at the memories, and I looked down at my outfit. "Is this okay?"

Gannon made his way over to me. Leaning down, he kissed me on the cheek and then moved his mouth to my ear. "It's perfect. You look beautiful."
Excerpt. © Reprinted by permission. All rights reserved.


Book Info:
The Seaside Chronicle
July 12, 2022
Buzz Bait
Seasiders,
News on the docks is Adelaide Bradley is back in Seaside, and rumor has it she's here to stay! (No ring was spotted on her finger, I might add!) After eight long years of living in the big city and working for Massachusetts General, she has decided to return to the shores. One can only imagine how thrilled Barbara and Keegan are to have their oldest daughter back.
But it makes you wonder if Adelaide will continue to peruse her nursing career or is she here to help at her family's restaurant, The Seaside Grill.
A little seagull has planted in my ear that Gannon Wilson is taking the news rather well, considering Adelaide broke his heart all those years ago. I did notice Gannon has been working more than usual, piloting that precious cargo through our ship channel. Maybe he is picking up extra hours to purchase a piece of jewelry, considering he was seen in Reef Jewelers only days ago.
We're rooting for the two of them to reunite at least as friends. Everyone knows the former homecoming king and queen had a bright future ahead of them until…well…that's another story for another issue, Seasiders!
Fair winds and following seas!
Book Links: Amazon | B&N | iTunes | kobo | Google |


Meet the Author:
Kelly Elliott is a New York Times and USA Today bestselling contemporary romance author. Her bestselling works include, Wanted, Broken, Lost Love, and Never Enough, to name a few.
Kelly lives in central Texas with her husband, Gus, her chocolate lab, four cats, and endless wildlife creatures. When she's not writing, Kelly enjoys reading and spending time with her family.
To find out more about Kelly and her books, you can find her through her website.
www.kellyelliottauthor.com
Website | Facebook |  Instagram | GoodReads |