Today it is my pleasure to Welcome author
Amanda Cinelli
to HJ!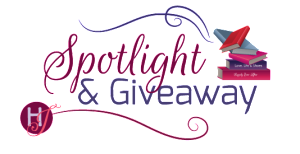 Hi Amanda and welcome to HJ! We're so excited to chat with you about your new release, Returning To Claim His Heir!

Hi Everyone, Amanda Cinelli here!

To start off, can you please tell us a little bit about this book?: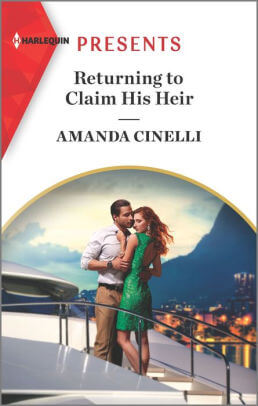 This is the second installment in my Avelar Family duet but can be read as a standalone. Brazilian billionaire Duarte Avelar has recently turned up alive after being presumed dead for six months, but he has a pesky case of amnesia. He is plagued by the vague memories of the mystery redheaded beauty who saved his life and so, sets out to track her down and try to crack open the secrets from that terrible night.

Please share your favorite lines or quote(s) from this book:
He was famous for pushing himself beyond his limits, but delivering an infant in the passenger seat of a rented Bugatti was not exactly the way he'd imagined this meeting going.
What inspired this book?
Considering the events that conspired in Book one of this duet, I knew that at least some of Duarte's book would take place in Rio De Janeiro. But then I completely fell in love with Brazil while I was researching and ended up deciding to set the ENTIRE book there! The picturesque town of Paraty inspired me to completely rewrite a few chapters so that my characters could spend time exploring as Nora remained hidden from the people trying to find her. I also did a lot of research into the Amazon rainforest as that is where Nora grew up with her Irish scientist mother on their sprawling animal sanctuary on the banks of the river near Manaus.
How did you 'get to know' your main characters? Did they ever surprise you?
I usually write a quick character bio before I begin writing, then I let the finer details come into focus as I work through the first draft. I had already come to know Duarte quite a lot through writing book one of this duet but Nora was completely new to me and full of surprises. I think the thing that surprised me most about her was how controlled and capable she is, even in the face of imminent danger. She is a survivor, through and through and the perfect match for a tortured, broken hero like Duarte.
What was your favorite scene to write?
In the very first chapter, Nora is just about to disappear forever to start a new life when she is met with the unbelievable sight of Duarte in the street outside her apartment building. Believing him dead for the past six months, she wears her grief like a blanket and fully believes that she is hallucinating. I think the mixture of pain and longing she displays makes it one of the most emotional and complex scenes I've ever written.
What was the most difficult scene to write?
I had a miscarriage in 2019 shortly before the characters of Duarte and his twin sister Daniela came into my mind. From the beginning, I suspect that subconsciously this entire duet was a way for me to process my own grief and release it. But this book in particular was very difficult in parts, as we follow Nora as she becomes a mother for the first time. The baby in this book will always have a special place in my heart as it became a symbol for my own healing.
Would you say this book showcases your writing style or is it a departure for you?
I think this is the most "Presents" presents I have ever written and I think it showcases my writing style perfectly. It's a dramatic and heartfelt exploration of true love with my own trademark hints of intrigue and suspense sprinkled in to keep you on your toes!
What do you want people to take away from reading this book?
That everyone deserves a second chance at life and it's never too late to start over and live your truth.
What are you currently working on? What other releases do you have planned?
Im currently working on the second book in my upcoming Greeks' Race To The Altar trilogy. The first book is called "Stolen In Her Wedding Gown" and will be releasing in June. Each book is based on a greek mythology retelling and I've had so much fun writing them!
Thanks for blogging at HJ!
Giveaway:

Win signed copies of both books in this duet! Giveaway open internationally.
To enter Giveaway: Please complete the Rafflecopter form and Post a comment to this Q:

One of my absolute favourite romance tropes to read is amnesia, what is yours?
Excerpt from Returning To Claim His Heir:
Nora clutched his hand tightly as the team moved around her, performing more checks. Her nails bit into his skin as she cursed through another intense wave of pain, her neck and back arching and her hair tumbling around her face in a wild cloud of red curls.
He felt utterly dumbstruck by her ferocious beauty. This woman was a stranger to him, and yet he was witnessing one of the most intimate moments of her life. He felt the strangest urge to reach out and comfort her, but was keenly aware of her boundaries. In the end he settled for the simple touch of his hand on top of hers.
Her back relaxed as the pain eased off again and she looked up at him, pinning him with eyes the colour of the sky after a heavy rainstorm at sea—deep silver with a ring of midnight-blue. He was so captivated by her gaze that he hardly noticed as she looked down at his hand and frowned at the quartet of scarlet crescent moons left by her fingernails.
'Did I do that…?' she breathed, horrified.
Duarte leaned close to speak softly near her ear. 'Don't worry about me. This hand is yours for the duration. If you need to crush my fingers in the process, so be it.'
She shook her head, the ghost of a smile crossing her lips.
Duarte couldn't help it; he laughed at the crazy turn his day had taken.
She looked up at him through thick lashes, her eyes filled with surprise, and for a moment, Duarte felt the strong pull of déjà vu. His mind grasped at the feeling, but it was like trying to hold on to water and feeling its weight slip through his fingers.
Why did he feel as if seeing her was the key to unlocking some hidden compartment in his memory?
A young nurse chose that moment to interrupt, looking at Duarte as she explained that she needed to talk to the baby's father for a moment.
Nora's entire body froze, and a sudden lucidity that was almost akin to blind panic entered her eyes.
'No! He needs to leave.' Her voice lowered to a growl as another contraction hit her and her body began to arch forward. 'Get him out of this hospital.'
Excerpt. © Reprinted by permission. All rights reserved.


Book Info:
This thrilling amnesia story from Amanda Cinelli is brimming with drama, desire…and a nine-month secret!
His heir: shockingly revealed!
Their flame: deliciously reignited…
Brazilian billionaire Duarte Avelar, kidnapped and rumored dead, has returned! He can't remember what happened to him, but he knows that the breathtaking woman standing in front of him is important…and in labor!
Reeling from the heat still blazing between them, Nora Beckett must decide when to reveal that her newborn son is Duarte's heir. As soon as she does, Nora knows he will claim them both in order to protect them. But with her impossible, addictive feelings for Duarte resurfacing, that feels like the most risky choice of all…
Book Links: Amazon | B&N | iTunes | Kobo | Google |


Meet the Author:
Amanda lives in Dublin, Ireland with an impressively bearded husband and their small army of daughters. She credits romance novels for having saved her sanity many times and feels unbelievably lucky to have such an awesome day job.
Website | Facebook | Twitter | Instagram | GoodReads |