Today it is my pleasure to Welcome author
Christina Hovland
to HJ!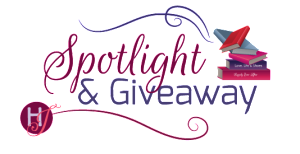 Hi Christina and welcome to HJ! We're so excited to chat with you about your new release, Rachel, Out of Office!

I'm Christina and I've discovered a love of writing romantic momedies!

Please summarize the book a la Twitter style for the readers here: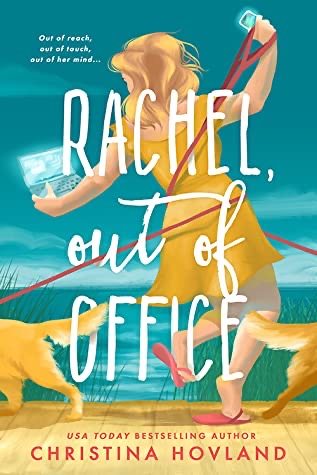 A fun romp about a single mother figuring things out and falling in love with the wrong man. (Who ends up being oh, so very right.)

Please share the opening lines of this book:
"Not like that." Rachel Gibson shook her head even though her client couldn't see her. "Don't be afraid. You can't mess it up. Do it just like I showed you. Once it's aligned, then slip it right in. Boom. Done."

She glanced at the digital clock on the top corner of her laptop.

Crap, crap, crap. She was so late. A-freaking-gain.
Please share a few Fun facts about this book…
A few fun facts:
I have the same yellow Fiestaware mug that is Rachel's favorite. It's also my favorite. My mom bought it for me.
Readers submitted the mom tips and knowledge for most of the chapter headings. I'm still searching for mom tips for future romantic momedies. You can submit your knowledge here if you have something to share: https://forms.gle/ssKYx7PzRnE9CTtz9
There's a whole lotta me in Rachel. I'm also a recovering perfectionist. And many of the lessons she learned are the same lessons I'm working on, personally.
The puppy's names are Pete and Re-Pete which came from pet pigeons we had when I was a kid. (Not joking, the birds sort of adopted us. They loooooved tortilla chips, and my brother built them a bird condo to live in outside on our porch.)
I adopted a puppy during the draft stage of this story because I wanted to immerse myself in new-puppy life. Also, I really wanted a puppy. Her name is Lucy.
What first attracts your Hero to the Heroine and vice versa?
Rachel is pretty resistant to Travis at first. But when she finally opens up to him, she realizes that he's a really great guy. The super sexy southern accent doesn't hurt matters.
Travis doesn't really understand why Rachel doesn't like him. He loves the verbal sparring they always dive into when they're together.

Using just 5 words, how would you describe Hero and Heroine's love affair?
1. Forbidden
2. Inevitable
3. Inescapable
4. Respectful
5. Steamy

The First Kiss…
He rubbed the tip of his nose against hers and, oh, she should stop trying to dictate how this was going to go. "This is getting very complicated," he drawled.

Red flag. Huge red flag. The wielding of the accent was something that should've made her pause.

Yet, in that moment? It made her want him only more. "Welcome to my life."

She adjusted herself, pushing forward and basically kneeling beside him on the sofa, so it'd be easier to accomplish the task. Uh-huh, she was practically in his lap. He did not seem to mind.

She definitely didn't.

Her palm met his cheek, tracing the light stubble there.

He moved to her, and she moved to him, and then their lips melded. Neither of them closed their eyes as their mouths met.

He moaned and deepened the kiss.

She, uh, may have also moaned.

Also, good news, Travis was not a bad kisser. He was a great kisser. He knew exactly what to do with his tongue, using it like a professional to coax her lips open and get her tongue into the game.

He could open a kissing booth if he wanted to make his fortune. He was that good.
Without revealing too much, what is your favorite scene in the book?
Honestly, the last scene of the book is my absolute favorite. Sharing any of that is definitely giving too much away. That said, watching Rachel come into her own totally chokes me up. Every. Single. Time.
Okay, okay, here's a teensy tiny little taste:
The last chapter ended for her, but it wasn't the end. It simply led to the next part.
If your book was optioned for a movie, what scene would be absolutely crucial to include?
The produce scene. Definitely.
"I refuse to meet a man by subliminally encouraging him to ask me on a date because I stroked a banana or a zucchini or any other girthy produce."
Readers should read this book …
…if they like to laugh and smile and cheer for a strong mom making it work.
What are you currently working on? What other releases do you have planned?
April May Fall is my current project. It releases in October 2021. You'll recognize April from Rachel, Out of Office.
Molly's book is also percolating. I'm itching to get going with it!
Thanks for blogging at HJ!
Giveaway:

A signed copy of Rachel, Out of Office. (Open Internationally.)
To enter Giveaway: Please complete the Rafflecopter form and Post a comment to this Q:

What's the best advice you've ever received as a mother or from your mother or from a mother-figure?
Excerpt from Rachel, Out of Office:
"How do you meet women, Mr. Frank?" Molly asked, getting down to business.

"Well, I'm glad you asked, Ms. Molly." Travis settled in beside Rachel. "Because I meet women the old-fashioned way."

Don't ask. Don't ask. Don't ask.

"What's the old-fashioned way?" Rachel asked. Dammit.

He paused, looking from Rachel to Molly and back to Rachel. Something curled in Rachel's belly and she couldn't quite figure out what it was. The same feeling she always had when Travis was around. One part curiosity and two parts stay the hell away because, danger, danger. Player, player.

"They come to me." He grinned then, and that grin made Rachel seriously consider swiping right on his profile picture.

"I suggest clients show off their strengths," Molly said. "Do the things they're good at. Attract a potential partner that way."

"Then I guess I'd be doing the laundry for him on the first date," Rachel said. Laundry was one thing she was exceptionally good at. "Since I can get anything out of cotton, maybe we should meet at the laundromat. Offer to separate his colors. Bonus, if it doesn't work out, I'll still have the laundry done."

That was some seriously mommy logic going on right there.

"You could tell him how much you like your laundry good and wet," Molly said, the last word coming out on a sultry breath.

"It makes sense. Besides, if you're equating meeting a man to sex, then laundry is totally like sex," Rachel added, apparently rolling with the nonsensical bouncing around the ball field.

"I think you might have sex with the wrong people, if you're comparing it to laundry." Travis held up his hands. "I'm not judging. I'm just sayin'."

"Oh, come on. You're telling me you've never thought of it like that?" Rachel asked.

"Like a chore I have to do?" He seemed to take a mental inventory of his past partners. "Nope."

"It's not that much of a stretch." Rachel threw up her hands.

Molly looked as unconvinced as Travis felt. She stayed silent, though, clearly letting Travis take lead on the inquisition.

"Maybe you should explain it?" Travis asked, his expression unreadable.

Rachel nodded, ready to dive in. "Okay, it's like…"

"This ought to be good." Travis settled in.

Rachel's palms started to sweat, but she sallied forth.

"It's like, you have to do things in a specific order." Rachel was all confidence as she did her best to explain the unexplainable. "And on certain days," she continued.

"Uh," Molly started to speak.

Travis apparently elected not to.

"There's a lot of bending over," Rachel continued, because that much was true.

This time both Travis and Molly remained totally silent. Rachel kept on going. There was a point here. She simply needed to get to it.

"The first time, you don't really know what you're doing. It takes practice. You should always pretreat so it works out for all the garments involved." Rachel didn't even stumble over the words as she said them. "If you don't, somebody's going to be unhappy."

Travis's eyes went a little wider, but other than that, his expression didn't change.

"When it's over, the buzzer should go off," she added, like this entire conversation made sense.

Travis and Molly hadn't moved at all during her tirade on laundry sex. They both stayed still.
Because laundry sex made no sense at all.

"Well, this episode of Find Rachel a Man has been real, but I've got a game to watch," Rachel mumbled.

"I guess more of the lecture on laundry sex has to wait," Molly replied.

"Or…" Travis said.

Rachel paused at his voice. Molly turned toward him.

"Or," he started again. "You could use this as a learning experience. Let's just call it the latest episode of How Not to Meet Men. We've covered the basics here today."
Excerpts. © Reprinted by permission. All rights reserved.


Book Info:
Single mom Rachel Gibson seriously needs a break. Between an absent ex-husband, rowdy twin boys, and running her own work-from-home business, her candle isn't just burning at both ends, it's a full-blown puddle of wax. She's the go-to girl for other entrepreneurs, handling all the tasks they dread. Social media posts? She's got it. Website updates? She's on it. Light bookkeeping? She loves it.
Thank goodness Rachel's about to get a reprieve, as her former in-laws plan to whisk her boys away for a summer of fun at the family lake house. But when her ex backs out at the last minute, she finds herself in a pickle. Even though she's drowning in to-dos, she's horrible at saying no—especially when it comes to providing some stability for her kids.
Once Rachel arrives at the lake house, she struggles to keep up with work and balance the demands of family, all the while fending off pesky new feelings for her ex-brother-in-law. Which makes her wonder…is falling for her ex-husband's brother just one more messy complication added to the dumpster fire of her life? Or is anything possible when she's out of office…?
Book Links: Amazon | B&N | iTunes | Goodreads |


Meet the Author:
Christina Hovland lives her own version of a fairy tale: an artisan chocolatier by day and romance writer by night. Born in Colorado, Christina received a degree in journalism from Colorado State University. Before opening her chocolate company, Christina's career spanned from the television newsroom to managing an award-winning public relations firm. She's a recovering overachiever and perfectionist with a love of cupcakes and dinner she doesn't have to cook herself. A 2017 Golden Heart® finalist, she lives in Colorado with her first-boyfriend-turned-husband, four children, the sweetest dogs around.
Website | Facebook | Twitter | | Instagram |