Today it is my pleasure to Welcome author
J. Kenner
to HJ!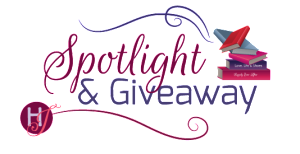 Hi Julie and welcome to HJ! We're so excited to chat with you about your new release, Royal Cocktail!

Thanks! So happy to be here!

Please summarize the book for the readers here: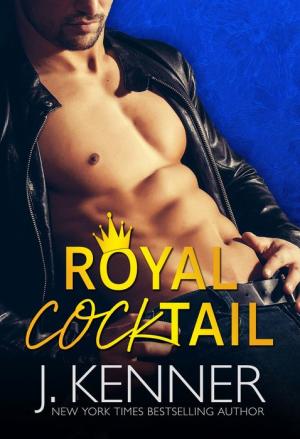 This is the first royal book I've written, and it's the love story of Leo, the Crown Prince of a small European country, whose passion is science, not ruling, and Skye Porter, a lawyer who, with a lifelong speech impediment, is happy to hide behind her books and eschew the spotlight. After Leo vanishes, following brief college fling during which Skye has no idea who Leo really is, he returns years later seeking her help. The sparks fly again, but can Skye trust him? More important, could she give up the life she has for a life in the spotlight?

Please share your favorite line(s) or quote from this book:
I love this, because it sets up Leo's dilemma so well (his sister has just asked who the woman is that he was seen with):
"I told you. She's just a friend." He fought back a wince as he spoke the lie, his chest tightening with the memory of the brush of her lips over his skin. His pulse raced every time he touched her. Hell, every time he looked at her. She was a friend, sure. But even though they'd only met one short week ago, she'd already become so much more than that.
But no way was he sharing that fact with his sister.
Secrets.
He swallowed, feeling their weight.
The secret he kept from his sister about the woman he craved.
The secret he kept from Skye about who he really was.
He was navigating rocky terrain, and all he could do was hope that he didn't lose his footing."
Please share a few Fun facts about this book…
It's the first royal book I've written, and I had a blast!
It's very personal, as my daughter has speech issues, and I know how much she struggles with speaking publically.
It's the expansion of a short story I wrote during the 2020 lockdown as part of an anthology, the proceeds of which went to charity.
And … it's a bonus book in my Man of the Month series. A total standalone, but much of the book is set at The Fix on Sixth, and fans of that series will meet a few characters there!
What first attracts your Hero to the Heroine and vice versa?
I love that the hero, Leo, is so honest about what he wants. He loves science, and he's not the first born. But because of the country's rules, he will ascend rather than his older sister, since she's a woman. That inequality is something he rebels against … and part of why he seeks out Skye even though he knows he hurt her years before.
Did any scene have you blushing, crying or laughing while writing it? And Why?
I'm totally cried at the ending, but I don't want to share that far into the story.
This scene also had me tearing up, because of Skye's very real dilemma. This is between her and her father:
"You want … me to be someone … I'm not. And so you … insist I speak … at the symposium."
His shoulders sagged, and he settled into the chair behind his desk. She stood a bit longer, then took a seat, too. "I love him, Daddy. And he … loves me."
Her father sighed. "Let's say that's true."
"It is."
He didn't even pause for her comment. "It doesn't matter because nothing can come of it. The man is going to be a king. And soon if the reports about his father's health are accurate." He leaned forward. "Sweetheart, no matter how you feel about this man, you should end it."
She said nothing. He was right, of course. But she wasn't going to admit that aloud."
Readers should read this book….
If you love sweet and sexy romance, royal stories, emotional stories, second chance romances, smart characters, or any of the above!
What are you currently working on? What other releases do you have in the works?
I'm currently working on a new book in my Stark Saga featuring Nikki and Damien Stark as they renew their vows … and drama ensues! Enchant Me releases in October!
Prior to that, I have a romantic suspense — Ravaged With You — in September!

Thanks for blogging at HJ!
Giveaway:

A digitally signed Print copy of Royal Cocktail!
To enter Giveaway: Please complete the Rafflecopter form and Post a comment to this Q:

What's your favorite romance trope?
Excerpt from Royal Cocktail:
"You know he wants me there. And … we deserve it. He can't just … unilaterally stop it."
"He's my prince who will soon be my king. I think he can unilaterally do pretty much anything he wants."
"Including being an ass?"
Jürgen didn't smile, but his eyes flickered with amusement. Skye considered that a win.
"This thing can't … go anywhere. We're not … stupid. But I'm helping him with the constitution. And he's helping me … with my speech. So we're going … to be together anyway."
Jürgen said nothing. Another victory, as far as she was concerned.
"Tell me this—does he really love me? You're … one of his closest friends. If you tell me he doesn't, then I'll go away. But if he loves me, then don't we deserve to have whatever time we can grab?"
For a moment, Jürgen said nothing, just looked at her with those hooded eyes, his expression unreadable. Then he cleared his throat. He took a step toward her, and Skye held her breath, but managed to hold her ground.
"Do you love him?"
Skye drew in a breath, then managed a watery smile. "Is that really a question you have to ask?"
She watched as the decision played out over Jürgen's face. Then he reached into his jacket pocket and pulled out a key card. "If I get fired, I expect a job working security at your firm."
"You got it," she said, her knees weak with relief.
"And Skye…"
She was already at the door. Now, she looked back over her shoulder.
"You're good for him."
"He's good for me. Wish me luck?"
He tilted his head, and she turned back toward the penthouse. She drew a breath, inserted the card, then quietly stepped inside. There was no sign of Leo in the living area. She paused, her head tilting as she picked up the muffled sound of running water.
The shower.
Right. Well, that was a forward approach, wasn't it? Then again, he wouldn't kick her out if she was naked. Would he?
She stripped off her clothes, tossing them on the ground on the far side of the sofa, just to make it more difficult for him to get rid of her.
Then she took a deep breath, stepped through the open door into the bedroom, and walked the short distance to the bathroom. The door was closed, but not locked. Why would it be? He was alone, after all.
She gently pushed the door open and was immediately lost in the thick, hot steam. She stood for a moment to get her bearings, then saw the glass shower stall. His back was to her, his face in the spray. She squared her shoulders, walked to the stall, and slowly pulled open the door.
She stepped in behind him, her hands settling on his hips. "Leo," she whispered even as he stiffened, one quick jolt of fear eclipsed by relief. And, she hoped, by longing.
She moved closer until her breasts were pressed against his back, and she slid her hands around to stroke his cock. His body tensed, and though she wanted to take him all the way, she wasn't disappointed when he spun around, one hand cupping her head as his mouth closed violently over hers. He pushed her back, his lips hard on hers, his tongue warring with her own. She felt the cool glass against her back in contrast to the wet heat of the shower—and to Leo's body, hot and hard and slick against hers.
"How are you here?"
His words were muffled by the press of his lips against her neck, then down lower until his teeth grazed her nipple. She made a squeaking noise, but couldn't manage a response.
"You shouldn't be here," he said, his hands belying his words as his palms stroked and teased, his fingers slipping between her thighs, the intimate touch making her body shake as she moaned.
"Do you mind?" She could barely force the words out past her gasps and the wild jolts of electricity that were firing through her body.
"Terribly," he said, as his hands slid to her hips and he lowered himself to his knees as he kissed his way down her belly. "
Excerpt. © Reprinted by permission. All rights reserved.


Book Info:
Sparks fly between a playboy prince and an idealistic lawyer, but when the demands of the throne call, can they get a fairy tale ending?
Prince Leopold of Avelle-am-see is destined to rule his small European country. But he doesn't want to. His entire life, Leopold has rebelled against the inevitable, gaining a reputation in Europe as a bad boy royal with a chip on his shoulder.
Skye Porter jams on researching complex legal issues, but with her lifelong speech impairment, she's happy to pass the briefs off to another lawyer to argue. Just the idea of being in the spotlight makes her cringe. Two years ago, she dodged a bullet when her intense college fling with charismatic Leo ended when the bastard ghosted her. At the time, she'd had no idea he was a prince, or she never would have fallen so hard.
Now Leo is back, and the chemistry between them sparks just as hot. With his promise of secrecy, Skye surrenders to one more wild night. But when the press finds them together, Skye is tossed into a nightmare of tabloid photos, graphic memes, and a life in the public eye.
Can a reluctant royal and the girl next door find their happily ever after?
Book Links: Amazon | B&N | iTunes | kobo | Google |


Meet the Author:
J. Kenner (aka Julie Kenner) is the New York Times, USA Today, Publishers Weekly, Wall Street Journal and #1 International bestselling author of over one hundred novels, novellas and short stories in a variety of genres.
Though known primarily for her award-winning and internationally bestselling romances (including the Stark and Most Wanted series) that have reached as high as #2 on the New York Times bestseller list and #1 internationally, JK has been writing full time for over a decade in a variety of wide variety of genres.
JK has been praised by Publishers Weekly as an author with a "flair for dialogue and eccentric characterizations" and by RT Bookclub for having "cornered the market on sinfully attractive, dominant antiheroes and the women who swoon for them." A six time finalist for Romance Writers of America's RITA award, JK took home a RITA trophy in 2014 for her novel, Claim Me and again in 2017 for her novel, Wicked Dirty.
In her previous career as an attorney, JK worked as a clerk on the Fifth Circuit Court of Appeals, and practiced primarily civil, entertainment and First Amendment litigation in Los Angeles and Irvine, California, as well as in Austin, Texas. She currently lives in Central Texas, with her husband, two daughters, and two rather spastic cats.
Website | Facebook | Twitter | Instagram |