Today it is my pleasure to Welcome author
Lucy Gilmore
to HJ!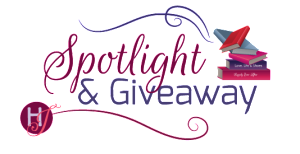 Hi Lucy and welcome to HJ! We're so excited to chat with you about your new release, Ruff and Tumble!
Please summarize the book for the readers here: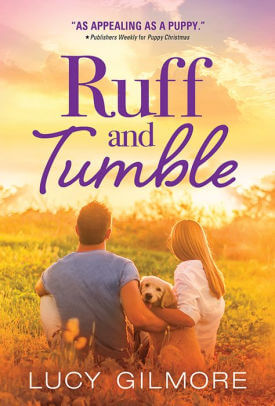 Thanks so much for having me on HJ today! RUFF AND TUMBLE is basically my version of a sports romance, which is to say… puppy sports. (Okay, to be fair, the hero is a professional quarterback, and I crack an inordinate amount of football jokes, but the dogs are the real stars here.)
In the book, pro quarterback Cole Bennett wants out of the game for good, but family and team ties are making the transition hard—not to mention the curse that's been hanging over his team for twenty years. He plans to leverage Hailey Lincoln, a production assistant on the Puppy Cup (*coughPuppyBowlcough*) to get the PR needed to bow gracefully out. She's been a long-time fan of Cole's, but she refuses to give in easily. She only agrees if Cole adopts one of the puppies and uses his fame to help boost nationwide adoptions. A fun, sexy battle of wills ensues.
My editor calls the trope for this book Charismatic Charmer/Awkward Bean, which I think is hilarious. Instead of the more traditional Sunshine/Grumpy pairing, we have a heroine who can't say anything without sticking her foot in her mouth and a hero so used to getting his own way that he's thrown for a loop when none of his usual tactics work.
"Agreed." He extended a hand and held it out to her. She didn't take it right away, eyeing his fingers like they were snakes. "If you don't want to shake on it, we can always seal the deal with a kiss. You know I'm good for it."

Her hand slipped into his with a speed that would have done his coaches proud. She shook and released his grip just as quickly, as if afraid lingering would lead to something more.

"It wasn't that bad, was it?" he asked, only half joking. "I won't do it again if you don't want me to, but I've never had any complaints before."

She released a chuff of air that bordered on a snort. "Of course you haven't. Who would critique the great Cole Bennett to his face?"

A week ago, he might not have known how to respond to that question, but he knew the answer now. Especially since she hadn't forbidden him from trying again. "You."

The oh-so-familiar color started to mount to her cheeks, but something stopped her telltale blush before it reached all the way. With a toss of her head, she said, "You may have a tendency to lose too many yards behind the line of scrimmage, but I will say this for you, Cole Bennett. You know your way around a kiss."
There are so many things I love about RUFF AND TUMBLE (family shenanigans! a high-profile man brought to his knees!), but the dogs are by far my favorite characters. Three fun facts about the canines that appear in this book:
Philip, the skittish, neurotic pit bull puppy who gets put in Cole's care, is based off my own pit bull Molly (pictured below). Molly passed away over three years ago, but she was our baby for over fifteen years. When we adopted her from the shelter, she was scared of everything: plastic bags, wind, the entire kitchen. She'd been pretty badly abused prior to us getting her, but instead of becoming mean, she was the sweetest, most gentle darling ever. Nothing beats that pit bull smile!
Bess, the pregnant foster dog in Hailey's care, is a golden retriever at my publisher's request. They said that no breed looks better on a cover (or is as universally adored) than a golden. You'll find lots of them in my books for that very reason. (Also, they're freaking adorable.)
For some reason, I'm really bad at naming dogs in books. I usually end up asking my family and friends to choose the names for me. So if you don't like what you read, it's not my fault! Blame my kid!
Thanks for blogging at HJ!
Giveaway:

A print copy of Ruff and Tumble by Lucy Gilmore
To enter Giveaway: Please complete the Rafflecopter form and Post a comment to this Q:

The two dogs I own right now are both Akita mixes, and although they have yet to be featured in any of my books, I love them to death. If you have a dog (or have plans to get one someday), what's his/her name? (Fair warning: I might end up stealing the good ones!)
Book Info:
This sweet, funny, wonderfully escapist contemporary romance takes a winking view at the year's most anticipated sporting event: Puppy Football.
As a production assistant for the Puppy Cup, Hailey Lincoln knows all things puppies and football. She also knows all things Cole Bennett, star quarterback for the Seattle Lumberjacks and sexiest man alive. But years spent cheering for Cole from the sidelines never prepared her to meet his famous winning grin—or his unexpected plea for help.
Cole's entire life revolves around football, but that's not the future he wants. He's in a bind: if he leaves the spotlight, he risks disappointing his team, his fans, and his incredibly tight-knit family. He needs a bit of good PR to help him out, and Hailey (and her puppies) are perfect for the job.
But winning at puppy football is only the start. If Hailey really wants to win—the game, the man, and the family she never thought could be hers—she needs to pull out all the stops. And Cole, who's spent his entire life playing a game, has to realize that losing football isn't nearly as catastrophic as losing the woman he loves.
Book Links: Amazon | B&N | iTunes | Kobo | BAM |
Meet the Author:
Lucy Gilmore is a contemporary romance author with a love of puppies, rainbows, and happily ever afters. She began her reading (and writing) career as an English literature major and ended as a die-hard fan of romance in all forms. When she's not rolling around with her two Akitas, she can be found hiking, biking, or with her nose buried in a book.