Second Chance Love Song by Jessica Lemmon: Country music sensation Cash Sutherland has a "bad boy" image.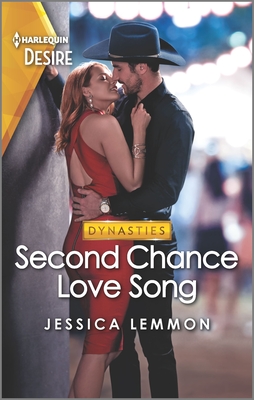 His woman fans eat it up. When a trumped up DUI is a threat to his reputation with sponsorship and others, he and his brothers want to find away to assure his continuing success. His brothers all work in some way to promote his career. When one of his brother discovers Presley Cole wants to write a story about Cash, he invites her to come for a visit. Brother Gavin knows that Presley was the one Cash left behind when he went to Nashville.
Cash, at first, comes across as an alpha male to whom life was all about success at any cost. The reader sees he is not as coldhearted as he seems when he has written a song called "Lightning" . He has regrets about the past, but he does not want to share that with the public.
Presley may have been the girl left behind in the past, but the reader sees she is ambitious and wants to get ahead in her career, even if that means revisiting old hearts. I loved the scene where Cash and Presley get stuck in a service elevator. It is clever how author Jessica Lemmon uses the last names of two very famous singers for the first names of the two main characters.
Second chance romances are a huge favorite of mine. This novel combines both sweet and very sexy scenes for a very satisfying read. This is the second book in a series, but you can read it own its own. There are even some excerpts from other Harlequin Desire novels that may interest the reader. I always enjoy discovering new authors.
Book Info:

Publication: May 25, 2021 | Harlequin Desire | Dynasties: Beaumont Bay #2
There's no place like Nashville for discovering all the secrets your ex has been keeping.
He chose country music over the one who got away.
Well, now she's back…
Country music star Cash Sutherland is too successful for his own good. Seen as a bad boy in need of redeeming, he and his label are doing all they can to revamp his reputation. They've even hired eager journalist Presley Cole, who's ready and willing to print the cover story that will make both their careers. The only problem? She's the woman he left behind, and she's not ready to forgive him for breaking her heart…