Today it is my pleasure to Welcome author
Terri Reed
to HJ!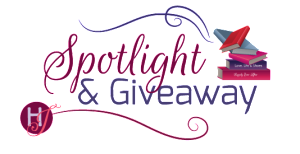 Hi Terri and welcome to HJ! We're so excited to chat with you about your new release, Secret Mountain Hideout!

Hello, happy New Year everyone.

Please summarize the book for the readers here: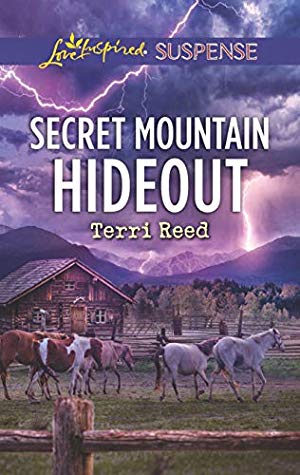 This is the story a young woman who witnesses a murder, goes on the run for fear of her life, ends up in a small mountain town where she feels safe, until the murderer finds her. Now she must rely on a handsome deputy sheriff to protect not only her life by her heart.

Please share your favorite line(s) or quote from this book:
She stopped and slowly turned to face him with a stunned expression. She held up her hands as if to ward off his statement. "I don't know how to ride a horse."
Moving to her side, he said, "I'm a novice, as well, but we'll figure it out. Together." He held out his hand.
After a moment of hesitation, she slipped her hand into his, their palms melding against each other. The heat of her touch raced up his arm and wrapped around him. She was placing her trust in him. He prayed he didn't fail her.
Please share a few Fun facts about this book…
While writing this book I went through several boxes of hot tamales candy. Cinnamon is supposed to be good for your blood sugar but I think the actual sugar in the candy negates that fact. And the sugar also made me a bit hyper which required me taking breaks to dance around my office to my Spotify playlist, a mix of country and pop songs.
What first attracts your Hero to the Heroine and vice versa?
What first attract Ashley to Chase is kindness and charm. He makes her feel seen and cared for, something that has been lacking in her life.
Chase is attracted to Ashley's bravery in the face of evil and her willingness to be vulnerable when she could easily be callous.
Did any scene have you blushing, crying or laughing while writing it? And Why?
*Ashley had never ridden a horse before and Chase was a novice, so putting them on horseback was fun. I had to remember what it felt like the first time I rode a horse. The awkwardness, the fear of falling and also the wonderfulness of being on the large beast.
Ashley pulled back on the reins like Kaitlyn had taught her. The pale brown horse stopped so abruptly Ashley almost went headfirst over the horse's snout. Behind her she could feel Chase's horse bumping up against her horse's rear flank.
"Whoa," Chase said.
She glanced back to see his horse dance a little, turning him in a circle. Relieved her horse wasn't doing the same, she patted her horse's neck. "Good boy, Othello."
Othello pawed the ground, no doubt anxious to keep moving or get rid of this uneducated and inexperienced rider on its back.
Readers should read this book….
escape from the post-holiday ho-hums
What are you currently working on? What other releases do you have in the works?
I'm currently working on the third book set in the same world as Secret Mountain Hideout. Book three will star Deputy Kaitlyn Lanz and the wealthy Nick Delaney, a secret baby, a plane crash, and of course horses. This book will be out next Christmas.
This coming July, Explosive Situation, book four of the True Blue K-9 Unit:Brooklyn, will be released. This is the story of K-9 officer being investigated by an Internal Affairs officer but when a bomber starts terrorizing Brooklyn, they work together, along with a bomb sniffing Beagle, to bring the bomber to justice.

Thanks for blogging at HJ!
Giveaway:

A $10 Barnes and Noble gift card
To enter Giveaway: Please complete the Rafflecopter form and Post a comment to this Q:

Have you ridden a horse, and if so, what was your first experience like?
Excerpt from Secret Mountain Hideout:
"Jane! Wait."
Hesitating, Ashley warily turned to find Deputy Chase Fredrick striding toward her, looking handsome in his brown uniform. His sandy blond hair swept over his forehead in an appealing way and his intense blue eyes bore into her. He'd always been kind and charming when he'd come into the Java Bean for coffee.
In different circumstances, she might have been tempted to flirt with him, but there was no place in her life for a man. It was bad enough she'd made friends who were going to be hurt and disappointed by her departure. She regretted causing anyone pain and wouldn't make that mistake again.
What did the deputy want? Dread clawed through her. Was her ruse up? Would she find herself in jail? Or worse—dead?
Desperate to get on the bus, Ashley thrust her ticket to the driver, but he didn't reach for it as he stared at her a moment and then turned his gaze to the deputy who'd come to a halt at her side and touched her elbow.
Panic revved Ashley's pulse. "What are you doing here?"
"I could ask you the same thing." His blue gaze searched her face. "Why are you leaving town?"
Stiffening her spine, she replied, "It's none of your business."
"It is my business if you're a criminal," he stated in a low voice.
She drew back. Fear fluttered in her chest. "I don't know what you're talking about."
Excerpt. © Reprinted by permission. All rights reserved.


Book Info:
Staying hidden has kept her alive…
But now she's been found.
A remote Colorado mountain town and a fake identity have been Ashley Willis's safe haven since fleeing after she witnessed a murder—but now the killer has found her trail. Desperate and terrified, she's prepared to run again…but Deputy Sheriff Chase Fredrick won't let her. With the lawman by her side, can she face danger head-on…and live long enough to bring a murderer to justice?
Book Links: Amazon | B&N | iTunes | kobo | Google |


Meet the Author:
Terri Reed's romance and romantic suspense novels have appeared on Publishers Weekly top 25 Romance and Publishers Weekly top ten Religion Fiction, Nielsen's Bookscan top 100 and featured in USA Today, Christian Fiction Magazine and Romantic Times Magazine, finaled in RWA's RITA contest, National Reader's Choice Award contest, ACFW's The Carol Award contest. She is an active member of both Romance Writers of America and American Christian Fiction Writers. She resides in the Pacific Northwest with her college-sweetheart husband. When not writing, she enjoys spending time with her family and friends, gardening and playing with her dogs. Contact Terri @ www.terrireed.com or P.O. Box 19555 Portland, OR 97224
Website | Facebook | Twitter | Instagram | GoodReads |