Today it is my pleasure to Welcome author
Tara Taylor Quinn
to HJ!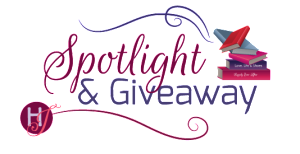 Hi Tara and welcome to HJ! We're so excited to chat with you about your new release, Shielded in the Shadows, Book 17 of Where Secrets Are Safe!

So good to be back again! Thank you!

Please summarize the book a la Twitter style for the readers here: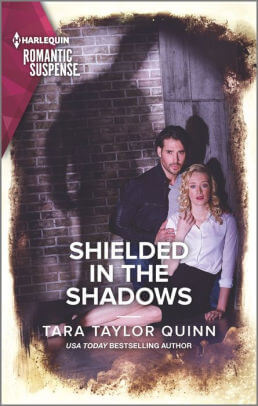 Parole officer who believes in giving his clients second chances, meets sexy prosecutor who believes his star client is guilty of re-offending.

Please share the opening lines of this book:
Shots rang out. At first, Jayden Powell had thought a car had backfired. Ducking behind a tree by instinct, he identified the source as gunfire seconds before the sound came again and he fell backward with the force to his chest. Upper right. The only part not shielded by the trunk he'd been using for cover.
Please share a few Fun facts about this book…
I was at a readers conference while writing this book and got overwhelmed. An avid reader offered me Lavender Oil and it did the trick! Turns out she was a probation officer, just like my hero, and over the next several weeks, she became my day to day real life research! Many thanks of Officer Beth Maeder.
I never travel without Lavender Oil now!
I love the artwork on the cover – except for the expression on the heroine's face! What is she thinking?
I didn't intend there to be a pet in this book, and this cat showed up…
Emma goes for bad boys. Big time!
What first attracts your Hero to the Heroine and vice versa?
They are attracted to each other for the same reason – they're both workaholics! And then there's the body chemistry that neither want and neither can deny.

Using just 5 words, how would you describe Hero and Heroine's love affair?
It's worth the hard work.

The First Kiss…
"You said you go for casual relationships, though."
"Occasionally." He was a healthy man, whether he deserved to be or not.
"Is that what this is?" she asked as she stabbed another bite.
"That would be up to both of us, wouldn't it?" he asked. The chicken wasn't bad. And when he loaded up the potato, it was pretty good, too.
"We're both married to our work," she pointed out.
"True," he agreed, trying to focus on being busy with his. They'd come together that afternoon for work.
"We know the score." She punctuated the sentence with stabs of her fork in midair. "Which means no one will get hurt."
He had a mouthful and so he nodded.
"So, what do you say?" Her gaze seemed to grab his.
"What do you say?" He was playing with her now and enjoying himself more than he probably should.
But she seemed to need his attention as much as he wanted hers. He wasn't going to snub her. It wasn't his way.
And when it ended, he'd feel a pang. That would be worse than the guilt he felt at getting what he wanted.
"I'd say that by being who we are, and being here, we've both already said yes."
She'd swallowed the food in her mouth, was watching him. He leaned over and kissed her. Right there in the restaurant. His ribs be damned.
Lips only. And only for a second.
But the deal was sealed.
Without revealing too much, what is your favorite scene in the book?
I can't do my favorite scene as it's toward the end of the book and gives away too much. But, I'm quite fond of this one:
He was still hot.
Maybe hotter.
Shut up!
Emma's internal monologue didn't bode for a good meeting as she strode toward the probation officer standing in the reception area of the newly established Santa Raquel County prosecutor's office.

She'd been out with friends when he'd called the night before. She'd also been halfway through a glass of iced tea at a wine bar and defending herself against their constant barrage in her ongoing fight against giving in and getting a cat. She'd mentioned one night over wine that she hated going home sometimes because there was nothing there but furniture and things. She'd been trying to confide in them about something hugely personal. They'd been certain her solution was a self- sufficient pet .

Growing her family was already in her plans – but not with a cat – and because of her friend's earlier reaction she wasn't yet sharing that tender and fragile news with anyone. Her friends also had no idea she was prone to thinking that the man in front of her in jeans and a light-colored polo shirt, with a weapon on his hip, was Hunk of the Month material. And good for all twelve months.
If your book was optioned for a movie, what scene would be absolutely crucial to include?
Jayden was in bed, watching TV since he wasn't going to kid himself into thinking he was going to close his eyes and go to sleep—rather, he'd be closing his eyes and getting hard as he relived the after dinner feast he'd enjoyed—when his phone rang.
Emma.
"Hey!" He grabbed his phone up immediately, sliding the answer button across the screen with his thumb with the phone already on his way to his ear. "I'm glad you called."
She wanted to talk as badly as he did, he assumed. Was unsatisfied with the way things stood between them. Deeply so.
"I need you to check Bill Heber's location from tonight." Her terse words didn't fit into the post-sex daze.
Sitting up, he muted the TV, some documentary about the way cheese was made, and flipped on the lamp on his nightstand.
"Come again…"
"The locations app, I need you to check it, please."
She was sounding professional…but…familiar, too…like she had the right to call him at ten at night to ask a favor.
He yanked on a pair of basketball shorts to cover his nudity, stumbling a bit as he tried to step into them while holding them with one hand.
"What's going on?" he asked, half hopping toward the bedroom door on his way to his office. He could check the app on his phone, but didn't want to take it away from his ear. To stop talking to her.
"Someone was at my house tonight. They wrote 'Leave it alone' on my sliding-glass door in red."
Readers should read this book …
If they like Robyn Carr, Heather Graham, or intense emotional fiction in general!
What are you currently working on? What other releases do you have planned?
I'm currently working on a Harlequin Romantic Suspense book that's due in August. It's part of my new Sierra's Web series that debuts in September with a free on-line read on Harlequin.com! And upcoming: In four days, on June 15th, A Mother's Secret's releases from Harlequin Special Edition, and on July 1st, Colton 911: Family Defender releases from Harlequin Romantic Suspense, followed by the free on-line read in September!
Thanks for blogging at HJ!
Giveaway:

Three eBook copies, to three winners, of A Defender's Heart – Book 15 in the Where Secret's Are Safe series.
To enter Giveaway: Please complete the Rafflecopter form and Post a comment to this Q:

Do you prefer super hot heroes, or more nerdy ones?
Excerpt from Shielded in the Shadows, Book 17 of Where Secrets Are Safe:
Other than preparing for Luke's parole hearing and monitoring the location app, Jayden took Sunday off. He was on call, of course—that was a given with him—but he didn't make visits or calls. Didn't even sit at his desk and do paperwork. He went to the beach, to surf for a couple of hours. To get some distance between him and Emma—to find perspective. And when the waves didn't take away his constant need to fight thinking about her, he headed down to have dinner with his folks.
They were as welcoming as always, clearly delighted to see him, doted on him like he was still a high school kid living at home, and asked very few questions.
"There's something different about you," his mother, Sheila, said as they sat at a restaurant on a pier out over the ocean. One of his father's favorite spots. Jayden Sr., who went by Jay, never changed much. He had his ideas about how life went and didn't sway from them.
Take the steak he was eating. Always filet. Always with a bit of pink. And absolutely no steak sauce. His baked potato had both butter and sour cream. Same ranch dressing on his salad—it never wavered. And he didn't touch the bread. There was something solid, reassuring in the sameness.
And it drove Jayden nuts. When he'd lived at home he'd felt…claustrophobic with the sameness. Figured maybe that was what had pushed him to take such risks all the time. Trying new things. Like he had to prove to himself that there was more to life than just…solid. And the same.
"Nothing different," he told his mother now. "I'm exactly the same as I was three weeks ago." He'd been home for two days that time. "Working the same job. Even have mostly the same clients."
"I'm thinking about retiring." His father's words interrupted his foray into a past that had often included him going off in his head, reliving some caper or another, during family dinner – just to survive the blahness. "Any chance you're ready to come home and take over my business?"
"Zero," he said lightly. They'd had the talk, seriously, when he'd graduated from college. His father knew he was going to spend his life doing what he was doing. And he knew why.
"Besides, you're only fifty-three, you'd grow old and die if you retired."
"That's what I told him," Sheila said, smiling at the man like they were still just high school sweethearts.
There'd been a time when he'd wanted that—to be so in love, and so loved, that it would last a lifetime. If things were different, he'd still want that. But things weren't different and there were some things he couldn't change, no matter what he'd give to be able to do so. Some things money couldn't fix, the weight on his conscience being one of them.
"The world's changing," Jay said. "Not just with technology, but overall. More and more businesses have to get in the political arena to survive. Hell, you have an employee who misspeaks on his or her own time and you could end up in national news."
"And you'd love the free publicity," Jayden said, popping a bite of crab leg into his mouth.
"Maybe. Just saying…if you were ready…"
"I'm not." He continued to chew. Thinking of Bill Heber. In a way the guy reminded him of his dad—other than the jealousy issues and a brush with the law. Bill was a bit younger, but not much. He'd owned his own company, too, before his life had come crashing down around him. Both of them were in the automotive industry, though not at all on the same scale. Bill's had been a one-up mechanic shop and Jay's was a multimillion-dollar extrusion company that manufactured car parts for several of the major auto makers.
"So…" His mother pushed away the big bowl that had held her chicken and Baja ranch salad. "You seeing anyone?" She always asked.
"No." She always asked. The answer was always the same. They always moved on. He'd never told his parents about any women he'd slept with. And he wasn't about to start now, let alone with Emma.
"You're thirty-one, Jayden."
What was this? He looked at her. Sucked out another bite of crab. "I'm aware of that," he said, wiping his mouth with his napkin. She meant the world to him.
"What about grandchildren?" The question was softly spoken. Almost hesitant.
"Sheila." His father's voice, one word, in a tone they all knew. Not disrespectful. Not threatening. But one meant to get attention.
"I know," she said, pursing her lips as she shook her head.
Now he was confused. Glancing from one to the other them, he asked, "What?"
"Nothing." They answered in unison.
He put down his crab fork and the leg he was holding. "Tell me what's going on."
Jay shook his head, but Sheila looked at him. "We're worried about you."
"Sheila." Jay's tone wasn't quite as commanding, but the message was the same. Accompanied by a bit of acceptance, as well.
"We want grandchildren," she added. "But we know that if we mention this to you, you'll just shut us out, so we don't," she concluded.
Jayden's first instinct was to get up and leave the table, leave them sitting there. The fact that he felt that way bothered him. He wasn't a high school kid anymore. And wasn't going to run from things.
The idea that his parents thought they had to treat him like his mother's fine china…
"You know I don't intend to have a family," he told them quietly. "And you know why."
They nodded, both meeting his gaze openly.
"So, I don't get it." He frowned. "Why would you think that's going to change?"
"You're maturing, son," Sheila said. She'd always been the one to have the emotional talks with him. His father had been the enforcer. "People change as they mature. Perspectives change."
"This isn't a perspective," he told her, completely confident in what he was saying. "This is a life choice. One I'm not going to change."
"Okay." She looked to Jay, who put his hand over hers.
"You're too much like me," was all Jay said. He wasn't like his father at all, but he let that go. Or at least, wasn't willing to accept that he had to be like him.
"And there's no reason to worry about me, either." Picking up his utensil, he went back to work on dinner. "If you must know, I spent the weekend enjoying myself, not working."
He had to give them that much. They were his parents, and he loved them.
Excerpts. © Reprinted by permission. All rights reserved.


Book Info:
Emma Martin does her best to keep her past to herself, her heart hidden. But working closely with parole officer Jayden Powell has the attorney considering breaking her own rules. When a dire threat turns lethal, Jayden proves just how far he'd go to protect Emma. Would she go just as far to let him in—guarding her body and her heart?
Book Links: Amazon | B&N | iTunes | Goodreads |


Meet the Author:
The international author of 95 original novels, in twenty languages, Tara Taylor Quinn is a USA Today bestseller with over seven million copies sold. A five time RITA finalist Tara appears frequently on bestseller lists, including #1 placement on Amazon lists, and multiple showings on the Publisher's Weekly Bestseller list. She is a National Reader's Choice Award winner and has appeared on national and local TV across the country, including CBS Sunday Morning.
Tara is a supporter of the National Domestic Violence Hotline. If you or someone you know might be a victim of domestic violence in the United States, please contact 1-800-799-7233.
Website | Facebook | Twitter | | Instagram |