Today it is my pleasure to Welcome author
Mari Sol
to HJ!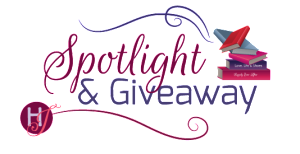 Hi Mari and welcome to HJ! We're so excited to chat with you about your new release, Sick of this Ship: An Enemies-to-Lovers Romance!

Thank you for having me! It's so much fun to be here.

To start off, can you please tell us a little bit about this book?: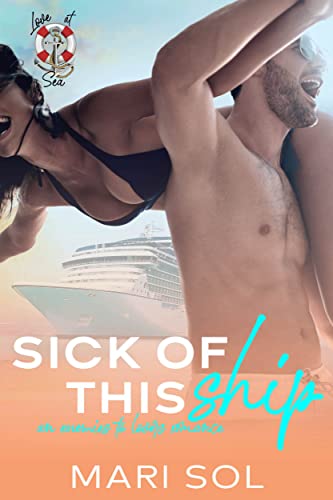 Sick of this Ship is an enemies-to-lovers Romantic Comedy, and the third standalone of eight in the Love at Sea multi-author series. The series is set on a cruise where the theme is "celebrating love." It's for couples in love, as well as singles looking for love. Each book features a new hero and heroine, and their journey to their HEA.
The characters in Sick of this Ship, Zoey and Sebastian, meet on board the cruise, but neither one is exactly who they say they are. As a favor, Zoey is on the trip posing as her married sister, sans husband. Meanwhile, Sebastian is on board to catch her sister cheating. Sebastian is rude and surly from the start, because what could be worse than a someone breaking their marriage vows? And as for Zoey, she thinks he's on the trip alone in order to troll for sex with all the horny singles, making him a giant jerk— especially once he manages to insult her on day one! The problem is, they're stuck together on the ship, and Sebastian has instructions not to let her out of his sight. They can't get away from each other, and the more time they spend sparring, the more the sparks fly. Along the way, the adventures they share draw them closer and closer, and by the end of their seven days at sea, Zoey and Sebastian are torn between the secrets they're supposed to keep and their desire to be together. And there's no way to have both. But once they each return home alone, Zoey and Sebastian have to come to grips with the fact that behind all the lies, there's a bigger truth, that maybe they were meant to be.

Please share your favorite lines or quote(s) from this book:
I love these lines because Sebastian is so wrong about what's going on, so conflicted, and so sensitive all at once:
I take a deep breath, closing my eyes under the beating sun. Across the highway, the surf pounds on the beach. I can still taste her on my lips, her sweet mouth laced with the bitterness of the cacao and the reality of what I've done. I kissed another man's wife.
What inspired this book?
The first thing I knew about Sick of this Ship was that I'd signed up to participate in a series all about a cruise, when I'd never been on a cruise- and I had never wanted to, either! Clearly, my main character, Zoey, would start off deeply disliking the idea of a cruise and would change her mind about it over the course of the trip. As I thought about who would really dislike a cruise, it came to me that she'd be an adventure seeker and adrenaline junkie who figured a cruise wouldn't have any of that. Boy does she turn out to be wrong.
Then I wound up watching the 1948 movie, "Romance on the High Seas" with Doris Day and Jack Carson. This vintage cruise ship Rom Com is a full-on screwball comedy, typical for Rom Coms from this era— full of mistaken identities, mix-ups, a super spunky heroine, and laugh out loud moments. I loved the premise of the movie, but the plot was a hot mess. I decided I would let the premise inspire me for Sick of this Ship, but do it with deeper characters, a tighter plot, and a lot more fun and spice for modern readers. And thus, my premise was born: two sisters who swap places, and a detective who is trying to catch one of them cheating. He hates her at first on principle, but then falls for her, hard, still not realizing she's the unmarried sister. And then bam, does he have to deal with some internal conflict.
Once I found my premise, it showed me that Zoey and her sister must look uncannily alike. After that I discovered that they also look remarkably similar to a big name Hollywood actress. Zoey's sister does the stand in work for this actress, while Zoey, my adrenaline diva, is the actress's stunt double. In the end, swapping places with her sister turns out to be Zoey's riskiest stunt yet!
How did you 'get to know' your main characters? Did they ever surprise you?
One of the first questions I had to ask myself was why Zoey and Sebastian— two otherwise nice, good people— would go to such great lengths to deceive each other and to keep their secrets, instead of giving in to love. Immediately, I knew that Sebastian, a detective, is sick to death of catching cheaters and breaking up marriages. And when I talked to him about it a little more, he told me it was because of his stupid parents— they're serial cheaters, and he grew up with his paternal grandparents as a result of them always going off to chase the next tail. He's pretty jaded about marriage and lasting love as a result. So the emotion behind his initial rudeness to Zoey, when he thinks she's married and cheating, is larger than life. Then later, his self judgement from falling for a married woman makes him do some stupid things. Luckily a lot of his reactions are also funny, as these over-the-top, emotion-driven behaviors tend to be.
As for Zoey, she surprised me. I thought she'd be a sweet girl willing to do her sister a favor and swap places for a week. But what Zoey and her sister do is actually a little extreme, especially her sister's actions. So in a way, it was Zoey's sister whose story came clear to me first. The girls had a really icky stepfather, and Zoey's older sister took the brunt of his bad behavior. Now her sister is married but a bit broken, and can't trust her husband. When hubby bails on their anniversary cruise, she's sure he's cheating and decides to also skip the cruise so she can secretly spy on him. In order to keep him in the dark about her locale, she begs Zoey to go in her place and take over her Instagram. Once I realized this backstory, I knew what was going to drive Zoey. Zoey is the guilty survivor, wishing she'd done more to help her sister when they were young. Now, she's super protective and will do anything for her beloved sis. Thus, keeping her sister's secret is a big deal to her. Plus Zoey doesn't want to admit to anyone what her sister is up to. That would be throwing her under the bus, now wouldn't it? So it's Zoey's big heart, her protectiveness, and her loyalty that make her do things she otherwise wouldn't do.
What was your favorite scene to write?
We've talked a lot about the deep stuff so far, but this book was a pile of fun to write. I giggled all the way through writing the mistaken identity, slapstick, and crazy mix-up scenes, but one scene stands out because it had me snorting milkshakes out my nose.
Snippet:
"What flavor did you get?" my BFF, Jamie, asks the adorable stranger.
"Ore-ohhh Yes." The guy's tone is an invitation.
"How tasty," Jamie leans forward. "I'm Jamie, and you are?" His hand is out, Marie Antoinette style, as if this guy is going to kiss his ring.
"I'm Oscar, and the pleasure is all mine." He bends over and kisses the back of Jamie's hand. A part of me thrills at their exchange, while part of me wants to sink through the floor. I glance back toward that tall drink of Haterade but he's gone. I mean, thank goodness he's not staring anymore, right?
We step up to the counter and order: me a scoop of Cherry Popped, and Jamie a scoop of Blueberry Balls. I turn to laugh with him about our selection, but he's already glued to Oscar's side again. It's clear that aside from the ice cream, there's little chance Jamie will have blueberry balls at any point on this trip.
I, on the other hand, am alone, waiting for my Cherry Popped, while the line of hungry customers stares my way, each impatient for their turn at the Lick Me counter. Holy Chocolate Chip-n-Dale, what if Jamie was not the right person to bring with me after all? I hope I won't be flying solo on this ridiculous ship for an entire week, while everyone else is making Love at Sea.
What was the most difficult scene to write?
The scene where Zoey and Sebastian first kiss was probably the trickiest, because it was a hard scene to balance out. The truth of who they are isn't out yet, and while they both want the kiss, both very much think they shouldn't. So this scene had to be filled with a yin-yang of desire and reservation, of holding back and yet still entering in!
Snippet:
"Now kiss your wife, hombre," Miguelito says. Sebastian's eyes widen and lock onto mine. His throat bobs. We don't have to do this. I know he won't want to. He's way too upright and moral to go through with it. So long as he thinks I'm Anna, and married, he'll never…
Sebastian has stepped closer to me, his eyes on my mouth. My god. I put my hand against his chest. I should tell him he can stop. But I don't want him to stop. He licks his lips, and mine part. I can't breathe.
Miguelito gives Sebastian a little push, and he stumbles forward, his hands catching around my waist, his fingers digging into my sides, while mine press against his chest. Before I even know what I'm doing, I'm on tiptoe with my lips smashed against his. He makes a muffled noise in his throat, like a leashed dog whining for freedom.
Would you say this book showcases your writing style or is it a departure for you?
Sick of this Ship is in the Contemporary Romantic Comedy genre, which I absolutely love, and is where I write. I've been told, however, that it is the funniest of my books so far, and I believe it. The more novels I write, the more I've learned why misbehavior is the key to comedy, and why big, deep, emotional backstory is the key to making it resonate instead of coming off as merely frivolous bad behavior. I want you rooting for my characters, while laughing at their mistakes, and also begging them to get over themselves and get into bed already! The book is spicy and funny and deep all at the same time, and both main characters have a lot to learn along the way. Adding to some of the hilarity, there's the fact that our cruise ship is ripe for entertainment. The Love at Sea series authors collaborated to come up with recurring side characters who really pop, and we picked a real life cruise ship to model ours on, which is probably the sexiest, punniest ship in the world.
What do you want people to take away from reading this book?
My books are about entertaining escapes, inspiration to live your dreams, and of course, making healthy relationships hot. In this book, the driving theme is that in order to make love last, you have to be willing to re-build trust, again and again, over the course of your lives together. We all want the fairytale, but it does take a lot of work to keep a romantic relationship "fairytale good," instead of "evil-witch/poison-apple/locked-in-a-tower bad." Zoey and Sebastian have to grapple with this reality before they can get together. Both of them struggle with trust at the beginning of the book, so when they finally do overcome their fears and take the leap of faith on their relationship, they're both ready. They're in it to win it. They know that they're making a commitment to put in the work forever and ever, and they want that. For anyone reading the book, who finds they have to work hard at their relationship right now, you're not alone! And if you're single, it's okay to let go of the myth of the easy fairytale romance and be open to doing the loving work with the right person.
What are you currently working on? What other releases do you have planned?
I'm just finishing up a spicy little bonus scene for my Halloween rom com, Romance is Dead. I'm excited to offer that bonus to readers who buy the book starting this October, as well as to my newsletter subscribers. Romance is Dead is the first standalone in my Unexpected Holidays series. Also, the third book, called New Year, No You will come out just in time for (you guessed it) New Years! Like Sick of this Ship, it's another escapist travel story. It features a couple whose multi-year attempts at conception have left them neither pregnant nor particularly interested in sex. In a last ditch effort to fix something— anything— they head to an ayahuasca style fertility retreat deep in the jungle of Panama. Needless to say, things go wrong.
Additionally, I have a free short story available on my website, called Stoney Island Dreams, and I'm working on the novel length sequel to that, called He's a Gem, coming out Winter 2023. These two stories revolve around the jet-setting offspring of a wealthy English clan, whose family-owned gemstone conglomerate needs a spot of social and environmental polishing up. And it turns out, their stiff-upper-lip style of love and attachment needs a bit of work too.
Thanks for blogging at HJ!
Giveaway:

An ebook of choice from Mari Sol backlist.
To enter Giveaway: Please complete the Rafflecopter form and Post a comment to this Q:

We all know relationships take work. But is there such a thing as too much work? And for those of you in the trenches, what is it about your love that makes you keep going, giving your relationship everything you've got to keep your fairytale romance alive?
Excerpt from Sick of this Ship: An Enemies-to-Lovers Romance:
"Why did you get tickets to the Lover's Masquerade?" I sound way too abrupt, but talking to her is hard. I don't speak with the wives of my clients; women forsaking all the promises they made to men they supposedly love. I don't even speak to my slimy, cheating parents unless I'm forced. Infidelity ruins relationships. It breaks up families. It's immoral, unethical, and downright cruel. I don't tolerate people who step out.
"Um." She presses her lips together. "I picked the Masquerade for the costumes. Definitely the costumes." But she says this with little conviction. Again, I can't help wondering at her flatness, which contrasts so much with her occasional flashbulb smile. What brings that out?
"Why did you choose the Masquerade?" she asks. I clear my throat, trying not to grin at the way she's fallen into my trap.
"My buddy picked it," I say. "Unfortunately, he had to bail on the trip at the last minute. Work stuff came up and he couldn't come." I make a sad face. "I love cruises though, so I came without him. What could be better than a Caribbean cruise, am I right?" Beneath her giant mask, she purses her lips like she might not agree.
I've concocted a backstory that I hope might elicit some kind of emotion in her. I need a response I can use to gauge how she's feeling about her husband's bail out. But before she can reply, we're at the bottom of the stairs and a black-tie clad server intercepts us.
"Tickets please?"
She shows her phone to the guy.
"Welcome!" He scans the code on her screen and frowns. "I'm so sorry, but someone has already checked in under one of your tickets."
"Oh, we're not together." She moves away from me.
"We just met," I say. "We're complete strangers." I don't want to be mistaken for her date. "Wouldn't we, I don't know, match or something?" I force a grin at the server, but he's looking at us with a deep furrow in his brow.
"You're the only two people dressed for a Masquerade." He draws his head back so his chin sinks into his neck. Impossible. Mike told me what to wear tonight. In fact, he lent me his outfit. And then my heart sinks. Mike got his misinformation from his wife. Of course, we're the only two people here dressed for a Masquerade. Shit. This kind of misstep could blow my cover.
"This makes no sense." She tears her mask off her head, which pushes her updo askew. She stares around the upscale restaurant, taking in the already dining, elegant guests in summery formalwear. Her face grows red, and she makes a low huffing noise.
"Very sorry, madame," the server says. "This is the formal welcome dinner. There is, however, a Masquerade at week's end. Perhaps you were thinking of that?"
Glancing my way, she takes in the length of my shiny satin suit with narrowed eyes. Pressing my hands to my sides, I clench my jaw, not loving the way her gaze is doing strange things to my insides, making my stomach flip over and my groin tighten. I would never be attracted to a married woman. Never.
"Unbelievable." Her tone is flat and cold again. She looks like she's sniffing out a rat. God, I hope I haven't screwed up this assignment by introducing myself. Mike will be furious if I blew my cover, and there goes my job offer from him.
"You're sure you're not together?" The server laughs awkwardly, glancing between us. "We have very good group couples' therapy on board this week."
"If I had a date, it would be someone—" I stop talking a moment too late.
"Seriously?" She shakes her head, grabs her phone back from the server, and stalks towards her table, head high.
My heart sinks. Loose lips sink ships, isn't that the saying? And with one accidental insult, I blasted a cannon-sized hole through my chances of getting any information out of her this week.
Excerpt. © Reprinted by permission. All rights reserved.


Book Info:
Zoey
I would do anything for my sister. That includes pretending to be her on a cruise so she can stay behind and spy on her cheating husband.
My job? Take over her Instagram and enjoy myself.
But my tropical holiday becomes anything but relaxing, once I meet Sebastian Greer. Pain in the ass extraordinaire. A desperate man who can only be looking for one thing – to hook up with all the single women he can find on the ship.
Unfortunately, Sebastian seems to be everywhere I go. And the thing is, the more I run into him, the more I realize that maybe I was wrong about him after all.
Sebastian
Seducing a beautiful woman on a cruise? Sounds like a dream come true, right?
Wrong.
I'm not here to fall in love or even hook up. I'm here to catch a cheater.
That's right, my boss thinks his wife is unfaithful, and it's my job to prove it.
There's just one problem…the more I get to know my target, the harder I find it to fight these unexpected feelings for her.
When she confesses that she's not who I think she is, I'm pissed – even though I've been lying to her too.
With tensions flying high, we're both sick of this ship. The end of the cruise can't come soon enough. But after we disembark, no matter how much I want to forget her, I can't. The question remains: could we overcome our secrets and have a future together, or did our ship already sink?
Sick of This Ship is an enemies-to-lovers romance, part of the Love at Sea multi-author series. Get ready to set sail through the Caribbean on Festival Cruises' most alluring voyage with eight of your favorite authors – happily ever after guaranteed!
Experience everything the Love at Sea series has to offer. From speed dating to masquerades, guests are sure to enjoy the hot days and steamy nights. Explore hidden waterfalls, swim with dolphins, and watch as eight couples find their forever on the open ocean.
Book Links: Amazon | B&N | iTunes | Kobo | Google |


Meet the Author:
Somewhere between Hallmark movies and the SNL skits about Hallmark movies, there's my brain. My capable, assertive, and sometimes sarcastic female leads are adventurous and quirky, and the men who fall for them are absolutely worth your (er, their) time. As most people do, I started writing Rom Coms when I was a stressed out corporate director and needed the escape. So my books will send you somewhere fun, like a tropical beach (or a haunted theme park) for some relaxing self care time. I love the juicy bits – yes, all the bits – but I believe in making healthy relationships hot, so the juice will be made with kale, and probably a cucumber or two. *Wink*
If you want to know why you can trust my expertise in the romance and comedy departments, visit my website where you can sign up to get a free short story – and my emails, where I'll share at least a few spicy secrets.
Website | Facebook | Twitter | Instagram | GoodReads |