Today it is my pleasure to Welcome author
Serena Bell
to HJ!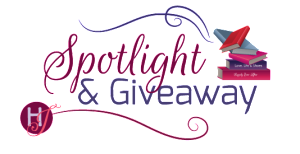 Hi Serena and welcome to HJ! We're so excited to chat with you about your new release, Sleepover!

Hi, Sara! It's always a delight to be here, getting a chance to hang out with your readers!

Please summarize the book for the readers here: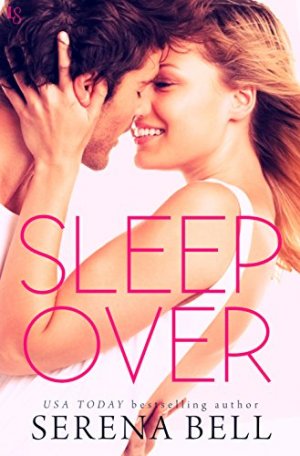 Sleepover is a book about what happens when the man who moves in next door is also your one and only one-night stand. But more than that, it's a book about two people who are desperately in need of a little bit of happily-ever-after. Sawyer's wife died recently, and he's been drowning his sorrows in casual sex. Elle's husband cheated on her in a particularly humiliating way, and she's decided a one-time one-nighter might be the perfect cure. Except now they're next-door neighbors and their kids are inseparable. It's a recipe for disaster—either that or Sawyer is the perfect solution to Elle's biggest problem, the fact that she doesn't have a date to her ex-husband's dreaded wedding…

Please share the opening lines of this book:
"It's a shithole."
Brooks stands on the sidewalk outside my new place, arms crossed.
"Thanks," I tell my brother.
Please share a few Fun facts about this book…
Elle and Sawyer have an exhibitionistic streak that I didn't plan on ahead of time!
As you can see from the opening lines, Brooks, who makes an appearance for the first time in Can't Hold Back, returns in full force for Sleepover. He delivers many of my favorite lines in the book.
At the same time I was writing this book about the literal and figurative fences that were keeping Elle and Sawyer apart, we were working with our terrific next door neighbors to paint and build a fence between our properties. It was a really fun project, but sadly, it's not nearly as sexy as Sawyer's fence.
Please tell us a little about the characters in your book. As you wrote your protagonist was there anything about them that surprised you?
Elle has had the rug pulled out from under her in a big way—her husband just left her for his high school girlfriend. She discovers that he never got over his girlfriend, which means, to Elle, that he never really loved her. It was a heartbreaking revelation, and it has undermined Elle's self-confidence. That said, she is a tough woman—a single mom and a writer who's turning her pain into a funny, instructive book. What surprised me most about her was discovering that she has a serious naughty streak. It surprised her, too!
Sawyer is hurting in the wake of his wife's death—not just for himself, but for his son. He takes a lot of his misery out on the gorgeous reclaimed-wood furniture he builds, and the rest during one-night stands that have lately gotten too numerous to count. But he never lets his misery keep him from paying attention to the few people he loves ferociously, including his brother and his kid. I think what surprised me most about Sawyer—maybe something you wouldn't expect from a guy who's broody and commitment phobic—is how sentimental he is—the kind of guy who wants to know the story behind the reclaimed lumber he's building with and who would build a fence that's beautiful and fair to the neighbors on both sides.
If your book was optioned for a movie, what scene would you use for the audition of the main characters and why?
I'd definitely use the scene where they first see each other after they become neighbors, when they realize they've met before—in the sexiest possible way. Here's how it starts …
My face goes flaming hot, and I'm not sure if it's from shame or lust.
The guy standing in the doorway is Tall, Dark, and Broody. The Original Tall, Dark, and Broody, as in my rebound sex guy.
Dark eyes. Dark hair. Strong jaw, shadowed with late-day stubble. A body so built he fills my field of vision, a broad chest swelling under a soft cotton T, and those spectacular biceps, which deserve every ounce of Mrs. Wheeling's praise.
The next set of images are memories, a wash of sensation as vivid as a dream in progress: him looming over me just before his mouth seals mine in a kiss, his body crowding mine against the brick wall of the alley outside the bar, the heat and size and thickness of him like a drug I can't get enough of. His mouth, tasting of scotch, and his tongue, soft as velvet, stroking all my tender corners so by the end of the first kiss I am already thinking of all the places I want his touch. His callused hand pushing my skirt up, finding and tearing my underpants, his fingers sliding headlong through my slickness, the one he slipped into my core thick enough for me to clench around, but his thumb on my clit still nimble enough to bring me off in the space of ten heartbeats.
It's possible I make a sound, nowhere near audible enough to be a moan or a whimper, more like a huff of surprise.
"Dad! Dad!" Jonah says. "Can I have a sleepover at Madden's house?"
Tall, Dark, and Broody's eyes haven't left my face.
"Well," he says. "We meet again."
What do you want people to take away from reading this book?
I want people to feel like there's hope for love after loss. It doesn't matter how badly you've been hurt or how badly you're hurting, your life can change on a dime and joy can come rushing into it.
What are you currently working on? What other releases do you have planned?
Ooh, this is a great time to ask me this question. This winter I'm (indie) re-releasing the Returning Home series (with gorgeous new covers). For those of you who aren't familiar, these books are about veterans coming back from war, trying to put their lives back together and getting surprised by love. And then this spring, there will be a fourth book in the series, Griff's book, also an indie release! Griff has wanted his own book for a long time and I am super excited to be diving in to telling his story.

Thanks for blogging at HJ!
Giveaway:

eBook copy of SLEEPOVER by Serena Bell
To enter Giveaway: Please complete the Rafflecopter form and Post a comment to this Q:

Since Sleepover is a next-door neighbor story, let's talk good and bad neighbors. Who's the worst neighbor you've ever had? Or, instead, the best?
I'll start. The worst neighbor I've ever had was my now-husband's and my landlord in our first apartment. She lived upstairs from us and she was determined to make our lives miserable. We were quiet and low-maintenance (I SWEAR) but she would find the craziest stuff to pick on us about. She accused us of knocking the toilet loose from its moorings, she illegally metered our water, she complained about phantom sounds that we couldn't track down. She slid long, detailed complaint notes under our front door on a regular basis, handwritten on pink notepaper, and we still, years and years later, can quote verbatim from them. As in, "There is a loud beeping noise coming from your apartment. It hurts my ears and keeps me awake at night. Please locate the source of the disturbance and eliminate it promptly." (All I can say is, if there were a loud beeping noise coming from our apartment, wouldn't it also have been hurting our ears and keeping us awake at night??)
Excerpt from Sleepover:
"Sawyer, she's your neighbor. Bad idea. Don't do it."
"I think it might be too late."
Brooks stares at me.
I tell him about the wedding and the agreement Elle and I made. I give him a quick rundown of the foreplay situation, details omitted, just enough so he grasps the lay of the land. No pun intended.
"We both totally know what we're getting ourselves into," I say in conclusion.
"No one ever knows what they're getting themselves into," Brooks says. "Sex is like a giant black hole. You think you're in charge, but there's all this gravitational pull and antimatter, and before you know it you've been sucked into something that even the world's best scientists don't know shit about."
I eye him. "Does this have anything to do with that woman you said you shouldn't have slept with? Your friend's girlfriend's friend?"
"We're talking about you, not me," Brooks says.
"Sure we are."
"Don't try to change the subject."
I grab a handful of paper plates and shove them en masse into the kitchen garbage. He's wrong. He's wrong about Elle, and I need him to know it.
"She's strong," I say. "Her asshole ex-husband cheated on her in the worst way, and she didn't fall apart. She's raising her kid on her own. She stands up for herself and her people. Give her some credit, okay? She's not a caramel. She knows her own mind, and she knows where she and I stand, so mind your own black hole of sex nothingness and let me mind mine."
The look Brooks gives me now is in a whole other category. Like I just told him I've taken up ballet dancing.
"You like her."
I shrug. "'Course I like her."
"No, I mean, you like her like her."
"What are we, in seventh grade?"
"I just wasn't expecting that. I didn't see you getting over Luce anytime in this cent—"
"I'm not over Luce." My voice is hard.
Brooks puts both his hands up and takes a step back. "Yikes, man. Sorry."
"I'll never be over Luce."
My heart is pounding with anger and a deep, gut-clenching sadness.
Excerpt. © Reprinted by permission. All rights reserved.


Book Info:
Sawyer: After my wife died, I promised myself I'd never go through the pain of losing someone again. Now I keep my flings neat, tidy, and one-time-only. Besides, my son needs me more than ever. He's miserable in our new town, so I'm pumped when he makes friends with the kid next door—until I recognize his mom from a one-night stand. Perky and upbeat, Elle Dunning is not my type for anything other than tearing up the sheets. So why do I keep letting myself get roped into game nights and get-togethers?
Elle: It so hasn't been my year. That's my first thought when I see my new next-door neighbor. I never would have hooked up with Sawyer Paulson if my husband hadn't left me for his high-school sweetheart, but because our eight-year-old boys have become best friends, I've got to make nice with Mr. Tall, Dark, and Silent. Yet the more time we spend together, the more Sawyer opens up. We've both been hurt—badly. So it's one thing to send the kids off to sleepaway camp together. It's quite another to promise each other a lifetime of sleepovers. . . .
Book Links: Amazon | B&N | iTunes | Kobo | Google |


Meet the Author: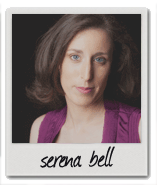 USA Today bestselling author, RT Reviewers' Choice Award nominee, and Amazon Best Book of 2017 for romance winner Serena Bell writes richly emotional stories about big-hearted characters with real troubles and the people who are strong and generous enough to love them. A former journalist, Serena has always believed that everyone has an amazing story to tell if you listen carefully, and she adores hiding in her tiny garret office, mainlining chocolate and bringing to life the tales in her head. When not writing, Serena loves to spend time with her college-sweetheart husband and two hilarious kiddos—all of whom are incredibly tolerant not just of Serena's imaginary friends but also her enormous collection of constantly changing and passionately embraced hobbies, ranging from needlepoint to board games to meditation.
Website | Facebook | Twitter | Instagram |