Today it is my pleasure to Welcome author
Sarah Morgan
to HJ!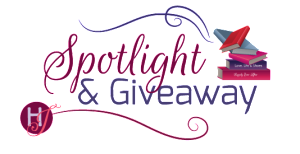 Hi Sarah and welcome to HJ! We're so excited to chat with you about your new release, Snowed In for Christmas!
Please summarize the book for the readers here: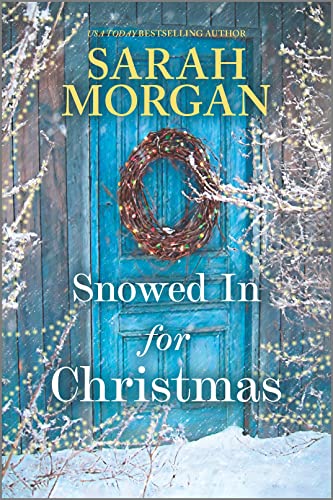 Thanks to a combination of work pressures, bad luck, and the heaviest snowstorm for several decades, Lucy Clarke, single, alone and definitely not feeling festive, finds herself snowed in with the Miller family for Christmas. It's not the worst place to be trapped. The Miller family take Christmas seriously, and the house is filled with fir trees, log fires, festive sparkle, and the delicious smells of baking, but it isn't all comfort and joy. Seriously sexy businessman Ross Miller isn't thrilled that Lucy has turned up at his family home, and things become complicated when his delightful but interfering family mistake her for his girlfriend. Lucy suddenly finds herself entangled in the complex dynamics of the Miller family, while falling for Ross….
This book includes three of my favorite things – a sizzling romance (several sizzling romances in fact!), a big, loving complicated family, and Christmas.

Please share your favorite line(s) or quote from this book:
I have so many favorite lines, but one of them is from Ross's grandmother, Nanna Jean:
"I may have danced my last tango, but there's no reason why my imagination can't still have fun!"
Please share a few Fun facts about this book…
I wrote this book last winter and there was one particular scene (no spoilers) that made me laugh so hard I cried. I hope that scene will make readers smile too (I hope the whole book will make them smile!).
The café Lucy visits in the book is based on a real café that I discovered when I was exploring the remote Scottish Highlands. It was cosy and welcoming, just like the cafe in the book.
What first attracts your Hero to the Heroine and vice versa?
Lucy is attracted to Ross the moment she meets him, but the feeling deepens as she observes his love for his family. Ross is initially wary of Lucy (thanks to far too much interference on the part of his family!), but soon discovers her qualities for himself!
Did any scene have you blushing, crying or laughing while writing it? And Why?
I love the scene where Ross first meets Lucy. It's full of delicious misunderstanding and tension and it was so much fun to write. Here's a snippet!
"Hello? Where is everyone?" A deep male voice loaded with humor came from the hallway, followed by the sound of footsteps. "The prodigal son returns and there's not even a dog to welcome me? What sort of Christmas gathering is this?"
Hunter barked furiously and bounded toward the voice.
Glenda's face lit up like the Christmas tree and so did Nanna Jean's.
"Ross! Perfect timing," she said as a man appeared in the doorway. "Do we have a surprise for you! All your Christmases have come at once. It's going to knock you off your feet."
"It was one hell of a journey, so that's not going to take much." He was tall, with tired eyes and a shadowed jaw that suggested shaving had been low on his list of priorities for the past day or two. He hugged his mother, kissed his grandmother on the cheek and told her with a cheeky grin that she didn't look a day over ninety-six.
Lucy grinned, too, because she used to say the same thing to her own grandmother.
Snow dusted his dark hair and her first thought was that she hadn't made a list for Santa, but if she had this man with the laughing eyes and the killer smile would be right at the top of it.
Except that this was Ross Miller and she was actually in his house at Christmas, which wasn't at all what she'd intended when she'd arrived here.
He kept his arm wrapped lightly around his grandmother's shoulders. "So…where's this surprise that is going to knock me off my feet?"
"What are you talking about? She's standing right there!" Nanna Jean extended an arm toward Lucy, as if she was introducing an act in the circus and she remembered that, for a reason she had yet to figure out, his family seemed to think she was his girlfriend.
Lucy gulped. This wasn't at all how she'd envisaged this scenario unfolding when she'd planned it and she was about to apologize and make a rapid exit when he smiled at her quizzically.
"Hi there. I'm Ross. I don't think we've met, although you do look familiar. Are you local?" He gave her a long look, as if he was trying to work out where he'd seen her before. "I'm going to have to beg you to excuse my terrible memory."
"I'm Lucy, and—"
"What do you mean you haven't met?" Nanna Jean was astounded. "Are you trying to pretend you don't know your own girlfriend, Ross?"
"My…?" The question died on his lips along with the smile. He breathed deeply. "Wait. Did you say your name was Lucy?" He looked at her, looked a little harder and then slowly turned his head and shifted his gaze onto his sisters. "What the—"
The youngest, Clemmie, flattened herself against the doorframe. "Ross—"
"If you'll excuse me, I need to—" Alice started to slide from the room but quick as a whip her brother clamped his hand over her arm.
"Stay right where you are. You're not going anywhere."
Everyone was silent. Even the dog was silent. The cat flicked its tail.
Clemmie swallowed. "Ross—"
"Girlfriend?" His voice was silky smooth as he addressed his sisters, who didn't seem in any way reassured by his moderate tone.
"We can explain," Clemmie muttered, and he gave what seemed, on the surface, to be a pleasant smile.
"I wish you would."
Readers should read this book….
…if they want a fun, uplifting family drama with plenty of romance and festive joy!
What are you currently working on? What other releases do you have in the works?
I'm putting the finishing touches to my summer book for next year (title to be revealed!) and I've just started my Christmas story for 2023. In the meantime I'm looking forward to my trade release from last year, Christmas Ever After being released as a mass market paperback in October.

Thanks for blogging at HJ!
Giveaway:

One finished book copy of Snowed in for Christmas
To enter Giveaway: Please complete the Rafflecopter form and Post a comment to this Q:

What's your favorite romance trope?
Excerpt from Snowed In for Christmas
"Are you sure this is a good idea?" Maya helped Lucy pack boxes of the Fingersnug into a bag. "Isn't there a risk that turning up at his house in Scotland makes you look like a stalker?"
"I can see why you might be concerned about that and I'm not going to say it didn't cross my mind, but no. Firstly because I'm in Scotland anyway, doing a photoshoot for the Fingersnug along with reindeer and several influencers, and secondly because this is what Zoe told me to do. I'm simply following her advice. And it's not as if I haven't tried every other route first." Maybe she was overstepping a little, but sometimes you had to take a risk to get ahead.
Ever since Arnie's health scare she'd been working flat out to put together ideas for Miller Active. She was excited about her plan and desperate to get her proposal in front of Ross Miller before the competition snagged his attention. She was willing to take the chance that the whole thing could explode in her face. What was the worst that could happen? He'd slam the door on her, which wouldn't be pleasant but at least she'd be able to limp home knowing that she'd done everything she could to help Arnie and protect people's jobs.
"Who is Zoe?"
"Ross Miller's personal assistant. She's great. She's organized, and she knows everything. We went to that new wine bar near the river last night, and—"
"You went to a wine bar with Ross Miller's assistant?"
"Yes." Lucy tucked some of the festive "props" she'd bought into the bag. "We've been talking every day for the past week, and we've become friendly."
Maya shook her head in disbelief. "How do you do it? If someone stands still for long enough, you befriend them."
"It wasn't hard. I like her. I took my proposal over to the office and we got chatting. Turns out she's from Scotland, too, and she knows Ross from school."
"And he gave her a job?"
"Why not? She's brilliant. And who knows, maybe she threatened to reveal all his secrets if he didn't employ her." Lucy added two boxes of fairy lights to the bag. "They're obviously good friends. Sounds as if they have one of those fun relationships full of banter where she scolds him, and he pretends to do as he's told. Can you pass me the snow globe?"
Maya handed it to her. "Good friends? Or very good friends."
"Not romantic. According to Zoe, Ross isn't involved with anyone. He occasionally dates, but women tend to get frustrated by his focus on work. He actually forgot about his last date, left her sitting in a restaurant." She forced the snow globe into the bulging bag. Maybe it had been optimistic of her to think she could manage with the one bag.
"Not the king of romance, then," Maya said. "Does Ross know that his assistant is revealing his entire personal life to strangers?"
"I'm not a stranger. I've seen her four times this week."
May rolled her eyes. "And no doubt by Friday you'll be godmother to her children."
"She doesn't have children, although she would like to. She's dating William, but he's currently living in Edinburgh and she misses him horribly. William, it seems, is very slow to make a commitment so Zoe is thinking of proposing herself. We talked through a few strategies." Lucy tried to close the bag and failed. "A little help, please?"
Maya pushed the sides of the bag together. "No offense, but since when did you become the expert on marriage proposals?"
"I know a lot about the theory." Finally, Lucy managed to close the bag. "You don't have to travel the world to teach geography. I'm creative, that's my job. I know how to make an impact. Also, I pay attention to what people want and need. That's the basis of successful selling and, in the end, that's what we're doing. All the time. Every day. I'm going to be selling the idea of me to Ross."
"So where does William fit into this?"
"William works in risk assurance so it's understandable that he won't be given to impulse. He needs a little something to nudge him past that caution barrier. Fortunately Ross Miller closes the office for a week over Christmas, which means Zoe can go home, too." Lucy lifted the bag. "This weighs a ton. Nothing else is fitting in there."
"He closes the office?"
"Yes. He goes home to Scotland to spend time with his family."
"That's nice."
"It is. I like it when people appreciate family." Lucy lowered the bag back to the floor. "I feel as if I've forgotten something. What else do I need?"
"A whole lot of good luck and the bound copies of your proposal. You wanted two, is that right?" Maya handed them to her. "You haven't discussed this with Arnie, have you?"
"No. He is supposed to be resting. No stress. You know what he's like. If I even mention this, he'll want to be involved." She knew she'd never forget the sight of Arnie being taken away in an ambulance. For a horrible moment she'd thought she might lose another person she loved, but fortunately it hadn't turned out to be as serious as they'd feared.
Arnie had been discharged with medication and a lecture on lifestyle.
He was keeping in touch with the office, but Lucy had given everyone strict instructions not to contact him.
The office felt strange without him there. Even the Christmas tree and the decorations couldn't make up for his absence. But if he rested now, hopefully he'd be well enough to come back to work in January.
In the meantime she was holding the fort.
Maya gestured to the proposals in Lucy's hand. "Good work, by the way. Clever. I think Ross Miller will be impressed."
"Let's hope so." She grabbed some Christmas wrapping. "Did you see the photo Ted sent round? The baby is gorgeous."
"They're not getting any sleep."
"I know. Ted says he watches the baby half the night to check she's still breathing." Lucy knelt on the floor, cut the wrapping paper and measured a length of ribbon.
"Ribbon?" Maya frowned. "You're not seriously gift wrapping the proposal?"
"Why not? It's Christmas." She wrapped the document carefully. "Even the most hard-hearted businessman can't help but respond to wrapping paper covered in cheerful robins, surely?"
"That's why you're wrapping it? To fill his hardened heart with festive joy?"
"No." Lucy tied the ribbon and secured the label she'd handwritten in careful script. "I'm wrapping it in case something happens and I'm not able to deliver it to him personally. It's Christmas, and they have a big family gathering every year."
"Zoe again?"
"No. I read about it in that magazine feature I mentioned." She'd pored over every page, envious of the oversize Christmas trees, the lush garlands adorning fireplaces and the curved bannister. "If I hand them a boring-looking proposal the chances are they're going to forget about it. Who wants to read a boring document at Christmas? If I wrap it, then there is a good chance that at some point over the festive season it's going to be opened."
"Possibly by one very disappointed kid who is immediately going to throw a tantrum before tossing it out of the window."
"No young children in the family, according to my research." She tucked the wrapped parcel carefully into her laptop bag, along with the spare unwrapped proposal.
"Please tell me you're not dressing as Santa when you drop it off."
"I wasn't planning to—" Lucy rocked back on her heels "—but now you're making me think."
"Well don't think. You've done enough thinking." Maya rested her hip on the desk and folded her arms. "So why didn't he go into the family business?"
"Ross? I have no idea, and it's not relevant. I am not there to interfere with family politics. I am simply going to ring the doorbell and hand over my gift. Merry Christmas. That's it."
"You should have put a copy of that marketing magazine in with the proposal. Cover girl Lucy."
Lucy stood up and put the unused wrapping paper back on her desk. "That's one of those awards that we are all super proud of, but no one else in the world has ever heard of."
"But you're the face of modern marketing. He might be impressed."
"Or not." Lucy glanced at her phone. "I have an hour before my train leaves."
"The sleeper. I've always thought that sounds romantic. Traveling on a train through the darkness, clickety-clack, clickety-clack."
"There is nothing romantic about having a carriage to myself."
"Maybe it will be like one of those spy movies," Maya said, "where the bad guy is lurking, waiting to throw you out of the window."
"And for that comforting thought, I thank you."
"You should have taken some days for yourself while you're up there. Have a mini break."
Lucy couldn't think of anything worse. "I've already booked my return journey the following night. All organized. It's a flying visit."
Even if she had the money for it, she didn't want to spend time in a hotel on her own at Christmas. How miserable would that be?
No, she'd spend the day taking creative photos of the Fingersnug with the reindeer herd as her backdrop, and then she'd deliver her proposal to Ross Miller on her way back to catch the train.
As far as she could see, there was nothing that could go wrong.

Excerpted from Snowed in for Christmas by Sarah Morgan. Copyright © 2022 by Sarah Morgan. Published by arrangement with Harlequin Books S.A.
Excerpt. © Reprinted by permission. All rights reserved.
Book Info:
What happens if the only Christmas celebration you want to attend is one you haven't been invited to? USA Today bestselling author Sarah Morgan delights with this hilarious and heartwarming Christmas cracker of a novel!
The Miller family Christmas is legendary – it's the kind of perfect festive gathering that advertising exec Lucy has only ever read about. Until now. Because this year, she needs to get Ross Miller on board with a new contract, and he's not taking her calls. So she has no choice – she'll gatecrash the Miller Christmas, get Ross's signature, then disappear before her envy at their epic family celebrations gets too much.
The Miller sisters couldn't be more different – tough cookie doctor Alice despairs of soft-hearted nanny Clemmie – but they are united by two things. A wish to see their disreputable older brother Ross settle down, and horror at their parents' well-meaning interrogations every Christmas! Especially this year, with both women hiding life-changing secrets they do not want dissected over the Christmas turkey. So when a woman shows up on their snowy Highland doorstep, asking for Ross, and their grandma mistakes her for Ross's new girlfriend, an opportunity presents itself
Before she knows it, Lucy has been invited to stay for the holidays, as the newest Miller plus-one. Her 'boyfriend' is furious, but the chemistry between them is as tempting as it is surprising. It's shaping up to be either Lucy's worst Christmas of all, or the best mistake of her life….
Book Links:  Amazon | B&N | iTunes | kobo | Google |


Meet the Author:
Sarah Morgan is a USA Today and Sunday Times bestselling author of contemporary romance and women's fiction. She has sold more than 21 million copies of her books and her trademark humour and warmth have gained her fans across the globe. Sarah lives with her family near London, England, where the rain frequently keeps her trapped in her office. Visit her at www.sarahmorgan.com
Website | Facebook | Twitter | Instagram | GoodReads |