Today it is my pleasure to Welcome author
B. Ivy Woods
to HJ!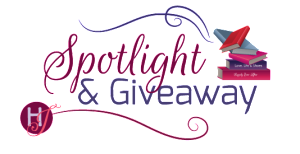 Hi B. Ivy Woods and welcome to HJ! We're so excited to chat with you about your new release, Something New!

Hello! I'm so happy to be here to talk about Something New.

Please summarize the book a la Twitter style for the readers here: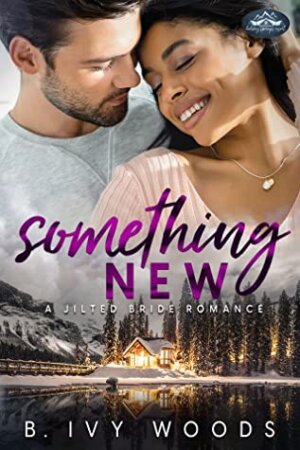 A jilted bride and an overwhelmed banker from New York are about to embark on the adventure of a lifetime that neither of them saw coming. Sometimes love happens at the most unexpected times and places.

Please share the opening lines of this book:
Slam.
I watched as my phone fell to the floor. I knew I could have scrambled to get it, but I was frozen in place. I was lucky I hadn't dropped the drink he had just given me too.
"Could you say that again?"
Please share a few Fun facts about this book…
Barrett's hometown is New York City because that's my hometown.
I always wanted to write a romance featuring a romance writer and took that chance with this book. Some of my own experiences as a writer were written into the story.
I added in my husband's and my favorite drinks into the book.
This was my first time writing about a jilted bride.
I intentionally chose Nicole's and Barrett's last names so that a quip could be made about those being the last names of former presidents.
What first attracts your Hero to the Heroine and vice versa?
I would say looks are what attracts Nicole and Barrett to one another. They are strangers and meet while checking in to the resort. It is only later that they get to know one another and sparks really fly.

Using just 5 words, how would you describe Hero and Heroine's love affair?
Intense, caring, unexpected, steamy, and everlasting.

The First Kiss…
Nicole shuffled her feet, trying to decide what to do next. She leaned into me slightly and glanced at my lips. Taking a cue from her, I took a step forward. And my lips landed on hers. The kiss took on a mind of its own, and once we broke apart, it left us both breathless. Although we were out in the cold, my body felt like it was burning up and yearning for her lips to find mine once more.
"Is it okay if we see more of each other while we are here?" I looked down at her, and my gaze shifted between her dark brown eyes to the condensation each of our breaths made.
"After that kiss, I think that would be a fantastic idea."
This vacation might be fun after all.
Without revealing too much, what is your favorite scene in the book?
I love when Barrett surprises Nicole with a sweet surprise that includes a twirl in the hot tub.
There was one more surprise I had in store, if the weather would corporate. I woke up and noticed Nicole was still sleeping beside me. I slipped out of her embrace and tip-toed over to her cabin's patio. One glance outside told me the snow had stopped, but it left a beautiful coating in the backyard of the cabin. I was relieved to find there was not only a cover for the hot tub itself, but for the entire patio which made my surprise a little easier. It took me a little longer than planned to set everything up, but there was still plenty of time to catch the sunrise, while lying in the hot tub.
If your book was optioned for a movie, what scene would be absolutely crucial to include?
I like when Nicole and Barrett meet for the first time after a mix up with the front desk.
"It's Ms. Ford," I said, as I tried to make sure my voice was as level as possible. If this had been right after we cancelled the wedding, I was sure I would have burst into tears. Thankfully, Holiday Springs Resort had allowed me to push my arrival date out by several months, giving me some time to wrap my head around the situation and my feelings. Cassie looked at me before she squinted at the computer screen and looked back at me.
"Oh, I am so sorry! I should have looked closer at the notes listed on your file, but you were listed under your married name and in one of our cabins we use for couples who are honeymooning with us, and I—" A blush appeared on her cheeks as she gathered her blonde curls and threw them over one shoulder. I tried to give a polite smile, hoping to diffuse some of the awkwardness of the situation.
"Well, I, for one, think that you look more like a Ford than a Stevens, anyway."
Readers should read this book …
If they want to escape from reality and enjoy a steamy romance that takes place in the cozy Pocono mountains.
What are you currently working on? What other releases do you have planned?
I'm working on the next books in my In the Capitol series and my Behind the Scenes series. I also have a few books that will be written under pen names in the works that I'm hoping to launch in 2021 as well.
Thanks for blogging at HJ!
Giveaway:

$10 Amazon gift card and an ebook of any one of my books.
To enter Giveaway: Please complete the Rafflecopter form and Post a comment to this Q:

What's your favorite vacation you've ever been on?
Excerpt from Something New:
"You sure the last time you ice skated was when you were a little girl?"
Nicole nodded. If she would have told me she'd been skating all her life, I would have believed her. She moved so effortlessly across the ice, almost like a swan on a lake. Now I didn't look too bad on the ice myself, and I had admitted to her I hadn't been ice skating in a long time either. But the way she skated reminded me of a ballerina with the American Ballet Theatre.
Her joyous giggles made me laugh as we made our way around the rink, ice skating around some other vacationers and locals at the resort. The way she slid her hand into mine while we skated lifted my spirit higher than getting praise for the good job I was doing at work.
Nicole let go of my hand and twirled around in a circle, and I couldn't resist teasing her. "Oh, now you're just showing off."
She stuck her tongue out at me. "Nope. Just proving to myself that I still have it."
I shook my head as she let out a hearty laugh once more. Her glossy, dark brown strands created almost a cape behind her as she swung around the rink. I wondered what it would look like spread across my bed—
"I'm getting a little tired. You would have never heard me say that years ago."
I chuckled, and we both slowed down but continued moving closer to the wall in hopes to avoid causing an accident. "I'm in the mood for some hot chocolate. Do you want any?" I didn't expect those words to come out of my mouth, because along with ice skating, I hadn't had hot chocolate in a long time, but I knew I didn't want to leave her side.
"Hot chocolate sounds amazing." I smiled at the emphasis she put on the word amazing. "Should we just head back to the resort to get it?"
"Sounds like a plan," I said.
We both went around the rink once more, her hand in mine, and when we came up to the exit, I helped her off the ice first before following suit. She and I went into the locker room to change back into our boots. Once we got all that sorted, we headed back and ended up in Bear Claw Lounge once more. We were seated at a table in the lounge, and thankfully, the bar had no problem fulfilling our desire for hot chocolate, and even asked if we wanted to have it spiked.
"You know, I think right now I just want straight hot chocolate with whipped cream. Unless you want to have a little something extra in yours."
"Nope, that works for me." I turned my attention to the server. "We'd like just the regular hot chocolate." The server headed back towards the bar with a polite smile.
"I can't believe we just went ice skating!" she exclaimed as she took off her bulky winter coat. The lights from the room danced in her eyes as she continued to experience the high which came from something she loved doing. "I don't even know what else to say."
"Oh, an author who can't find the right words to say? That must mean I did something right." I followed her lead and placed my coat behind my chair.
She made a big dramatic show of hitting my hand, but she only tapped it. "Hey, I'm on vacation and have writer's block. The words aren't flowing as easily. But I guess I can best describe it as being a childlike fun, if that makes sense."
I chuckled at a comment. "No, I think I understand what you're trying to say. Like, it's a very gleeful type of fun, a magical experience."
"Yes, like when someone goes to Disney World. The type of magic and atmosphere that the organization and the employees spend time building. It doesn't help that we are here right around the holidays, and the weather here is doing its part, with the snow on the ground and chill in the air. Thank you so much for suggesting this."
"Not a problem. I know we're just getting to know each other, so I thought this would be a great opportunity for us to learn more about each other."
"I would say you knocked it out of the park." I didn't realize how much was hedging on whether or not she liked the activity that I chose, but the way she beamed at me made me feel like I had just helped complete a major merger between two companies. Our server interrupted us when she brought our hot chocolate back to the table. We both thanked the woman, and Nicole held up her cup while staring at me. I tilted my head to the side and copied what she did.
"I thought we could cheer to something."
"Like what?"
"To more fun and exciting times at Holiday Springs Resort."
"I could agree to that. Cheers."
Excerpts. © Reprinted by permission. All rights reserved.


Book Info:
A jilted bride and an overwhelmed banker from New York are about to embark on the adventure of a lifetime that neither of them saw coming. Sometimes love happens at the most unexpected times and places.
Romance writer, Nicole Ford, always believed in happy endings. Until her own groom left her standing at the altar. Determined to make her own happiness, she sets off for their romantic honeymoon at Holiday Springs, alone.
Barrett Pierce, an investment banker from the Big Apple, may have gotten himself in a little hot water and needs to take a break before he's in too deep. Fleeing to the mountains, he has one plan – clearing his head and figuring out a way to fix his mistakes.
Neither of them were looking for romance, but they sure found each other and discovered a passion they couldn't ignore. Forget something old, and something blue…this time these two lovebirds have found something brand new.
Escape to the romantic paradise of Holiday Springs and warm up with your next happily ever after.
Book Links: Amazon |  Goodreads |


Meet the Author:
B. Ivy Woods has been writing for as long as she can remember. After getting her Bachelor of Arts in Political Science and Environmental Policy and a Master in Energy Policy and Law degree and working in the environmental field for several years, she decided to become a stay-at-home mom. That is when thoughts of a writing career really took off. Although she competed in NaNoWriMo multiple times, 2019 was the first year that she won. This win inspired her to make writing a career. She self-published her debut novel in 2020.
Although she is originally from New York City, she currently lives in the DMV (Washington, D.C., Maryland, Virginia) with her husband,
Website | Facebook | Twitter | | Instagram |