Today it is my pleasure to Welcome author
Claire Wilder
to HJ!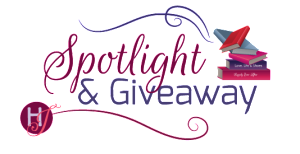 Hi Claire and welcome to HJ! We're so excited to chat with you about your new release, SPEEDING HEARTS!
Hello there! Thanks for having me.
Tell us about the book with this fun little challenge using the title of the book: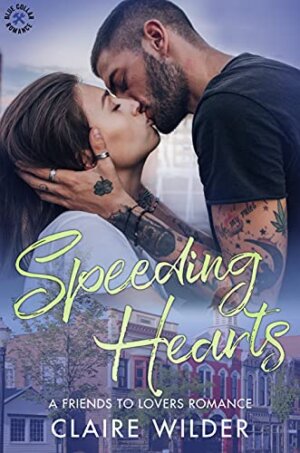 S is for Sexy
P is for Pipes (you know the kind I mean!)
E is for Emotional
E is for Exciting
D is for Drama
I is for Independent woman
N is for Never say never
G is for Going after her dreams
H is for HEA
E is for Elevated heart rates
A is for Action
R is for Racing
T is for Track
S is for Speeding Hearts!
Please share the opening lines of this book:
A spray of dirt hit me straight across my clean white t-shirt—and I wasn't even mad about it.
I grinned, adrenaline jolting through my core as if I were behind the wheel of the stock cars speeding around the dirt track before me.
Please tell us a little about the characters in your book.
Stella Archer is a woman not afraid of a challenge. She grew up with two older brothers and a taciturn father, also a mechanic. She ran her own mechanic shop back in her hometown of Barkley Falls, New York. Stella loves cars. While fixing them is her vocation, racing them has always been her secret dream.
Dean Archer is a handsome, tattooed, tough guy, but appearances are deceiving. He's also a genuinely good guy who spends his downtime caring for his ailing dad–even though they don't exactly get along. But Dean hasn't always done the right thing, and he won't let himself forget it.
Please share a few Fun facts about this book…
Each book in the Blue Collar Romance Series focuses on one of the main characters having a blue collar trade. In my book they both do, and it's the same one (mechanic)!
During my research I learned there are around 800 dirt track ovals across the USA!
Stella and Dean both appear in my Jewel Lakes Series, which takes place in the fictional county of Jewel Lakes, New York. I wasn't sure if they would ever get their story back home, so I was thrilled to be able to bring them their HEA in Oak Bend.
What first attracts your Hero to the Heroine and vice versa?
Stella and Dean first met in Stella's automotive shop back home. Though he was working as a contractor for a construction firm at the time, he was responsible for bringing in the company trucks in for servicing. She discovered this builder had an uncanny knowledge of engines, and they bonded over shop talk, becoming good friends. But being knowledgeable, sexy, and an actual good guy–who she knows will never try anything–is a potent combo. Stella's always harbored a secret crush on her best friend.
The First Kiss…
"I've always wanted you, Stella," he said. "From the moment I laid eyes on you. Before I knew you. Stella, I—" he choked on the words.
I held my breath, waiting for him to continue, but instead, he dipped down and kissed me.
Dean's lips were hard and soft all at once, his tongue urgent as it sought mine.
It was better than all my fantasies.
If your book was optioned for a movie, what scene would you use for the audition of the main characters and why?
This is a scene right after Dean has taken Stella on a tour of his hometown, where they–oops–ran into Dean's ex-girlfriend. This scene would be perfect for an audition because it highlights both the easy friendship between them, and the feelings that run deeper.
The ride home was painfully quiet, and as I pulled up to the motel, I fumbled with the words I wanted to say. "Stella, I'm sorry if that was awkward, I just—"
But Stella shook her head. "Dean, it's fine." She hesitated. "This is weird, that this is weird."
I couldn't help but laugh at her choice of words. "You're weird," I said, and she smiled for the first time since we stepped into Gino's.
"Dean, I came here because I wanted to race cars, not to get in the way of your life. So, you can just… pretend I'm not around, if you want."
"Stella," I said, wanting to laugh at the absurdity of that. How could I pretend she wasn't around? The fact of her being here was like a brilliant light shining in a dark room. "How could you possibly get in the way of my life? You fit perfectly."
I realized too late how that sounded—the words were already out there. I saw her eyebrows shift just slightly up. Shit.
If your hero had a sexy-times play list, what song(s) would have to be on it?
Simple Man – Lynyrd Skynyrd
If you could have given your characters one piece of advice before the opening pages of the book, what – would it be and why?
Don't let your past dictate your future.
What are you currently working on? What are your up-coming releases?*
I'm planning out my next series, launching in 2022! My next release and last of the year is ALL YOUR FAULT, Book Five in my interconnected standalone Jewel Lakes Series. The main character is Stella's older brother, Will!
Thanks for blogging at HJ!
Giveaway: To win a signed paperback copy of SPEEDING HEARTS, enter my exclusive Harlequin Junkie contest on my website! clairewilder.com/hjgiveaway
Contest closes October 18
To enter Giveaway: Please Post a comment to this Q:

How did you discover romance novels?
Excerpt from SPEEDING HEARTS:
I stood there for a moment, my stomach churning with shock and embarrassment. "You cut your hair!"
Dean grinned almost sheepishly, sending a warmth curling through my stomach, mingling with the embarrassment rolling around in there.
"You like it?" He ran a hand over his shorn head, which caused his tattooed arm to flex. His eyes twinkled, and that warmth inexplicably heated into something deeper. Why did he have to be so goddamned gorgeous? How could a simple gesture like that make me want to throw myself at him?
Shove it down, Stella.
"I liked it before," I said. I threw the dig, half to cut the feelings inside of me off and half because it was a little bit true. He'd had gorgeous, thick, black hair I'd often daydreamed about running my hands through while… shit.
Dean laughed, clapping his hand over his chest in mock offense.
"Anyway, you were supposed to meet me at the motel!" I said.
"I was early. Glad for it, too. That was quite the crowd watching you race."
My cheeks grew hot. "Are you making fun of me?"
To be fair, I had looked like an idiot. But I felt like he'd come in and seen me in my underwear. Not my sexy underwear either.
The smile left Dean's face. "Never. It shows how much you want this."
He was so serious, I found myself smiling. "It's okay if you want to laugh at me sometimes. It's important not to take oneself too seriously, you know." I said this with a hoity-toity accent, and Dean threw his head back, letting go a deep rumble of laughter that made my poor overworked stomach swoop low.
"Okay, now I'm laughing at you," he said. Laughing.
I had a flash of him sitting in the garage back at Jewel Lakes, not long before he'd told me he was going home. I'd told him some story that made him crack up like that. But when his eyes had landed on me again, his laughter had fallen away at the serious look on my face. He'd asked what the matter was, and all I could think was nothing. Literally nothing had been wrong with that moment, and it was so pure and good and perfect I'd wanted us to stay like that. Perfect. Preserved. Suspended in time.
But maybe this new us—here, in Oak Bend—could be even better.
Without thinking, I closed the distance between us and threw my arms around him. "I missed you."
Dean was stiff under me, taking a moment to wrap his arms around my waist. When he did, his arms were wooden, like he didn't know what to do with them.
My stomach sank.
We were in a new place, and that easiness of friendship back in Jewel Lakes was gone. I swallowed, pulling away from him. We didn't usually hug back at home, as if by some tacit agreement.
Now I knew why. I knew I couldn't get too physically close to him without my head getting messed up. He clearly needed us to keep the status quo too.
"Sorry," I said.
"What are you sorry for?" he asked, his voice rough. There was only a foot of space between us now, but I felt somehow like we were still connected, whether we wanted to be or not. Like the parts of ourselves that extended past us were commingling, hanging onto each other. Happy, where we were tentative.
I stepped further back.
I'd only hugged Dean once before, when he'd told me he was leaving Jewel Lakes and before he suggested I might want to come with him. He'd just told me his dad had gone and had surgery without telling anyone, and he was going home to look out for him. He'd looked so bereft, so… lost, I'd jumped up and wrapped my arms around him. He hadn't been stiff that time. It was like he'd forgotten himself; he'd been warm and hard and melding to me all at once. His head had dipped down to my shoulder, and I'd breathed him in as if he were something I'd desperately wanted that I'd been avoiding.
Then I'd snapped out of it. We'd pulled back and looked at each other awkwardly, maybe both of us realizing at the same time that we'd never actually touched each other like that before. Then, one of us had made some kind of joke and the spell was broken.
I needed to do that now.
"Sorry, I probably stink," I said. Not the smoothest thing to say, but I was in the clothes I'd been wearing under my jumpsuit all day. I'd planned on getting cleaned up back at the motel before we met up. I'd bought a bunch of cleaning supplies and had bleached the shit out of the whole bathroom yesterday—it was actually halfway nice in there now.
"Would you mind if I grabbed a quick shower before we head out? If you still want to go out, that is…"
Dean blinked. "Oh, yeah. I mean, that's why I'm here."
"For a shower?"
He shot me a look, and then it was my turn to laugh. Suddenly, it felt like something heavy between us had been cleared. Like we were back in our old groove.
Friends. Safely, comfortably friends.
"To show you around," he said, with mock offense. "You're going to be here all summer."
So, he was paying attention.
"You need to know where the best place in Oak Bend to have a coffee or a beer. The best places to people-watch. Where I cracked my head open on the sidewalk when I was drunk downtown in my youth."
"In your youth? I scoffed. "You're thirty-two."
"Your elder," he said.
I laughed. "By a year."
"Should we go?" Dean asked. "You do kind of smell."
I gave him a shove, and he laughed again.
"Nice haircut, by the way," I said. "New town, new you?"
Now it was his turn to hip check me.
We were firmly in our comfort zone again. I wasn't going to mess it up.
Excerpts. © Reprinted by permission. All rights reserved.
Book Info:
I'm not afraid of anything. Except falling for my best friend.
Stella Archer has never been afraid of a challenge.
She was the first woman mechanic in her hometown. She runs her own garage. And when her best friend and fellow mechanic Dean announces he's moving back to his hometown? Instead of being devastated, she jumps at the chance to work part-time at his uncle's dirt track—and finally fulfill her dream of racing cars.
But with plenty of time to train with her best friend, for the first time in my life, Stella's scared. Scared that racing isn't really what she wants.
Scared that Dean is.
SPEEDING HEARTS a standalone friends-to-lovers romance, part of the shared-world Blue Collar Romance Series and featuring characters from the Jewel Lakes Series.
Book Links: Amazon | B& N | iTunes | Google |
Meet the Author:
Hi, I'm Claire!
I write steamy small-town romance novels (and the occasional sweet & sexy short story) set in gorgeous natural locales, featuring real life women and the sexy, wounded men who love them.
When I'm not writing I'm either reading, riding my e-bike (don't knock it 'til you try it!) taking long walks by the water or frolicking in the trees with my husband and 3 kids.
I love to hear from readers—stay in touch by signing up for my super awesome Wilder Woman newsletter at clairewilder.com/subscribe.
Website | Facebook | Twitter | Instagram | Goodreads |