Today it is my pleasure to Welcome author
Beth Williamson
to HJ!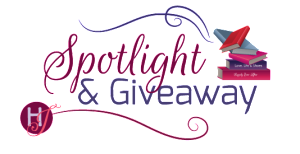 Hi Beth and welcome to HJ! We're so excited to chat with you about your new release, Steel Coyote!

Hey y'all!

Please summarize the book for the readers here: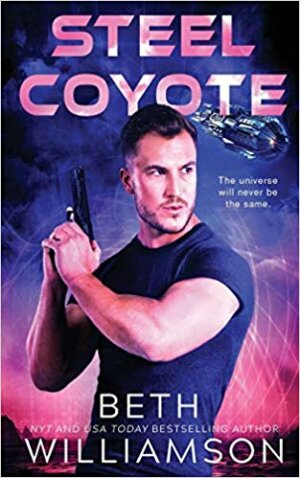 STEEL COYOTE is a space opera, borne out of my love for cowboys and sci-fi. I adored Firefly when it was on the air and I wanted to create something special in the same genre. My captain is a woman, a curvy tall woman with a penchant for pistols and cussing, and her crew is a cast of characters who are unique and fun. Max is an unwilling hero who only wanted to rescue a pretty blonde. It's an adventure, a road romance, a mystery, and a love story all rolled into one.

Please share your favorite line(s) or quote from this book:
"How…did…you…" He held up a finger and sucked in a few breaths while they watched him, amusement clearly written on their faces. As he tried his damndest to regain some semblance of his manhood, the captain sent her engineer outside to check on the refueling.
"Apparently you can't run as fast as I can." One blonde brow cocked.
"I didn't realize it was a race or that you were part cheetah."
Please share a few Fun facts about this book…
The name of the ship is STEEL COYOTE – my husband was the one who came up with it!
I developed a culture for this world , including phrases like "Well met" instead of "Hello", in addition to a mixture of high-tech and old-fashioned.
The captain, Remy, is named after a Remington rifle she was found with at the age of 4.
The ship's engineer, Katie, is brilliant and book 2 will be her story.
What first attracts your Hero to the Heroine and vice versa?
Oh, Max is a boob man. When he first sees Remy, she's tall, curvy and can sling back primo hooch like a boss. Then he watches her try and fail to get a cargo job with a seedy character and just has to step in to save her. Not that she needed him to.

Did any scene have you blushing, crying or laughing while writing it? And Why?
There are some intense scenes between Remy and Max. After they stop fighting their attraction for each other, the raw emotions begin to surface. When they allow themselves to speak what's in their heart, it brought tears to my eyes.
She trembled with emotion, something she usually avoided completely. Today, however, she was out of control. "I don't want to die when I've only just found you." Her voice had dropped to a husky whisper.
Max got on his knees and took her into his arms. She needed this. She needed him.
"What is this between us?" His voice was barely a whisper.
"I don't know." She was not the type of person to grow close to anyone easily, much less in such a short period of time. Yet, here she was trembling in his arms, eager for comfort and to be close to him.
Max lifted his head and glanced at the hatch. "Do you think Katie is listening?"
She heard shuffling that sounded like feet on the landing. "If she is, I'm going to kick her ass."
More sounds and then silence. She looked at Max and cupped his grizzly cheek. "We probably shouldn't be doing this again."
"I suppose not." He moved just a bit closer to her.
His lips covered hers with the same desperation that echoed in her bones, her heart, her soul. She needed this; she needed him.
Readers should read this book….
Because it's an adventure, a romance, and a story of redemption. Plus it's a space opera and who doesn't love cowboy in space?
What are you currently working on? What other releases do you have in the works?
I'm working on book 2 in this series, RED FOX, which is Katie's story. I'm also working on a brand new contemporary western series. And of course, I have a couple of novellas coming out in the fall. So many moving parts – I love it!

Thanks for blogging at HJ!
Giveaway:

$15 Amazon gift card and an ebook of choice from my backlist.
To enter Giveaway: Please complete the Rafflecopter form and Post a comment to this Q:

Who was your favorite reluctant hero and why?
Excerpt from Steel Coyote:
Max wandered around the ship, finding what he'd expected to discover—the Steel Coyote was a tired ship. There were too many creaks and groans in the metal, sloppy welds, rusty bolts, and filthy corners. The galley and the bridge were the only two areas kept spotless.
It told him the captain of the ship cared about the important things, but had no money to do more than the bare minimum. She was desperate, and he'd inserted himself into her situation. If he hadn't, she wouldn't have gotten the job. At the same time, as he roamed the empty corridors, he couldn't help but feel like an intruder. This was her ship, her sanctuary, her home.
He was an interloper.
He sniffed at the contents of the containers in the galley, surprised to find real coffee beans. They were hard to come by, even harder to afford.
Captain Hawthorne had secrets. Her clothes were a bit ragged at the seams, she was desperate enough to make a deal with him, but she had coffee beans.
What a puzzle she was. He couldn't help but be intrigued, anxious to solve the mystery of what made her tick. And he wouldn't mind a cup of real coffee. He'd had one a long time ago, when he turned eighteen and his less than idyllic life on the remote outpost of Haverty had ended. The hot, bitter brew had been the official start of life on his own, without the protection of those who had raised him. The taste of coffee reminded him of much, lost and gained.
The rest of the food was rationed, tasteless bits not even hydration could add flavor to. This was what he expected, not the rare coffee beans. The water purifier had obviously been repaired dozens of times, with various cockeyed parts attached to it. He turned the spigot, pleased when clean water actually dribbled out.
The ship was hanging on the edge of nowhere, on the edge of starvation, ready to fall into a slag heap. Yet the captain fought for it, for her motley tiny crew of three. That told him she loved the ship more than herself, more than anything, really. It spoke of her fierce loyalty and blind faith.
It also told him she was far more dangerous than he suspected.
Anyone who'd live on a boat like this, in poverty and scrabbling for her next meal, was a force to be reckoned with. Her life was this ship, and she had no room for anything but the bucket of rust.
However, if he helped her keep this ship in the air and food in her belly, he might gain a boon. Or a bullet. She was a wild card. It wasn't just her spectacular tits and amazing ass that drew him to her, or that she could sling back blue hooch like water. No, it was that intensity she wore like a cloak around her. He wanted to crack that shell, see what was under the cloak, figuratively and literally.
Excerpt. © Reprinted by permission. All rights reserved.


Book Info:
The universe can be a tough place to make it as a cargo ship captain and Remington Hawthorne fights every day to scrape together enough to get by. Hanging on by her fingernails, she has to find something to keep herself and her quirky crew alive.
When a sketchy deal goes south, she doesn't want to accept help from the stranger who calls himself Max Fletcher. Life however, doesn't give her a choice. Hurtling through space with illegal cargo, extra passengers she doesn't want, and a growing attraction to Max she can't resist, Remy knows she's in trouble.
When worlds collide, Remy and Max have to find a way to trust each other, save the crew, and not get themselves killed in the process. It's gonna be a helluva ride.
Book Links: Amazon | B&N | iTunes | kobo | Google |


Meet the Author: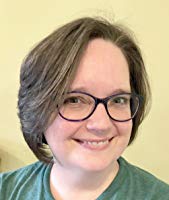 Beth Williamson, who also writes as Emma Lang, is an award-winning, New York Times and USA Today bestselling author of both historical and contemporary romances. Her books range from sensual to scorching hot. She is a Career Achievement Award Nominee in Erotic Romance by Romantic Times Magazine, in both 2009 and 2010, and a quarter-finalist in the 2014 Amazon Breakthrough Novel Award Contest.
Beth has always been a dreamer, never able to escape her imagination. It led her to the craft of writing romance novels, fueled by Reese's and tenacious pursuit of the perfect story. She's passionate about purple, books, and her family. She has a weakness for shoes and purses as well as bookstores.
Life might be chaotic, as life usually is, but Beth always keeps a smile on her face, a song in her heart, and a cowboy on her mind.
Website | Facebook | Twitter | GoodReads |