Today it is my pleasure to Welcome author
Pippa Roscoe
to HJ!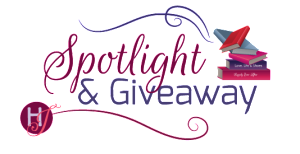 Hi Pippa and welcome to HJ! We're so excited to chat with you about your new release, Stolen from her Royal Wedding!

Hi, hello, how are we all? Lovely to be back here, spreading a little love for Lykos and Marit's story today.

Please summarize the book a la Twitter style for the readers here: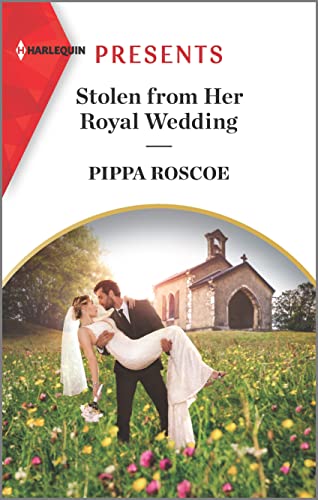 Renowned Greek Billionaire Lykos Livas meets his match! Far from the spoiled pampered princess he believes Marit to be, she might just be the only person who can capture his heart.

Please share the opening lines of this book:
Marit pressed a hand against the white corset of the wedding dress in an attempt to calm the unease sweeping across her stomach. Her heart fluttered in her chest, not with the nerves of an eager bride but with the fear that she was about to make a terrible mistake.
Please share a few Fun facts about this book…
Lykos appeared in The Greek Secret She Carries and is my favourite hero so far! (But shhhh, don't tell my other heroes, they tend to have considerable egos!)
Although this is book 2 in the Royals of Svardia Trilogy, I actually wanted to write this book first. Lykos throwing princess Marit over his shoulder in a wedding dress meant for another man was the first image that came to me for the entire series.
The private club Marit and Lykos visit in London, Victoriana, appears in Playing the Billionaire's Game and 'might' just have a story of its own to tell one day!
I played the piano for seven years and loved it. I was 'reasonable' but never going to be able to do it professionally. I love that I've been able to work the piano into Marit's story.
The cover of this book might also be one of my favourite covers too!
What first attracts your Hero to the Heroine and vice versa?
Nothing at first! Marit thinks he's a beast for throwing her over his shoulder and kidnapping her, and Lykos thinks she's a pampered, spoiled Princess trying to run rings around her older brother, the King. But it's not long before all that changes.

Using just 5 words, how would you describe Hero and Heroine's love affair?
Passionate, poignant, healing, intense and true.

The First Kiss…
Her eyelashes glistened with unshed tears as she prised them open to cast him with such a look that he felt turned to stone.
'What can I do?' he demanded, his voice ragged and full of gravel, bringing his other hand up to frame her face.
She speared her bottom lip with her teeth and, unable to help himself, his thumb dropped to her lips and gently prised it free from its ivory cage. She raised her eyes to his and placed her hand on his wrist at the side of her face to hold him to her when he might pull away.
'I know I can't ask for more, I know that is impossible, but please. Let me have what little I can.'
Lykos felt the whispered words against his skin, sinking deep into his body, his soul.
'You deserve more than a little, Marit, you deserve everything.'
'I don't want what you think I deserve. I want you.'
The simple words stripped a layer from the walls he'd placed between himself and his princess. He searched her eyes, looking for doubt, looking for uncertainty, but all he saw was naked pleading and she should never have had to beg.
'No more,' he whispered to himself.
'What?'
'I will fight you no more,' he said, just before he lowered his head and swept his lips across hers.
Without revealing too much, what is your favorite scene in the book?
There are so many in this book! But the one that I always think of first when it comes to Stolen from her Royal Wedding is actually the final scene, when Lykos has kidnapped Marit for a second time in a wedding dress and is trying to confess his love for her and she keeps interrupting him.
'Lykos—'
He pinched the bridge of his nose and squinted his eyes shut. 'Marit, so help me, if you don't let me say this, I never will.'
There's just such a sense of their relationship in that moment that it always makes me smile.

If your book was optioned for a movie, what scene would be absolutely crucial to include?
I think probably the scene where she plays the piano for him as it's the first time he truly sees her. How much she sacrifices for the royal role she must play, the emotions she's had to supress, and the truth of what she must do.
There were many times in his life that Lykos had felt trapped. He'd thrashed and raged against the cages of poverty and powerlessness. But what he saw in Marit was a woman who refused to let that trap be a cage, who instead welcomed it, embraced it, accepted it and allowed herself a freedom within it. How could he have ever thought her foolish or spoiled? How could he have ever dismissed her desire to become a musician as a petty whim when she was a musician down to her soul?
She was coming to the end of the song and he didn't want it to end. He could have listened to her for ever but, more than that, he knew if she stopped her song would come true. That this was her future. And he didn't want that for her. He wanted to take her away from it, to stop it from happening.
And as she drew her hands from the piano and placed them in her lap she turned to him and he saw it, the truth she had known from the very beginning and that he was only now understanding.
'I will always go back, no matter what.'
Readers should read this book …
If you want a little escapism, some laughter, a lot of joy, maybe just a few sad tears, but an overwhelming sense of true love and the best of happy-ever-afters!
What are you currently working on? What other releases do you have planned?
The next book in the trilogy – Claimed to Save his Crown – is on sale in August and is about Marit and Freya's brother, Aleksander – The King of Svardia.
Thanks for blogging at HJ!
Giveaway:

A signed copy of the UK 2in1 featuring a Pippa Roscoe book for three international readers.
To enter Giveaway: Please complete the Rafflecopter form and Post a comment to this Q:

In Stolen from her Royal Wedding Dress, Princes Marit makes a list of seven things she wants to do before she returns to Svardia to do her duty. What is one thing that would be on your list?
Excerpt from Stolen from her Royal Wedding:
Driving in Paris was a lot like driving in Athens: crazy, stupid and the most fun Lykos had had in ages. The beeped horns, the curses, the raised fists. It forced him to focus on the restrained chaos of the roads rather than his feelings as he tried to ignore the push of his need for vengeance and the pull of the woman in a wedding dress beside him. Twenty minutes later he pulled into the underground parking beneath his apartment that was about as far from Athens as he could get, and turned off the engine.
'What happens now?' The question came from the powder puff beside him, but the tone scratched against his conscience.
'We call your brother and arrange for you to be sent home.'
He saw the hand closest to him, slender and pale, form a fist that looked delicate more than dangerous. He could practically feel her need to rebel. To argue. But she had to know by now that it would be useless.
'Do we have a truce?'
There was silence. Eventually the tulle rustled as if she had nodded. Lykos exited the car and waited. But nothing happened. With a great deal of suppressed impatience, he walked around to the passenger side and opened her door for her. A silver-shod foot thrust from the skirts at the same time as a hand, which he reached for only because Lykos honestly couldn't see another way of her getting out of the car. But tugging gently on the hand brought her out and much closer than he had ever intended.
Large eyes stared up at him, shards of jade slicing through rich caramel, framed by long thick lashes. His gaze dropped to her lips, slick with gloss, but the cherry-red richness was all natural. The sheer vitality of her struck a note within him and vibrated into a chord of need that wound out from the deepest core of his being.
Until he remembered who she was. And who he was.

Marit's breath puffed from her chest into the space between them the moment the look in his eyes changed. Before then she'd felt… She shook her head. She'd felt nothing more than stress from the day's events.
But it had been the first time she'd been able to properly look at the man who had kidnapped her. His eyes were the palest grey, which was why she'd thought them silver earlier. His brow was low and made him look frustrated. Or it was simply the effect she had on him. High cheekbones cut into an angular face not softened by the swirls of artfully trimmed dark hair covering his jaw. He was taller than her by quite a bit and she felt tiny. As if everything about him surrounded and dwarfed her and for a moment it had been…delicious.
Until ice had formed in those silvery depths and she had to resist the urge to shiver. She cast her eyes over his shoulder to the exit sign. Maybe she could—
'Don't even think about it,' he commanded as his hand wrapped around her bicep and he guided her to a bank of lifts at the back of the car park.
They watched in silence as the lights counted down the floors and when the lift doors opened she couldn't tell who was more surprised, she and Lykos or the elderly couple disembarking.
'My child, are you okay?' The look of concern was unmissable across the woman's heavily wrinkled face.
The question pulled Marit up short. No one had asked her that since she'd been told she would be needed as second in line to the throne. No one had asked her that, even though her entire life was about to change, even though she'd never be able to continue with her youth project, given her new royal obligations, even though she would never be just Marit again. The empathy shining in the warm brown eyes knocked a chink into her armour and for a second she thought she might cry.
Until she was roughly tugged against the side of Lykos's lean torso, knocking the air out of her lungs.
'Oh, it's so very sad,' Lykos said, shaking his head and tutting as he pushed Marit into the lift. 'Jilted at the altar.' The gasps of shock from the couple were just too much. Marit gritted her teeth as he swiped his card in front of the scanner for the penthouse suite. 'I blame the dress, personally,' he pronounced as the lift doors closed.
Excerpts. © Reprinted by permission. All rights reserved.

Book Info:
Returning to the palace unwed… But not untouched!
Princess Marit's elopement isn't exactly all she'd dreamed, but at least it is on her terms. That is, until Greek billionaire Lykos Livas steals her away in her wedding gown!
Enlisted by the king, Lykos must return Marit to the palace—unwed. Yet hearing about her duty-bound life painfully recalls the memories of his own hard-won freedom. He offers her a week of rebellion traveling around Europe with him. But as the chemistry between them becomes undeniable, so does the deadline for Marit's royal return!
From Harlequin Presents: Escape to exotic locations where passion knows no bounds.
Read all The Royals of Svardia books:
Book 1: Snowbound with His Forbidden Princess
Book 2: Stolen from Her Royal Wedding
Book 3: Claimed to Save His Crown
Book Links: Amazon | B&N | iTunes | Goodreads |


Meet the Author:
Pippa Roscoe lives in Norfolk near her family and makes daily promises that this is the day she will leave the computer and take a long walk in the countryside. She can't remember a time when she wasn't dreaming of gorgeous alpha males and misunderstood heroines. Totally her mother's fault of course – she gave Pippa her first romance at the age of nine! She is inconceivably happy that she gets to share those day dreams with you! @PippaRoscoe www.pipparoscoe.com
Website | Facebook | Twitter | | Instagram |