Today it is my pleasure to Welcome author
Susan Wiggs
to HJ!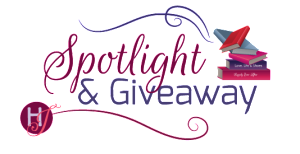 Hi Susan and welcome to HJ! We're so excited to chat with you about your new release, Sugar and Salt!
Please summarize the book for the readers here: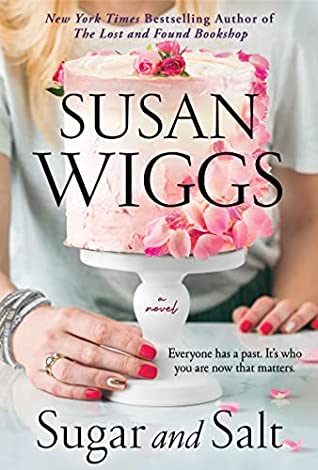 At its heart, Sugar and Salt is a young woman's journey from childhood poverty to a traumatic event she faces in rural Texas to the validation and empowerment she finds when she manages to create the life she's always dreamed about. Along the way, Margot deals with economic insecurity, sexual assault, justice inequity, and forced pregnancy. This all sounds very heavy, but what Margot discovers is that your deeply-held passion in life might just be the thing that saves you.

Please share your favorite line(s) or quote from this book:
"Everyone has a past. It's who you are right now that matters."
Please share a few Fun facts about this book…
Well, this isn't exactly fun, but I gained about five pounds while writing this book. It comes with a collection of recipes, and I had loads of fun testing and picking out the ones to include. When you're writing about a bakery and a barbecue restaurant, you can't really avoid a few extra calories!
There is a very loose connection to my previous book, The Lost and Found Bookshop. The bookstore gets a daily delivery of baked goods from the bakery across the street, a place called Sugar. I cannot wait for you to meet Jerome Sugar, the bakery owner. He's a single dad, he's drop-dead gorgeous, he bakes, he sails a boat, and he just might be ready to fall in love again.
Again, this is not really fun either, but Margot's story was sparked by the real-life crime drama of Brittany Smith, an Alabama woman who shot the man who raped her and went to jail for murder.
What first attracts your Hero to the Heroine and vice versa?
Jerome is all-guy, all the time. So when he sees a girl with long blonde hair, a short denim skirt, and cowboy boots, he can't look away.
Margot is more hesitant, but she is drawn to Jerome's strong family ties. His mother, Ida (probably my favorite character in the book) instilled gentleness and respect in Jerome, and he passes along those values to his boys. She never experienced a functional family life, and she yearns for it.
Did any scene have you blushing, crying or laughing while writing it? And Why?
Well, this is a bit of a spoiler but I cried a lot while writing the scene where Margot places her baby for adoption.
"Would you like to hold your son?" The nurse brought them chairs, which was probably a good idea because the guys both seemed unsteady, weak in the knees.

Margie's arms did not want to surrender the baby, but somehow she allowed the nurse to scoop him away. Within moments, the child was encircled in a pod between the two men. She took off her mother's hospital bracelet and put it on Lindsey's wrist. The new parents held each other and the baby, their hands and arms strong but trembling. Tears dampened their masks as they stared at the little stranger with the same intensity she had felt. Like her, they couldn't look away. Like her, they couldn't bear to let go."
Readers should read this book….
Although I didn't plan it this way, Sugar and Salt is being published at a moment when the national conversation is focused on many of the issues that arise in the story, including body autonomy, women's right to privacy and healthcare choice, racism, and a key historic event that shaped our modern world.
What are you currently working on? What other releases do you have in the works?
I'm finishing up a book that will be published next July. I love summer reading and it's a privilege to have something new almost every year!
My upcoming releases include a reissue of THE APPLE ORCHARD to tie in with the Hallmark TV production in September. Readers can subscribe to my newsletter at susanwiggs.com to keep up with the news on that front.
Some of my classic historical romances are being reissued to serve the many readers who were inspired by the Bridgerton series. The Charm School and The Horsemaster's Daughter are out now, with Halfway to Heaven and Enchanted Afternoon to follow in the fall and spring.
I always feel so deeply honored for the readers I've connected with through my books. Our shared love of reading is what binds us, and I hope my latest will make you happy!

Thanks for blogging at HJ!
Giveaway:

2 finished copies of SUGAR AND SALT – US Residents only
To enter Giveaway: Please complete the Rafflecopter form and Post a comment to this Q: At the start of the novel, Margot thinks "She tried to feel her own worth. Sometimes the self-talk and self-care worked. A little bit. Other times, the effort simply drew a wall of loneliness
around her."
Do you think having a traumatic history would cause this feeling? Is it something that many women experience in our society?
Excerpt from Sugar and Salt:
Now they sat at the Formica table in the kitchen nook with its funky seventies wallpaper, savoring the ultrafresh fish and chips.

"So I met our neighbor," Jerome said. "Margot Salton."

Ida B dabbed at her lips with a napkin. "Mm-hmm," she said.

"She is . . . not quite what I expected."

"Mm-hmm," she said again. There was a world of meaning in Ida B's mm-hmms.

"What?" He crunched down on a plank of fried fish.

"She's a pretty little thing, and she's single."

"Oh, no, you don't," he said. "She's way too young for me."

"How old is she?"

He shook his head. "Too damn young, that's how old she is. You want to set somebody up, start with yourself." He'd been trying to get his mother to date for years. He'd even signed them both up for ballroom dancing lessons just to get her out every once in a while.

She wrinkled her nose. "That's different. I'm set in my ways. You're just getting started."

"You're not so set," he said. Lately, he worried about her. Not about her health. She was youthful and vibrant. She wrote a column for Small Change, a free community newspaper. She had a circle of friends from church and was active in her sailing club. She kept notes in an old leather-bound volume with Ship's Log embossed on the front cover.

She seemed distant sometimes, though. Unmoored. When Jerome asked her about it, she just smiled. "I'm not sad," Ida said. "Woolgathering, I guess."

"What does that even mean, woolgathering?"

"Beats me. Gathering memories, I reckon. We old folks do that."

"Knock it off. You're not old."

"I'm not young."

"Hey, speaking of memories, I have something to show you." He took out the old newspaper and laid it on the table. "Margot found this when she was organizing the kitchen. It's a magazine from the Sunday paper back in the seventies."

She adjusted her glasses on her nose and leaned forward, studying the article and pictures. "Oh my sweet lord," she said. "Doesn't that take me back? Heavenly days, I was younger than the dawn, wasn't I?"

She slowly turned the page and came to the picture of her with the white guy. In that moment, Jerome saw her whole face and body change. Her posture softened, and her mouth curved into the sweetest, saddest smile he'd ever seen.

"Who's the dude, Mama?" he asked.

She glanced up at him with dreamy, unfocused eyes. "What's that, baby boy?"

"The guy," he repeated. "Who is he?"
Excerpt. © Reprinted by permission. All rights reserved.


Book Info:
The New York Times bestselling author of The Lost and Found Bookshop brings readers a can't-miss tale of friendship, hardship, redemption, and love between a San Francisco baker and a barbecue master from Texas.
Jerome Sugar learned the art of baking in his grandma's bakery, also called Sugar, on historic Perdita Street in San Francisco. He supplies baked goods to the Lost and Found Bookshop across the street.
When the restaurant that shares his commercial kitchen loses its longtime tenant, a newcomer moves in: Margot Salton, a barbecue master from Texas.
Margot isn't exactly on the run, but she needs a fresh start. She's taken care of herself her whole life, pulling herself up by her fingernails to recover from trauma, and her dream has been to open a restaurant somewhere far, far from Texas. The shared kitchen with Jerome's Sugar bakery is the perfect setup: a state-of-the-art kitchen and a vibrant neighborhood popular with tourists and locals.
Margot instantly takes to Jerome's mother, the lively, opinionated Ida. The older woman proves to be a good mentor, and Margot is drawn to Jerome. Despite their different backgrounds their attraction is powerful—even though Jerome worries that Margot will simply move on from him once she's found some peace and stability. But just as she starts to relax into a happy new future, Margot's past in Texas comes back to haunt her…
Book Links: Amazon | B&N | iTunes | kobo | Google |


Meet the Author:
SUSAN WIGGS is the author of more than fifty novels, including the beloved Lakeshore Chronicles series and the instant New York Times bestseller Family Tree. Her award-winning books have been translated into two dozen languages. She lives with her husband on an island in Washington State's Puget Sound.
Website | Facebook | Twitter | Instagram | GoodReads |