Today it is my pleasure to Welcome author
S.L. Sterling
to HJ!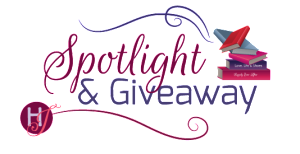 Hi S.L. Sterling and welcome to HJ! We're so excited to chat with you about your new release, Sunsets and Somedays!
Please summarize the book for the readers here: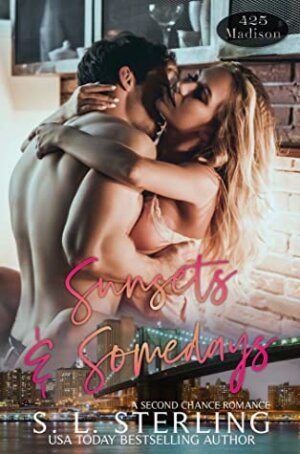 Sunsets and Somedays follows the story of Jessica and Ben, two highschool sweethearts who never got their happily ever after. Jessica ran off to chase her bright lights and big city dreams and falls into a horrible marriage, while Ben stayed in their small hometown, worked hard to inherit the family business.
One afternoon Ben gets a call to renovate an apartment and upon arrival he finds Jessica. Over the course of the following weeks, things change drastically in Jessica's life and soon she finds out where her heart truely belongs.

Please share your favorite line(s) or quote from this book:
Even though it had taken us ten years, we would finally be one. My hopes of sunsets and somedays had finally come true.
Please share a few Fun facts about this book…
I used to be a huge Poison fan back in the day. While flushing out ideas for this book I was driving home from the store and the song Fallen Angel came on the radio. As I was listening to the lyrics the vision for Jess's character became clear.
What first attracts your Hero to the Heroine and vice versa?
I think its the age old question of 'what if'
What if she hadn't of left him all those years ago.
What if he had of gone after her.
Always the unresolved feelings that they have held for one another over the years.
Did any scene have you blushing, crying or laughing while writing it? And Why?
The scene that made me cry was after Ben and Jess had slept together and she found the ring he carried in his pocket. She is shocked to find it and they have a fight, where she basically tells him that last night was a mistake. I think in this moment, she realizes just how much he loves her, and how long he has wanted her back, it would be a scary realization for someone to have, especially when you, yourself are fighting back the same feelings.
Snippet:

He stood staring at me, looking from me to the ring and back again. It was almost as if the words were caught in his throat. He wanted me back, and he had taken this opportunity, a moment of weakness, to sneak in and pray upon me. A moment where my life had been turned upside down to take advantage.

"Jess, I…."
I glanced at him. I could see the struggle in his mind and on his lips.

"Look, nothing has changed. I have plans, Ben, and they don't include running off into the sunset with you. It doesn't involve me staying here with you."

"Jess, that wasn't my intention. What happened—"

I held out my hand. I didn't want to hear anymore of his excuses. "I do have a life, Ben. I have plans. My friend, Kate, has a job lined up for me once I return to LA. So, as soon as this project is finished, this place will be on the market and I will be gone."

"So once again, you are going to run, just like last time."

"This isn't like the last time."

"Sure it is. Look what happened all those years ago—a stupid idea of a wild promise and you took off. You are making the same mistake all over again. Just like last time, you are still the one dying to leave."

"Did you think because Kendrick is gone I would stay? My life isn't here. My life is back in LA."

"I never said that. Besides, you were the one who wanted the renovation to slow down. You certainly haven't complained about being by my side for the last couple of weeks, or spending the evenings curled in my arms while we watch movies."

I stepped away just as he went to reach for me and held my hand up to him, stopping him. I turned away from Ben and looked out over the city as he continued rambling. He could say what he wanted. This was nothing like the last time. I could feel the anger building in me and blurted the only thing I could think of to say. "I'm sorry, Ben, but last night was a mistake."

I regretted the words the second they fell from my lips. I couldn't even turn around to look at him, but I knew he was still there. I could sense his presence. I felt the tears burn in my eyes as I looked down to that silly ring.
Readers should read this book….
I think readers will really enjoy Sunsets and Somedays.
What are you currently working on? What other releases do you have in the works?
I am currently working on my next book Holiday Wishes that comes out in December!
My next release, Fireside Love, comes out November 6th, and is currently available for preorder everywhere for only 99 pennies.
Kristy
I hated my job. I had no social life.
Somehow I had become so predictable after my last relationship ended, that the cashier at the local food mart already had my favorite wine bagged and waiting for me behind the counter when I walked in on Friday afternoon.
I needed to get away, from everything.
So when my best friend, Addie, called up and offered me a FREE weekend getaway, how could I say no.
Promises of a quiet weekend with a good book, warm fires, and flannel pajamas? Yes, please!
Austin
It had been eighteen months.
Eighteen months, since I had lost my wife in a car accident and learned that our marriage had been nothing but one big lie.
I'd done nothing but work and mope around my sister's house, so when she told me to take her cabin for the weekend. Time alone, surrounded by nature and the fresh cold mountain air was exactly what I'd been needing.
However, my plans of being alone in the wilderness quickly vanished when I walked through the doors of the cabin and found my sister's best friend drunk and half-naked on the floor of the very same cabin.
I'd hidden my crush on her for years. Perhaps, not well enough. After all, Addie must have set this up.
The weekend was about to get a lot more interesting.
From USA Today Bestselling Author S.L. Sterling comes this friends to lovers romance that will warm your heart on a cold winters night.
Amazon US: https://www.amazon.com/dp/B08FBSPW73
Amazon CA: https://www.amazon.ca/dp/B08FBSPW73
Amazon UK: https://www.amazon.co.uk/dp/B08FBSPW73
Amazon AU: https://www.amazon.com.au/dp/B08FBSPW73
Kobo: https://www.kobo.com/us/en/ebook/fireside-love
iBooks: https://books.apple.com/us/book/fireside-love/id1526602227?ls=1
B&N: https://www.barnesandnoble.com/w?ean=2940162756699


Thanks for blogging at HJ!
Giveaway:

$10 Amazon GC+ebook of winner choice from my backlist title
To enter Giveaway: Please complete the Rafflecopter form and Post a comment to this Q:

Do you believe in second chances or do you think that one chance is all you get and that the relationship should remain in the past?
Excerpt from Sunsets and Somedays:
I ran my hand through my hair and blew out a frustrated breath. I should have been at my cottage, sitting in my boat on the lake, my fishing line in the water. I would have had a peaceful day out on the lake and brought back fresh fish for dinner. Instead here I sat after a weekend of not being able to get her off my mind, more wound up than I had been on Friday. It would have been better if I had handed off the pricing job to Julie or one of the other guys, I thought as I typed in the wrong figure and then erased it.

I stood up to grab a bottle of water from the fridge and dug my hand into my pocket. I held onto that tiny circular item and sat back down at my desk, once again hitting the calculator.

"Oh my god, tell me you aren't playing with that thing again?" Julie asked from the doorway, laughing.

I rolled my eyes. I'd figured she was long gone by now, not standing here skulking around watching me. I gripped the ring I'd pinned to the inside of my pocket. It was the same ring that I had given to Jess all those years ago, and I clenched it in the palm of my hand. "Hilarious, Jules."

She leaned up against the doorway studying me. "What are you working on that's got you in such a mood? It's almost time to go."

"Working on that quote. You know, the one that took away my week of solitude," I said, slamming the keys of the calculator again, trying to be as competitive as I could be.

"I see," Julie mumbled and sat down across from me, taking in what I was sure were worried lines on my face. "Is it a problem with what the person wants?" she said, reaching for my paperwork.

I let out a huff as I once again made a mistake on the calculator, causing me to look up at her. Irritated, I mumbled, "No, it's not that." I paused. "You'll never guess who I saw today."

"The Pope?" Julie said mockingly, putting her feet up on the edge of my desk.

"Jess."

I heard the soft inhale from Julie and looked up. Judging from the look on her face, I was glad she was sitting down. She gripped the edge of my desk and sat forward. "Whoa! Tell me EVERYTHING! You can't hold back anything! When, where, how did she look? Did you talk to her?"

"Funny, the look on your face is probably the same one I had when she answered the door."

"Answered the door?"

"Oh yeah, did I forget to mention that she is the owner of the apartment on Madison Avenue? Again, the one you made me miss vacation for."

Jules sat there chewing on her thumb as she waited for me to continue.

"She looks sad, Jules, and thin. She was jumpy, and I noticed a hint of a bruise on her cheek," I whispered, the thought of how she got it filling me with an unsettling feeling.

"What did she say when she saw you?"

"Not much. She asked me questions about the business, when I branched out."

"Let me guess, you were your normal charming self, weren't you?"

"Hey, I just told her the truth."

"So you were a prick instead?" Jules questioned. When I didn't answer, she swallowed hard and kept questioning me. "Is she married?"

"Well, her answer to that was 'not technically,' whatever that means."

Julie thought for a moment and looked at me. "Perhaps it's a fresh separation? You know, the wound is still open." She shrugged.

"Perhaps. It was simply weird. It was like she got pissed at me when I mentioned her husband."

"She sounds like someone has hurt her. Did you talk about anything else?"

"Nothing major. She told me that her grandfather just passed, so that could be it. She was close to him when we were younger."

"Maybe."

I stood up and reached into my jeans pocket, debating on showing her the item I carried around with me. It only took me a second, and I unpinned the pin and dropped the ring onto my desktop.

"What is that?" Julie asked, reaching for the mess of string, while I walked over to the coffeemaker to pour us the last two cups of coffee in the pot.

"That is the ring I proposed to Jess with all those years ago."

I glanced over and watched as she picked up the ring and looked at it and then looked to me. "You mean you've carried this in your pocket all this time?"

I dropped two spoonfuls of sugar into my mug and stirred it, then carried them over to the desk, setting one in front of Julie. I took a seat and nodded. "Yep, ever since she left it sitting in the palm of my hand."

"Why?"

I shrugged. "I guess because I hoped that one day she would come back and claim it."
Excerpt. © Reprinted by permission. All rights reserved.
Book Info:
Ben
I know why I lost her. I was too serious. I was too practical. I was grounded when I should've been dreaming about forever with Jess.
Over time, this wore on her, all her big exciting ideas and all the ways I shut them down. No wonder she handed me my ring back and left town. No wonder she hadn't been back in ten years. No wonder she'd married someone else, leaving me with memories of sunsets at the beach and the somedays we planned for the future we'd never live.
So, I built a lift without her. My father and I opened the second division of Sunset Builders in New York, and to my surprise, I stayed busy, almost busy enough not to notice the loneliness.
While I was on a job site, my little sister booked an appointment with a woman who lived on Madison Avenue. A quick bathroom and kitchen remodel, she'd said. I should have asked more questions because when I arrived and the door opened memories came flooding back.
Jessica had returned. If I'd learned anything in her absence it was that anything worth doing was worth being done well, and anything worth having was worth fighting for. Maybe by the time the condo was done, Jessica would give me a second chance.
Jessica
All those years ago, Ben had been right to try to keep me grounded. I should've listened. The falls didn't hurt as bad that way.
Instead, I wanted a bigger life in a bigger place and I never appreciated the beauty of living in a small town with a huge support system. So, I left town without so much as a goodbye chasing a silly dream. I alienated myself, moved to a strange city where I knew no one, and chased after something that took me down a dark path.
I married the man who promised me the sun, moon, and stars, but delivered blinding blows. Sometimes, I thought I'd die before I escaped the nightmare. I knew my only way out would be to run…again. This took more years than I could count. Years of me squirreling away money, and years of me hiding in the dark so that no one would see my bruised face in the light of day.
Then my grandfather died. He left me money and a gorgeous condo in New York. While my husband was away on a month-long trip, my best friend drove me to New York. My plan: to upgrade the condo, sell it, and leave my current life behind.
Little did I know when I had called contractors to get some quotes that Ben would show up on my doorstep. He swore we could make more dreams real, but this time I was the grounded one. This time, I could only see how it would never work. I'd made too many mistakes. Love was terrifying. And I never wanted to tie myself to anyone ever again.
After all, 425 Madison is the perfect place to fall in love.
Book Links: Amazon |


Meet the Author:
S.L. Sterling was born and raised in southern Ontario. She now lives in Northern Ontario Canada and is married to her best friend and soul mate and their two dogs.
An avid reader all her life, S.L. Sterling dreamt of becoming an author. She decided to give writing a try after one of her favorite authors launched a course on how to write your novel. This course gave her the push she needed to put pen to paper and her debut novel "It Was Always You" was born.
When S.L. Sterling isn't writing or plotting her next novel she can be found curled up with a cup of coffee, blanket and the newest romance novel from one of her favorite authors.
In her spare time, she enjoys camping, hiking, sunny destinations, spending quality time with family and friends and of course reading.
Website | Facebook | Twitter | Instagram | GoodReads |