Today it is my pleasure to Welcome author
Julia Whelan
to HJ!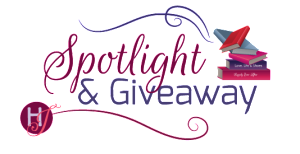 Hi Julia and welcome to HJ! We're so excited to chat with you about your new release, Thank You For Listening!
Please summarize the book for the readers here: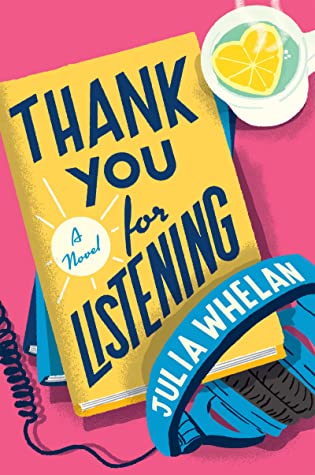 Sewanee Chester was on her way to movie stardom when a tragic accident cut her on-camera acting career short. Since then, she's made a name for herself as an audiobook narrator. She loves her job, but the only type of books she won't record are the ones she began her career narrating: Romance novels. She just doesn't believe what they're selling; she's seen too much of "real life" to think there's an HEA waiting for her. But when she's offered a lot of money to co-narrate the last novel of a legendary Romance author, she's willing to break her own rule. While the money will help pay for Sewanee's beloved grandmother's care, there's an unexpected bonus to taking the job: her fellow narrator, the hottest and most enigmatic male voice in Romance audio, Brock McNight. As their connection grows and deepens, Sewanee goes on a journey of self-acceptance until – when faced with a surprising truth – she must decide if she's now brave enough to risk her heart one more time.

Please share your favorite line(s) or quote from this book:
"I want to know we aren't mistaking this for some Romance novel."
"We're not. We can write our own book. Day by day, page by page."
Please share a few Fun facts about this book…
I listened to so much Brett Eldredge while recording this book, that his voice is how I hear the Hero's singing voice in my head.
Many Last Word cocktails were consumed during the writing of this novel.
I very consciously did not write any of my audiobook colleagues into this book, but the relationship the main character has with her grandmother is based on my relationship with my late grandfather.
What first attracts your Hero to the Heroine and vice versa?
I set out to write a book that brought together as many Romance tropes as possible and, as such, I wanted to see if I could have my cake and eat it, too: an insta-lust connection AND simultaneously a slow-burn. In both scenarios, the Hero is first attracted to the Heroine's wit.

Did any scene have you blushing, crying or laughing while writing it? And Why?
This is almost impossible to answer without some serious spoilers, so I'll say that I really enjoyed writing the Hero's introduction, because I had to figure out how to write someone who swoops in like a character out of a Romance novel and have a cynical Heroine still take him seriously:
SHE LOOKED UP. A RATHER STRIKING MAN STARED DOWN AT HER, hands on his hips. "Uh. Hi."
"You can't be leaving. We just met."
Now that was a smile. It rendered the cheesy line charming. Oh, God. Swan wasn't ready for this. This lanky-limbed, broad-shouldered, tanned-wrinkles-at-the-corners-of-his-eyes, eight-o'clock-shadowed, tall-iced-unbrella'd-cocktail of a man.
She made a point of looking back at the bill, but he said, "May I?" and before she could answer, he sat down on the opposite end of the long chesterfield, leaving a respectful distance between them. "Cheers," he said, and for a stupid moment she thought he was toasting her. But when she looked up at him, he was gazing out into the room. "It's crowded, yeah?" And she realized he hadn't been toasting her; he was British. Cheers as in: thanks. Cheers as in: I don't need your permission, but I'm a gentleman so I asked anyway. Cheers as in: buckle up, toots.
Sewanee returned to the bill, but he loomed in her peripheral. She took a swig of her drink and set it down.
He signaled to the waitress. He unbuttoned the jacket of a nice suit. He loosened his oxblood tie. He shifted his body toward her, tucking one foot behind the opposite knee, throwing an arm over the back of the couch. He moved with a feline simplicity, a traffic cop expertly directing cars in multiple directions, all while asking, "What are you drinking, then?"
Hearing more of the accent, Sewanee revised her previous assessment. Irish.
Maybe she'd been jaded by men like Chuck and Jimbo and the others that came before them, but her defenses were up. So she adopted the accent of the girl at the panel, giving herself some distance, some cover. "Gin."
"A dry gin, it seems."
She glanced at her glass on the table in front of her. It was empty. She'd finished it.
"Vegas bars. Charging for air."
Sewanee bit back the grin she felt beginning. She sought something else to focus on. There were only so many times she could examine a bill. But then Mr. What-the-Hell-Is-Happening asked, "What would you say to a quick drink?"
Readers should read this book….
If they like books about books and stories that are as much about self-love as finding love with someone else.
What are you currently working on? What other releases do you have in the works?
Well, I've got a few irons in the fire but I must admit that I'm currently tinkering with writing the book-within-the-book, the Romance novel the two characters are recording. It's unbelievably fun.

Thanks for blogging at HJ!
Giveaway:

A print copy of THANK YOU FOR LISTENING by Julia Whelan
To enter Giveaway: Please complete the Rafflecopter form and Post a comment to this Q:

Do you think it's possible to truly fall for someone you've never met, only corresponded with?
Book Info:
From the author of My Oxford Year, Julia Whelan's uplifting novel tells the story of a former actress turned successful audiobook narrator—who has lost sight of her dreams after a tragic accident—and her journey of self-discovery, love, and acceptance when she agrees to narrate one last romance novel.
For Sewanee Chester, being an audiobook narrator is a long way from her old dreams, but the days of being a star on film sets are long behind her. She's found success and satisfaction from the inside of a sound booth and it allows her to care for her beloved, ailing grandmother. When she arrives in Las Vegas last-minute for a book convention, Sewanee unexpectedly spends a whirlwind night with a charming stranger.
On her return home, Sewanee discovers one of the world's most beloved romance novelists wanted her to perform her last book—with Brock McNight, the industry's hottest, most secretive voice. Sewanee doesn't buy what romance novels are selling—not after her own dreams were tragically cut short—and she stopped narrating them years ago. But her admiration of the late author, and the opportunity to get her grandmother more help, makes her decision for her.
As Sewanee begins work on the book, resurrecting her old romance pseudonym, she and Brock forge a real connection, hidden behind the comfort of anonymity. Soon, she is dreaming again, but secrets are revealed, and the realities of life come crashing down around her once more.
If she can learn to risk everything for desires she has long buried, she will discover a world of intimacy and acceptance she never believed would be hers.
Book Links:  Amazon | B&N | iTunes | kobo | Google |


Meet the Author:
Julia Whelan is a screenwriter, lifelong actor, and award-winning audiobook narrator of over 500 titles. Her performance of her own debut novel, the internationally bestselling My Oxford Year, garnered a Society of Voice Arts award. She is also a Grammy-nominated audiobook director, a former writing tutor, a half-decent amateur baker, and a certified tea sommelier.
Website | Facebook | Twitter | Instagram | GoodReads |