Today it is my pleasure to Welcome author
Joss Wood
to HJ!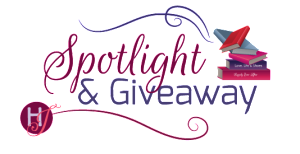 Hi Joss and welcome to HJ! We're so excited to chat with you about your new release, That Night in Texas!

Thanks for having me!

To start off, can you please tell us a little bit about this book?: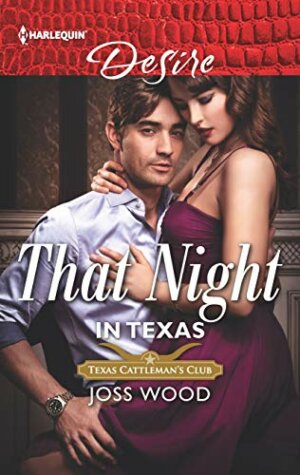 Vivi and Cam both had tough childhoods and both are emotionally scarred. They had a one night stand and Vivi fell pregnant. Not wanting her mom to raise her child, she puts Cam's name as her emergency contact number, thinking that she's never going to need to call on him. Until a storm hits Houston and she's in a car accident. Cam and Vivi's love story plays out against the background mystery of who is trying to bring down and destroy two of Houston's wealthiest men, Ryder Currin and Sterling Perry.

Please share your favorite lines or quote(s) from this book:
Cam had gone from zero to sixty and she was trailing far, far behind. "But what about proof? Paternity test? Don't you want some sort of guarantee that she's yours?"
Cam's brief look was arrow-sharp and laser-intense. "Is she mine?"
"Yes."
"Okay, then. Let's move on."
Vivi stared at him, shocked. How could he just take what she was saying at face value? How could he trust her? She didn't trust anybody, especially when it came to Clem.
"Vivianne, thanks to my past, I've got a near infallible BS detector. I can spot a lie from fifty paces. If you want to go through the whole dog and pony show of paternity tests, we can do that, but it's not necessary. You say she's mine, I believe you. The end."
What kind of past gave a person the ability to read people, to spot lies? Vivi really wanted to know. She opened her mouth to ask, saw Cam's don't-go-there expression and backed off. Okay, message received.
Going back to his previous statement, she said, "I don't need anything from you."
She didn't. She and Clem were fine. She had a good job— the restaurant would reopen soon, any other option would not be tolerated! — and a great support system, and she was, finally, happy, dammit. She was the master of her destiny, the captain of her ship. She would not allow some rich guy, no matter how sexy and how much she wanted to kiss him, to walk into her life and rearrange it. She'd cried and fought and hustled and worked her butt off to be independent. She would never allow anyone to control her actions again.
Vivi placed her hand on her stomach and hauled in a deep breath. "We don't need you, Camden."
She heard his swift intake of breath and her eyes flew up to his. For a moment, for a split second, she suspected that she'd hurt him, that her words were like arrows hitting his soul. Then he turned those cool, mocking eyes on hers and sent her a cold smile. "Well, then, if that was the way you wanted to play it, then you shouldn't have put my name as your emergency contact." He gestured to her muddy clothing. "Because, you know, sometimes emergencies happen."
What inspired this book?
I was so lucky to visit Houston around the time i was writing this book so I got to see the city where the book is based, something that never happens!
Eliza Dushku and Matt Bomer were the inspiration for Vivi and Cam.
How did you 'get to know' your main characters? Did they ever surprise you?
I was surprised at how alike they were in some ways, and how scarred. They both had really rough childhoods and Cam's childhood surprised me. Over the course of the book, he kept telling me (and Vivi) things about his past that I simply had to write down and put in the book.
What was your favorite scene to write?
I think the black moment, where Vivi calls Cam out. I thought it was going to be a huge fight but she's smarter than that, she was calm and controlled and so damn smart.
"What the hell were you thinking, Camden?"
Well, the question was right but there was no heat behind her words, no anger or emotion. He'd expected her to react in one of two ways—to leave immediately or to rail on him, tell him that he had no right to do what he'd done, that she wouldn't stand for it and never to do it again. And then she'd stay.
He never expected this quiet, still, intense response. What did it mean? Where was she going with this?
"You know that you had no right to arrange a nanny for Clem, that you had no right to organize a loan for me. You knew I wouldn't stand for any of it, but you did it anyway. I've been wondering why."
Cam slowly sipped his whiskey, desperately hoping that she'd put him out of his misery sometime soon. Mentally urging her to hurry the hell up, he forced himself to remain quiet, to see where she was going with this.
"So, the only conclusion I can come to is that today was a test. Last night something shifted between us and you were forced to face the fact that we have moved beyond being parents and bed buddies. That realization scared the hell out of you."
Well, yeah. Essentially.
What was the most difficult scene to write?
In a continuity, the scenes involving other characters from other books are always tricky, because you are writing someone else's character and you have to get it right. So, the scenes involving the Ryder Currin and Angela Perry were more difficult to pull off than the others.
"Mr. Currin, this way, please," Angela stated, happy to hear her voice sounded normal.
Ryder half smiled as his big stride ate up the space between them and Angela wished that she could step into his arms, lift her mouth for a kiss. She wanted this man, craved him with a passion that would make her father pop a vein.
"Can I help you?" Angela said, holding her hand out for him to shake. Ryder surprised her when he took her hand and dropped a kiss on her cheek. She inhaled his soap-and-sex scent and her head swam.
Perfect.
Ryder pulled her into the quieter hallway and his big hand cupped the side of her jaw. "I wanted to talk to Sterling but thought I'd also check in on you. We had a pretty intense conversation about the past when we were together at the shelter."
Yeah, that conversation. The one where he told her that, contrary to what she'd always believed, he and her mother had never been anything but friends. Angela still wasn't sure whether she believed him or not. Oh, God, she wanted to, but a niggle of doubt remained. Okay, maybe more than a niggle.
"Why are you here, Ryder?" Angela asked, stepping back. "Oh, right, you want me to deliver a message to my father."
Ryder shook his head. "I'm more than capable of delivering my own messages to Sterling." He lifted a big shoulder and Angela wondered how his skin would feel, whether he'd taste as gorgeous as he looked. Down, girl.
"I just wanted to see you."
"There are these amazing things called phones and email." Angela pointed out, annoyed to hear that she was sounding breathless.
"Yeah, but that way I can't see you, smell you—" his voice turned rough, sexier "—kiss you."
Would you say this book showcases your writing style or is it a departure for you?
I think this book is who I am as a writer, what I'm supposed to be doing.
What do you want people to take away from reading this book?
I'd like the readers to go on a bit of a roller coaster ride with these two stubborn characters, rooting for them the whole way. And if I can make someone laugh, smile, cry or sigh , then I've done my job.
What are you currently working on? What other releases do you have planned?
I currently have a free on line read happening on Harlequin. It's called A One Night Affair and the link is https://www.harlequin.com/shop/articles/405_a-one-night-affair.
It's the prequel novella to a series of tightly interconnected books called Dynasties: Secrets of the A List written by Karen Booth (out this month), Cat Schield, Reese Ryan and myself. The books are a combo of Dynasty and Dallas, with a lot of naughtiness and shenanigans. I write the fourth books in the series, called Redeemed by Passion and that will be out in August.
My last book in my Love in Boston series (Levi's story) called Second Chance Temptation will be out in November 2019.
Thanks for blogging at HJ!
Giveaway: I'm giving away five digital copies of That Night in Texas.
Happy reading
To enter Giveaway: Please complete the Rafflecopter form and Post a comment to this Q:

What are some of your favourite settings for books? Urban or rural? US based or international?
Excerpt from That Night in Texas:
He wasn't an easy man, nor was he comfortable, but, hell, he was interesting.
Cam reached down, flipped open the lid to the console between them and pulled out a bottle of aspirin. He tossed it into her lap and, reaching behind her seat, pulled a bottle of water from a pack on the floor. "Take a couple and then start talking."
It was one command she was prepared to obey. Five minutes later, after swallowing most of the bottle of water, she felt a little stronger. "What do you want to discuss?"
Cam's took a moment to reply. "That night…why did you leave?"
Because it was late, and she knew that her mom would be frantic. Because if she wasn't home by dawn, there was a strong possibility that her mom would call the church prayer line and every male member of the church would scour Tarrin for her. She'd known that she was in for a verbal thrashing for leaving the funeral and will reading, but if her mother found out she'd visited a bar and slept with a stranger…. well, hell, Satan would've taken cover.
But nothing compared to the meltdown her mom had descended into when she heard about her pregnancy. Hell, she was certain, was still in recovery mode.
"I didn't think that we had much more to say to one another. We drank, we danced, we slept together. We were done." Hooking up with Cam had been an act of defiance, of rebellion, and she'd never, not for one minute, thought that it could last beyond dawn. That was why they hadn't bothered with names, why they hadn't shared anything personal. They had been two people who were attracted to each other, using each other to alleviate their loneliness and have a brief physical connection. Had she read the evening wrong? Had he wanted more? Vivi frowned. "Did you want to see me again?"
Cam's jaw hardened, and he stared straight ahead. "It ended how it was expected to end."
Vivi couldn't help noticing that he didn't answer her question. She debated what to say next. She certainly wasn't going to tell him how her mother had reacted when she finally faced the fact that Vivi was pregnant, how she had screamed at Vivi for two days straight before tossing her out of the only home she'd ever known, into a strange and scary world.
Vivi tasted the same panic at the back of her throat and reminded herself that she'd survived, then she'd flourished. She was okay, Clem was okay, life was good.
"I moved away from Tarrin and came to Houston."
"Why?"
Dammit, she didn't want to answer that question. She wondered how to respond without telling him too much and decided to keep it simple. "I wasn't welcome there anymore." She saw him open his mouth and began to speak again before he could lob another question her way. "I found a place to stay, had a couple of jobs and then I found work at The Rollin' Smoke."
"Joe Cabron's place?" Cam asked.
"Yeah. I started off at the bottom of the ladder and worked my way up." Vivi heard the note of pride in her voice and didn't give a damn. She'd badgered Joe to give her more work, more responsibility, a higher wage, and every task he gave her, she'd excelled at. And when she got to food preparation, they'd both realized with equal surprise that she had a natural affinity for flavors and a great cook's instinct. Together they'd played with recipes and food combinations, and when Joe decided to semi-retire, Vivi had gotten her chanceher chance at running his famous kitchen. Her appointment had sent shock waves through Houston's culinary circles, but she'd proved her worth—taking online courses to improve herself—and was now considered to be one of the best chefs in the city.
"I'm Joe's head chef."
Cam turned his head to look at her, his eyebrows raised. "You're kiddin'."
Vivi narrowed her eyes at him. "Please tell me that you aren't another Neanderthal man who thinks that only men should barbecue."
Cam's lips twitched. "Hell, I don't care who prepares my barbecue as long as it's done right. And at The Rollin' Smoke, it's done right."
Vivi nodded. "Damn straight." She started to pull her bottom lip between her teeth and remembered that she had a cut that needed healing. "I saw you there, at the restaurant, about three months back. You were eating lunch with Ryder Currin."
Cam nodded. "I eat with Ryder quite often and your place is one of our favorite places."
"I was in the kitchen and I saw you." She didn't tell him she'd felt like she'd been hit by a two-by-four, that her baby girl had been in the restaurant that day and he'd actually laid eyes on her before. Why complicate the story? "I asked who you were and then I did some research."
"What did you find out?"
"You're rich. You're successful. Along with Ryder Currin and Sterling Perry, you're considered to be one of the most influential business people in Houston." Vivi picked at the rip in her jeans and stared out the window, idly noticing that they were just five minutes from her house. "It always worried me that Clem had no one, and if I died, she would become a ward of the state or, possibly worse, end up with my mother. I didn't know you, but I presumed that you would be a better option if something happened to me. So I listed you as my emergency contact, gave you custody of her in in my will."
"And you didn't think that it might a good idea to tell me that I had a kid?"
Excerpt. © Reprinted by permission. All rights reserved.


Book Info:
"That night… Why did you leave?"
Her child's father is back…and wants answers.
Nearly dying in the aftermath of a storm is shock enough for Vivi Donner. Waking to find her sexy one-night stand—and the father of her secret child—standing by her hospital bed? Heart-stopping. Now Camden McNeal is determined to know his daughter and the woman he never forgot. Will their explosive passion last more than one night this time?
Book Links: Amazon | B&N | iTunes | Kobo | Google |


Meet the Author: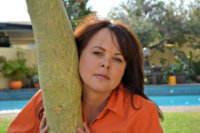 Joss Wood loves books and travelling— especially to the wild places of Southern Africa. She has domestic skills of a pot plant and drinks far too much coffee.
Joss has written for the Kiss/ Modern Tempted, Presents and most recently, the Desire line for Harlequin/Mills and Boon. She writes romantic suspense for Tule Publishers and has had two single title books published with Penguin/Random House's Intermix imprint. After a career in business, she now writes full time. Joss is a member of the RWA (Romance Writers of America) and ROSA (Romance Writers of South Africa.)
Website | Facebook | Twitter | Instagram | GoodReads |