Today it is my pleasure to Welcome author
Jaci Burton
to HJ!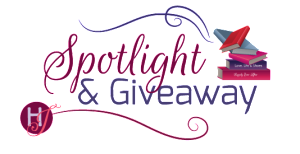 Hi Jaci and welcome to HJ! We're so excited to chat with you about your new release, The Accidental Newlywed Game!

Hi! Thanks for the invite!

Please summarize the book for the readers here: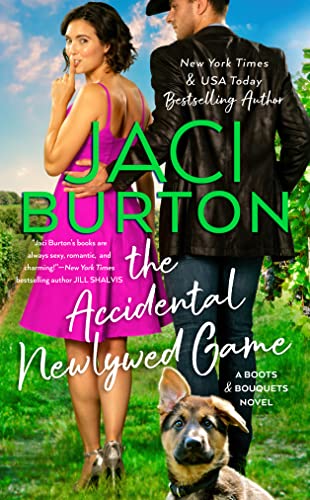 Honor Bellini accidentally runs into her sister's ex fiancé Owen Stone while both of them are attending conferences in Las Vegas. Way too many shots of tequila later, they wake up in the same bed–and married! There's a hot attraction between them, but a whole lot of familial baggage to deal with, so they decide to hide the marriage from Honor's family–at least until they can get an annulment. But hiding their growing feelings for each other is going to be much harder.

Please share your favorite line(s) or quote from this book:
She should go home with him tonight so she could get his forearms totally naked. No, wait, they were already naked, weren't they? But other parts of him weren't, and she'd definitely like to see those parts.
Please share a few Fun facts about this book…
Weddings, both accidental and intentional. Sisterly bonds and arguments. So much emotion and lots of hot romance.
What first attracts your Hero to the Heroine and vice versa?
They've known each other since childhood. They know each other's best and worst qualities, and that allows them to get closer much faster.
Did any scene have you blushing, crying or laughing while writing it? And Why?
His phone buzzed. He frowned, seeing Brenna's name come up on the screen. He swiped to answer.

"Hey, Brenna."
"Your girlfriend is mega upset and is annoyingly talking about you nonstop. I think she misses you and things have been shitty at work. She's on emotional overload and drowning herself in chips, dip and sadness. It's annoying. Can you help?"
His heart did a leap. He'd tried his best to give Honor the space she needed, so hearing that she missed him made his heart squeeze just a bit. Okay, more than a bit. "Where are you?"
Readers should read this book….
Because it's fun and filled with family and romance and weddings and arguments and emotion.
What are you currently working on? What other releases do you have in the works?
I'm working on a new book not related to any of my other series. It'll release next year.

Thanks for blogging at HJ!
Giveaway:

A Print copy of The Accidental Newlywed Game by Jaci Burton
To enter Giveaway: Please complete the Rafflecopter form and Post a comment to this Q:

Have you read any wedding romances? If so, what are your favorites?
Excerpt from The Accidental Newlywed Game:
"I can't," she said. "We shouldn't do this."
He sat up so she could, too. "What's wrong?"
She shook her head. "I'm . . . I don't know. Not ready, I guess. I don't know. I'm sorry."
"Hey." He took her hand. "You don't have anything to apologize for. If you don't want to do this, that's fine."
"It's not that I don't, I'm just . . . scared about how much I'm feeling so fast."
That, at least, made him feel really good. "If it makes you feel any better, it's the same for me, Honor. It's like a tornado sweeps over me every time I'm with you. And I'm just taken away without thinking."
Her lips curved. "I'm happy to hear that. But we should put the brakes on and take this slow, don't you think?"
"Yeah, for sure." Though right now his dick was painfully hard and telling him that was the worst idea ever. "But I still want to see you."
"I want to see you, too. We'll just be better about keeping things more . . . friendly. No touching. No kissing. For now."
He grinned at her. "For now. Right. It'll be just like it was before we got married."
She got up. "Sure. That should be easy."
"Sure."
She went to the bathroom. He stood, taking their glasses into the kitchen, giving himself some time to get his riotous feelings under control.
She came into the kitchen. "Sorry about that."
"Hey, it's all good."
"I'm not trying to be a tease. It's just all these new feelings are confusing."
He wanted to put his arms around her, to hold her, but held back, so he slid his hands into the pocket of his jeans. "It's okay. You take whatever time you need to sort through your feelings."
"Thanks."
She walked around and picked up the bottle of wine on the counter and put it in the fridge, then studied his calendar there before turning to face him.
"You have an appointment with your oncologist on Monday?"
"Yeah."
"Is everything okay?"
He shrugged. "I hope so. It's a routine checkup. I get bloodwork run, then meet with my doc."
"Do you want me to go with you?"
He'd never had anyone go with him for his doctor appointments. He'd had plenty of visitors sit with him during his treatments, but he'd always gone alone to meet with his oncologist. "It's not necessary."
"I'd like to go, unless you prefer to be alone."
It touched him that she cared. Probably more than he wanted to admit to himself. "You can come. I'd like it if you came."
She smiled. "Then I will." She looked at him for a bit, as if there was more she wanted to say. There was a hell of a lot more he wanted to say. And do.
"I should go," she said. "I have an early meeting tomorrow morning."
He walked her to her car and opened the door for her. She smiled up at him and all he wanted to do at that moment was pull her into his arms and kiss her. But they'd agreed.
"Thanks for tonight," she said. "For making me dinner. I had fun."
"Me, too."
"I'll . . . talk to you soon?"
"Yeah."
She hesitated, and he wondered if she was thinking what he'd been thinking. How easy it would be to fall into each other. He could tell by the way she lifted her arm, then let it drop, that, yeah, she wanted the same thing.
"Bye, Owen."
"See ya, Honor."
She got into her car and pulled down the drive. He waited until she disappeared around the corner before he went inside and closed the door.
Now that she was gone, the house seemed empty. It was funny how he'd become used to being single, and then Honor had come into his life and boom, like a sudden explosion, everything was changing. And now that he'd touched her and kissed her, he wanted more. He had a feeling Honor did, too. But if she wanted to keep it platonic for now, he'd do as she asked for as long as she wanted to play it that way.
But, no, this wasn't going to be easy.
Excerpt. © Reprinted by permission. All rights reserved.


Book Info:
What happens in Vegas doesn't stay in Vegas, when one night out turns into a wedding that neither newlywed can remember, from New York Times bestselling author Jaci Burton.
Wedding planner Honor Bellini is in Las Vegas for a work convention when she runs into her sister's ex-fiancé, Owen Stone, who's also in town for his craft brewery business. They're both glad to see a familiar face from home…until a night of drinking leads to waking up in bed together—and a marriage certificate from a wedding that neither of them can recall.
Horrified, Owen suggests an immediate annulment. Honor agrees, but when they spend the day together, their chemistry is overwhelming. Plus, Honor has a flash of memory of their steamy wedding night, and she definitely likes what she remembers. They decide to wait before cancelling the whole marriage thing, though they both head back to Oklahoma determined not to tell anyone at home what happened in Vegas.
The problem is, Honor and Owen can't seem to stay away from each other—or keep their hands off one another. The longer they keep their secret, the harder it gets to deny how they really feel. Even worse, this huge secret has the potential to hurt someone they both care about. They need to get an annulment before this accidental marriage turns into love.
Book Links:  Amazon | B&N | iTunes | kobo | Google |


Meet the Author:
Jaci Burton is the New York Times and USA Today bestselling, award-winning author of over eighty-five books, including the Play-by-Play, Hope and Boots and Bouquets series. She has been a Romance Writers of America RITA finalist, and she was awarded the RT Book Reviews Career Achievement Award. Jaci lives in Oklahoma with her husband and dogs. Visit her at jaciburton.com
Website | Facebook | Twitter | Instagram | GoodReads |