Today it is my pleasure to Welcome author
Abbi Waxman
to HJ!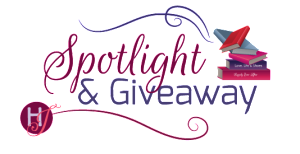 Hi Abbi and welcome to HJ! We're so excited to chat with you about your new release, The Bookish Life of Nina HillL!
Please summarize the book for the readers here: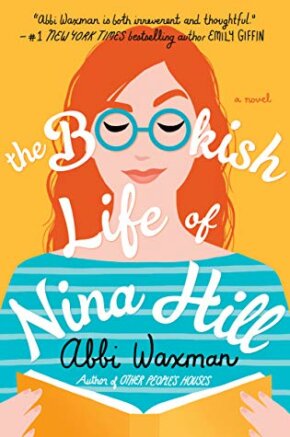 TBLONH, or T-blon, as I shall call it from now on, is about an introverted young woman who works in a bookstore and enjoys her solitary and highly organized life. She's a trivia nut, a cat lover, and a book club devotee. When the father she didn't even know she had suddenly drops dead she discovers she has a large and enthusiastic family who are excited to get to know her. Plus, her trivia night nemesis wants to ask her out. Disaster.

Please share a few Fun facts about this book…
Ooh, fun facts. Well, Nina's name started out as Kesten Hill, which is the name of an Australian reader who wrote to me a few years ago. I thought it was a beautiful name, but my agent thought a more 'regular' name would be better. I love the name Nina, so I was fine with that, but now the truth is out there. The working title was Immediate Family Only, but I am notoriously crap at coming up with titles, so it changed for the better. It was inspired by all the lovely young women I met while on book tour for my previous book. They were all smart and funny and adorable and I wanted to write about them.
Please tell us a little about the characters in your book. As you wrote your protagonist was there anything about them that surprised you?
I think about my characters a lot before I start (as part of my long term work-avoidance strategy), so I'm not usually surprised. But Nina didn't swear as much as I do, and that was unexpected.
If your book was optioned for a movie, what scene would you use for the audition of the main characters and why?
The first trivia contest scene. It shows all the sides of Nina's character at once: Smart, competitive, sarcastic… but also shy, anxious and self-conscious. Plus there's kissing afterwards.
What do you want people to take away from reading this book?
That books are awesome. But hopefully they already thought that… and that Millennials are fantastic. They get so much shit, I don't understand it. I think everyone's just jealous.
What are you currently working on? What other releases do you have planned?
I just finished number 4, currently titled The Itinerary (but remember what I said about titles), which is the first one not set in Larchmont. It's about a mother and daughter going on a college tour on the east coast, and the shenanigans (internal and external) that ensue.

Thanks for blogging at HJ!
Giveaway:

Print copy of THE BOOKISH LIFE OF NINA HILL by Abbi Waxman
To enter Giveaway: Please complete the Rafflecopter form and Post a comment to this Q:

If you could create a perfect fictional mash up, what would it be? For example, I'd love to see Mr. Darcy and Elizabeth politely kicking butt in a Hunger Games. Or better still, Holden Caulfield. Katniss would eat him for breakfast, the whiny bastard.
Book Info:
The author of Other People's Houses and The Garden of Small Beginnings delivers a quirky and charming novel chronicling the life of confirmed introvert Nina Hill as she does her best to fly under everyone's radar.
Meet Nina Hill: A young woman supremely confident in her own…shell.
The only child of a single mother, Nina has her life just as she wants it: a job in a bookstore, a kick-butt trivia team, a world-class planner and a cat named Phil. If she sometimes suspects there might be more to life than reading, she just shrugs and picks up a new book.
When the father Nina never knew existed suddenly dies, leaving behind innumerable sisters, brothers, nieces, and nephews, Nina is horrified. They all live close by! They're all—or mostly all—excited to meet her! She'll have to Speak. To. Strangers. It's a disaster! And as if that wasn't enough, Tom, her trivia nemesis, has turned out to be cute, funny, and deeply interested in getting to know her. Doesn't he realize what a terrible idea that is?
Nina considers her options.
1. Completely change her name and appearance. (Too drastic, plus she likes her hair.)
2. Flee to a deserted island. (Hard pass, see: coffee).
3. Hide in a corner of her apartment and rock back and forth. (Already doing it.)
It's time for Nina to come out of her comfortable shell, but she isn't convinced real life could ever live up to fiction. It's going to take a brand-new family, a persistent suitor, and the combined effects of ice cream and trivia to make her turn her own fresh page.


Meet the Author: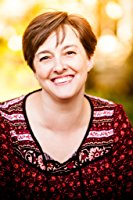 Abbi Waxman, the author of Other People's Houses and The Garden of Small Beginnings, is a chocolate-loving, dog-loving woman who lives in Los Angeles and lies down as much as possible. She worked in advertising for many years, which is how she learned to write fiction. She has three daughters, three dogs, three cats, and one very patient husband.
|