Today it is my pleasure to Welcome author
Tara Taylor Quinn
to HJ!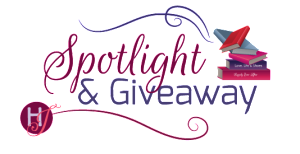 Hi Tara Taylor and welcome to HJ! We're so excited to chat with you about your new release, The Child Who Changed Them!

So good to be back again! Thank you!

To start off, can you please tell us a little bit about this book?: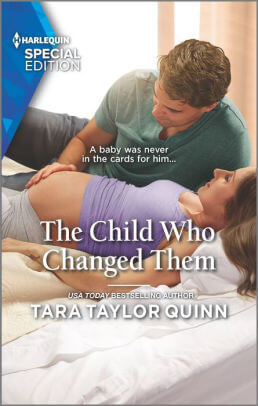 The Child Who Changed Them…if you want to judge a book by the title, you'd probably think this is a typical unexpected baby story. In some ways, it's exactly that. And because I write intense emotional fiction, even when I sit down intending to write a lighter book, this book isn't a typical baby story. It's the story of two broken people who've made what they believe are happy lives for themselves. They're strong, successful people. Doctors. And it takes a baby to heal them.

Please share your favorite lines or quote(s) from this book:
I don't know that it's my favorite, but it's one that got me every time I read through the book. 'She could barely speak through the lump in her throat. Felt as though she was a ghost, right there with her deceased husband. And yet, felt alive, too.'
What inspired this book?
I wanted to explore the idea of doctors who couldn't heal themselves. I've wanted to take a look at how infertility might effect a man. And I mostly wanted to point out that medical science is not always right. Miracles are more powerful than any scientist will ever be.
How did you 'get to know' your main characters? Did they ever surprise you?
Elaina was already known to me. She was in a previous book, Her Motherhood Wish. She was divorced from her deceased husband's older brother, but still shared a home with him. Wood, the brother, was the hero of Her Motherhood Wish. Elaina was such a complicated person. She wasn't always understood in Her Motherhood Wish. Not even always likeable. I'd intended to just let her fade away, but she grabbed hold of me. She needed to be understood. And was ready to find her own happy ending. It just didn't turn out to be what she'd thought it would be.
What was your favorite scene to write?
I have two. I don't want to spoil the story, but one is with Wood, Elaina's ex-brother-in-law ex-husband. I didn't plan on the scene. Didn't see it coming. It just come one day while I'd thought I was going somewhere else, and it was so powerful it left me shaken.
The second is a shower scene. I'm not saying anymore about that!
What was the most difficult scene to write?
The dark night of the soul is always my most difficult scene. In this book, as I was writing it, I didn't see a way for Greg and Elaina to find their happy ending. They'd taken me to a place that I couldn't see my way out of. I just kept writing and trusted, and they got me there.
Would you say this book showcases your writing style or is it a departure for you?
It definitely showcases my writing style. It's intense, emotional, filled with angst and real life challenges, and takes the reader through it all to find that, as always, love is the most powerful entity and will win if we let it.
What do you want people to take away from reading this book?
Love. Love wins. Tragedy happens, but the human spirit has the ability to get through it and find joy.
What are you currently working on? What other releases do you have planned?
I'm currently working on a Romantic Suspense, part of a brand new ttq series, Sierra's Web, that will be coming out from both Special Edition and Romantic Suspense starting in 2022. A prequel to Sierra's Web, Trusting Her Betrayer, can be read for free here: https://www.harlequin.com/shop/articles/437_trusting-her-betrayer.html
And upcoming releases include:
Colton's Killer Pursuit – 2/2021 – Romantic Suspense
Their Second Chance Baby – my 100th published Harlequin! – 4/2021 Special Edition
Falling for His Suspect – 7 /2021 – Romantic Suspense
Thanks for blogging at HJ!
Giveaway:

Five eBook copies of Her Motherhood Wish, the prequel to The Child Who Changed Them, to five different winners.
To enter Giveaway: Please complete the Rafflecopter form and Post a comment to this Q:

Just curious, with all of the reading material available these days, how many Harlequin books would you say you read each month? And do your prefer eBook or print?
Excerpt from The Child Who Changed Them:
"Have a seat," Dr. Miller said, sitting at a black pad-topped stool in front of the monitor mounted on a wall by the door. Elaina didn't want to sit.
She wanted to read the screen, which she couldn't see without standing over the doctor's shoulder. But she trained her eyes on the doctor instead as she reclaimed the chair she'd vacated minutes before. They were both medical doctors. Professionals trained to maintain boundaries, no matter the news being delivered.
Cheryl didn't look at the monitor. Elaina's personal information probably wasn't even up there. The PA had clicked out of it when she'd left the room.
And did it really matter, other than to distract Elaina's immediate emotions from flooding all over her and onto the floor?
"What we found, and what I've just confirmed—" Dr. Miller's tone was measured "—is that you aren't a candidate for fertilization."
Moving back a few inches, as though she could distance herself from the news, Elaina studied the woman who'd been a doctor twenty years longer than she had. Needing to know that she was wrong in her assessment.
"Not a candidate?" she asked. What did that mean? They wanted her to just go away? Be done with the rest of her life's plan?
Dr. Miller shook her head. "There's no…"
"Wait," Elaina interrupted, not ready to hear the medical proof that backed up the doctor's claim. She had to be fully braced and ready to believe that Cheryl could be wrong first. That medical science did get things wrong sometimes, if for no other reason than because of the human error involved in procuring that information.
Dr. Miller watched her, as though she had all day to sit and wait.
"I'm sorry," she said as she snapped back to herself, appalled that she was wasting the busy woman's time. "I…can you tell me, first, is it permanent? Are you telling me I can't ever get pregnant?"
When Cheryl Miller's brows drew together, Elaina's heart sank. Her stomach sank. "I know how badly you wanted to have Peter's child," the doctor said. "And only Peter's child." Dr. Miller had been at The Parent Portal back when Peter, and everyone he could talk into it, had donated sperm for the then fledging supply in the portal's "bank."
At the mention of her dead husband in that moment—her first husband—tears sprang to Elaina's eyes. He hadn't been perfect, but Peter had been a good man. Dedicated to giving his all to the medical community.
Dr. Miller had been present at one of Elaina's initial visits, when they hadn't been certain that Peter's sperm was even still viable; her use of another donation had been discussed—and summarily dismissed. If Peter's sperm wasn't usable, she'd rethink the plan.
"That's why it's a bit difficult for me to tell you that the reason you aren't a candidate for fertilization is because you're already pregnant."
Excerpt. © Reprinted by permission. All rights reserved.


Book Info:
Burned by infertility and divorce, Dr. Greg Adams knows he'll never have the family he always wanted. So he refuses to settle down—even if he once felt something deeper with his colleague, widow Dr. Elaina Alexander. But when Elaina announces she's pregnant with his miracle child, Greg finds his life turned upside down. Can the good doctor convince Elaina that their happiness lies within reach—and with each other?
Book Links: Amazon | B&N | iTunes | Kobo | Google |


Meet the Author:
The international author of 100 original novels, in twenty languages, Tara Taylor Quinn is a USA Today bestseller with over seven million copies sold. A five-time RITA finalist Tara appears frequently on bestseller lists, including #1 placement on Amazon lists, and multiple showings on the Publisher's Weekly Bestseller list. She is a National Reader's Choice Award winner and has appeared on national and local TV across the country, including CBS Sunday Morning.
Tara is a supporter of the National Domestic Violence Hotline. If you or someone you know might be a victim of domestic violence in the United States, please contact 1-800-799-7233.
Website | Facebook | Twitter | Instagram | GoodReads |