Today it is my pleasure to Welcome author
Anne McAllister
to HJ!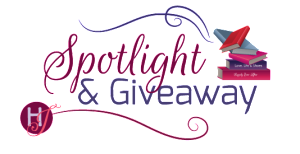 Hi Anne and welcome to HJ! We're so excited to chat with you about your new release, The Cowboy Finds a Family!
To start off, can you please tell us a little bit about this book?: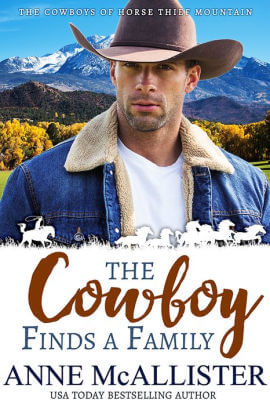 Mace and Jenny Nichols were high school sweethearts. They married young. Finally, after years of hard work, determination, focusing on their goals and putting off starting a family, they own the small Montana ranch that has always been Mace's dream. But when it's time for the family Jenny has longed for, they discover that hard work and determination and focus aren't enough. There's the little matter of infertility. Mace would be philosophical if it were Jenny's. It's not. It's his. Jenny worked and saved and gave her all so Mace could realize his dream. And now he can't give her the dream she'd always wanted? Well, he can, actually, Mace tells himself, if he gives her up, lets her have the chance to find another man – a guy who, unlike Mace, can make her dreams come true. It's the honorable thing to do. And right now, his honor feels like the only thing Mace has left. Jenny disagrees. But the stubborn honorable man she gave her heart to when they were little more than children isn't listening. He owes her. An honorable man pays his debts, even if, in doing so, he feels like he's tearing out his own heart. Jenny is furious, but she's just as determined not to let him go as he is to do what he considers The Right Thing.

Please share your favorite lines or quote(s) from this book:
It's hard to pick a line or two out of context, but one of the things I recall from doing the research on divorce in Montana was learning what the laws were and how that provided parameters for the story. When Jenny learns the same thing I did, it goes something like this:
Life went on.
Wasn't that what the sitcoms said?
Of course it did. Jenny knew that.
"There is life after divorce," her friend Mary Alice who'd had five husbands, had told her after every one of them. She was getting a perm when Jenny came into Elmer's little beauty shop for a haircut Thursday afternoon.
"I'm not getting a divorce," she told Mary Alice firmly, wondering how on earth Mary Alice knew.
"Maybe not," Mary Alice said with a shrug. "But Mace is."
And that's when Jenny remembered that Mary Alice worked for a law firm in Livingston. Jenny scowled. Guess which one.
"Not if I don't agree," she said flatly.
Mary Alice made a tsking noise. "That's where you're wrong. Doesn't matter whether you want it or not. This is a no-fault state."
Jenny knew there was no fault in hers and Mace's spilt—unless you counted his pigheadedness. She found out a couple of days later that by "no-fault" a lack of pigheadedness wasn't what the Montana legislature had in mind.
What they meant, Jenny learned by going online at the library in Livingston and reading the laws, was that if Mace could prove he and his wife had lived apart for a hundred and eighty days, he could get a divorce from her whether she wanted him to or not.
"Damn it!" she said aloud.
Two librarians and a patron jumped.
"Sorry," Jenny muttered. She gathered up her things and left, still fuming. How dare legislators mess up her life this way? What did they know about the vagaries of marriages? What did they know about pigheaded, stubborn cowboys who were too damn noble for their own good?
Nothing, obviously.
Well, if that was the law, that was the law. She wasn't going to be able to get it changed. Not within a hundred and eighty days, anyway.
So she had—she calculated as she hurried back to her car—a hundred and sixty-four days to change her misguided husband's mind.
Even for a man as stubborn as Mace, surely that would be enough.
What inspired this book?
I've always believed that families aren't just created by blood and genetics. The one I grew up in was a mixture of people connected not just by blood but by commitment and choice and love; the family my husband and I raised is equally diverse and equally beloved. So the notion of family was a major inspiration in writing The Cowboy Finds a Family. But equally, I think, the story grew out of a desire to write about a man suddenly confronted with a reality he never expected, a man who was above all else, honorable, who, upon discovering he was somehow less than he had ever imagined, believed he had to do what he thought was the right thing, the selfless thing, even when it was the last thing he wanted to do. Mace's decision might be considered an over-reaction (unless you were the one it had happened to). Mace's infertility devastated him. It made him feel less of a man. Worse, it prevented him from giving his wife the family she'd always dreamed of, the family he'd insisted they postpone until they had the ranch. Over the course of the story, Mace had to learn that his sense of self-worth went beyond a biological fact, that his relationship with Jenny went beyond that, and that their love – and their family – was greater than what he saw as his vulnerability and 'imperfection.'
How did you 'get to know' your main characters? Did they ever surprise you?
Well, I already told you about Mace. He's stubborn and old-school honorable, the sort of cowboy you'd want to ride the river with because you knew you could depend on him. I grew up with men like him in my life – strong, responsible men who had a code of honor they believed in and felt required to uphold. The story required putting his self-belief and self-understanding to the test, and that made him a really interesting character to write about. He didn't say a lot, dialogue-wise, but in his interior monologue sometimes he wouldn't shut up! Jenny is as much a salt-of-the-earth person in her way as he is. Writing her sometimes made me think she was 'old-fashioned' in her devotion to her man. But Jenny was always relationship-driven, and she never had a relationship with anyone who mattered more than Mace. When she learns that they can't have children, she's sad, she hurts, but she shifts gears. Jenny is practical. She understands that more than blood can made a family. She's willing to focus on that. When Mace leaves, she is shocked down to the ground. And angry. And hurt. And Mace doesn't make himself easy to love right then. Writing Jenny was a challenge because Mace devastated her. He left her questioning what she'd put her heart into for nearly half her life. She surprised me when she agreed to date Tom, her friend Felicity's brother, even though we both knew she still loved Mace. But she had to, she told me. It was putting one foot in front of the other, even though it felt like she was wearing someone else's shoes. I could feel how hollow she felt herself. I could hear it in the words my fingers typed. I really felt like a conduit for their emotions, just getting them down on the page. I got to know them both by being there with them day after day as they confronted their flaws and their dreams, as I watched them discover what mattered most, then watched them fight for it – and ultimately, each other.
What was your favorite scene to write?
There were quite a few scenes I enjoyed writing, but as this was an emotional, angsty book, I particularly enjoyed writing a somewhat lighter (though Mace would dispute that!) scene in which Mace, believing Jenny has a new man in her life, goes to a Bozeman bar to drown his sorrows. There he runs into Rooster, a cowboy who had worked with Mace's dad. Rooster is pretty much the antithesis of Mace – irrepressible, irresponsible, many-times-married-and-divorced, not especially self-aware (to say the least), but who is determined to be Mace's guardian angel that night. He has his work cut out for him. Here's a snippet of that scene:
"Mace! Wait up." Rooster hastily gulped his beer, tossed down the shot, shuddered and scrambled through the crowd after him.
Mace still didn't stop. "I need some air."
Rooster caught up at the door and pushed it open. Out on the sidewalk, with the noise and heat behind them, he regarded Mace with a sort of foggy concern. "Well, here now. Ya got air. Breathe."
Mace breathed. He shook his head. It didn't do any good. It didn't cool him at all. He started to walk.
Rooster, torn, stood watching him, then hurried to catch up. "You're antsier than a polecat with chiggers tonight! You an' your lady have a fight or somethin'?"
"We didn't have a fight."
"Somethin's sure biting your butt."
"'M all right."
"Sure y'are."
Mace walked. Rooster almost ran to keep up. Up one street and down the other, fast and furious.
"You know where you're goin'?" Rooster asked, panting now.
"No. Don't know. Don't care."
"Why you walkin' so damn fast then?" Rooster panted.
"You don't have to come along."
"Reckon I do," Rooster said, loping beside him. "Your daddy wouldn't thank me if I let you get throwed in jail."
"I'm not gettin' thrown in jail."
Rooster looked at him with eyes of long experience. "Yet."
What was the most difficult scene to write?
Sometimes the most difficult scenes to write are bridging scenes. There were a few of those in The Cowboy Finds a Family that took me quite a while. But another that was difficult because of the emotions involved was when the doctor gave Mace and Jenny the results of Mace's test:
Yesterday, when they'd got the results of the test he'd taken, neither of them had said much. It was too new, too hard. She, at least, hadn't known what to say.
Mace, normally far more taciturn than she, had been the one to blurt out, "I don't believe it," when Dr. Miller had given them the results.
Her husband's darkly tanned face had drained of color and he shook his head angrily. "That's bull," he'd said.
The doctor had smiled sympathetically, but his sympathy didn't change his words.
"I'm afraid it is," he'd said gently. "On this test at least the results are pretty conclusive. You aren't producing any live sperm."
Jenny had seen her husband floored in a fight. She'd seen him kicked by a horse. She'd seen him gored by a bull.
But she'd never seen Mace as white as death.
He sat in the chair next to her, absolutely rigid. He opened his mouth, then closed it again. His lips pressed together in a tight line. So tight a muscle in his jaw ticked.
So tight she thought he'd shatter. His whole body seemed to clench.
She wanted to reach out to him, to touch him. But she knew as sure as she knew Mace that if she did, he would crack right there.
Would you say this book showcases your writing style or is it a departure for you?
My stories are character-driven, and this one is totally that. So, no, it wasn't a departure. But the characters were unique. I've never written another Mace or another Jenny. They were incredibly real to me.
What do you want people to take away from reading this book?
I hope readers understand the core values that made Mace and Jenny who they are, that they learn as Mace did that sometimes you're unprepared for what life throws at you, but that you can learn to deal with it, and that you don't have to deal with it alone. I hope they recognize that there are all kinds of ways to find family, and that the love families share makes life worth living.
What are you currently working on? What other releases do you have planned?
The Cowboy Finds a Family is a book I have loved for a long time and published a number of years ago. I rewrote it for Tule because I still find the values and the people and their story worth celebrating. It connects to my Tanner Brothers books and will be followed by The Cowboy Steals a Lady in which Shane Nichols, Mace's "act first, think later" brother, decides to help out a friend who's in love with a girl about to marry another man. It was way more fun to write than Mace's book because, well, Shane. Not to mention the chicken. That book is coming out in late March. Then in May The Cowboy Crashes a Wedding tells the story of Shane's friend, Cash Callahan, who realizes almost too late that if Milly gets married on Saturday, he might just have made the biggest mistake of his life! I'm currently working as a genealogist and family historian and have learned that 35 years of writing books about relationships is great preparation for figuring out the motivations of people long dead! And while I'm doing that, I'm also tinkering with some potential cowboy heroes who just might find out the women they never expected are making them re-think what they want in their lives.
Thanks for blogging at HJ!
Giveaway:

An ebook of The Cowboy Finds a Family & 3 Tule ebooks
To enter Giveaway: Please complete the Rafflecopter form and Post a comment to this Q:

How do you think about "family?" Is it the people with whom you share DNA or is it something else?
Excerpt from The Cowboy Finds a Family:
Mace Nichols was on his own.
He stood in the doorway of the tiny two-room log cabin, where he'd just dumped his gear, and stared out across the valley, Horse Thief Mountain at his back.
He was alone.
The cabin echoed with emptiness. No one had lived there since Jed McCall and his nephew had moved out the year before.
Originally it had been a settler's cabin, then a line shack, then the place Mace and his brother Shane, along with Taggart Jones and Jed, had come to as teenagers whenever they wanted to get away from nosy adults. "The Horse Thief Mountain gang," they'd called themselves, yearning after rougher, wilder times. Here they had drunk beer, looked at pictures of naked women and indulged their youthful dreams.
In fact Mace had indulged in a little more than dreaming the first few times he'd brought Jenny up here. But he had never told anyone about that.
Later, after they were married, well, it was no secret what they had been doing.
Same thing Taggart had done when he'd brought his new bride, Julie, to live in the cabin eleven years ago. Unlike Jenny, though, Julie had hated the cabin. She'd thrown a fit and insisted they moved to back to 'civilization' in Bozeman. Taggart had, but even so, their marriage hadn't lasted a year.
After Taggart and Julie's brief stay, Mace and Jenny had managed a down payment on the land on which the cabin sat. It had been Mace's dream to own the land—to have his own ranch, to build a new place for them to settle on forever. Five years ago, he had, and the cabin had gone back to line shack status until Jed and his nephew, Tuck, had taken it over.
But now Jed was married. Jed was a father. He and his wife Brenna, and Tuck and baby Neile, had taken over running Brenna's dad's ranch in the Shields Valley.
Now it was Mace's turn to move to the cabin again.
Only this time he was alone.
Because—for the first time in fourteen years—there was no Jenny.
No Jenny.
He shook his head and rearranged the thought. 'No Jenny' was the negative way of looking at it.
He tried to focus on the positive: Jenny would have her life. He would have his. He was his own man now, answerable to no one. No one at all.
He'd never been on his own before. Ever.
He'd fallen in love with Jenny Fitzpatrick at the age of seventeen. He'd married her not quite two years later. They'd spent over fourteen years as two halves of a whole.
No longer.
He was on his own. The thought opened up the horizons. Gave him new scope. He tried to imagine it—all the places he could go, people he could see, adventures he could pursue.
He wanted Jenny.
"Grow up, for Christ's sake," he told himself sharply. The words echoed around the cabin like bullets in a hat box. "You don't always get what you want."
A hard adage when it came to you so late in life. In his thirty-three years, Mace had pretty much become accustomed to problems being somebody else's. His own life had always been charmed.
How could he not feel that way?
He'd been so loved and had come so far. A humble ranch hand's son, he'd scrimped and saved and worked and slaved until he'd managed to become a rancher himself. A small-scale rancher, true enough—one of those men who lived daily on the edge of potential disaster from beef prices or governmental meddling or city-slicker politics or the freak Montana blizzard—but a rancher, nonetheless.
And blessed, because it was the only thing he'd ever really wanted to do. The land was in his blood.
And he'd been blessed, too, for having had Jenny.
Sweet, funny Jenny. Jenny, who'd tickled and teased him, laughed and squeezed him since they were seventeen years old. She'd had her eye on him since they were eight, she'd told him once. He hadn't noticed her until their senior year in high school.
"What a late bloomer," Jenny had scoffed.
Well, yes, he'd admitted it. But when he fell, he had fallen like a ton of bricks. Once he'd even fallen off his horse he'd been so preoccupied with thoughts of her.
His father had said he wasn't good for anything but digging post holes when he was thinking about Jenny.
"Reckon I'll just keep you on the ground," his old man had said, shaking his head in disgust. "Leastways there you won't fall off."
Mace hadn't cared. He'd brushed off all comments about his love of Jenny. He ignored Taggart's speculative remarks, and Jed's silently raised eyebrows and Shane's teasing.
There was a bunch of late bloomers for you, he'd thought at the time.
But he didn't spend much time thinking about them. He had other things on his mind—one thing—Jenny.
They got married right out of high school, when she was just barely eighteen and he was not quite nineteen.
"You're lucky you didn't have to marry her sooner," Taggart muttered. Taggart had eyes in his head. Jed had thought so, too. Even if they didn't talk about what Mace and Jenny did when they went up to the cabin, they knew.
And Mace knew they were right. That was one of the reasons he considered himself blessed.
He'd loved Jenny too young and too fully—and yet they escaped the consequences of that love. There had been no weeping mother or shotgun-waving father forcing them to the altar. Thank heavens.
Not that Mace had anything against kids. But he'd been barely more than a kid himself. So he'd been just as glad he wasn't going to be a father right away.
When they were older, he told Jenny, there would be plenty of time for that.
Besides he was too much in love with her to want to share their universe with anyone else just yet.
Even if he had wanted to, they couldn't have afforded it. Working flat-out cowboying on Taggart's dad's spread, Mace barely made enough for them to live on.
"I can work, too," Jenny said.
"Doing what?" Mace scoffed. "Slinging hash? Waiting tables?"
He knew Jenny was meant for more than that.
Hell, she'd wanted to be a schoolteacher all her life. She was always the brainy one at school, the one who got straight A's and barely cracked a book. She'd made being valedictorian of their class look easy.
All the teachers thought it was a damn shame she gave up going to college to marry a dead-end cowboy like Mace Nichols. Oh, they hadn't said so. But he knew it.
Mace might not have been the student she was, but he could read the dismayed looks they gave her as well as anyone. They wondered what she saw in him.
Sometimes Mace had wondered himself. But he didn't question his blessings very long. He just thanked God for Jenny and vowed to be the man she needed, no matter what anyone else thought.
In fact all those pitying looks Jenny got had made him furious. They made him want to show everybody that marrying him wasn't a dead end, that he could provide for Jenny just fine.
"You don't need to work," he had told her flatly when she suggested it.
But being home all day while he was out cowboying for Will Jones had given Jenny lots of time to think about what she was missing.
A baby.
A baby?
"God, you got babies on the brain," Mace complained whenever she brought it up. "I told you, we can't afford one."
"We could if I worked," Jenny said reasonably.
"But then you wouldn't have time for it."
Jenny smiled ruefully. "Catch-22. But lots of people manage, Mace," she'd reminded him.
"I guess." Mace knew the modern world was filled with working women. His own mother had worked her fingers to the bone, for God's sake. He hadn't wanted that for Jenny.
"I love you," he'd told her, kissing her. Then he took her into his arms, nuzzling her neck, wanting to give her something better to think about.
"There's lots of time left for babies, Jenn," he assured her between kisses. "We're only twenty. We got years and years."
"I know that," she answered with a sigh. And then she smiled against his mouth, succumbed to the touch of his lips, kissing him back.
The kissing led to touching. The touching led to the bedroom. The babies were forgotten.
And Mace got what he wanted. Again.
The following year, though, the issue came up again when Taggart married Julie, and within a month there was a baby on the way.
Mace had seen the yearning in Jenny's eyes when she found out Julie was pregnant, but he had pretended not to notice. He had only been dragged into discussing it when she brought it up.
"Of course, I'd like a baby, too," he'd said when she mentioned it. "But first I'd like to get us some land."
They'd been lying in bed in this very cabin, what Will Jones had called "married cowboy's housing," when they'd talked.
The cabin had been cold and leakier than he'd remembered it as a teenager, but for the time being at least, it was theirs. Still Mace had known, as he had lain staring up at the tin roof, listening to the rain come down—and in—that he wanted better than this.
"Land?" Jenny had mused when he brought it up. She had been on her stomach beside him, naked and soft, and if he hadn't just finished making love with her, he knew he'd be wanting to make love to her again.
He'd nodded. "Yep. Land. Our own ranch. You don't get anywhere workin' for somebody else."
His dad had always told him that, and his dad's example more than his dad's words had shown the truth of the matter. The Nicholses had never, as far as Mace knew, owned the land they'd worked on. They'd always come too late, left too early. And whenever times got tight, they were the first let go. It wasn't going to happen to him. To them. Not if he could help it.
"Will would sell me this place, I reckon. Or maybe ol' man Galbraith will sell out."
"You want to buy a ranch, you mean?"
He had nodded again. "It'd take a heck of a lot of work to get the down payment, but we could do it. Maybe you could go out to work," he'd ventured.
"Of course," Jenny replied immediately. "They've been looking for someone to help at the school in Elmer. A teacher's aide."
"You'd do that?"
"Why not? I love kids. And I don't have my degree yet. But it's a foot in the door for when I do get my degree someday. You know I hope to teach."
"Yeah, but—" But he didn't finish because he knew her dream was teaching. And having kids of her own. "It'd mean . . . puttin' things off," he pointed out.
"Babies, you mean?" She had looked right at him, her hazel eyes unflinching.
He had run his tongue over his lips. "I know Taggart and Julie are having a kid. I know I said we'd start thinkin' about a family. And I am thinkin', believe me. But what I'm thinkin' is that Taggart's got his dad's ranch coming to him someday. And I'm thinkin' I got nothing. I want better for our kids than that. I want better than my dad was able to do for us. He tried, but hell, we up and moved so many times before we came here an' Mr. Jamison took him on . . ."
The first eight years of Mace's life had been spent moving from one ranch to another where his dad had worked his tail off and then got let go because the rancher decided to cut back.
Only Otis Jamison, because his spread covered a good chunk of the valley, could afford to take on a good man and keep him through the hard times as well as good.
But even then, there'd been no getting ahead.
Mace's mother had worked just as hard as her husband, trying to make ends meet. It was hard work as much as pneumonia that had killed her when Mace was fifteen.
He wanted better for Jenny.
"What do you say?" he'd said to her then, nuzzling her ear, nibbling her jawline, beginning to want inside her once more.
Her hazel eyes smiled at him. Then she wrapped her arms around him and giggled. "I say 'Just keep thinking, Mace. You're so good at it.'"
"You think so, huh?" he'd said, rolling her in his arms until he slid on top of her, then into her. "I'm also good at this."
And then he'd loved her.
He'd moved slowly, leisurely, fitting his body to hers, savoring the miracle of how well they fit together, how attuned they were to each other's rhythms. They'd come a long way since their first fumbling attempts at lovemaking. In those days it had all been hot, fevered gropings and eager, desperate efforts that had, as often as not, left them breathless and frustrated. Certainly they'd left Jenny frustrated.
He wasn't much good at holding back in those days, hadn't really figured out yet the real meaning of "ladies first."
But Jenny had never complained.
She'd wrapped her arms around him and moved with him, meeting his urgency with her own. And over time he'd got better at their loving. He'd been less frantic, more leisurely. He'd spent more time stroking and touching and kissing, enjoying that, letting the anticipation grow.
"Along with other things," Jenny had giggled when he'd told her that one night. She'd reached a hand down between them and touched him where another part of his anticipation was "growing."
Mace had trembled under her touch. His breath had hissed out between his teeth and his whole body tensed.
"You're playing with fire," he'd warned.
Anticipation was fine as long as he could control it, but when Jenny took over—watch out!
"Fire, hmmm?" She'd smiled and brushed a kiss across his lips. She moved above him then, bolder than she had been when they'd first begun making love together. Her hand moved more insistently. "What is it they say about starting fires with friction?"
"Jenn!"
But she didn't let him go. She feathered kisses along his jaw, then dropped them on his breastbone. She touched his nipples with her tongue. She made him squirm.
Jenny could always make him squirm—and make him love every minute of it. And he always took great pleasure in returning the favor.
He had taken pleasure. Had. Past tense.
Mace's fists clenched tightly at his sides. He swallowed against the ache in his throat and closed his stinging eyes to shut out the sight of the cabin to which he'd brought her fourteen years ago, the cabin in which he'd loved her the first night of their married life. Just hours before—at their wedding—he had vowed to love her for a lifetime.
He still did.
He always would—but the only way to love her now was to let her have her dream.
Excerpt. © Reprinted by permission. All rights reserved.


Book Info:
Mr. Stubborn.
Mace Nichols is an 'I'll die with my boots on' cowboy. Old-school. Tough, silent and honorable. Which is why he's leaving his wife, Jenny. She has helped him build his dream—the Montana ranch they loved. Now he can't give her the family she's always dreamed of, so he has no choice: he needs to set her free. It makes perfect sense to him.
It doesn't make a bit of sense to Jenny! She loves her stubborn, bull-headed husband. She admires his courage, his tenacity and his determination to always Do The Right Thing—even if, in this case, it is the stupidest thing he's ever done.
Mace is right—Jenny has always wanted a family. But she wants a family with Mace! How can she convince the most honorable, stubborn man in the world what really matters in life?
Book Links: Amazon | B&N | iTunes | Kobo | Google |


Meet the Author:
Years ago someone told Anne McAllister that the recipe for happiness was a good man, a big old house, a bunch of kids and dogs, and a job you loved that allows you to read. And write. She totally agrees.
Now, one good man, one big old house (since traded for a slightly smaller house. Look, no attic!) a bunch of kids (and even more grandkids) and dogs (and one bionic cat) and seventy books, she's still reading. And writing. And happier than ever.
Over thirty plus years Anne has written long and short contemporary romances, single titles and series, novellas and a time-travel for Harlequin Mills & Boon and for Tule Publishing. She's had two RITA winning books and nine more RITA finalists as well as awards from Romantic Times and Midwest Fiction Writers. One of the joys of writing is that sometimes, when she can't go back in person, she can go back in her mind and her heart and her books.
Website | Facebook | Twitter | Instagram | GoodReads |