Today it is my pleasure to Welcome author
Loreth Anne White
to HJ!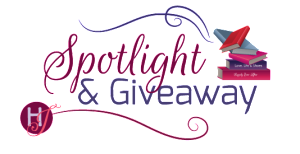 Hi Loreth Anne and welcome to HJ! We're so excited to chat with you about your new release, The Dark Bones!
Please summarize the book for the readers here: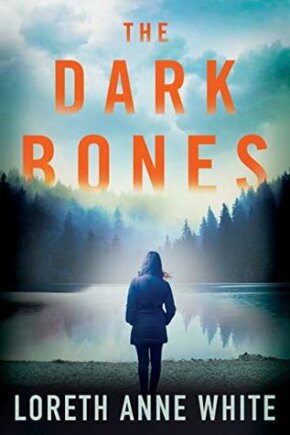 Thank you for having me as a guest! THE DARK BONES revisits the setting of A DARK LURE. It's about detective Rebecca North who learns that her father—a retired cop—has killed himself. Rebecca refuses to believe it, but to prove it she must return to her small, rural home town and face a lot of dark things she has been running from, including a man she once loved. And her investigations open up a cold case thought long buried, and plenty of secrets in the small town come seeping out.

You are best known for writing gritty crime novels with a romantic relationship at their center. What draws you to these plots and characters?
I think I am most drawn to the idea that opening oneself to love, to friendship, to facing one's own faults and beating them, can help characters fight and beat down the darkest of evils, both within and without. And that out of the darkness there can always come light. Hope. Meaning.

Your heroine is a cop, but she doesn't usually investigate homicides. Is she prepared for what she gets herself into

?

My heroine is not fully equipped for what she gets into, but she's smart enough (I hope!) to seek help and allies in order to reach her goal.

Rebecca's investigation leads her right back into the life of an old boyfriend — one that may have something to do with a mysterious crime that happened decades ago. What is her initial reaction to reunited with Ash? How have they both changed over the years?
I like to think Ash and Rebecca were always destined to be together, but a crack, a fault in the universe of their lives sent things off the rails. When they face each other again, they need to fix the big fault in their universe. And when they try, the realize that this is so right. Their love was meant to be.

In a book with secrets, surprises, and violence, what was the most difficult scene to write?
I always find the greatest challenge comes not in writing action, but in getting the subtle shifts of the emotional growth arcs right, and in making the scenes that depict this subtle growth feel … realistic.

What was your favorite scene to write?
I don't know that I have one favorite scene. I did rather enjoy writing the scenes between the young secondary characters Tori and Ricky, who get their own relationship/romance arc. Tori is a young character from A DARK LURE. She was a victim in that story, and was left with a very difficult road to travel after the end of that book.

What are you currently working on? What other releases do you have planned?
Next in the works is a twisty domestic thriller/psychological suspense wrapped in a romance. I hope it comes together because it's challenging me in new ways! In the meanwhile, I have IN THE DARK releasing this fall. I am very excited to get this story out into the world!

Thanks for blogging at HJ!
Giveaway:

A Digital book of THE DARK BONES by Loreth Anne White
To enter Giveaway: Please complete the Rafflecopter form and

Leave a comment with your thoughts on the book…
Book Info:
She's come back to solve the mystery of her father's death and confront her own dark past.
When Detective Rebecca North left her rural hometown, she vowed never to return. Her father's apparent suicide has changed that. The official report is that retired cop Noah North shot himself, knocked over a lantern, and set his isolated cabin ablaze. But Rebecca cannot believe he killed himself.
To prove it, she needs the help of Ash Haugen, the man she left behind. But Rebecca and Ash share more than broken hearts. Something darker lies between them, and the investigation is stirring it back to life. Clues lead them to the home of Olivia West and her deeply troubled twelve-year-old daughter, Tori. The child knows more about the murder than anyone can imagine, but she's too terrified to say a word.
And as a cold-blooded killer resurfaces from the past, Rebecca and Ash begin to fear that their own secrets may be even harder to survive.


Meet the Author: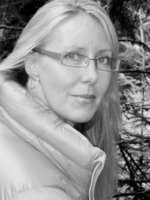 Loreth Anne White is an internationally bestselling author of thrillers, mysteries, and romantic suspense. A three-time RITA finalist, she is also the 2017 Overall Daphne du Maurier Award winner, and she has won the Romantic Times Reviewers' Choice Award, the National Readers' Choice Award, and the Romantic Crown for Best Romantic Suspense and Best Book Overall, in addition to being a Booksellers' Best finalist and a multiple CataRomance Reviewers' Choice Award winner. A former journalist and newspaper editor who has worked in both South Africa and Canada, she now resides in the Pacific Northwest with her family. Visit her at www.lorethannewhite.com.
Website | Facebook | Twitter | GoodReads |