Today it is my pleasure to Welcome author
Marie Harte
to HJ!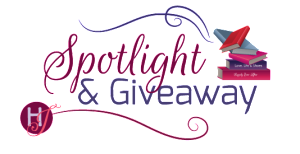 Hi Marie and welcome to HJ! We're so excited to chat with you about your new release, Smooth Moves!

Hi Harlequin Junkie, and thanks for having me! I'm excited to share a little bit about Smooth Moves, my upcoming contemporary romance from Sourcebooks.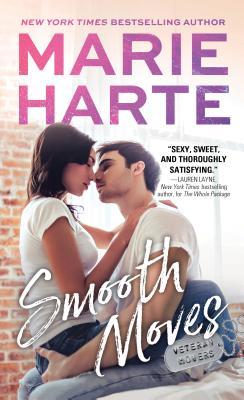 In Smooth Moves, two people starting over find love where they least expect it. A loud, brash, and secretly vulnerable Marine runs up against a stubborn ex-Army MP and finds himself falling for the snarky instigator. She won't let him walk all over her, and he likes that as much as he likes talking and laughing with her. Both of them have wounds to heal, but together, they just might find a love worth fighting for.

The first three lines of the book give you the setting:
Late June in Seattle sometimes delivered the heat. Cash Griffith looked up. Just his luck —thick, dark gray clouds converged overhead, heavy with the promise of rain.
One of my favorite quotes from the book is from Cash's point of view, and it's just so honest, and so very Cash…
Somehow, someway, he had to fool her into thinking he was more than he seemed. Because, selfish as it was, he wanted Jordan in his life. And maybe, just maybe, if he worked hard at it, he could be the guy she needed.
Here's a short excerpt for you:
He let out a long sigh. "So what's this favor I 'owe you'?"
"I need you to talk to my brother." The admission she couldn't handle her own family felt easier while looking at his chest.
"Your brother?"
She glanced up, saw his interest, the way it lit up his face, and did her best not to stare at his firm, kissable lips. Damn it. She needed to focus on the man's irritability, not his sex appeal.
Jordan swallowed. "How about I tell you about it over dinner tonight? And before you get any weird ideas, this is in no way a date. I do not want to have sex with you. I am not flirting or leading you on in any way. This is strictly to help my brother."
He just stared at her. Unfortunately, behind him, Reid and Smith stared at her as well.
She felt her cheeks heat and wished she could sink through the floor.
"Man, I heard that," Smith just had to say. "She in no way, shape, or form wants you, Cash. Not freaking at all." Smith laughed as he walked away. His shouted "Rejected," followed by more laughter, boomed down the corridor.
"Please tell me I can hit him," he said to Reid.
"No. But I'm curious to hear why Jordan thinks she has to have this conversation with you," Reid said. Jordan privately thought of him as Cash-Light. He had the same good looks but not as concentrated. Reid had a more slender build than his bulky older brother, and he had gray eyes. Not the mysterious, deep green of Cash's. The debonair Griffith as opposed to Cash's raw, wild bad boy.
"I'm not harassing her. Jesus, Reid." Cash ran a hand through his hair, which caused his massive biceps to bulge. "Tell him, Jordan."
A sucker for a pretty body more than a pretty face, Jordan felt every time she looked at Cash as if she'd been hit by a two-by-four because he possessed both. She nodded, distracted, wondering how much he could really bench-press.
"He is harassing you?" Reid asked, frowning.
"What? No, not at all." She felt like a moron and forced herself to meet Reid's concerned gaze. "Sorry. I meant I agreed with Cash. He's fine. I just wanted to make sure my offer of dinner wasn't confusing." She wryly added, "You know your brother does better when things are laid out on the table."
"True. Subtle he is not."
"I'm right here," Cash growled.
They both ignored him.
Excerpt. © Reprinted by permission. All rights reserved.

Thanks for blogging at HJ!
Giveaway:

Paperback copy of Smooth Moves (Veteran Movers #2) by Marie Harte
To enter Giveaway: Please complete the Rafflecopter form and Post a comment to this Q:

Have you ever had to start over? And if you did, did you accept help when it was offered?
Book Info:
He may be all brawn
But when it really counts… His heart is all gold
Former Marine Cash Griffith is a brawny beacon for trouble, always finishing a fight that someone else starts. Working at his family's moving company, he does his best to keep a low profile, but he can't help but tangle with the newest employee, Jordan Fleming.
When Jordan joins Vets on the Go! she has her hands full with her new job and her rebellious teenage brother, not to mention going toe to toe with the obnoxious, arrogant, incredibly hot Marine at work. Soon their battles turn to camaraderie, and one kiss leads to a connection neither of them expected. But when dark secrets come to light, will their bond break…or strengthen into a happily-ever-after they desperately desire?
Book Links: Amazon| Barnes & Noble| iBooks| Indiebound| Books-a-Million


Meet the Author:
Marie Harte is a New York Times and USA Today bestselling author. A confessed bibliophile and devotee of action movies, she has published more than 100 books-with more constantly on the way. Whether hiking in Central Oregon, biking around town, or hanging out at the local tea shop, she's constantly plotting to give everyone a happily ever after. For more information, follow her on Facebook or Twitter @MHarte_Author, or visit http://marieharte.com.