Today it is my pleasure to Welcome author
Jayci Lee
to HJ!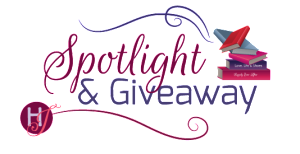 Hi Jayci and welcome to HJ! We're so excited to chat with you about your new release, The Dating Dare!

I'm so excited to share my latest release The Dating Dare with you all. It's my pandemic baby and I poured my heart into it to bring you the sunniest, most light-hearted romantic comedy to brighten your day. I hope you're laughing and smiling the entire time you're reading it.

Please summarize the book for the readers here: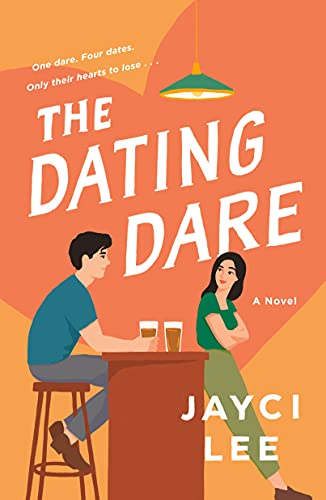 The Dating Dare is about two commitment-phobes who play a friendly game of truth or dare and end up agreeing to a no strings attached, four date arrangement. They laughingly add that they are not allowed to fall in love with each other, but they soon learn that it's no laughing matter. Tara and Seth have to overcome their past and fight to become the best versions of themselves to have a chance at forever.

Please share the opening lines of this book:
The wedding was picture-perfect. The spring garden outside the groom's restaurant overlooked the Kern River, and was drenched with the soft hues of sunset. Just being there made Tara Park sigh dreamily.
Please share a few Fun facts about this book…
I knew I had to write Tara's own story from the moment she first appears in A Sweet Mess as Aubrey's best friend. She's sassy and bad ass–just someone I would love to hang out with.
Because she's a brewer, I had to research into craft beers and breweries. It was grueling work but someone had to do it. You know what they say, "Write drunk. Edit sober." Haha.
I couldn't help filling up The Dating Dare not only with fantastic craft beers but with a load of desserts and even kimchi fried rice topped with a perfectly cooked egg.
Please tell us a little about the characters in your book. As you wrote your protagonist was there anything about them that surprised you?
I have to tell you that Seth is the sweetest, tastiest cinnamon bun hero ever. (I might be a little biased.) But with him, I'll add that he has mascarpone cheese frosting on top because he is unapologetically cheesy. I hope you'll love him as much as I do.
In the first book in this series, A Sweet Mess, Tara is fierce, kick ass, and funny as hell. What surprised me about her when I was writing The Dating Dare was that inside she is quite unsure about herself. Much of her sass is a knee jerk reaction and sometimes she worries that she's being too harsh, especially to Seth. That endeared her to me and at times I felt quite protective of her, but I had to give her room to hurt and grow. I also love her relationship with her two older brothers. They are close and forever giving each other a hard time.
If your book was optioned for a movie, what scene would you use for the audition of the main characters and why?
As their second date, Seth and Tara go on an overnight ski trip but Tara falls and badly sprains her ankle. There is a part in that scene where Seth has to help Tara take a bath without ravishing her. I would use this scene because I want to see the couple's chemistry spark off the camera as well as their comic timing.
"Ignoring her protests, Seth scooped her into his arms and carried her to the bathroom. Then he described the game plan as though it were a simple matter. 'There's a vanity stool you can use to…um…undress, but the tub is pretty high, so you're going to need help getting in there.'

'I can manage,' Tara said quickly, blushing to the roots of her hair. Was she embarrassed or majorly turned on by the thought of being carried by him without only a towel between them? He was hoping for the latter."
What do you want people to take away from reading this book?
I want people to close this book at the end with a big, goofy smile on their faces. This book is about love, healing, and following your dreams. I hope my readers are filled with hope and joy when they're done.
What are you currently working on? What other releases do you have planned?
I'm working on book 3 in this series and it's called Booked On A Feeling. It's about Jack, one of Tara's older brothers, and Lizzy, his best-friend, whom he's secretly been in love with for twenty years. They embark on a project to spruce up a local bookstore in the small town of Weldon so it could reach its full potential. I'm hopelessly in love with Jack and very connected to Lizzy (she's an attorney–I was an attorney). Booked On A Feeling is coming out next summer.
I'm also working on the first book in a new Harlequin Desire series about three sisters who are part of a string trio. The first book is called A Song of Secrets and is about the eldest sister, Angie, who is the cellist in the trio. The hero is a powerful CEO but is secretly a renowned composer–and Angie is the only one who knows his true identity. It's a second chance romance with the full flowing passion and drama of classical music. It comes out February 2022.

Thanks for blogging at HJ!
Giveaway:

One giveaway copy, The Dating Dare by Jayci Lee – USA winner ONLY.
To enter Giveaway: Please complete the Rafflecopter form and Post a comment to this Q:

What is your favorite trope? Other than 'there is only one bed' which is all of our favorites. Oh, btw, there is only one bed on Tara and Seth's ski trip. My favorite trope is brother's best friend.
Excerpt from The Dating Dare:
From The Dating Dare by Jayci Lee. Copyright © 2021 by the author and reprinted by permission of St. Martin's Publishing Group.
Chapter Three
Tara lifted her arms high above her head and stretched down to her pointed toes. When she released her taught muscles, her body relaxed into a gelatinous blob, and a satisfied sigh escaped her lips. She loved this part of waking up. The first stretch of the day, where you surrender every muscle in your body. It was one of life's simplest but greatest pleasures.
She turned to her side, keeping her eyes closed, like a lazy cat sitting on a patch of sunlight. It took her a couple seconds to realize she wasn't alone. With a chill of alarm slithering down her spine, she forced her eyes open. Her heart took a flying leap into her throat as she stared into Seth's beautiful sleeping face.

"No," she choked, holding herself very still.

She stomped down on the panic that was rising inside her, and forced herself to rewind her mind to last night. She remembered playing truth or dare with him at the brewery, and her impulsively agreeing to date him. It had seemed a perfectly sane idea at the time. She was lonely; he was hot. A no-strings-attached month of dating sounded like exactly what the doctor ordered.

But her memory turned hazy after the part where they toasted to the dating dare. Oh, God. Did I sleep with him? Well, it was obvious she slept with him. She was in bed beside him, and the sky was softening with the colors of approaching dawn. But did she sleep with him?
She carefully lifted the duvet covering her body, and saw that she was naked underneath an oversized T-shirt, which presumably belonged to Seth. Tara briefly considered lifting the blanket further to see what Seth was wearing on the bottom, because from what she could see, he wasn't wearing anything on the top. But she promptly chickened out. What if he was naked? The thought made her blood rush south even as she freaked out about the implications.
She wanted him—last night and this morning. That much was certain. Her body was apparently a wild thing with a mind of its own. Even now, it begged her to touch him. To slip a hand underneath the sheets and feel up his broad chest and tight abs. Simmer down. If she felt this out of control, sober and wide awake, how would she have behaved last night? She might've acted on her desire without restraint.
Why did Seth bring her to his hotel room? He wasn't the kind of man who would take advantage of a drunk person. But look at the evidence. She was in his hotel room, lying next to him in nothing but a T-shirt. Why would she be half-naked if they didn't do the deed? No, she didn't buy it. There had to be a different explanation—probably a hugely humiliating one for her.

But if they had slept together last night, she'd probably participated wholeheartedly. She was ridiculously attracted to the man. She wouldn't call it the best decision of her life, but she could own it. The thing that bothered her the most was that if they really had had sex, she didn't remember any of it. Even the orgasm. She was certain he would've made her come. The mere sight of him made lust pump through her veins. Besides, weren't playboys supposed to know their way around a woman's body? Tara wanted to groan out loud, but she couldn't risk waking up Seth.

She had to get out of here before he woke up. Whatever happened last night, it would be humiliating to face him with no memory of it. She shifted gingerly toward the edge of the bed, wincing as her brain rattled in her head, and removed her weight from the mattress with excruciating care. Wouldn't it be funny if she accidentally jostled him awake? Yeah . . . no.

Her dress hung neatly behind a high-backed chair with her bra and Spanx next to it. With a grimace of distaste, she put on her uncomfortable push-up bra and Spanx and quickly stepped into the dress. The hem felt cold against her bare feet for some reason. She paused to sniff the damp skirt, but it smelled clean. Whatever. She had to find the rest of her stuff. Once she found her shoes and her purse,
Tara made her escape. She would've sprinted down the empty hallway if her brain wasn't attempting to shove her eyeballs through their sockets.

Once she made it out the main entrance, the gentle light of the rising sun pierced into her pounding head. It was just past six o'clock, and the streets were still empty. Which was good and bad. It was good since there was no one to witness her walk of shame. The bad was that her chances of catching an Uber in her tiny town at sunrise were slim to nothing. Besides, taking an Uber would create a witness to her unplanned sleepover, which she didn't need. Waddling home in her mermaid dress and high heels was her only option. It felt like her comeuppance for drinking without restraint when she was feeling so off—with a gorgeous man she had a hard time keeping her hands off of.

When Tara got safely home with sore feet and a guilty conscience, she pushed everything out of her mind so she could get more sleep to do away with her hangover. She didn't want her brothers giving her a hard time for staying out late and getting so drunk. They had a cowbell they loved to ring around her head when she overdid it with the adult beverages.

She stripped out of her tight dress and the wretched undergarments, put on an oversized T-shirt—which reminded her of the feel of Seth's shirt against her naked skin—and slid into bed. She closed her eyes with a sigh, and dreamt of the peaceful face of the sleeping man she'd left behind in a cozy hotel room.

From The Dating Dare by Jayci Lee. Copyright © 2021 by the author and reprinted by permission of St. Martin's Publishing Group.
Excerpt. © Reprinted by permission. All rights reserved.


Book Info:
With witty characters and heartrending romance, Jayci Lee, author of A Sweet Mess, returns with The Dating Dare—where two people might just find out how hard it is to resist falling in love with the right person.
No serious relationships. This is the one rule Tara Park made for herself and it has been working swimmingly, thank you very much. The occasional fling is fine, especially since she's busy with Weldon Brewery. But when Seth Kim, temptation personified and her best friend's new brother-in-law walks into her life, Tara might be willing to bend her golden rule…but only for four dates—the four dates she agreed to after a few good rounds of beer and a game of truth or dare. It'll be fun. No biggie.
Seth Kim can't believe Tara agreed to his dating dare. He's leaving for a new job in Paris in a month and a no-strings attached fling seemed like a nice little distraction for both… But their secret dates, while sweet and sexy, always hit roadblocks straight out of a romantic comedy. Thankfully, their non-dates and chance meetings are smoother, frequent, and heated. However, the more Seth sees of Tara, the less willing he is to let her go—and what was supposed to be a fun little game turns into something that neither of them are ready for.
But sometimes, the best things in life are the ones we never see coming.
Meet the Author:
JAYCI LEE writes poignant, sexy, and laugh-out-loud romance every free second she can scavenge and is semi-retired from her fifteen-year career as a defense litigator. She loves food, wine, and travelling, and incidentally so do her characters, in books like The Dating Dare and A Sweet Mess. Jayci lives in sunny California with her tall-dark-and-handsome husband, two amazing boys with boundless energy, and a fluffy rescue whose cuteness is a major distraction.
Website | Facebook | Twitter | Instagram |