Today it is my pleasure to Welcome author
Meghan March
to HJ!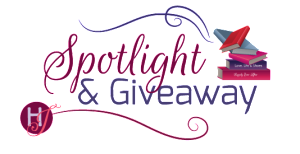 Hi Meghan and welcome to HJ! We're so excited to chat with you about your new release, The Fall of Legend!

Hey!!! Thank you so much for having me! I am BEYOND excited to talk to you about The Fall of Legend! This book and this whole trilogy are so near and dear to my heart and I cannot wait to share it with you!

Please summarize the book for the readers here: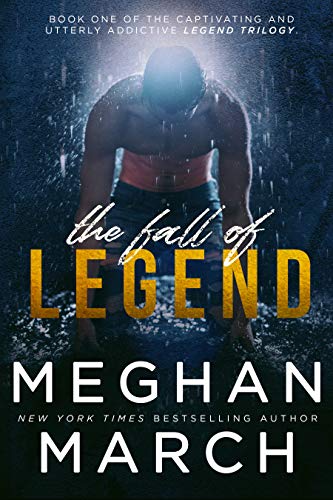 Gabriel Legend and Scarlett Priest never should have met. They live in totally different worlds. He's a former underground cage fighter and she's the daughter of a fashion icon. But, as fate would have it, when their worlds collide… nothing will ever be the same.

Please share the opening lines of this book:
My body hits the floor with a thump. When my eyes flick open, darkness greets me. What the hell?
Please share a few Fun facts about this book…
It is one of the longest books I've ever written! Only four of the Beneath series books are longer!
While writing it, I discovered one of my most favorite snacks ever—rice cakes with almond butter with smashed fresh raspberries on top. Yes, I know. It sounds weird. It's freaking delicious.
I wrote the entire Legend Trilogy to the sound of rain and rainstorms on the brain.fm app (for real!).
Please tell us a little about the characters in your book. As you wrote your protagonist was there anything about them that surprised you?
Little known fact: I've been a huge MMA fan for over a decade, and Jake and I watch every single UFC fight we possibly can. I've been dying to write about a fighter or a former fighter, but I knew I had to wait for the exact right story. When Gabriel Legend's character stormed my head, he very boldly told me that he was the character I was waiting for. Slight twist though—he didn't follow the "normal" path to a fighting career, but rather, he was fighting for a chance at a future he could only dream about. Suffice it to say, as soon as he barged into my brain, I was obsessed, and I think you will be too!
And then we have his heroine… Scarlett Priest. She is amazinggggggg. She's strong and driven and not afraid to go after what she wants. She grew up in luxury, the daughter of a former fashion model turned fashion icon, but she's grateful and humble and overall a serious bad ass. She has the most kick ass store called Curated, where she stocks one of a kind items and I wish I could go shopping there for real!
What do you want people to take away from reading this book?
I want people to take away one thing from this book: Life doesn't have to be perfect to be beautiful. We can always find something to be grateful for, no matter the circumstances, and the more we focus on gratitude, the better life becomes.
What are you currently working on? What other releases do you have planned?
Next up, we have the remaining books of the Legend Trilogy—House of Scarlett and The Fight for Forever—releasing December 10, 2019 and January 14, 2020, respectively. I am currently working on the Magnolia Duet, which is set in the world of Ruthless King in New Orleans. Magnolia, a former madam, is one of the most unique characters I've ever written and I am having an absolute ball telling her story! Creole Kingpin and Madam Temptress will be coming in March and April of 2020!


Thanks for blogging at HJ!
Giveaway:

1 signed copy of The Fall of Legend and it's open internationally.
To enter Giveaway: Please complete the Rafflecopter form and Post a comment to this Q:

Leave a comment with your thoughts on the book…

a Rafflecopter giveaway

~ This Rafflecopter is hosted by the author.

Excerpt from The Fall of Legend:
My body hits the ground with a thump. When my eyes flick open, darkness greets me.

What the hell?

Wait. No. There's some gray mixed with the pitch black. Maybe even a glow coming from above my head?

Did I fall asleep? Roll off my bed?

I try to sit up, but I can't move. Why can't I move? Fear creeps down my spine because I'm 99.99% sure I didn't fall asleep. I don't take naps. I don't have time.

Plus, if I'd been taking a nap, the sound of the Proclaimers' "500 Miles" wouldn't be blasting in my earbuds.

Wait. I was running. Not napping. So, why the hell can't I move? I wiggle, but something that feels like carpet nap rubs against my bare arms.

What in the actual fuck is going on?

The Proclaimers go quiet for a moment before the song starts again. In that precious beat of silence, puzzle pieces snap together, and the blood chugging through my body slows like icy water in a nearly frozen river.

Oh. No. No. Just . . . No. This isn't happening. The threats weren't real. They didn't get me. Even as I try to deny it, my inner voice pops into my head, contradicting everything I want to believe.

They got me. The threats were real. They're going to kill me. I should have listened to Ryan and Christine. Why didn't I listen?

That's right, because I never take stuff like that seriously. And now . . . I flex my hands with my heart thundering, and my fingertips brush against what feels like . . . a rug?

My stomach plummets as reality crashes through my confusion.

I'm rolled up in a rug. Oh. My. Fucking. God. This can't be happening.

As the Proclaimers wail in my ear, vibrations shiver across my skin. What was that? A door shutting? Are those footsteps?

Then the murmur of voices comes next. I try to listen, but I can't make out the words over the music, until . . .

Something knocks into my side, and thankfully, the rug blunts the impact. Did someone just freaking kick me?

I'm a smart woman. Savvy. I've lived in Manhattan my whole life and survived three mugging attempts. I'm not a shrinking violet, but neither of the two women's self-defense seminars I've attended covered what to do when you wake up rolled in a rug after being kidnapped by someone who has probably made repeated death threats.

The song's volume dips for more chanting about all the things the Proclaimers would do for the woman they loved, and that's when I hear the roar.

"You did what?" a man bellows loud enough to suck the breath out of my lungs. He sounds furious—and powerful.

Fear unleashes a cold sweat over my skin.

"You said she could fix it!" Another voice, this one higher pitched, breaks through the Proclaimers' voices before the song picks up intensity again, drowning them out.

Who said I could fix something? Fix what? Where? My brain races, but it's more sluggish than normal, given the fact it's weighted down with a billion tons of dread and the urge to shrink and run.

More murmuring. More confusion rioting in my head.

Fix what? For whom? Does this mean they're not going to kill me? Because I would really like not to be killed today. Or tomorrow. Or really ever.

Then I start rolling. Literally. Like a rock thumping over on its side when kicked.

Oh my God. Oh my God. Oh my God! Think! Think!

My body tumbles until I'm discombobulated and the earbuds fall from my ears. Bright light blinds me as I'm freed from the rug and land on my back, staring up at the ceiling.

The scents of leather and carpet cleaner hit my nostrils as I bolt to my feet, tilting to one side like I've had too much to drink. I spin around, searching for an exit, but a big hand lands on the bare skin of my shoulder.

His palm is hot, like it was just yanked from a pocket or clenched in a fist. His touch sends tingles racing down to my fingertips.

Whoa. That's never happened before.

I jerk away, stumbling forward to catch myself on the arm of a leather chair. "Please don't kill me. Whatever you need me to fix, I'll fix it."

My head bowed, I say the words to the ripped-jean-covered legs of a man standing a few feet from me, even though I have no idea when I decided trying to reason with him was a good idea. With self-preservation running the show right now, all bets are off on me behaving rationally.

Although I brace for a blow or some form of verbal assault, none comes. Other than the faint sound of the Proclaimers drifting up from my earbuds on the floor, a heavy silence blankets the room.

I wait for the ripped jeans to move. To come toward me. To kill me. But they don't.

"Fuck." It comes out softly, like he's speaking under his breath and doesn't mean for me to hear it.

"Please," I whisper, finally finding the courage to look up at the rest of the body connected to the pair of massive denim-clad legs. "Please don't hurt—"

My voice goes silent as I stare into the bluest eyes I've ever seen. He could make a fortune off those eyes alone. Mostly because they're set in a ridiculously attractive face that shouldn't be attractive at all due to a slight crook in the nose and the faint white line of a scar stretching across one of his sharp cheekbones. Shaggy dirty-blond hair hangs in his face as his lips press into a harsh line.

This beast, albeit a gorgeous one, is going to kill me.

The voice in my head delivers the final verdict, a conclusion it reached because somehow, to the bottom of my soul, I know this man isn't afraid to cause pain to another person. Raw, savage energy flows off his body in waves, and my teeth threaten to chatter at its intensity.

Beautiful and brutal. That's what I'd caption the shot I'm mentally taking right now of the last face I may ever see.

This is it. I should have listened. But I didn't. This is all my own damned fault.

I bite down on my quivering lip and straighten my shoulders as tears well in my eyes, tears I won't allow to fall.

Not yet.

First, I'm going to bargain with the grim reaper.
Excerpt. © Reprinted by permission. All rights reserved.


Book Info:
From New York Times bestselling author Meghan March comes a new deliciously dangerous alpha hero in The Fall of Legend, the first book in the brand new and utterly addictive Legend trilogy.
We come from two different worlds.
I'm from the streets. She might as well live in an ivory tower.
I made my living with my fists. I doubt she could even throw a punch.
Our paths never should have crossed.
We never should have met.
That doesn't change the facts.
I would sell my soul to taste those red lips.
Fight the devil himself to hear her laugh.
Burn in hell to have a single night.
Scarlett Priest shouldn't even know men like me exist, but sometimes temptation is stronger than will.
If this is how I go down, it'll be worth every second of the fall.
Book Links: Amazon | B&N | iTunes | Kobo | Google |


Meet the Author:
Making the jump from corporate lawyer to romance author was a leap of faith that New York Times, #1 Wall Street
Journal, and USA Today bestselling author Meghan March will never regret.
With over thirty titles published, she has sold millions of books in nearly a dozen languages to fellow romance-lovers around the world.
A nomad at heart, she can currently be found in the woods of the Pacific Northwest, living her happily ever after with her real-life alpha hero.
She loves hearing from her readers at meghanmarchbooks@gmail.com.
Meghan is represented by Bookcase Literary Agency.
Website | Facebook | Twitter | Instagram | GoodReads |