Today it is my pleasure to Welcome author
Carolyn Brown
to HJ!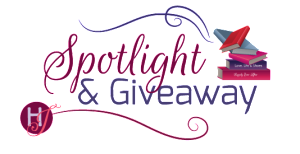 Hi Carolyn and welcome to HJ! We're so excited to chat with you about your new release, The Family Journal!

Hello Sara and everyone at Harlequin Junkie! I'm so glad for the opportunity to visit with all y'all again!

Please summarize the book for the readers here: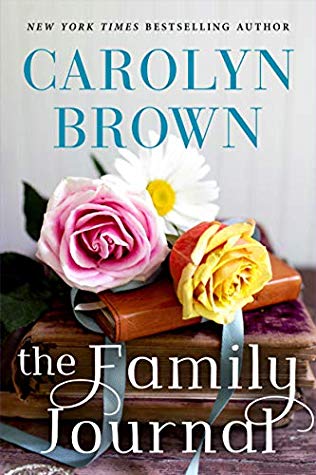 Parenthood is tough with two parents standing united to raise kids in a household, but for a single mother raising two rebellious teenagers, it's doubly rough. Lily Anderson reaches the end of her rope when she finds her teenage daughter smoking pot in a public bathroom and then finds out that her son has been sneaking out at night to smoke cigarettes and drink beer with his rowdy friends. She decides to make a radical change in their live. All technical devices are put away and she moves them from the big city back to her home town of Comfort, Texas.
At the end of her rope, single mom Lily Anderson is determined to move her rebellious children in the right direction. That means taking away their cell phones, tablets, and computers—at least temporarily—and moving to the house where Lily grew up in the rural town of Comfort, Texas. But Lily has a bigger challenge than two sulking kids.
She owns her family's old house, but she's been renting it to Mack Cooper, a high school teacher. He'll stay in the big house with Lily and the kids on a trial basis. Then Lily finds an old leather-bound journal with five generations of strong women and their battles written in it. The past and the present begin to blend together to bring her and her daughter together–and a future with Mack Cooper just might be possible if she and Mack can both overcome past hurts.
The house comes with Mack Cooper, high school teacher and handsome longtime renter. The arrangement: just housemates. But Mack's devoted attention to the kids starts to warm Lily's resistant heart. Then Lily finds an old leather-bound book in which five generations of her female ancestors shared their struggles and dreams. To Lily, it's a bracing reminder about the importance of family…and love.
Now it's time for Lily to add an adventurous new chapter to the cherished family journal—by embracing a fresh start and taking a chance on a man who could make her house a home.

Please share your favorite line(s) or quote from this book:
When you come to the end of the rope, it's time to tie a knot and hang on. Lily Anderson had reached the place where there wasn't even enough rope left to tie a knot.
"And right now you hate me, but that's all right. I love you both, but I don't like either of you very much today," Lily finished for her.

"The goat boy never gloats." Mack followed him to the door and held it open for him to leave.

Those were excuses, not reasons, especially in the summertime, she reminded herself.

You weren't a rose, Granny Hayes. You were a wild daisy, doing what you wanted.

Money can't buy happiness. Only love can do that.

How could she feel such overwhelming empathy for a woman she'd never even known existed until she opened the journal?
Please share a few Fun facts about this book…
The first fun fact is this is my 100th book, a goal that I set more than twenty years ago is becoming reality.
Blending the past, the present and the future together was a challenge, but I loved writing the book.
I didn't realize how much Mack and Lily's past baggage affected them until they woke me up at night to tell me their stories!
What first attracts your Hero to the Heroine and vice versa?
Mack was lonely in his rent house setting on a few acres. He didn't even realize how much he missed family until Lily and the kids moved into the house with him.
Lily was a single, divorced woman, much like my own mother, trying to raise kids by herself and at her wits end.
I simply put them in the same town, the same house, and let them figure things out.
Did any scene have you blushing, crying or laughing while writing it? And Why?
Mack has a narcissistic brother who destroyed Mack's future more than once. When I wrote the last line of Chapter One, it made me laugh.
When Holly's daughter, Lily, loses her friend, the scene was so emotional that it made me cry right along with Lily and the family.
Readers should read this book….
because it's about family, and we all have one whether it's perfect or dysfunctional.
What are you currently working on? What other releases do you have in the works?
I'm finishing up a women's fiction, Miss Janie's Girls, this week, and then I move right on the rest of the 2020 schedule which looks like this:
Cowboy Courage: Jan. 28
Wild Flower Ranch (A novella): Feb. 4
The Banty House: May 26
Cowboy Strong: June 30 (the last full length book in the Longhorn Canyon Series)
Sunrise Ranch (A novella): July
A Christmas novella: September
Miss Janie's Girls: Aug. 4
Untitled women's fiction: December.

Thanks for blogging at HJ!
Giveaway:

I'll give away a signed copy of The Family Journal. This is open internationally.
To enter Giveaway: Please complete the Rafflecopter form and Post a comment to this Q:

What would you do with a family journal that contained five generations of writings from your past grandmothers? Do you think it would change the way you look at life?
Excerpt from The Family Journal:
Holly sighed in the passenger seat of the car, but Lily ignored it for the fiftieth time. Poor little darlin's probably felt like they were in solitary confinement with no cell phones or tablets or even their handheld video games to use on the two-hour trip. They both should have thought about the possible consequences before they made the choice to smoke pot or sneak out of the house to drink beer and smoke cigarettes.
"You've made your point, Mama. Can we turn around and go home?" Holly asked when they'd left the city and started driving through nothing but ranching country on either side of the road.
"We're headed in the right direction. Home from now on will be in Comfort," Lily answered.
"Please, Mama. I won't ever sneak out of the house again. I promise," Braden said from the back seat.
"And I'll never even look at another joint," Holly promised.
"I know you won't, because we'll be in Comfort, and I'll be keeping a much closer eye on both of you. I'm going to have weekly visits with your school principal." Lily caught the next exit onto Highway 290. The GPS would have routed her through San Antonio, but the smaller highway kept her out of the big-city traffic.
"I can't believe we have to go to school in that little-bitty town," Holly groaned.
"It's your choice. You can be homeschooled or . . ." Lily paused.
"I'll go to school," Holly blurted out.
"Good." Lily nodded. "If the schedule is still like it was when I was in school, the bus will pick y'all up at seven fifteen every morning."
"You've got to be kidding, right?" Holly spit out. "We can't ride the bus! That's for nerds and geeks. You'll have to take us."
"Sorry, darlin'. You'll just have to get out your nerd shirts and your geek jeans." Lily turned on the radio and found her favorite country station.
"Are we going to have to listen to that the whole way?" Braden whined from the back seat.
"Can't we just have our Nintendos until we get there?" Holly begged.
Lily shrugged. "They're packed in a box, and it's in the moving van."
"This is too much punishment for just smoking one joint," Holly fumed.
"You think so?" Lily asked. "Just imagine what would have happened if the police had caught you, especially since you had a little bag of the stuff stashed in the lining of your purse."
"You went through my purse?" Holly raised her voice.
Lily turned up the volume on the radio. "Yes, darlin', I did, and we'll have random checks of your purse and your room until you earn back the trust I've given you all these years."
"God! All over one joint! What if you'd found . . ." Holly stopped and glared at her mother.
"Did I miss something in your purse, sweetheart? Do I need to unpack all your boxes and make sure there's nothing tucked away with your cute little bikini underbritches?" Lily asked.
"No, Mama," Holly sighed. "It's just that pot is such a minor thing. My friends do all kinds of worse things."
"Then it's time to get away from those friends. I'm not your friends' mother. I don't watch my children ruin their lives. Sit back. Enjoy the ride. And listen to some good old country music," Lily said.
"No, you ruin our lives for us," Braden said from the back seat.
Lily ignored both of them. When she had left Comfort to go to college, she'd vowed that she would never live there again. Small-town life wasn't for her, especially in a historic little town that catered to tourists looking for a trip back in time. She had wanted to go forward with her life, not live forever in the past, with historical markers everywhere. That was twenty years ago. Now the idea of historical markers didn't seem so bad.
The kids remained silent until she turned south in Fredericksburg. That's when Holly moaned dramatically. "We're dropping off the edge of the world."
"And falling into—"
Lily shot a look into the rearview mirror that stopped Braden's sentence short, and he blushed. That was a good sign, in her book. At least he wasn't so hardened that he couldn't turn red when he was about to say a dirty word.
"We'll be in the place we're 'falling into' in about thirty minutes, tops. You'll have the same bedrooms that you always had when your grandparents were still with us. I don't expect the place to look much different than it did when we came for your grandmother's funeral five years ago," she said.
"That means the historical marker is still in the front yard. The porch swing still squeaks, and the most exciting part of the whole day is when you hear a second car go by out on the road." Holly sighed again, this time with lots of self-pity.
"Because the house is so far back on the lane, you damn . . . darn sure can't see the cars going by." Braden blushed again.
"Ain't life grand?" Lily looked up in the rearview mirror at the reflection of her son in the back seat. "Only now, we'll be sharing the house with Mack Cooper, the vo-ag teacher at the high school, and the pasture is full of goats."
Holly threw her hands over her eyes. "This gets worse and worse."
"Goats? You mean real animal goats we saw at the petting zoo when we were little kids? I kind of liked them," Braden said.
Holly whipped around to glare at him. "Traitor."
"Well, I did." He shrugged.
Lily wasn't looking forward to being back in the house that held so many memories, or living with Mack, either, but that was the price she was willing to pay to keep her kids out of jail. The last time she'd been home was for her mother's funeral. She'd planned on driving back over to Comfort every weekend until she got the place cleaned out and put up for sale, but she'd been so busy with the divorce and the move to the apartment soon after that she just let that business slide. Thinking of the divorce still made her angry, even after all these years. Right after she'd buried her mother, Wyatt revealed that he'd fallen in love with one of his clients, oil baroness Victoria Banfield—he had told her in a tone that sounded like he was discussing the weather. He was willing to give Lily the house they lived in at the time, but there was no way that her salary as a work-at-home mom could ever make the mortgage payments. So they'd sold it. She'd put her part of the equity into a college fund for the kids and paid the first year's rent on an apartment that was really too expensive for her budget, but it gave the kids their own bathroom and privacy. They deserved that much when their sorry father didn't even want normal custodial rights.
Wyatt was married within days of the divorce, in another state or another country. She had moved herself and the kids into the apartment, and life went on. The house in Comfort had been on the back burner. She had seldom thought about it. With everything going on in her life at that time with the pain of a divorce, she just couldn't put herself through the heartbreak of sorting out her mother's things. Two months went by, and Mack Cooper called to ask if she'd be interested in renting it—as is—with everything inside the place included in the rent. As the new teacher in Comfort, he needed a place outside town with a few acres to run his goats. They'd agreed that he would move the furniture from her parents' bedroom to the empty room upstairs.
Lily remembered Mack from her high school days. He had a twin brother who was downright sexy and always had a harem around him, but Mack was withdrawn and shy. Adam had been the football hero. Mack had been into the ag program. They sure didn't act or look like twins. Even so, she'd checked out all his references and settled on an amount for the rent. He'd never been late on a single payment, and Lord only knew how much the money helped her get by.
She'd been a high school counselor before Holly was born, but Wyatt had wanted her to stay home with the baby, so she'd given up her job and run a counseling service out of the house. They'd had a sweet little guesthouse that worked great for that business, and then when she moved to the apartment, she managed to keep up the work out of the tiny office she'd fixed up in the guesthouse. As she neared Comfort, she slapped the steering wheel in anger. She'd been blind to the way her own children were getting out of hand. Looking back, the signs had been there, but she'd had her head buried in the sand so deep that she'd ignored them. Things were sure enough going to be different from here on out.
"Almost there." She made a sharp right-hand turn onto her old homestead where she'd grown up back before she'd married and when she was Lily Miller. "We're actually on your grandparents' property right now. It looked a little different the last time y'all were here. If you look to y'all's left, you'll see the goats. To the right, well, darlin's, that's more goats."
"Kind of cute," Braden said.
Holly narrowed her eyes, turned around, and gave him another drop-dead look.
"Well, they are." He crossed his arms over his chest.
Lily came to the end of the drive and parked her car in front of the house. When she had come home for a visit, her mother, Vera, had always been on the porch swing, waiting for her. But not today. The old blue swing looked lonely, like it was waiting to tell stories, and it could sure enough tell a lot. That was where Lily had gotten her first kiss when she was Holly's age. That was where she would've lost her virginity after the junior prom if her mother hadn't switched on the porch light five minutes before curfew.
She took a deep breath and got out of the car. "Y'all can come on in or freeze out here. It's up to you, but it looks like rain. That means all those boxes on the porch could get wet. It would make for a lot of laundry. Which reminds me—Saturday mornings will be for cleaning and getting the laundry done. I figure that a few chores might help keep you out of trouble. Be sure not to wash your white things with red or you'll have pink underwear."
"God!" Holly moaned. "Is there anything else? Like maybe making us live on bread and water for a year?"
"Don't give her any ideas." Braden flung the rear door open, got out of the car, and started toward the house.
Excerpt. © Reprinted by permission. All rights reserved.


Book Info:
At the end of her rope, single mom Lily Anderson is determined to move her rebellious children in the right direction. That means taking away their cell phones, tablets, and computers—at least temporarily—and moving to the house where Lily grew up in the rural town of Comfort, Texas. But Lily has a bigger challenge than two sulking kids.
The house comes with Mack Cooper, high school teacher and handsome longtime renter. The arrangement: just housemates. But Mack's devoted attention to the kids starts to warm Lily's resistant heart. Then Lily finds an old leather-bound book in which five generations of her female ancestors shared their struggles and dreams. To Lily, it's a bracing reminder about the importance of family…and love.
Now it's time for Lily to add an adventurous new chapter to the cherished family journal—by embracing a fresh start and taking a chance on a man who could make her house a home.
Book Links:  Amazon | B&N |


Meet the Author:
Carolyn Brown is a New York Times, USA Today, Wall Street Journal, Publisher's Weekly and #1 Amazon and #1 Washington Post bestselling author and a RITA finalist. The Family Journal is her 100th published book. She's a recipient of the Bookseller's Best Award, and the prestigious Montlake Diamond Award, and also a three-time recipient of the National Reader's Choice Award.
Brown has been published for more than 20 years, and her books have been translated 18 foreign languages. They've also been published in both book club editions and large print, and many are available in audio format. She and her husband live in the small town of Davis, Oklahoma, where everyone knows everyone else, as well as what they're doing and when—and they read the local newspaper on Wednesday to see who got caught. They have three grown children and enough grandchildren to keep them young.
When she's not writing, Carolyn likes to plot new stories in her backyard with her tom cat, Boots Randolph Terminator Outlaw, who protects the yard from all kinds of wicked varmints like crickets, locusts, and spiders. Visit her at www.carolynbrownbooks.com.
Website | Facebook | Twitter | Instagram | GoodReads |